Italian designer Tommaso Spadolini introduced the design of Montecristo 30 and Montecristo 43.

Motor cruisers are distinguished by strict and classic lines and have similarities with other designer models - Rossinavi Aslec 4 and CCN Freedom.
Important features include air intake grilles, dark glazed stripes, solar panels and a vertical nose.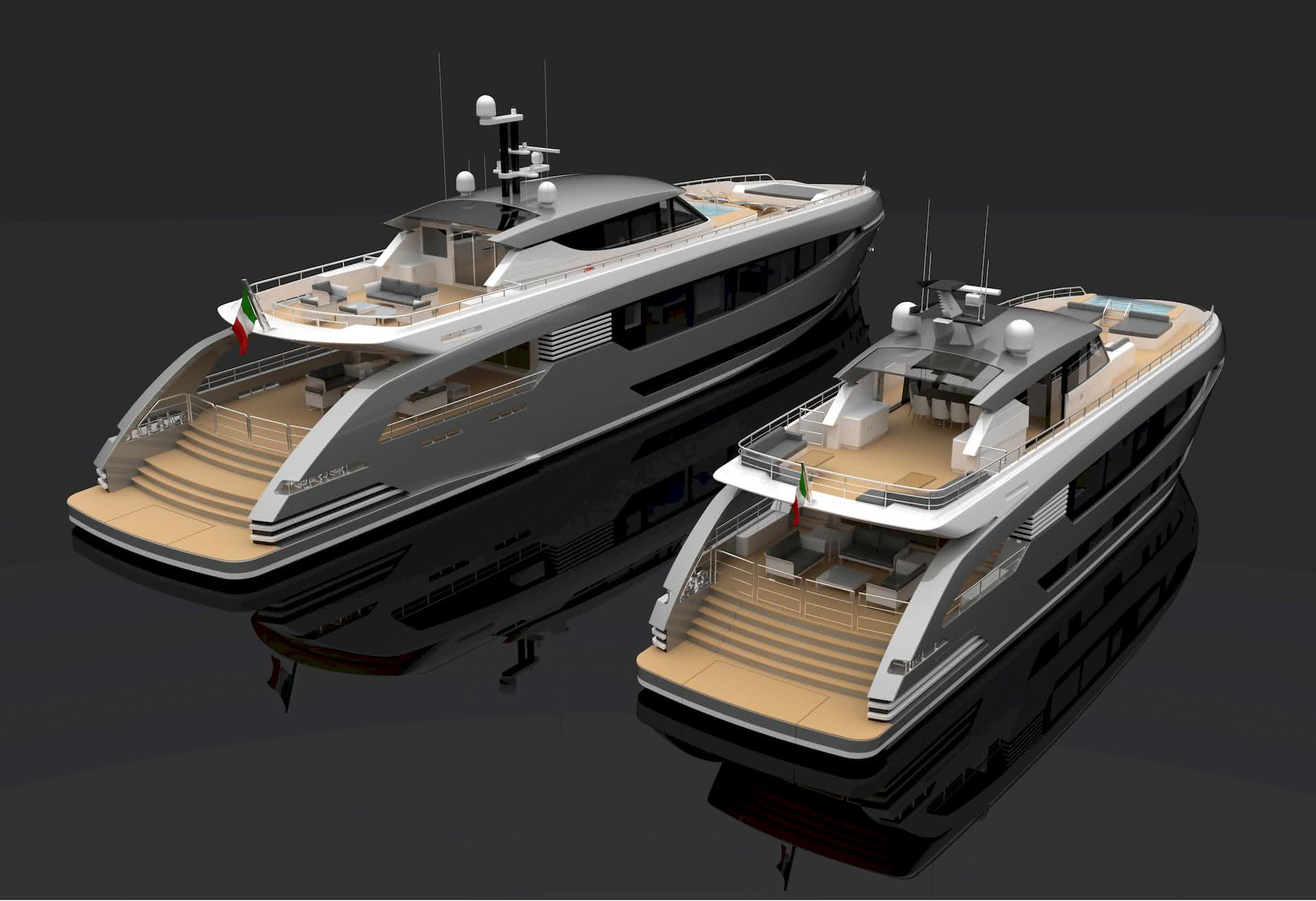 According to Spadolini, "the hallmark of the series should be a wide main deck to maximize the internal space. Another request is that they want to make full use of foredeck, which has become the second signature feature."
Accommodation on board includes five guest cabins, three VIPs and two single cabins on the lower deck. Also, on this models located a dining area for the crew and laundry facilities.