Prince Philip passed away on Friday 9 April at age 99. His funeral will be held today at St George's Chapel, in the grounds of Windsor Castle.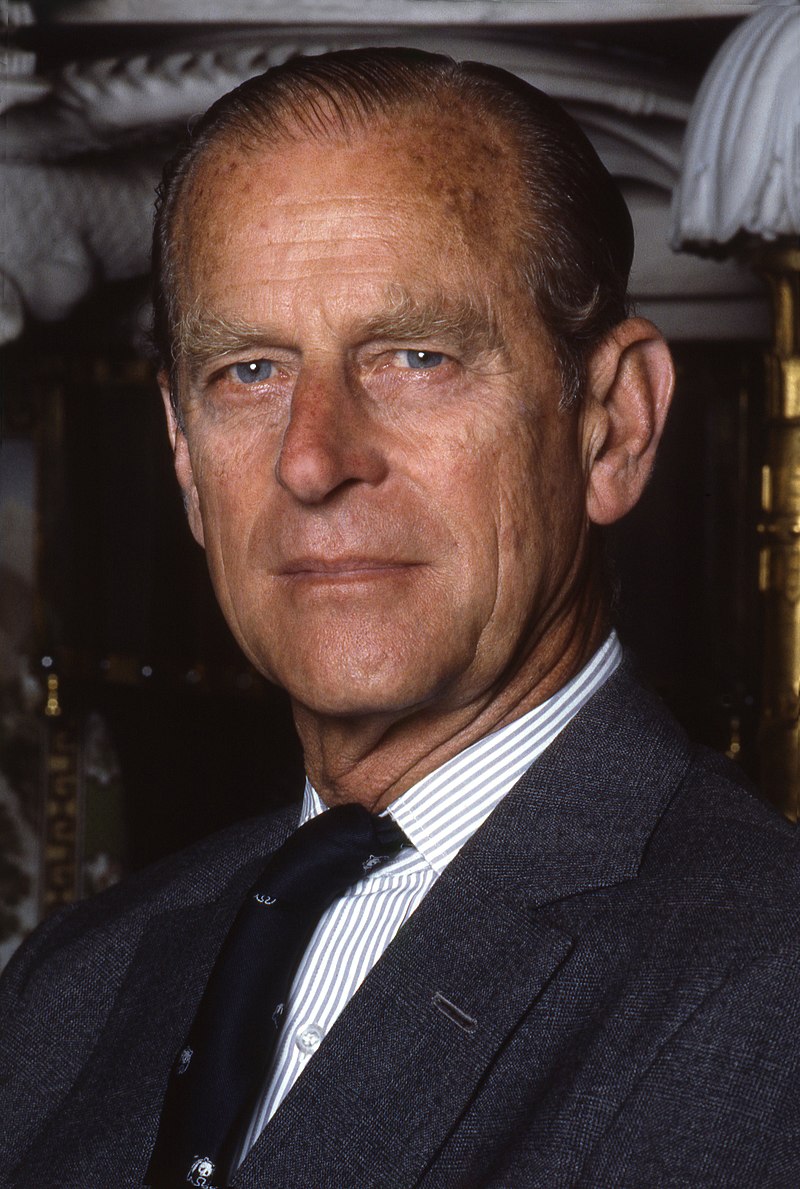 The Prince Philip
The Duke of Edinburgh was well known for his love of sailing and also for the naval career.
He trained at the Royal Naval College in Dartmouth in 1939, during the Second World War he served with the Mediterranean and Pacific fleets.

He married Princess Elizabeth in November 1947. His active naval career as a commander ended in January 1953, but he held a position Honorary Admiral of the Fleet and the title of Captain General of the Royal Marines till December 2017.
He was an experienced yachtsman, racing in Cowes Week in 1957 in the Dragon Bluebottle.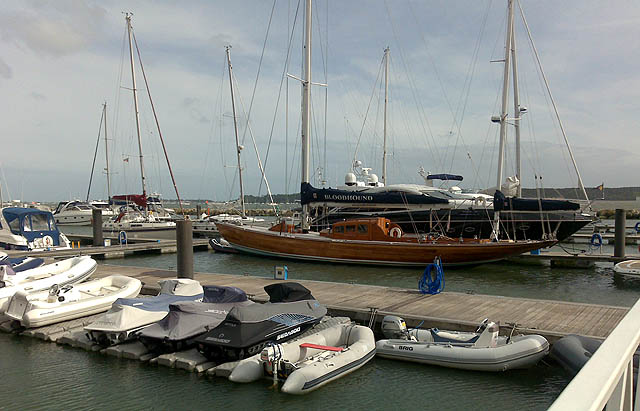 Sailing yacht Bloodhound

In 1960's the Queen and Prince Philip has their personal yacht – the 63feet Bloodhound, built by Camper and Nicholsons and launched in 1936. Prince Philip often used to cruise on her with Prince Charles and Princess Anne. The family sold it in 1969.
Bloodhound is a classic racing yacht with many achievements, such as winning the legendary Fastnet Race (twice), the North Sea Race, the Southsea to Brixham Race and the Round the Island Race.
The family continued to attend Cowes Week with the Queen on board the HMY Britannia.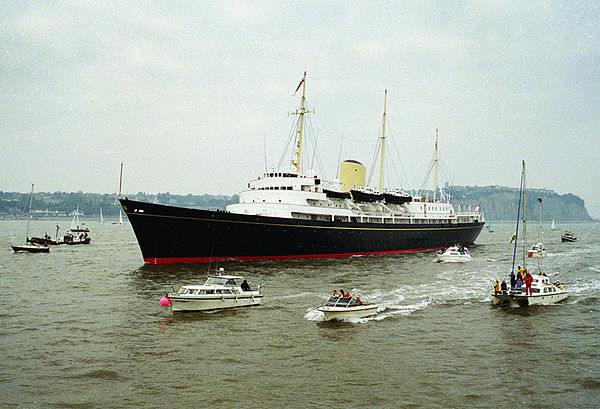 HMY Britannia

The Royal Yacht
Britannia
was in service from 1954 until 1997 and became the 83rd such vessel since King Charles II acceded to the throne in 1660. HMY
Britannia
travelled more than a million nautical miles around the globe and the Duke of Edinburgh has travelled around 70,000 miles on Britannia. He wrote about the vessel: 'The combination of her ocean-going capacity and efficient management reflected our long maritime traditions and made an invaluable contribution to the prestige of this country.'
HMY Britannia receives a last visit from the British royal

Since 2017 Britannia has been sitting at a dock in Edinburgh and attracts more than 300,000 visitors each year.
Since Prince Philip's death last week the Britain's authorities have begun to discuss the idea to name the yacht in his memory – HMY The Duke of Edinburgh.
"The towering figure that was the Duke of Edinburgh deserves a permanent tribute to his support for the country, the Commonwealth and the Queen," says MP Craig MacKinlay. "I can think of nothing better than a replacement for Royal Yacht Britannia bearing his name as the permanent memorial to his love of Commonwealth, Britain and the sea."
"The Duke of Edinburgh was well known for his love of Britannia – it is a fitting tribute to now create a new royal yacht named the Duke of Edinburgh in his memory and for the Queen," says Jake Berry, chairman of the Northern Research Group of Conservative MPs.
Credits: Wikipedia; YouTube