Benetti is reporting on its success: the
Yachtmaster
, an event organised by Benetti for captains, crews and all yacht industry professionals involved in the life cycle of a superyacht, now in its 21st year, was held on February 18 and 19 in a phygital edition: more than 250 people connected to a specially created virtual platform in collaboration with Live Forum, to follow the online meetings, seminars and workshops. The new interactive format was a huge success and the Virtual Trade Show allowed Yachtmaster partner companies to showcase their products and communicate in real time with guests. The participants were able to set appointments with managers of different companies after the end of the Yachtmaster and before February 23.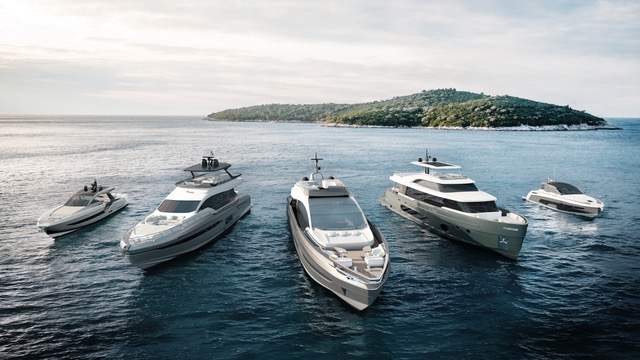 It kicked off with a welcome speech by
Azimut|Benetti Group
vice president Giovanna Vitelli, who emphasised the importance in the yacht world of an event like the Yachtmaster, which opens up a communication channel between yacht industry professionals and the shipyard. Azimut|Benetti Marketing Director Benedetta Moreno then spoke from the Benetti Museum Lounge about the Shipyard's history.
Marco Valle, Azimut|Benetti Group CEO, made an appearance at the end of the meeting to celebrate the live launch of a new 65m Benetti custom yacht.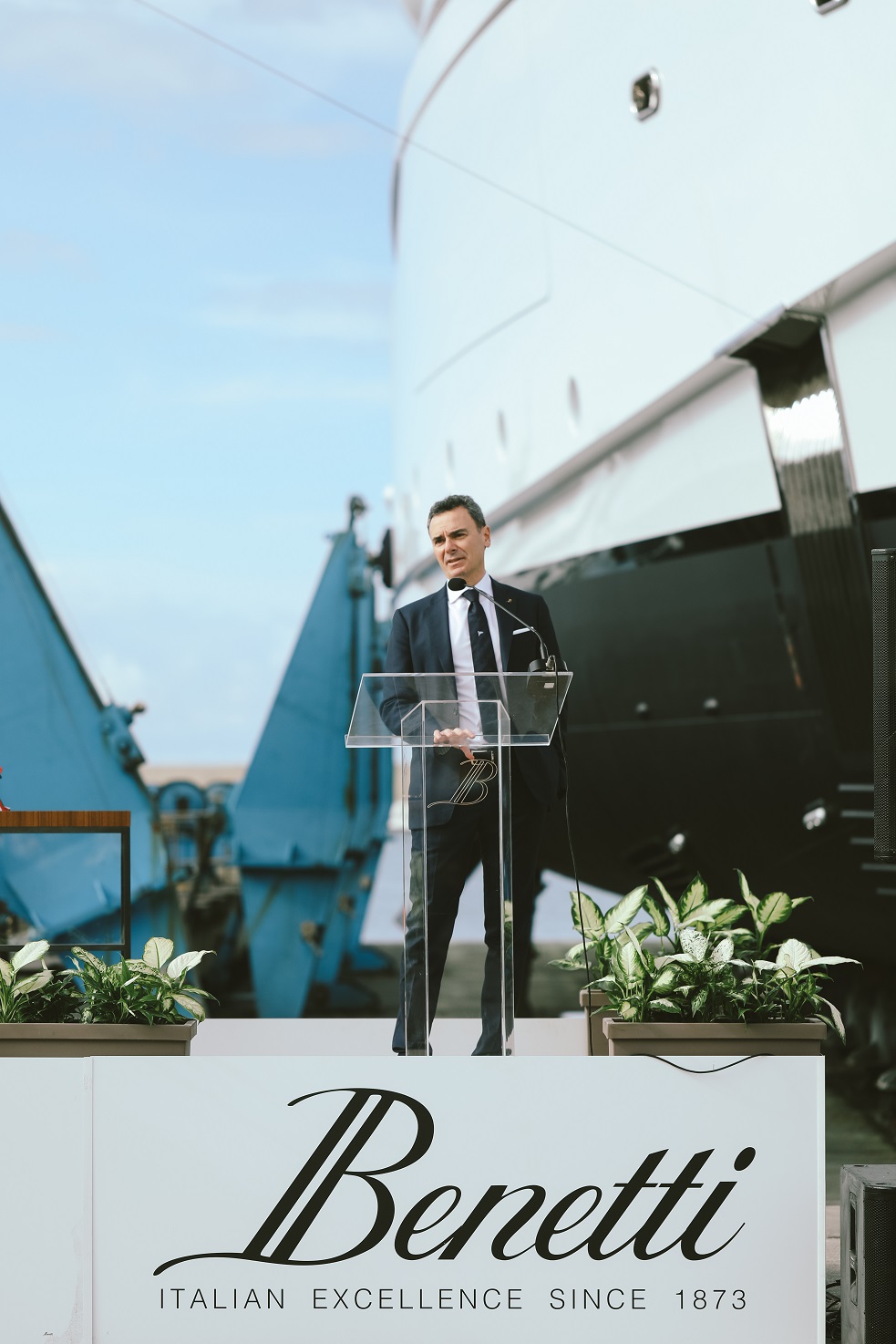 Marco Valle, Azimut|Benetti Group CEO

After that, the Virtual Trade Show took place, and then it was time for the eagerly awaited Owner's Team Perspective, which featured 63m Benetti custom yacht M/Y Metis and her Captain Frank Hesse, talking online from the yacht's bridge about his experiences, career milestones, and life on board, as seen through the lens of sustainability.
Benetti and its partners also led workshops for stewardesses and the crew, as well as a yoga session streamed live from the main deck of Luminosity, a 108m giga yacht which is the largest hybrid in the world and was built in Italy by a private shipyard. Benetti B.Yond has a new generation of Expedition yachts designed to have a reduced environmental impact and fitted with a hybrid propulsion system developed by Siemens for Azimut|Benetti.
The focus then returned to the Virtual Trade Show and the Owner's Team Perspective, with guest Clinton White, captain of the Masquenada yacht, who's currently undergoing a refit at Lusben's facilities in Livorno, where work is proceeding to extend the main and upper decks, to cut and extend the stern, and to refurbish the interiors.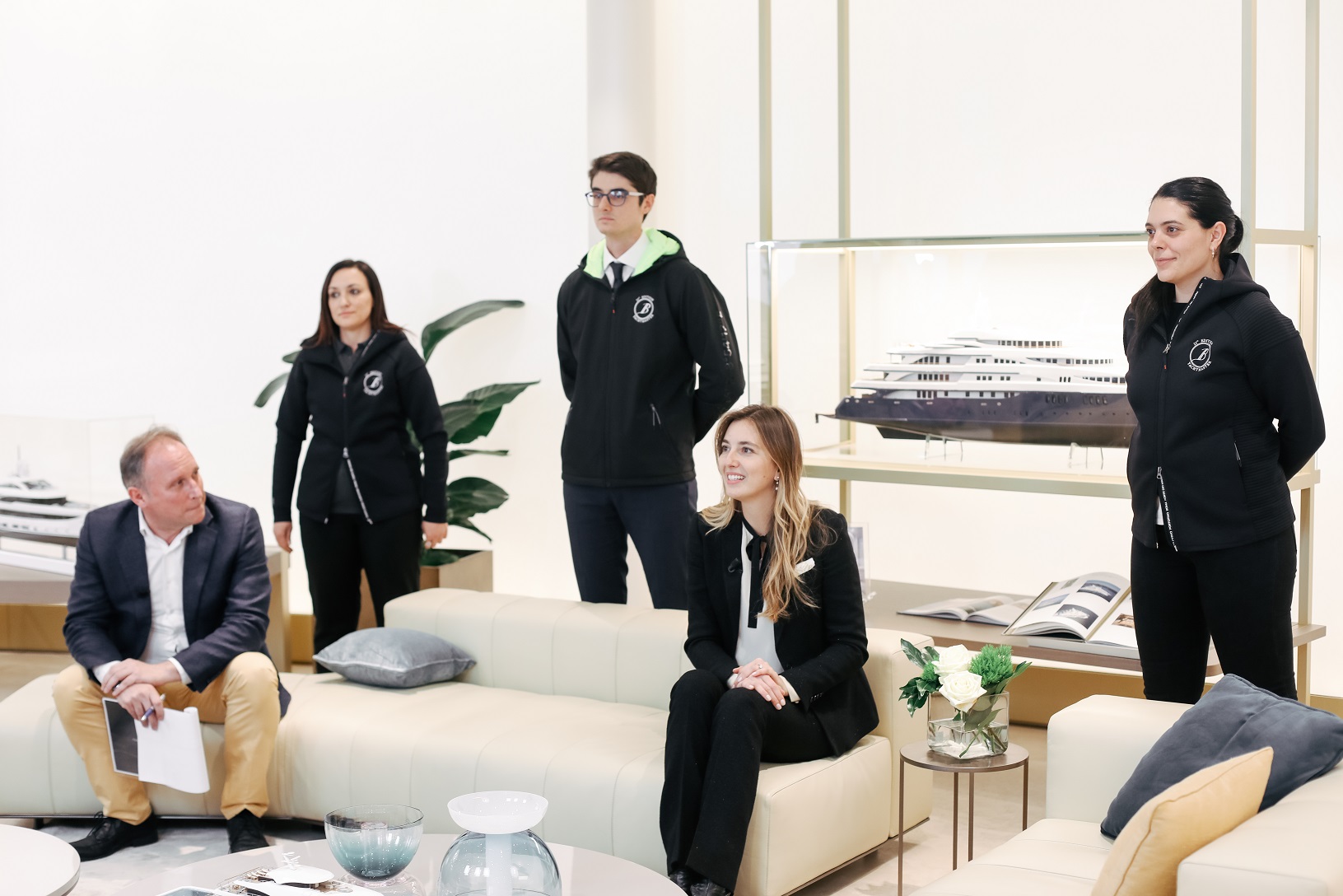 David Seal, Benedetta Moreno and the Benetti team

The event was brought to an end with a closing speech by Benedetta Moreno and David Seal and a live comedy show with Jim Jefferies, comedian, actor and writer originally from Australia who, in his unmistakable style, commented ironically on everyday life and interacted with online participants.
Founded in 1873,
Benetti
is the oldest Italian shipyard specializing in luxury yachts, an icon of timeless Italian style and construction excellence. Every yacht is unique, developed around its owner. Benetti designs, builds and sells vessels in composite materials from 29m to 44m and boats in steel and aluminium from 37m to more than 100m. The fleet consists of five categories: Class, Oasis, B.Yond, B.Now and Custom, designed to meet all the needs of the market. In Livorno and in the Viareggio Headquarters, as well as its direct offices in Fort Lauderdale, Dubai, Hong Kong and London, Benetti recruits highly skilled personnel throughout its productive units. It is part of the Azimut|Benetti Group, the largest privately owned luxury yachting group in the world.
Credits: Benetti