The largest Australia-built superyacht,
Bold
outdid her predecessor
Silver Fast
, by 8 metres. First known under the name Silver Loft, the yacht features exteriors by Silver in-house team in collaboration with Espen Oeino, who also worked on the successful Silver Series of high speed and efficient motor yachts.
Described by the yard as 'a fast world explorer vessel with a genuine, fully-fledged superyacht finish', Bold features all-aluminium design.
The Bold's low draft and highly optimised hull form provide her owner with remarkably low fuel consumption, fast repositioning and access to shallow cruising grounds unusual for yachts of her size.
The design team has opted for a straight bow, a feature that seems to gain popularity. Benefits of this particular bow shape include an increased interior volume due to the longer waterline length, as well as decreased resistance resulting in a higher speed. Thus, Bold reaches her top speed at 24 knots and cruises comfortably at 18 knots up to 5,000 nautical miles.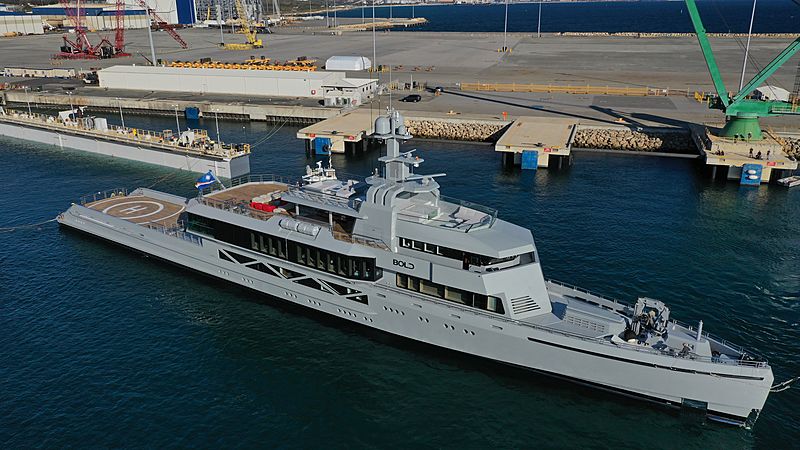 Main deck exterior has been kept uncluttered with a vast aft deck allowing for versatile watercraft storage options. Built with an explorer philosophy in mind, Bold boasts a helideck aft of the main deck complete with over 3,000 litres of helicopter fuel storage.
The yacht's interiors come from the boards of Andreas Hölnburger of Vain Interiors. Although kept in secret, it is known that the yacht's layout features impressive 300 sqm sky lounge with full-length 3,75-metre tall windows in the central position.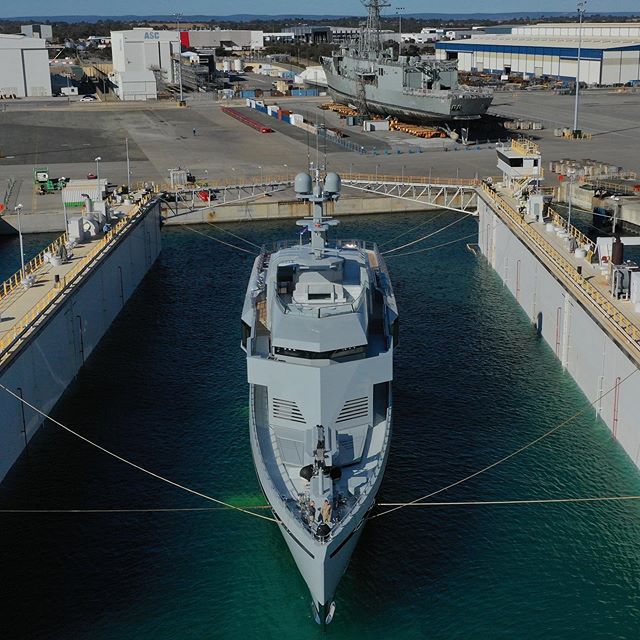 Bold will provide accommodation for up to 18 guests in eight cabins, which includes an owner's suite, three VIPs and four guest cabins. The contemporary interiors will include teak and oak panelling, metallic painted features combined with oak and marble floors.
Launched in May 2019
, Bold undertook sea trials near Silver Yachts facility in Perth. Currently, the vessel is undertaking her maiden voyage to the Mediterranean. More precisely, Bold is heading to Monaco for her forthcoming international debut at the Monaco Yacht Show 2019.