Sunreef Yachts
continues building the eco-friendly Sunreef 80 Eco sail catamaran. The yacht is an eco-responsible luxury craft combining electric propulsion, superyacht living spaces, reliable sailing performance and the latest green technologies.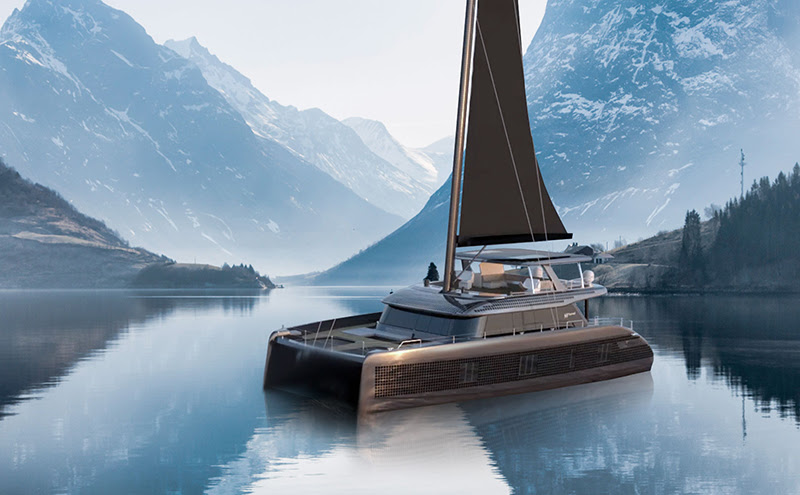 Due to Sunreef Yachts' proprietary solar power system, the Sunreef 80 Eco can generate up to 32kWp. The yacht is covered by solar panels, who can be integrated with various composite structures of the yacht, including the mast, boom, superstructure and hull sides. The total area of ​​solar panels will be 150 square meters, and their capacity will reach 34 kW.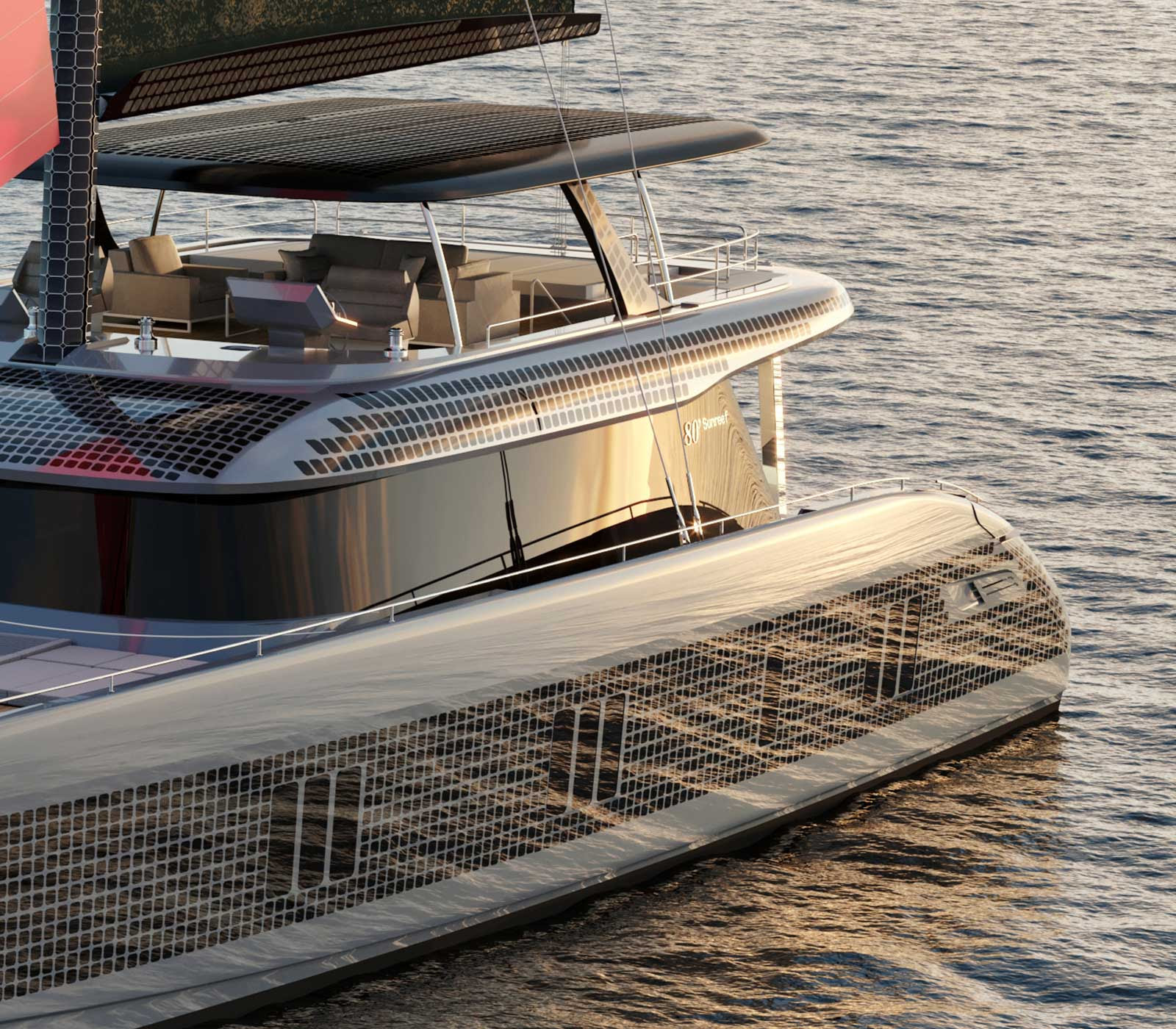 Unique solar systems
In calm weather, the yacht can continue traveling thanks to two 180 kW electric motors for maximum energy efficiency and high performance. At the same time, being under sail, the Sunreef 80 Eco generates and stores the energy generated by the two propellers of the hydrogenerator. The resulting energy is used to power both motors and household electrical appliances. By recovering energy from the yacht's two propellers, the system will be able to generate more than 15 kWh with a walk of over 7 kts.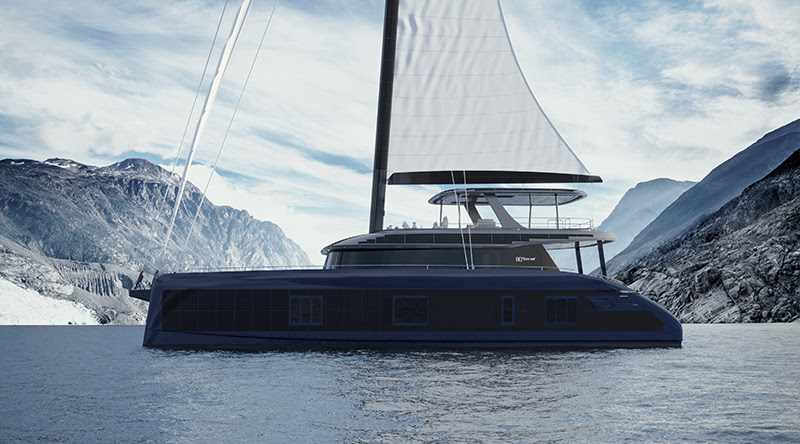 A fully customizable vessel, the catamaran offers infinite décor possibilities and access to a broad selection of ethically sourced and eco-responsible finishing materials.
"The Sunreef 80 Eco is an environmentally friendly sailing vessel that uses renewable energy sources. We have now combined the industry's most innovative solar power system with hydro generators," says
Francis Lapp
, Founder and President of the Sunreef Yachts shipyard.
Sunreef Yachts
was founded by Francis Lapp in 2002 in Gdansk, Poland. Since then the shipyard has been designing and manufacturing luxury sailing and power multihulls.
Credits: Sunreef Yachts