A few months before her summer delivery, the first
Amels 200
was launched on a chilly winter day at the Damen Yachting yard in the Netherlands. The RoFlo launch is the first of the year for the Dutch yacht builder.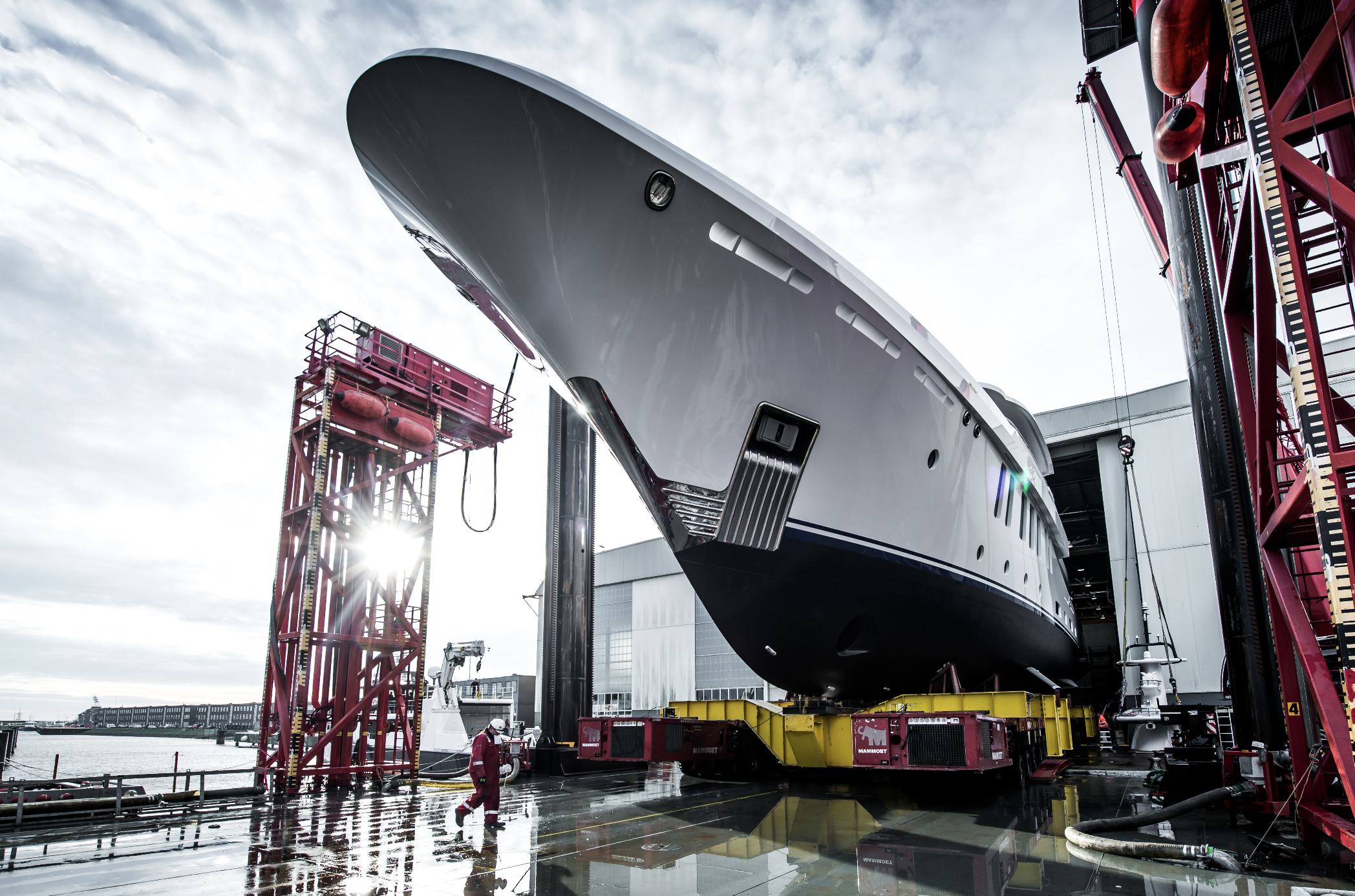 Amels 200
features a magnificent exterior design by Tim Heywood and interior by Reymond Langton.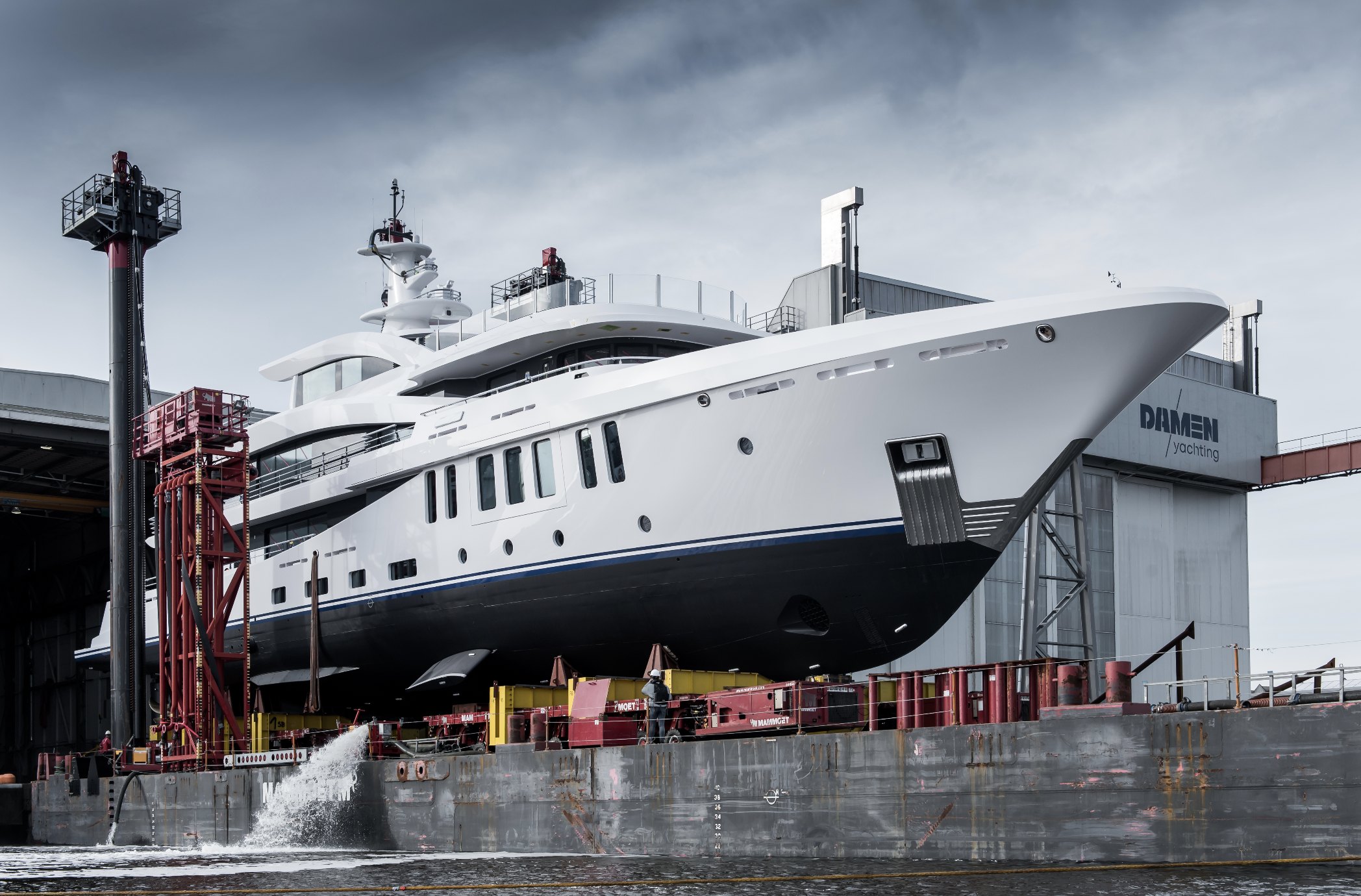 Her design shares much of the naval architecture, high volume (gross tonnage of 1,015) and hybrid electrical power technology as her predecessor, as well as a four-deck elevator and air-conditioned gym on the sun deck. However, the elongated Amels 200 has a number of enhancements, including larger aft decks and swim platform and full-height windows in the owner's suite.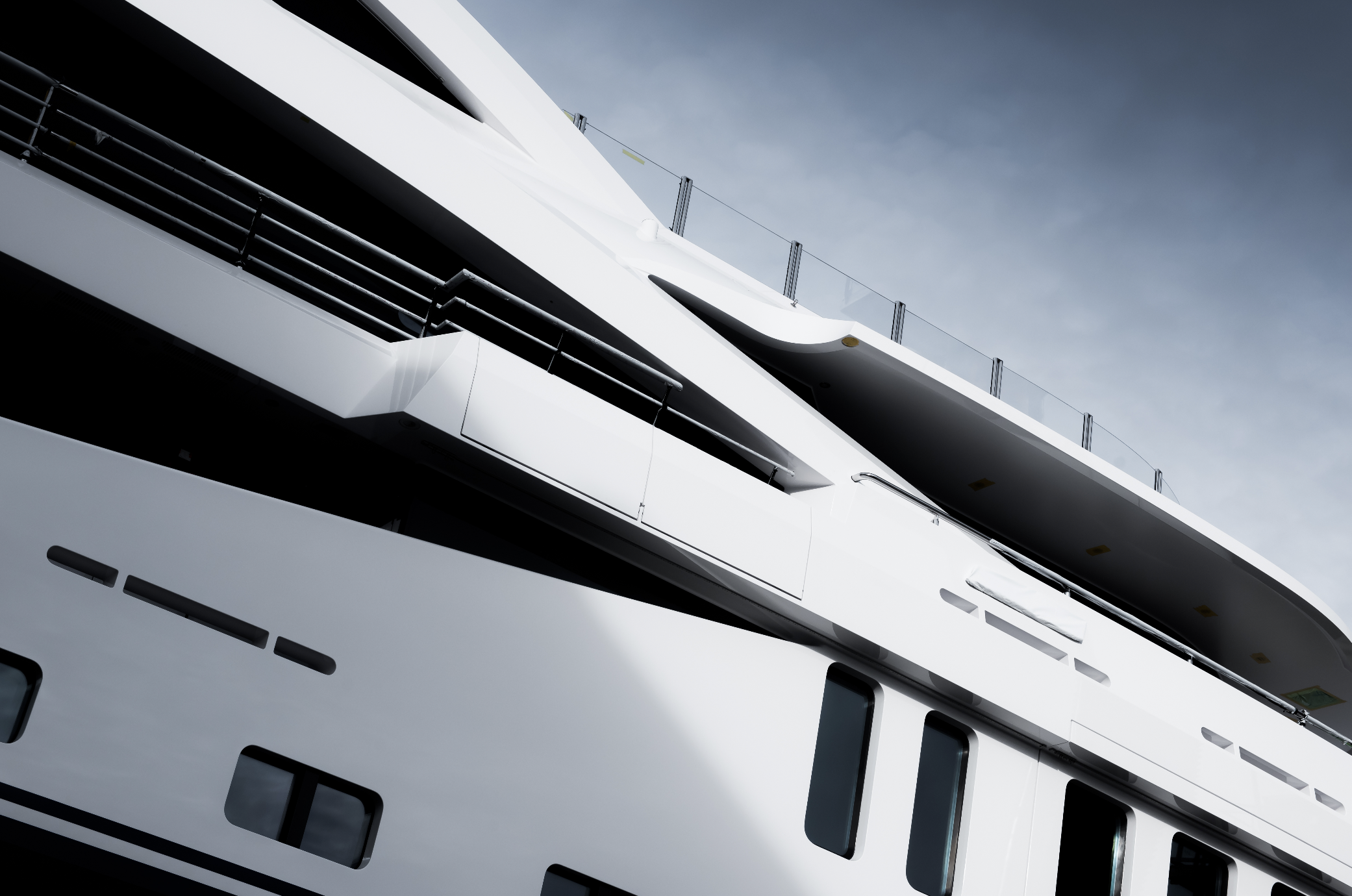 The owner was represented by Burgess in the sale. Richard Lambert, senior partner and head of sales at Burgess, comments: "It has been a pleasure to work with Amels and the Damen Yachting team on the build of 200-01. We have had a long-standing relationship with Amels and I am delighted that we have continued our successful collaboration with the shipyard to bring together this superb and exciting project for the client."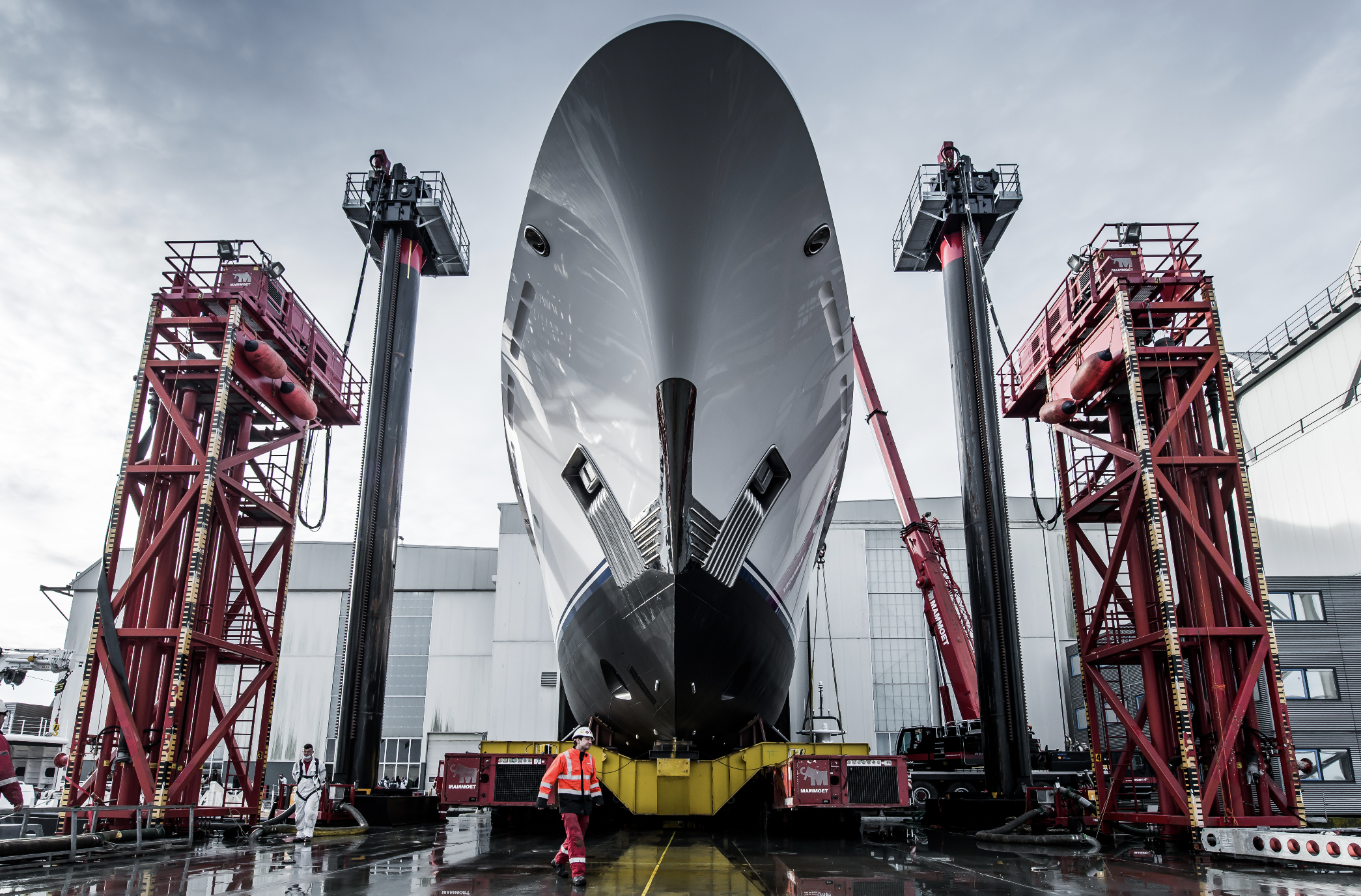 "The launch of every yacht is of course a wonderful milestone in the build journey, but for 200-01 it feels particularly special. It is the first of 2021, it is first Amels 200 and it is confirmation of the successful collaboration we have had with Burgess to ensure we have been able to offer the client the fast delivery of an incredible project. I am very much looking forward to seeing the final stages now come together ahead of her adventures later this year," says Jorrit Pilaar, Amels and Damen Yachting sales manager, who has worked closely with the team at Burgess throughout the sales and build process.
Damen Yachting
, a division within the Damen Shipyards Group, was created in 2019. The division combines the pedigree and heritage of Amels yachts with a growing portfolio of SeaXplorer yachts and Yacht Support vessels.
Credits: Amels