The eighth unit of the 500Exp line has hit the water at
Sanlorenzo
shipyard in La Spezia. A model combines Sanlorenzo's unmistakable elegance with large, articulated spaces on board and the latest technologies.
The hull, inspired by the profiles of the great exploration ships, promises distant destinations and exotic places.
At 47m in length and with a tonnage of just under 500 tonnes, the 500Exp is distinguished by its exceptional sailing performance, with a high cruising range of 4,000 nautical miles, enabling it to navigate along the coast with minimal consumption and to make ocean crossings with ease.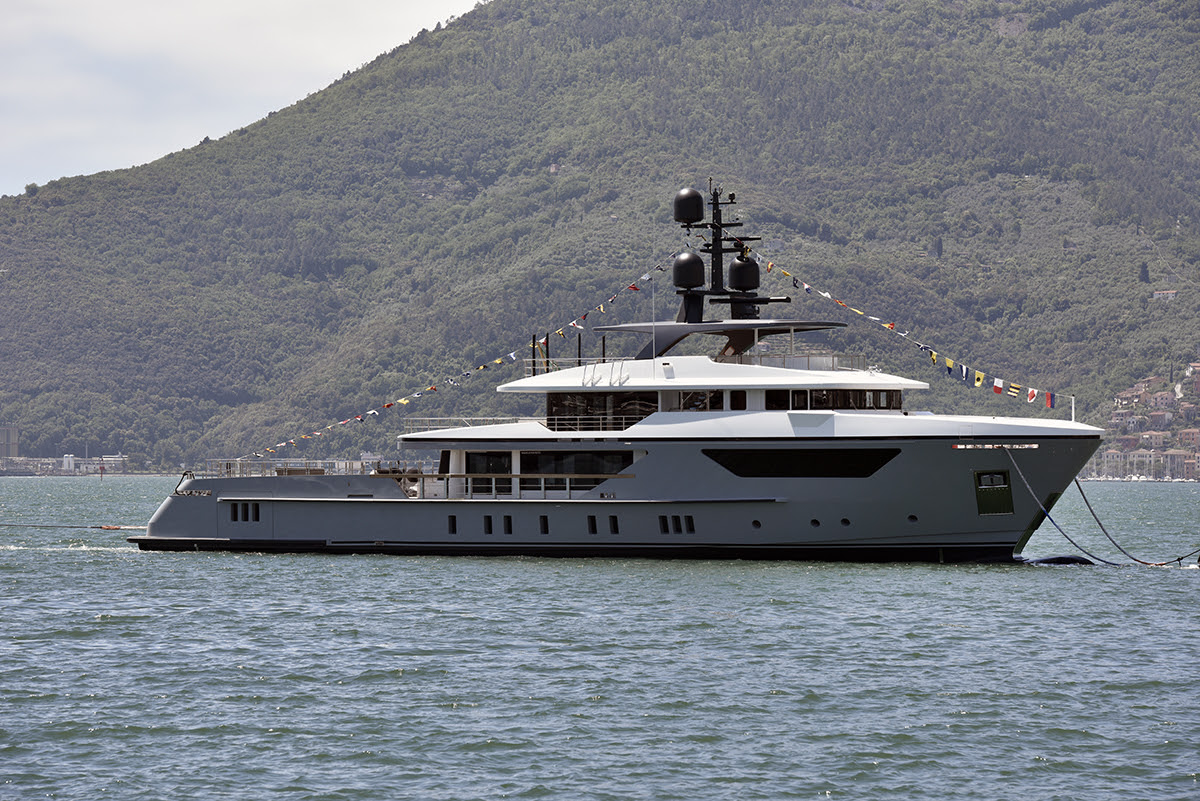 Every kind of nautical entertainment is guaranteed on board the Explorer, thanks to the possibility of accommodating tenders or sailing boats of up to 9m in the stern or, depending on the owner's wishes, a seaplane or a submarine, spaces that would be unthinkable in yachts of the same size.
The lower deck houses a beach club which, thanks to the opening hatch, allows for a complete connection with the sea and which, as an option, can be converted into a garage to accommodate tenders of up to seven meters and numerous toys.
The interiors are extremely spacious and inviting, thanks also to the choice of décor that favours the use of sophisticated materials such as prestigious woods, crystal, marble and precious fabrics and leathers.
Having sold nine
, it looks like Sanlorenzo has cemented its leadership with the Explorer.
Sanlorenzo
was founded in 1985 in Viareggio by yacht builder Gionvanni Jannetti. In 2005, Massimo Perrotti became the majority shareholder in the shipyard. Sanlorenzo builds yachts ranging from 28.60m to 62m in length.
Credits: Sanlorenzo