Built in aluminium, with a volume of 902 GT, this superyacht was designed by Horacio Bozzo, with interior design by Hot Lab and valuable input from her knowledgeable Owners. The project management and delivery were both handled by the Camper and Nicholsons New Build department.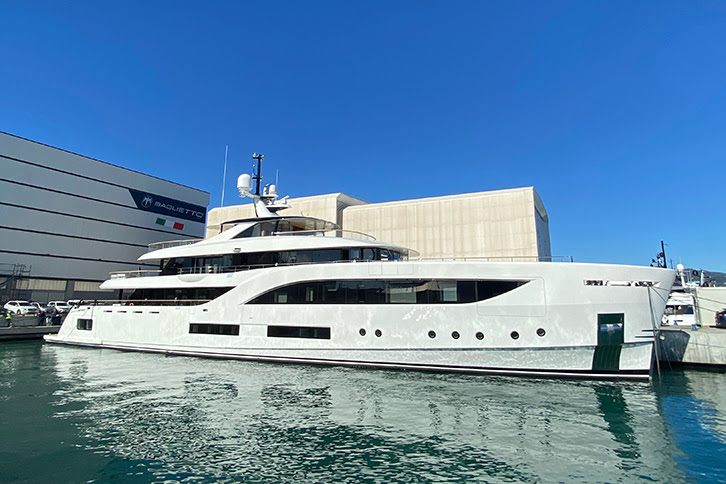 Featuring six double staterooms plus a kid's playroom, the two master suites and two VIP suites are located on the main deck, while the remaining two staterooms are located on the lower deck.
Designed for maximum enjoyment by family and friends alike, there are two infinity freshwater pools, an exceptionally large beach club, a massage room, a sauna and a fully equipped gym.
This superyacht has a shallow draft design along with an impressive 4,500 nm range, ensuring many more cruising areas are available for exploration.
Credits: Camper and Nicholsons