A 36.8-metre wooden sailboat Elbe No. 5, that had been launched after restoration just a few days ago, sank on the Elbe River near Hamburg, Germany. The vessel collided with a 142-metre Astrosprinter dry cargo ship flying the flag of Cyprus on June 9,
according to
CNN.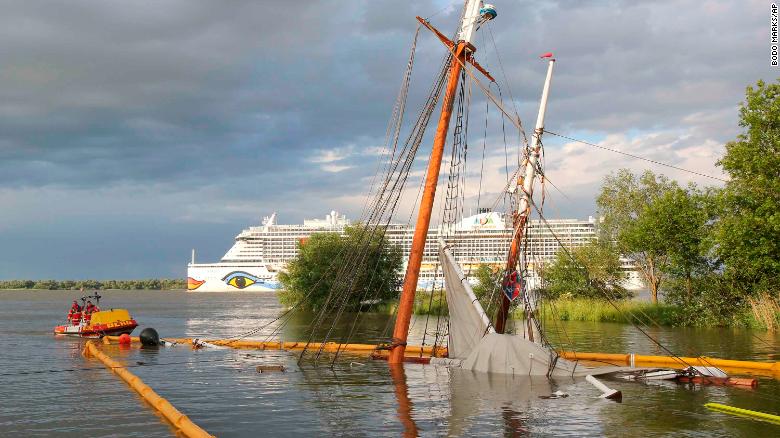 Despite quick evacuation via rescue boats, several people of the 43 (including 14 crew members) on-board the vessel were injured in the collision and taken to local hospitals. The reasons of the incident remain unknown, currently being under investigation.
Built in 1883, the schooner used to be Hamburg's last seagoing wooden ship from the era, and the largest wooden ship in the area. For decades from its first launch, the ship worked as a pilot, escorting large vessels to the port of Hamburg. In the 1920s, it was bought by an American journalist, Warwick Tompkins, who used the sailboat as a floating home.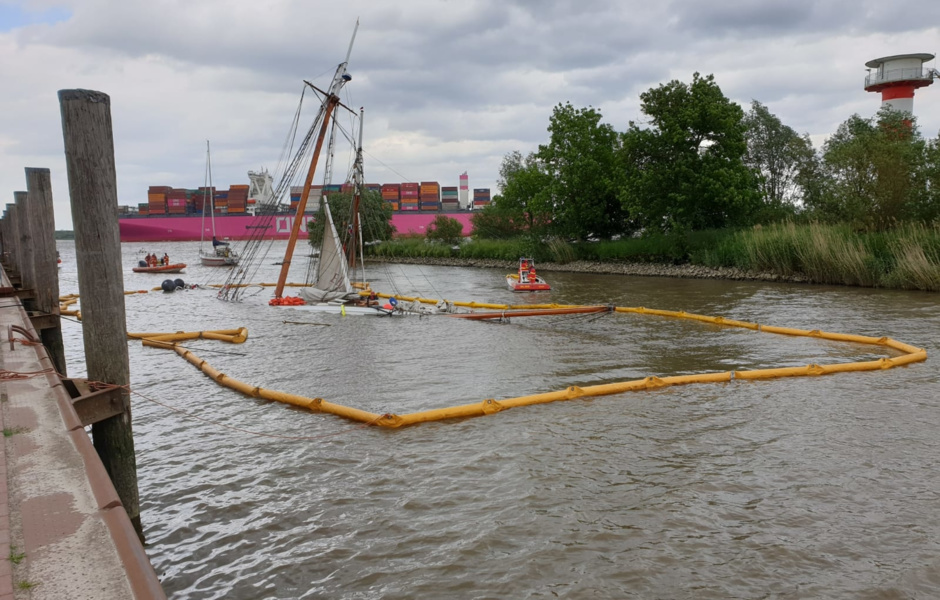 Photo: Freiwillige Feuerwehr Hansestadt Stade, Daniel Beneke
In 2002, the Hamburg Maritime Fund bought Elba and returned it home. The boat was going to be used as touristic sailboat. Since September 2018, Elbe No 5 was renovated with new outer wooden planks and a new stern at a cost of €1.5 million. It was relaunched at the end of May, just a week before the crush.
Wolfgang Bentz, who had been involved in the restoration process, told the German radio station NDR, he believes, the Elbe No. 5 could sail again:
It's made of wood and had some damage before. Let's see what further damage is added in the rescue effort.