The Baltic 130 Custom sailing yacht
My Song
that
had fallen down from a cargo ship during transportation
, has been hauled out in Palma de Mallorca STP shipyard. Yacht transportation company Peters & May that had been performing the carriage of
My Song
, appointed MCS Marine Claim Services Germany to manage the salvage operation off the coast of Menorca.
The 40-metre regatta star
fell off the 138-metre cargo ship Brattinsborg on May 26. Until now,
Peters & May earlier assessment of the cause of the incident
remains the same. They assume, that the yacht's cradle had collapsed. According to Peters & May statement, the cradle was owned and provided by the yacht, warrantied by the yacht for sea transport and assembled by the yacht's crew. The system has now been discharged and is under inspection.
After the incident, Peters & May instructed Brattinsborg to continue to its original destination of Genoa, where it was due to dock on May 27, according to media. It previously departed the island of St John in the Caribbean on May 7.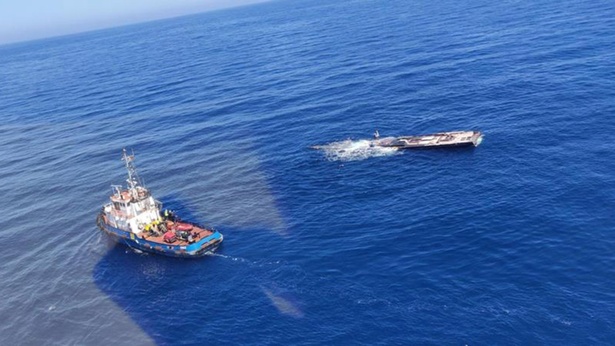 The salvage operation
Delivered in 2016, My Song features exteriors by Nauta Design, along with hull lines by Reichel-Pugh naval architects. The single-masted yacht built from a carbon-fibre sandwich construction, features a plumb bow and wide stern. Her five-cabin interior was also developed by Nauta Design.
The yacht is owned by Pier Luigi Loro Piana (net worth $1.6 billion - Forbes), an heir to the high end clothing company Loro Piana. She was supposed to be unloaded in Ibiza ahead of her appearance in
this year's Loro Piana Superyacht Regatta in Sardinia
, as the past year's winner.