Lazzarini Design
has shared their latest concept – the itinerant floating city, comprising various hotels, shopping centers, parks, ship and aircraft ports, and all other facilities needed to house up to 60,000 guests in the middle of the sea.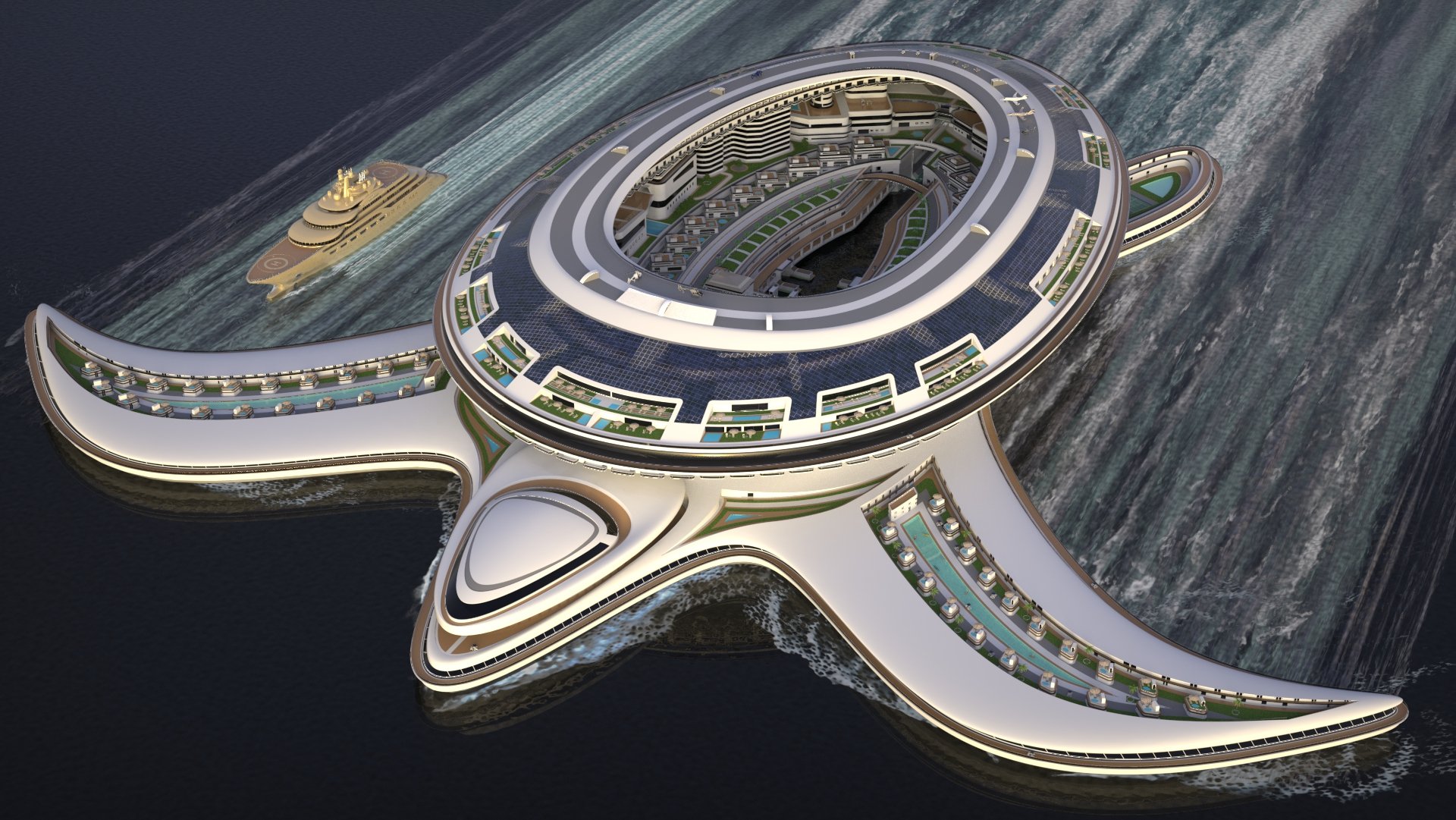 The turtle-shaped terayacht was named Pangeos in honor of the supercontinent that existed millions of years ago during the late Paleozoic and early Mesozoic eras.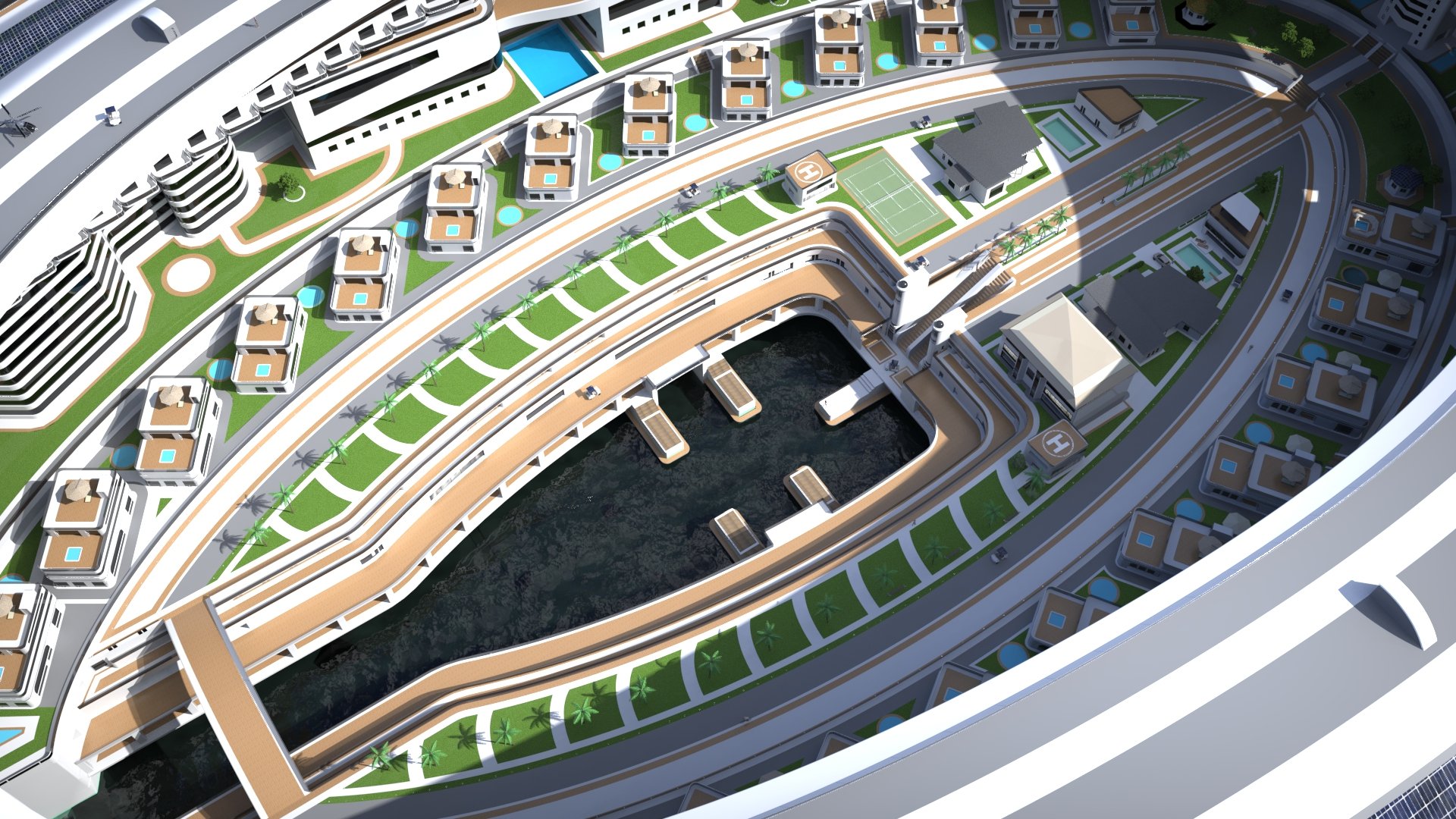 Pangeos extends its length for 550 meters and measures 610 meters at its widest point — the wings. If created, the vessel will become the world's largest floating structure ever built.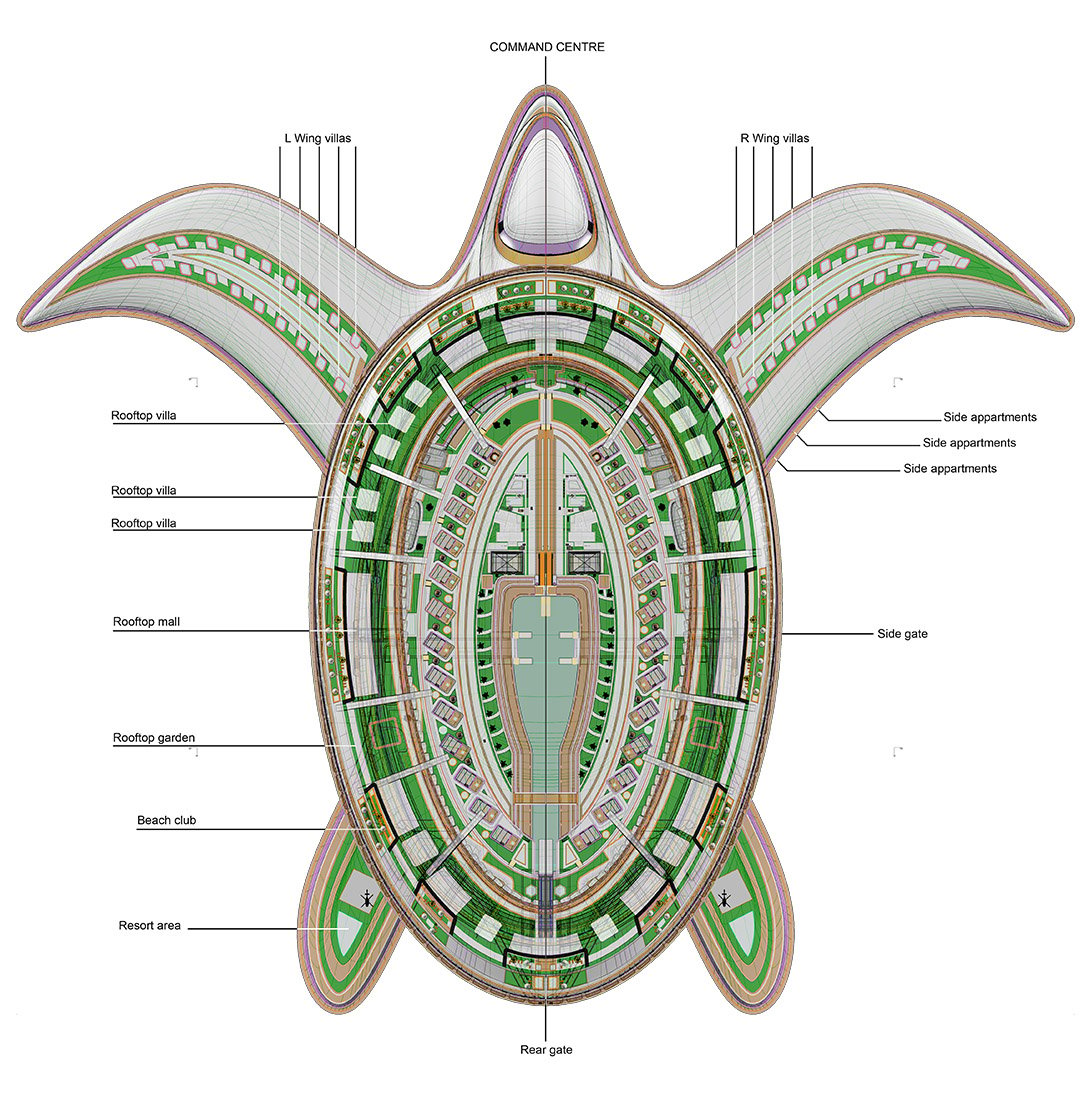 The hull is subdivided in about 30,000 cells and will be able to accommodate up to 60,000 guests. The vessel will become not only a floating city with gardens, swimming pools, malls and yacht clubs, but also a floating five star resort with villas and apartments. The Pangeos is planned to be equipped with 9 HTS engines. Each motor is full electric, and it's capable of 16,800 hp each. Obtaining the necessary energy from the various in-board energy sources, the megastructure will be able to cruise at 5 knots.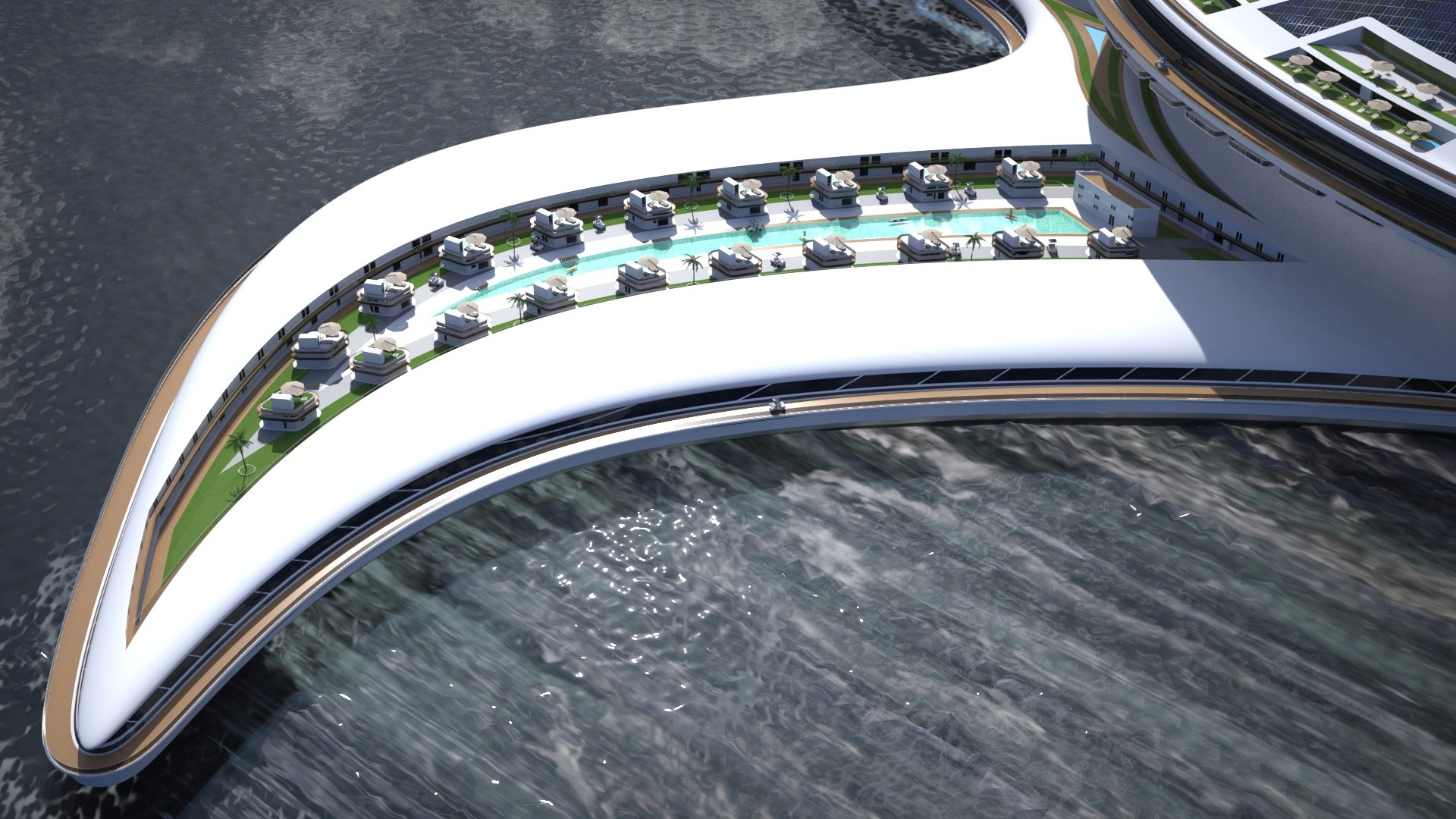 "While sailing, the large wings will gain energy from the breaking of the waves and Pangeos will cruise perpetually without emissions around the planet Earth's seas. Further, the rooftop area is lined with solar panels, which provide part of the necessary clean energy to power the terayacht," the design studio says.
While it is proposed for Saudi Arabia,
Lazzarini
expects $8 billion to be invested in construction.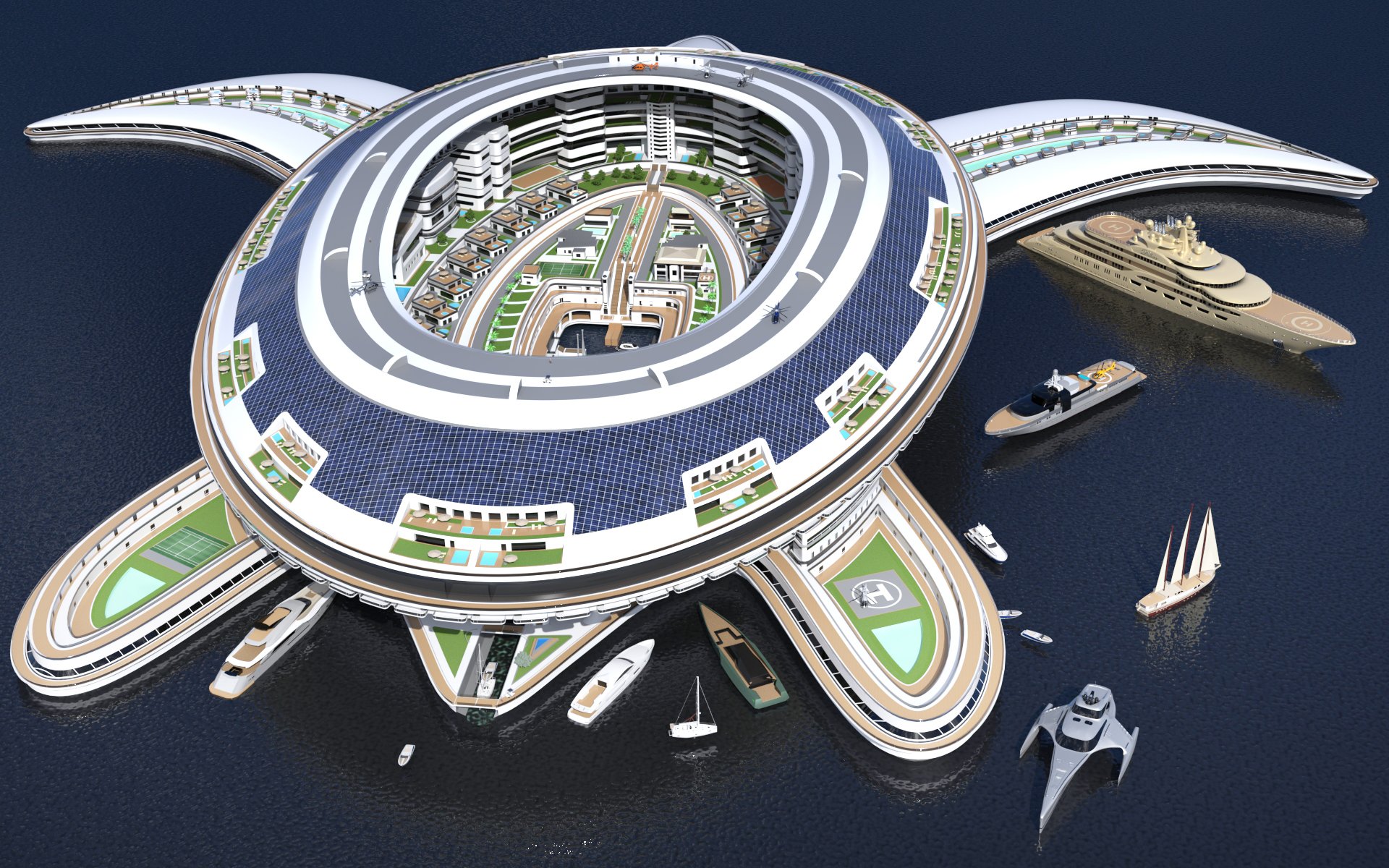 Credits: Lazzarini Design