Lazzarini Design
has presented their latest concept – the gigayacht Sovrano will become the widest yacht in the world: the vessel's platform on either side of the main deck allows it to have a beam of 32.9m.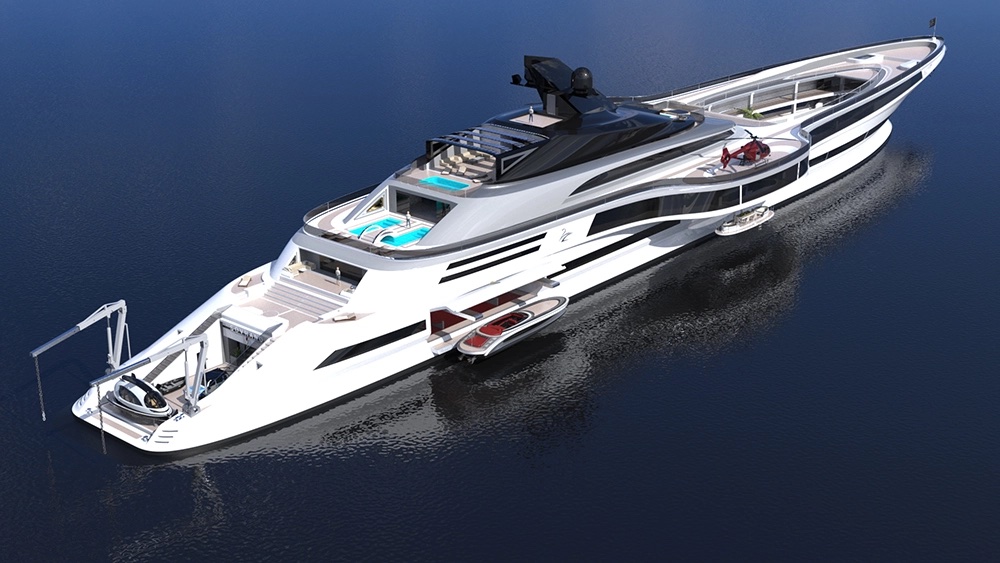 These platforms can be used as helipads, swimming pools or extra lounges.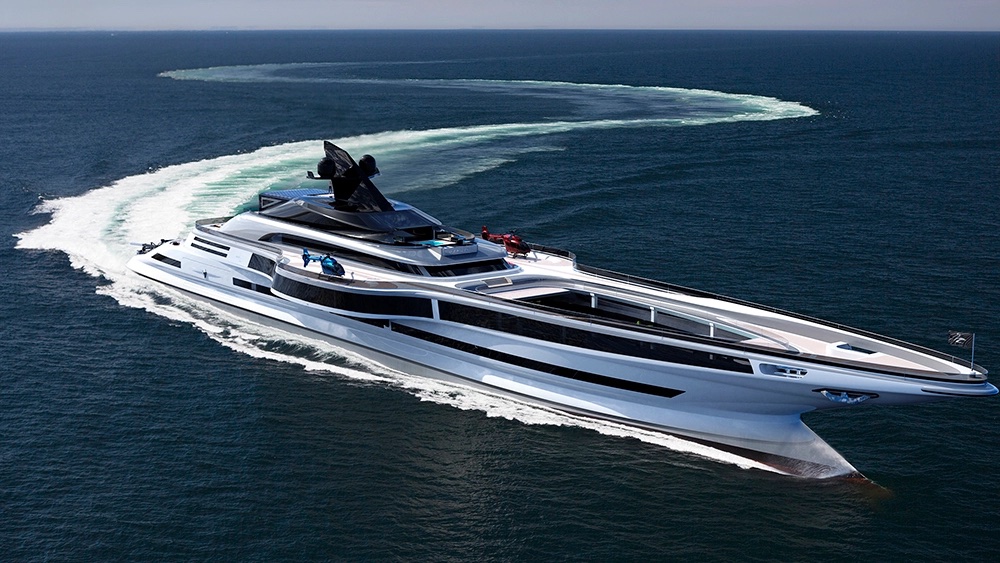 The 169m concept spreads across five decks and can accommodate 50 guests across 20 private suites.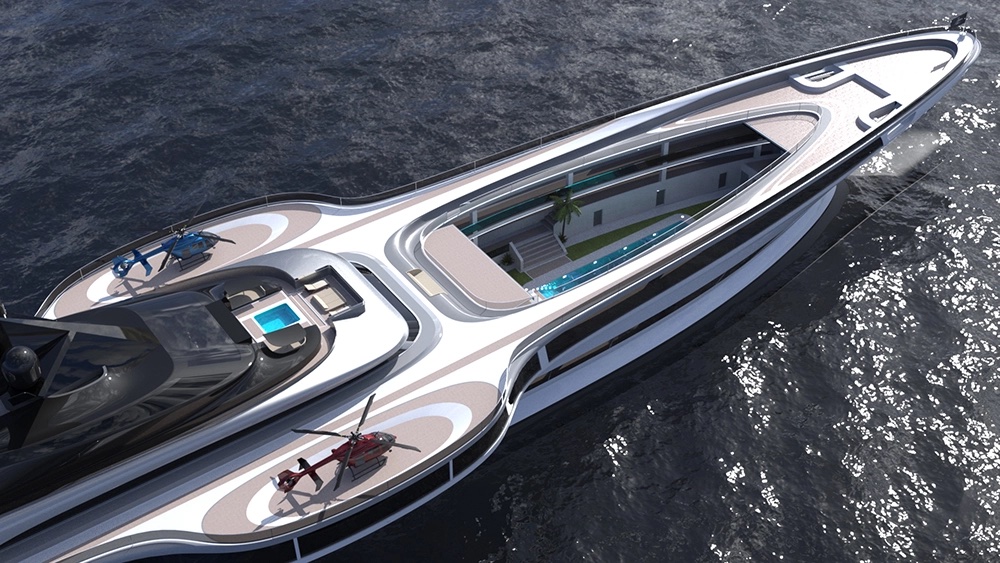 The vessel features a covered atrium with a garden and swimming pool. Two additional pools are located at the aft.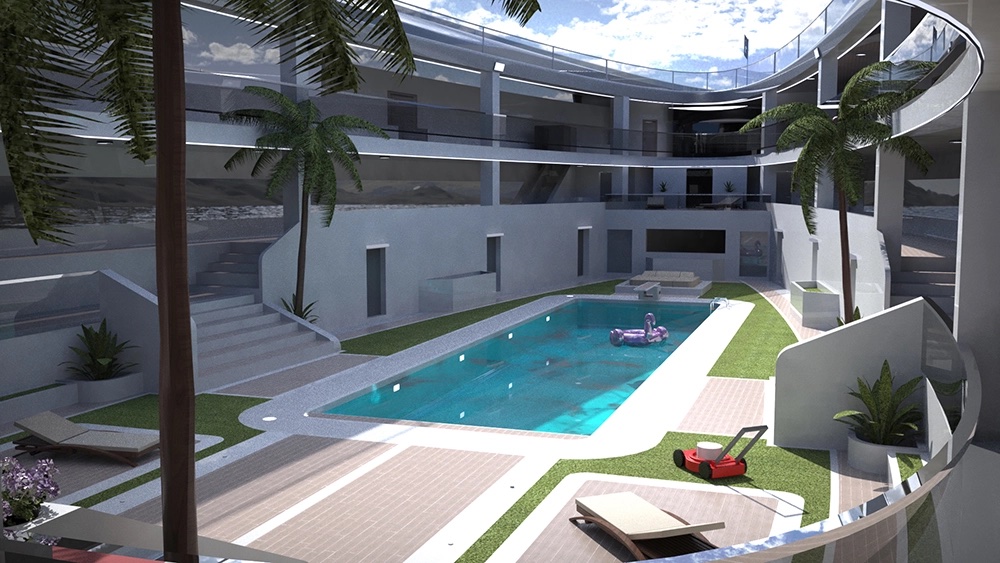 Two 15m tenders and six supercars can be stored at the spacious garage.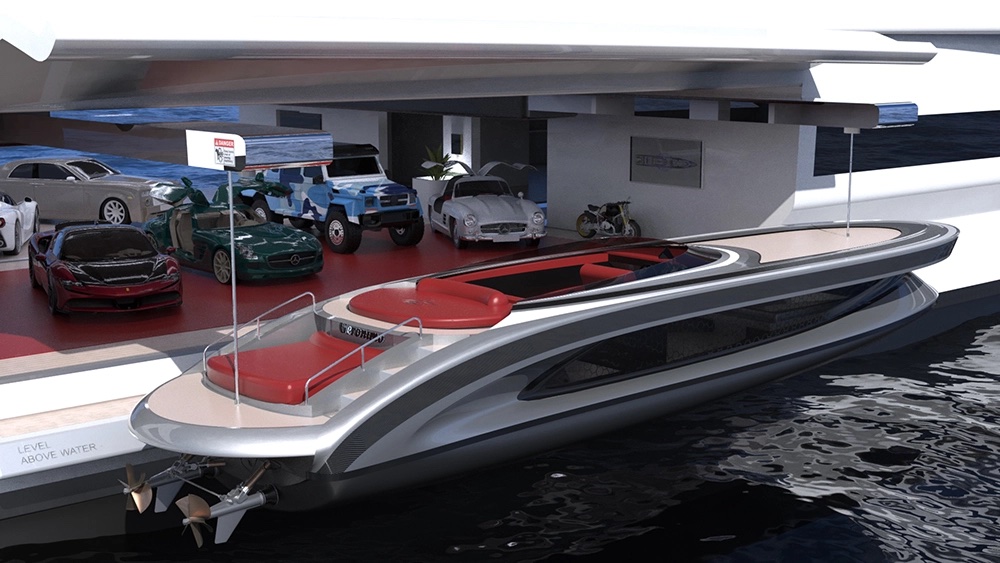 Concept Sovrano could be equipped with electric motors with a top speed of 18 knots or a hybrid propulsion system for an estimated top speed 31 knots.
Credits: Lazzarini Design