Italian design studio
Lazzarini
revealed a helium-powered flying superyacht. Called Air Yacht, the design has twin airships, which are connected by four bridges to a central hull and has helium as the main source of fuel.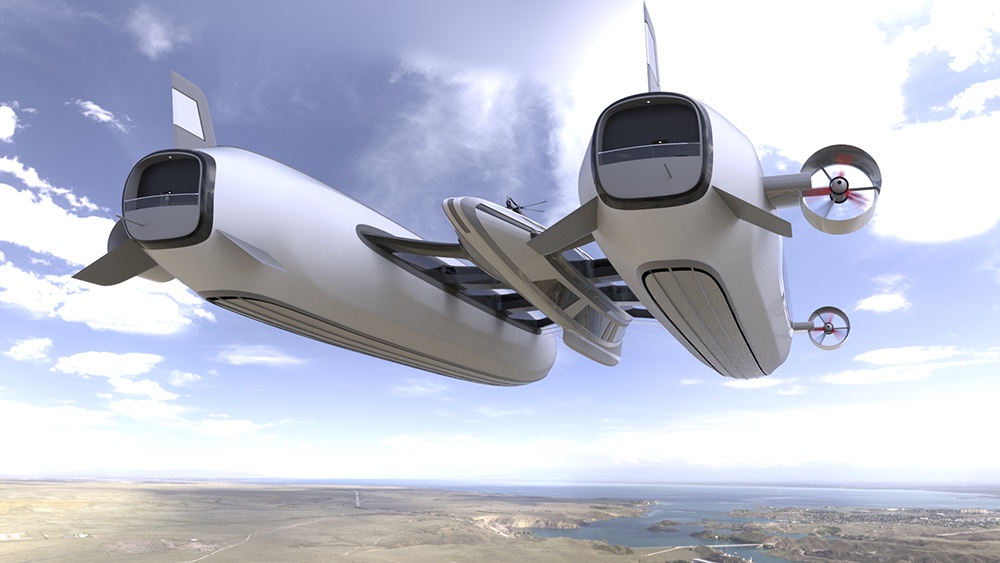 Made from carbon fiber, the Air Yacht has a length of 150m. According to the studio, helium could supply enough propulsion for journeys of up to 48 hours at speeds of 60 knots. And, while on the water, Air Yacht can cruise at a speed of 5 knots.
The futuristic yacht design is attempting to offer a greener option to kerosene.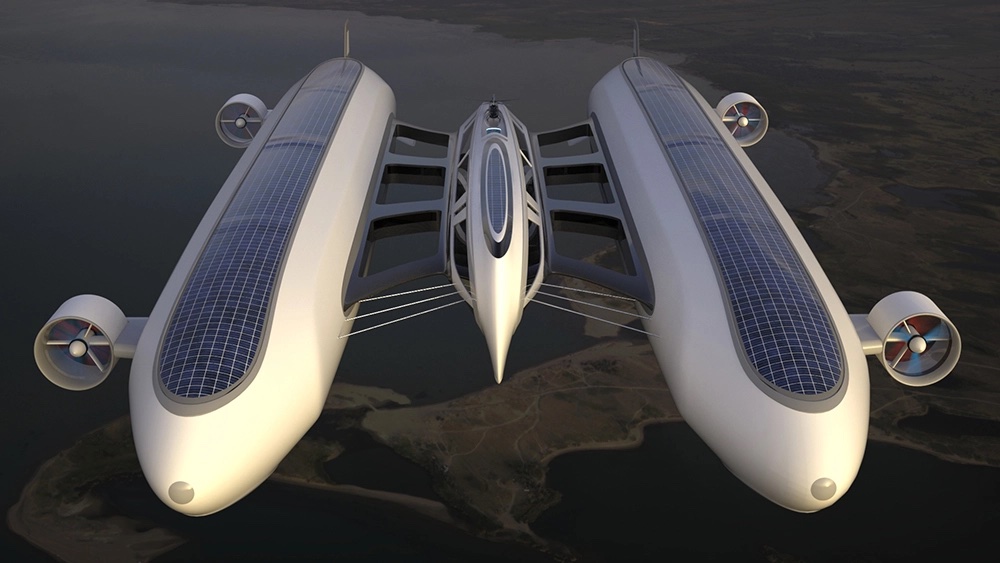 Air Yacht's twin airships contain 400,000 sq. m of compressed helium propelled by eight counter-rotating motors, each powered by ultralight batteries and solar panels.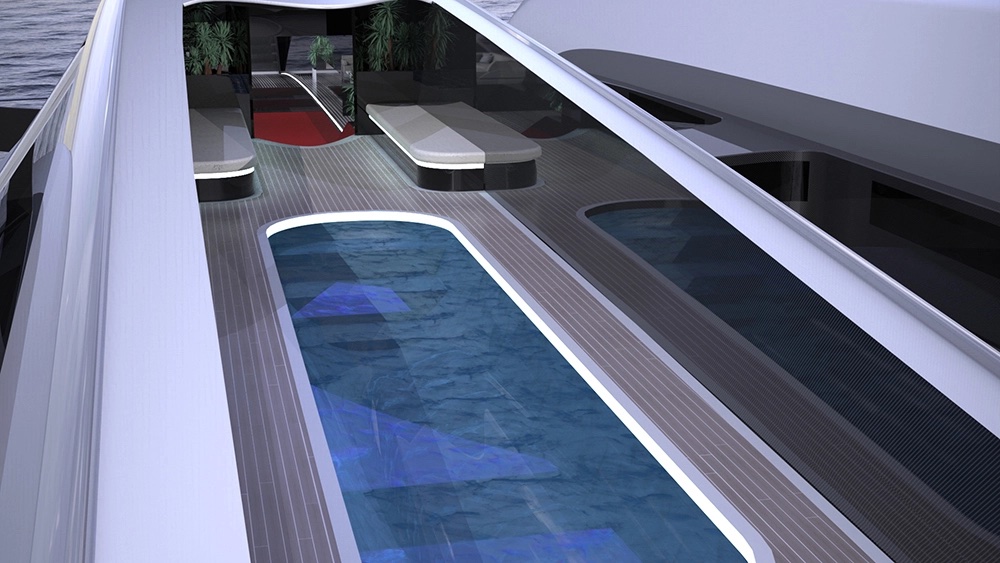 "The Air Yacht is not an airship intended for public transport or tourist purposes, it is designed for a private owner with a vision for the evolution of the mega yacht / aviation," says
Lazzarini Design Studio
.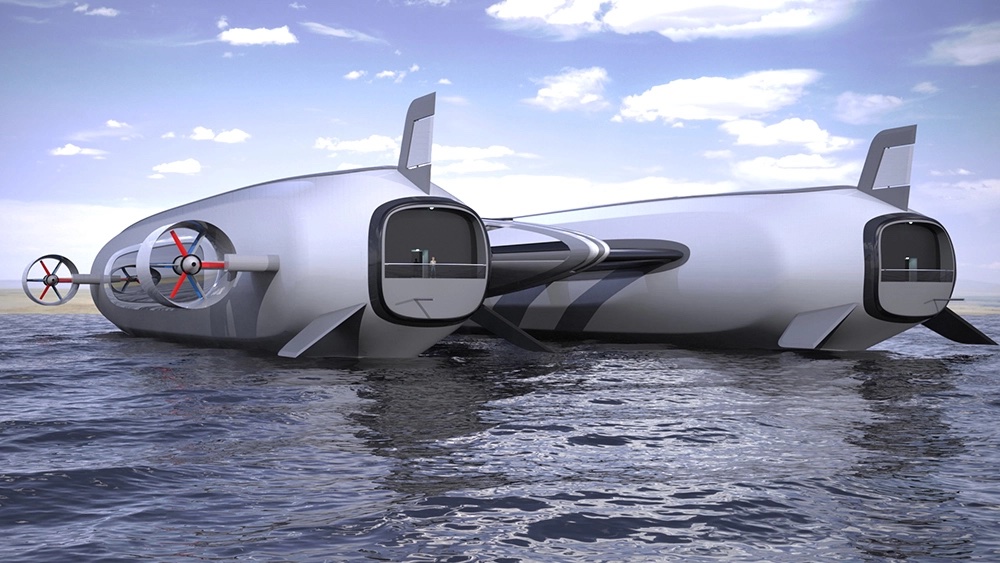 The vessel will be packed with luxury amenities. A large dining area and living room will be located at the central hull, along with the master cabin with a panoramic view. Air Yacht also features a helipad and swimming pool on the roof.
Credits: Lazzarini