Lazzarini Design revealed an 85m superyacht concept with landing space for two helicopters.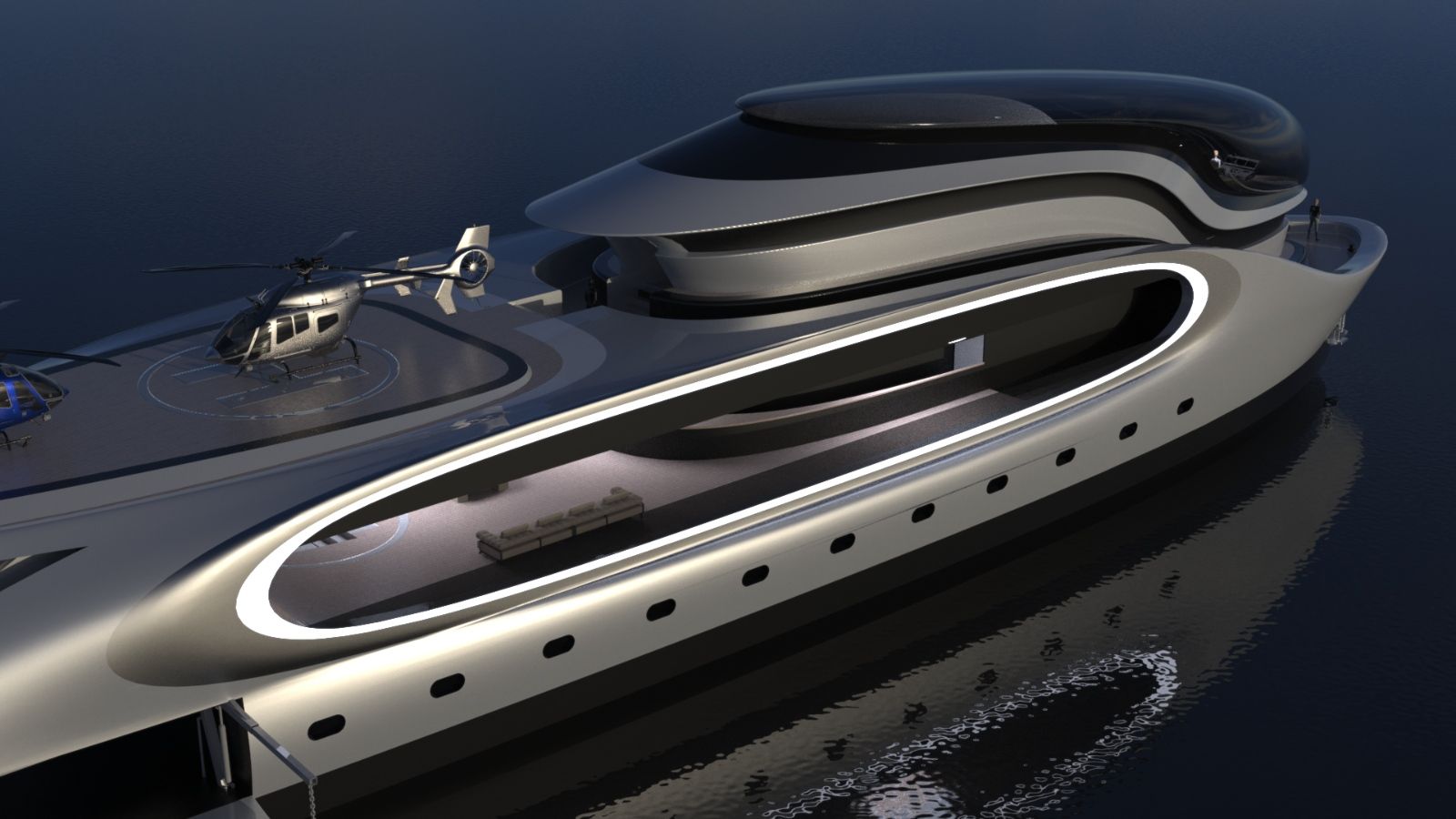 Named Icaria, the concept takes inspiration from the studio's 'Shape' design.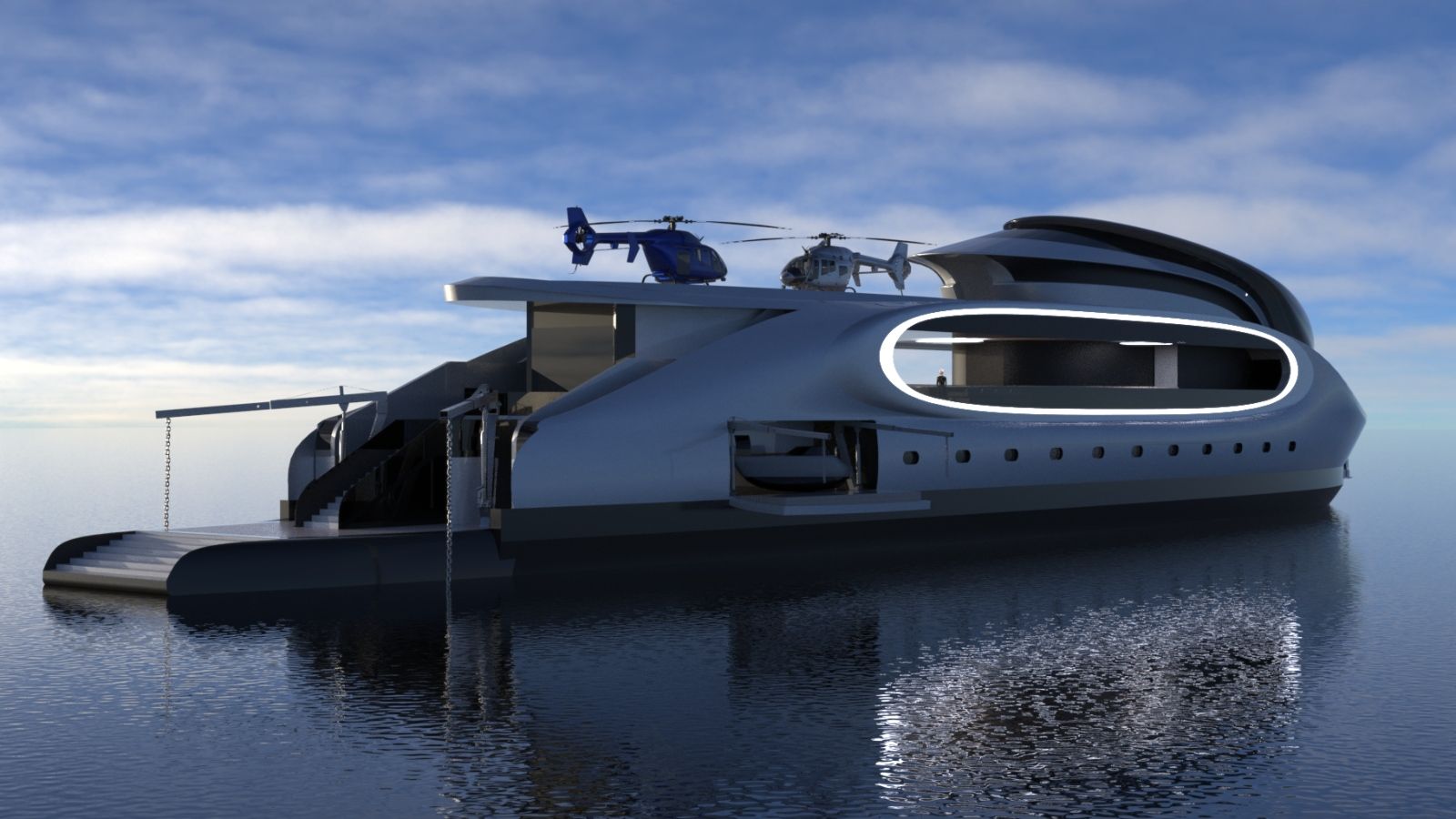 Icaria features a bridge enclosed in glass, which provides the owner or captain with wide views of the ocean.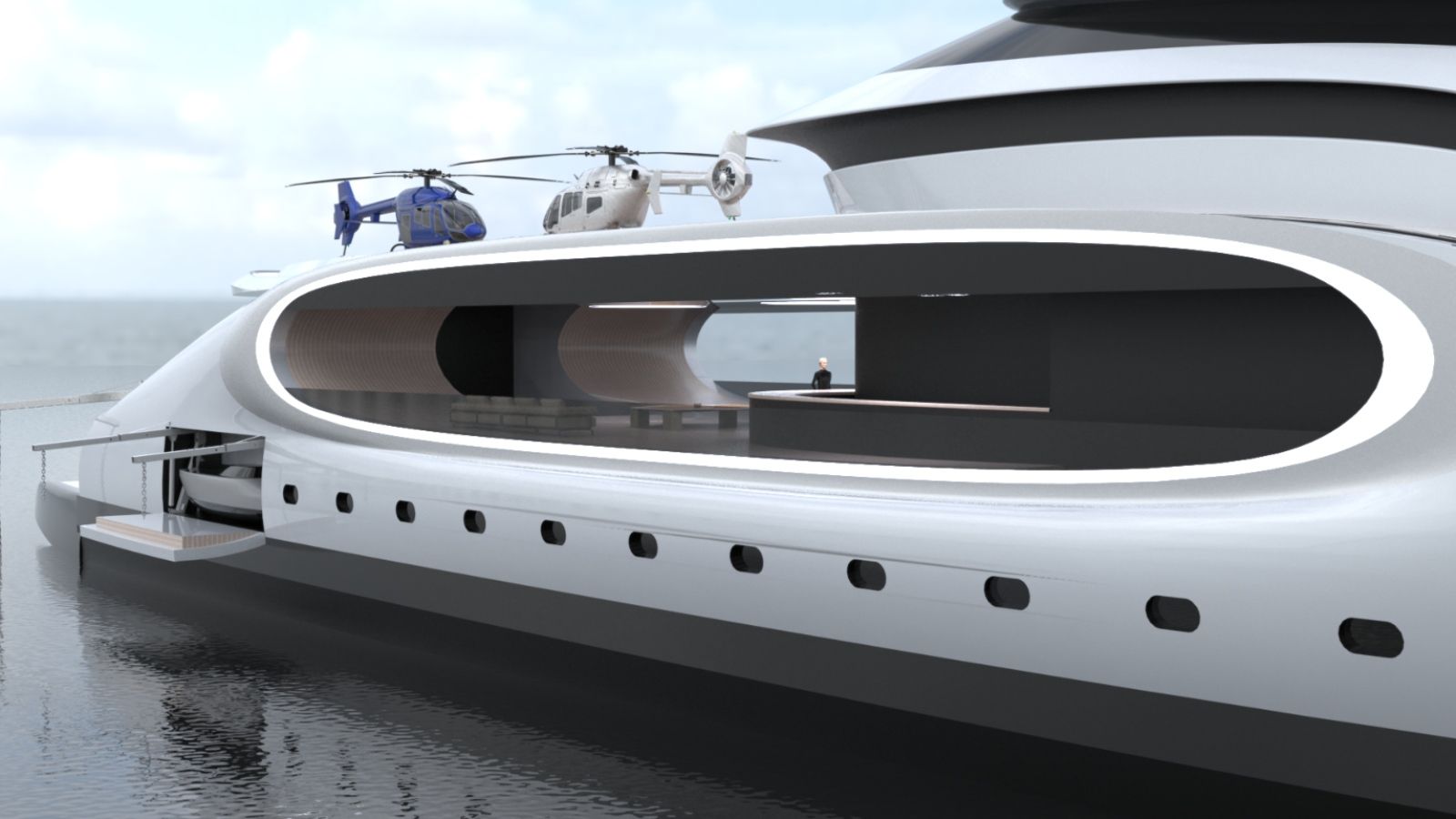 She has a large 'hole' in the superstructure, which is dedicated to a huge bar. The "open main deck" utilises the concept's 15 metre beam and is left bare for the owners' customisations.
The upper deck aft sees space for the landing of two helicopters, below which you can find a beach club with stairs down to sea level alongside space for sun loungers.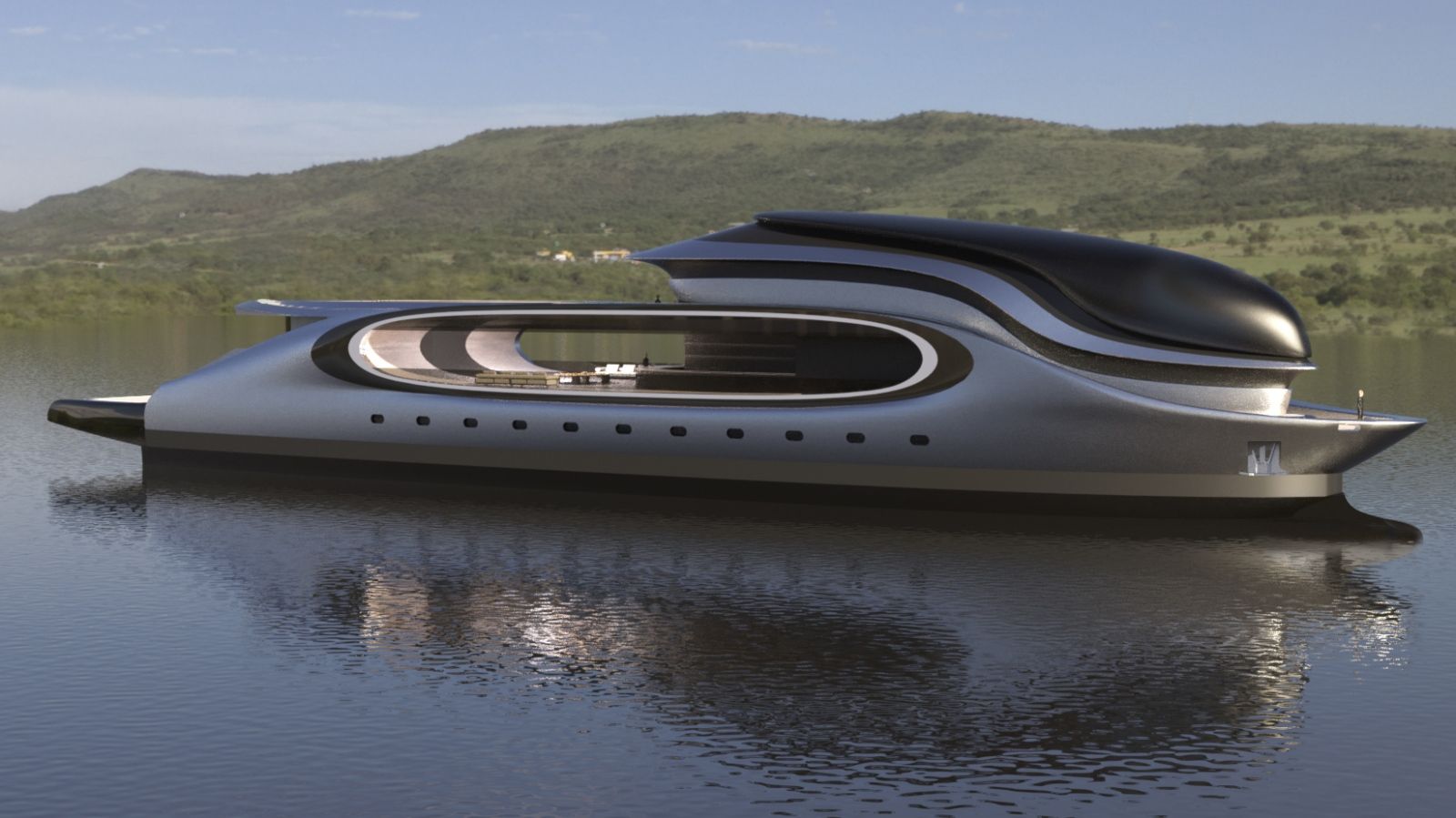 At the lower deck aft there is a tender garage, which accesses the sea via two foldable side doors.
Credits: Lazzarini Design