A brief look at the superyacht market in October reveals a significant number of price reductions. The biggest price reductions of the month were for 82m Sarafsa (Devonport), which stepped down from EUR 75,000,000 to EUR 65,000,000 and the 68m Soaring (Abeking & Rasmussen), dropping from EUR 98,000,000 to EUR 88,000,000. The 66m Luna B (Oceanco) declined by EUR 5M and now asking EUR 42,500,000.
As mentioned in our Q3 market review, we saw a surge in new listings ahead of the Fall show season – 65 in August and 87 in September. Evidently quite a few of these were testing the market with high asking prices. Now those owners who didn't secure deals or have not received sensible offers at the yacht shows are making price reductions to invite buyers.
As we approach the end of the year, we may see even further price reductions. Many sellers will be motivated to close deals before the Christmas holidays and winter season.
Top new listings over 40m: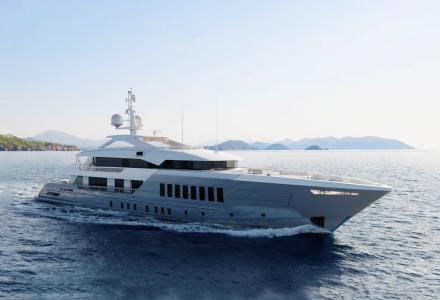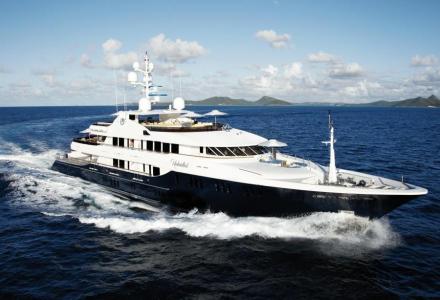 On the new listings side, October inventory saw a small decrease from September – in total 78 motor yachts of 30m+ entered the market, but only five measuring 40m+ and younger than 10 years old. The most expensive new listing of the month was the 55m Heesen Reliance, asking EUR 54,000,000.
Approximately 50 deals were closed in October. Most of these transactions were the sales of sub-40m yachts and new builds. But there were also some significant sales on the larger end of the market. The most expensive brokerage sale was the 55m ISA Forever One, which was asking EUR 34,959,000 and spent 14 months on the market. This was followed by the sale of the 48m Christensen Mi Amore, asking EUR 21,500,000, after 6 months of listing. 43m ISA Agora III asking EUR 14,750,000 finally found a new owner having been on the market for almost 2 years.
Top new listing under 40m:
36m Mamma Mia Benetti, 2007, $ 6,299,000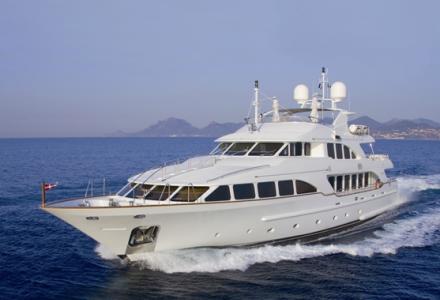 31m Andiamo Azimut, 2012, $ 4,650,000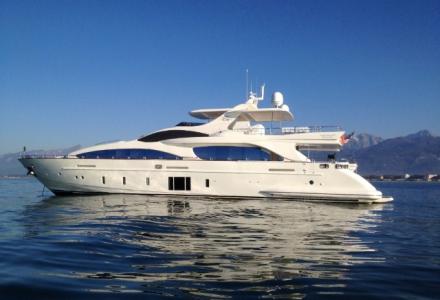 32m Freddy Sanlorenzo, 2017, $ 8,499,000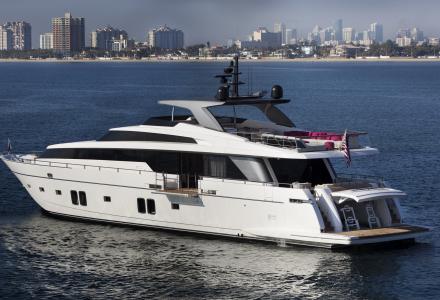 Volume wise traditionally October is a quieter month on the sales side as brokers and owners are usually busy preparing for the Fort Lauderdale Boat Show after a busy September. Currently active buyers are ready to transact with many yachts looking more attractive post price reduction. For motivated sellers it is also an opportune time when a deal can be made before the winter maintenance period. With the current EUR/USD exchange rate still favoring the American buyers, though not as much as in the 3rd quarter, we expect to have more exciting sales reported in the coming weeks. Stay tuned for our November review.

Sponsored by YT Partners
E. ask@yt.partners
T. +44 7442 526545