Sunreef Yachts
has made waves with the recent launch of the highly anticipated
80 Sunreef Power Eco
. This custom-built catamaran, constructed at the Gdansk shipyard in Poland, showcases state-of-the-art green technologies that prioritize environmental friendliness and energy efficiency.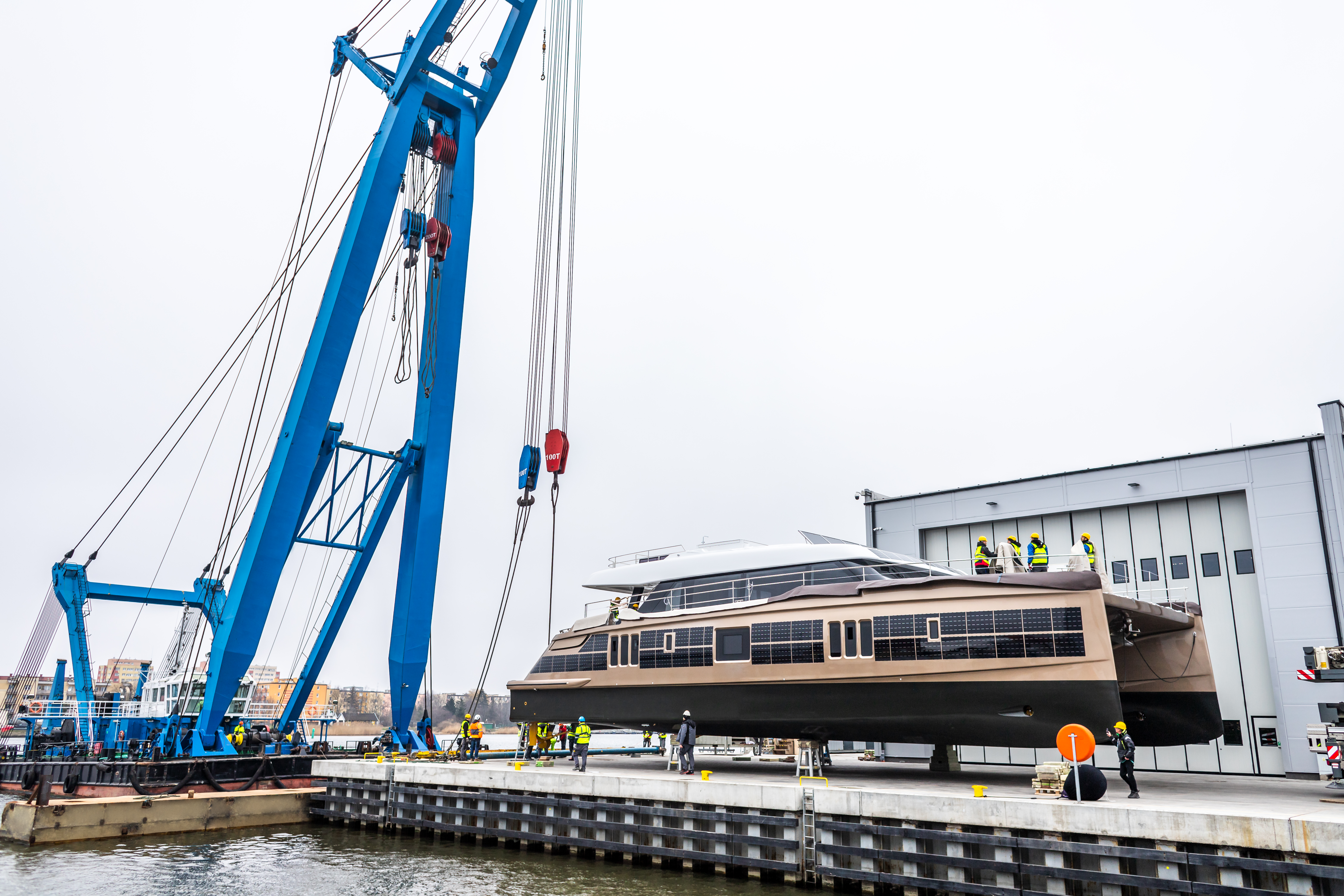 Equipped with two 360kW motors and a substantial 990kWh battery capacity, the 80 Sunreef Power Eco utilizes the groundbreaking Sunreef Yachts High Power Super Catamaran technology, incorporating a Fully Integrated Composite Structural Panel. This innovative design allows the catamaran to navigate autonomously using clean energy.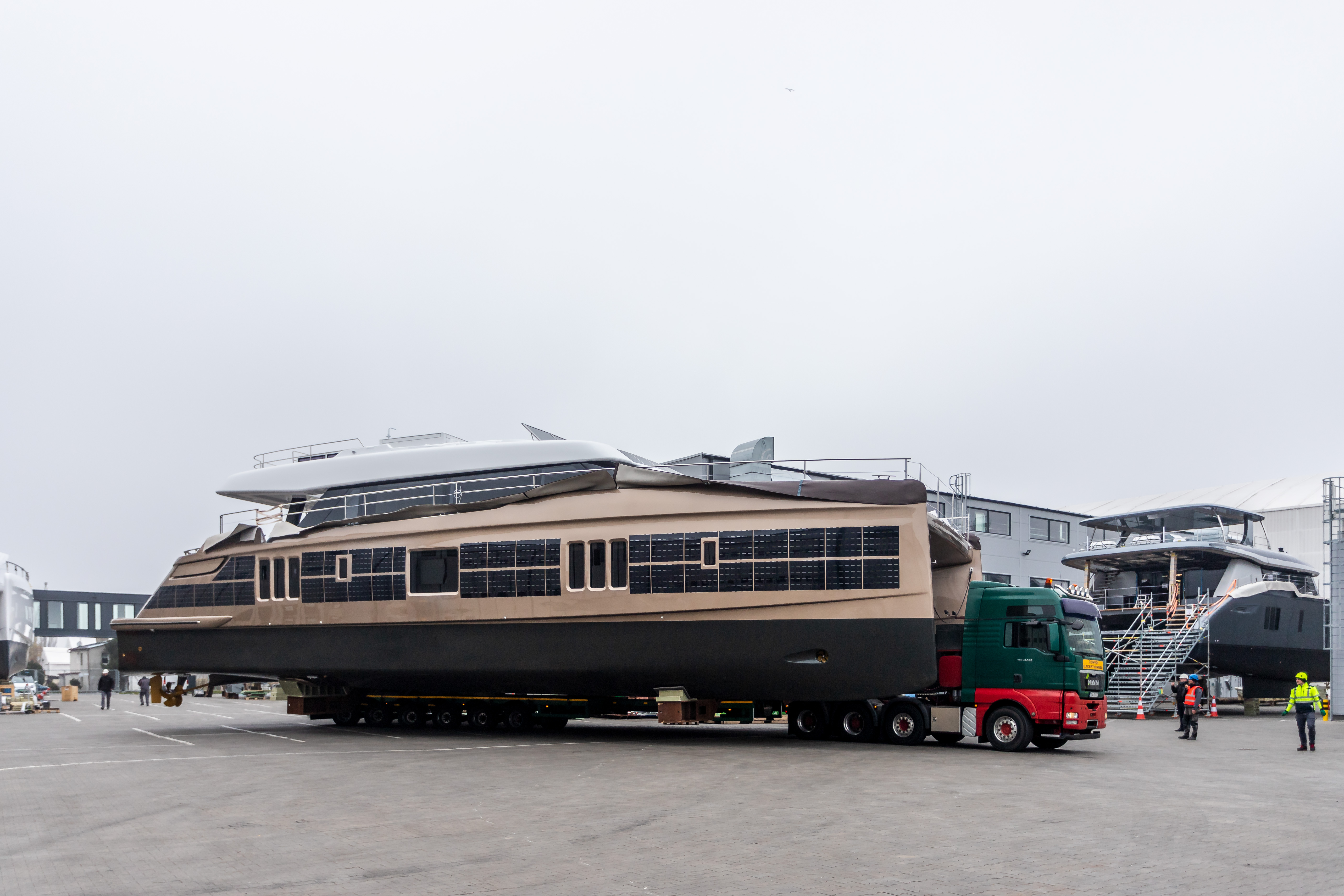 The commissioning of this catamaran was entrusted to a sustainability-minded family of experienced yachtsmen who sought the perfect motor eco-yacht. With energy-efficient air conditioning and intelligent energy management systems, this electric yacht sets new benchmarks for eco-cruising.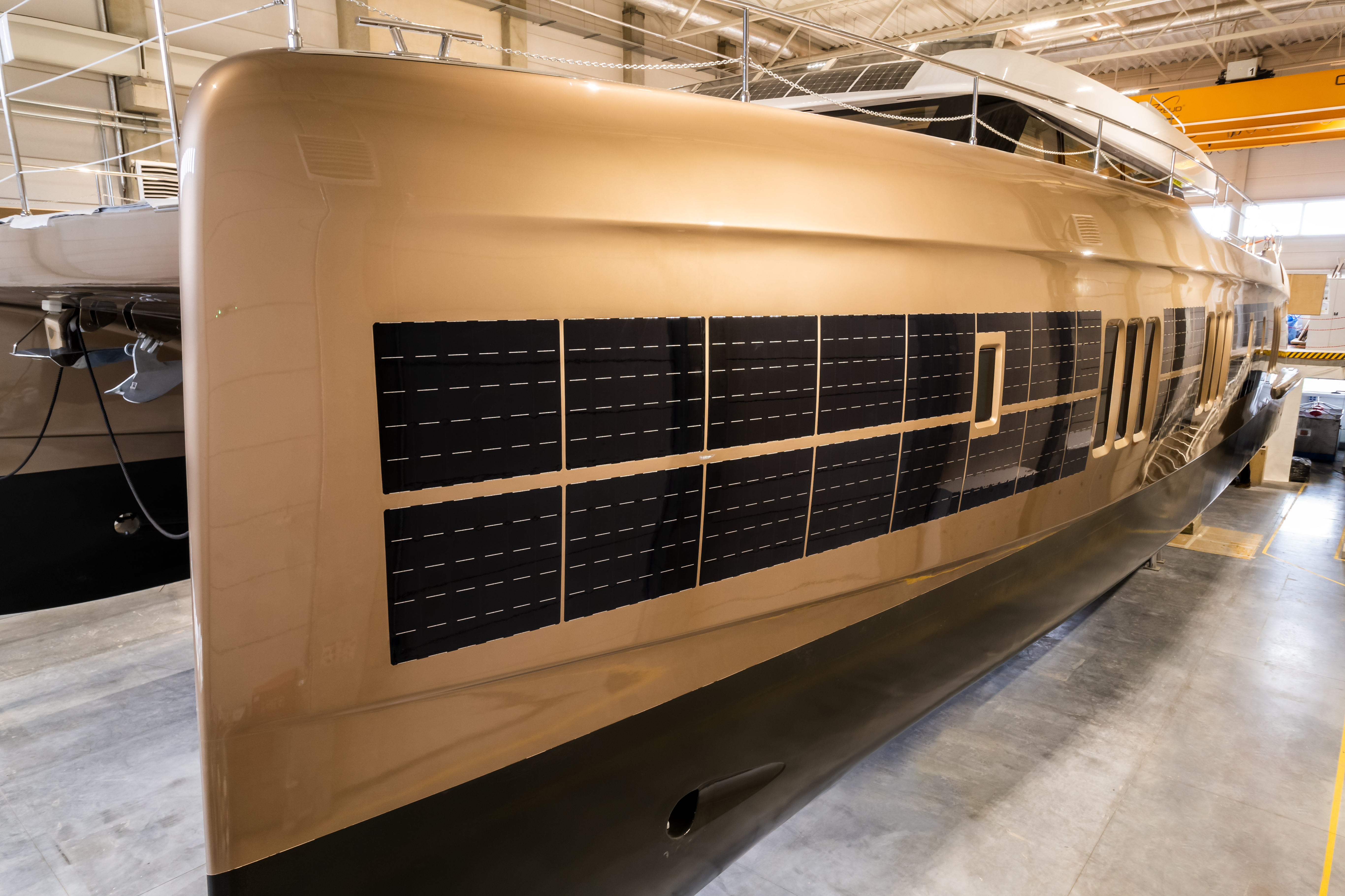 The interior of the catamaran reflects the owner's personal style, featuring four spacious cabins adorned with elegant contemporary furnishings and a tasteful neutral color palette that beautifully complements the striking bronzish-gold hull.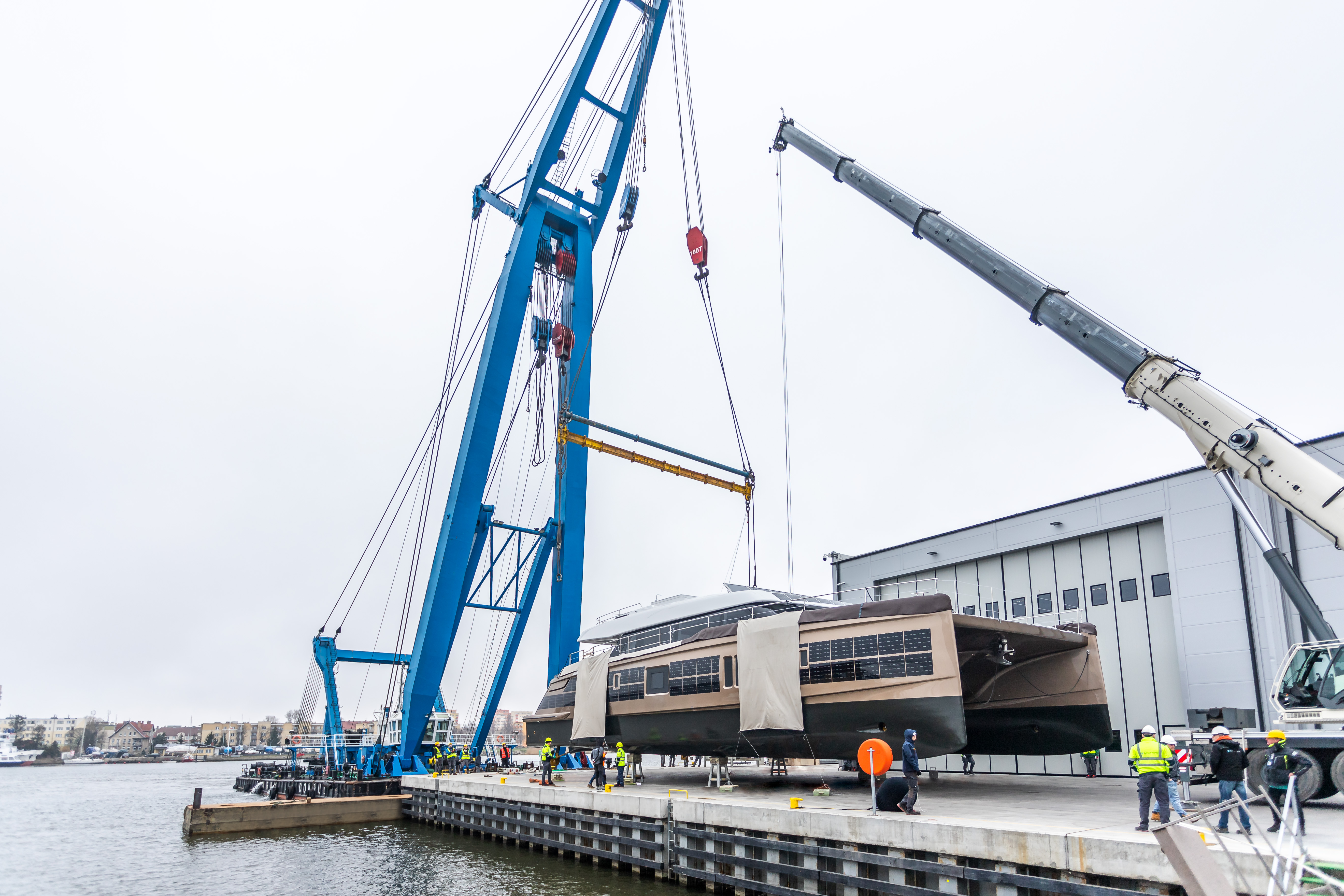 Sunreef Yachts was founded by Francis Lapp in 2002 in Gdansk, Poland. Since then, the shipyard has been designing and manufacturing luxury sailing and power multihulls.
Credits: Sunreef Yachts