The US-based designer Steve Kozloff, the founder of the Goliath series of polar expedition superyachts, has presented a new six-deck polar class explorer concept Sterne Arctique, measuring 72 metres in length.

Sterne Arctique is conceived as a powerful blend of refined elegance and robust abilities to travel from pole to pole. Her ice class hull has been designed to easily break through moderate ice conditions.
Sterne Arctique would host 12 guests in full luxury across six cabins, including 4 twins and 2 master suites. Her extensive glass work bathes her interior space in an abundance of natural light. To assure safety of the passengers aboard, Sterne Arctique is equipped with two free fall lifeboats that can be deployed in the worst of conditions.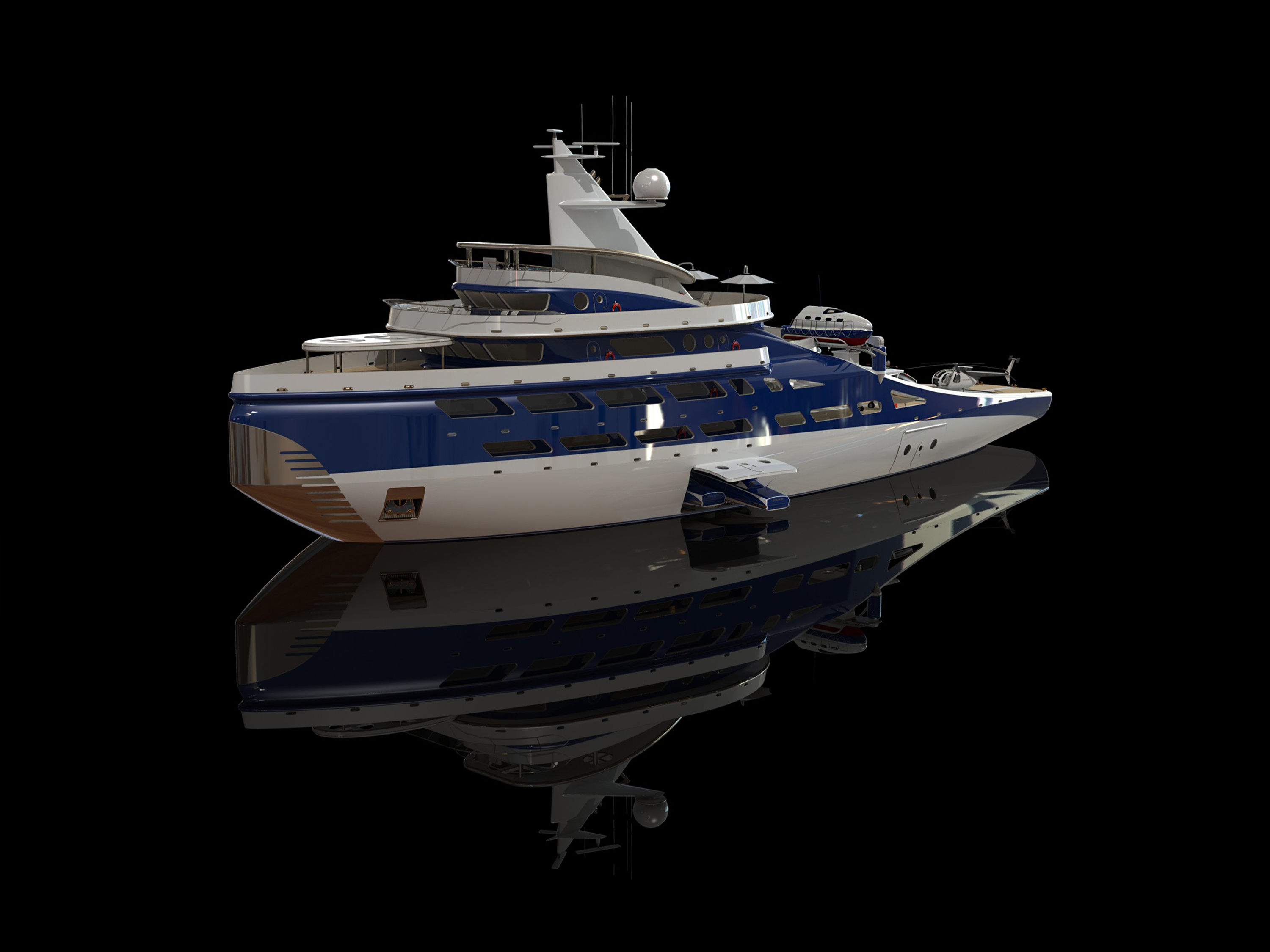 The passengers of Sterne Arctique will have two decks of protected walk ways at their disposal. The yacht design includes a spacious fly bridge with full command and control.
As to the amenities, the yacht is equipped with a full-size swimming pool at the bow, boasting hard retractable covers so draining is not required in rough conditions. Furthermore, Sterne Arctique features a full beam beach club with retractable decks. Her cavernous garage can handle multiple tenders and other water toys.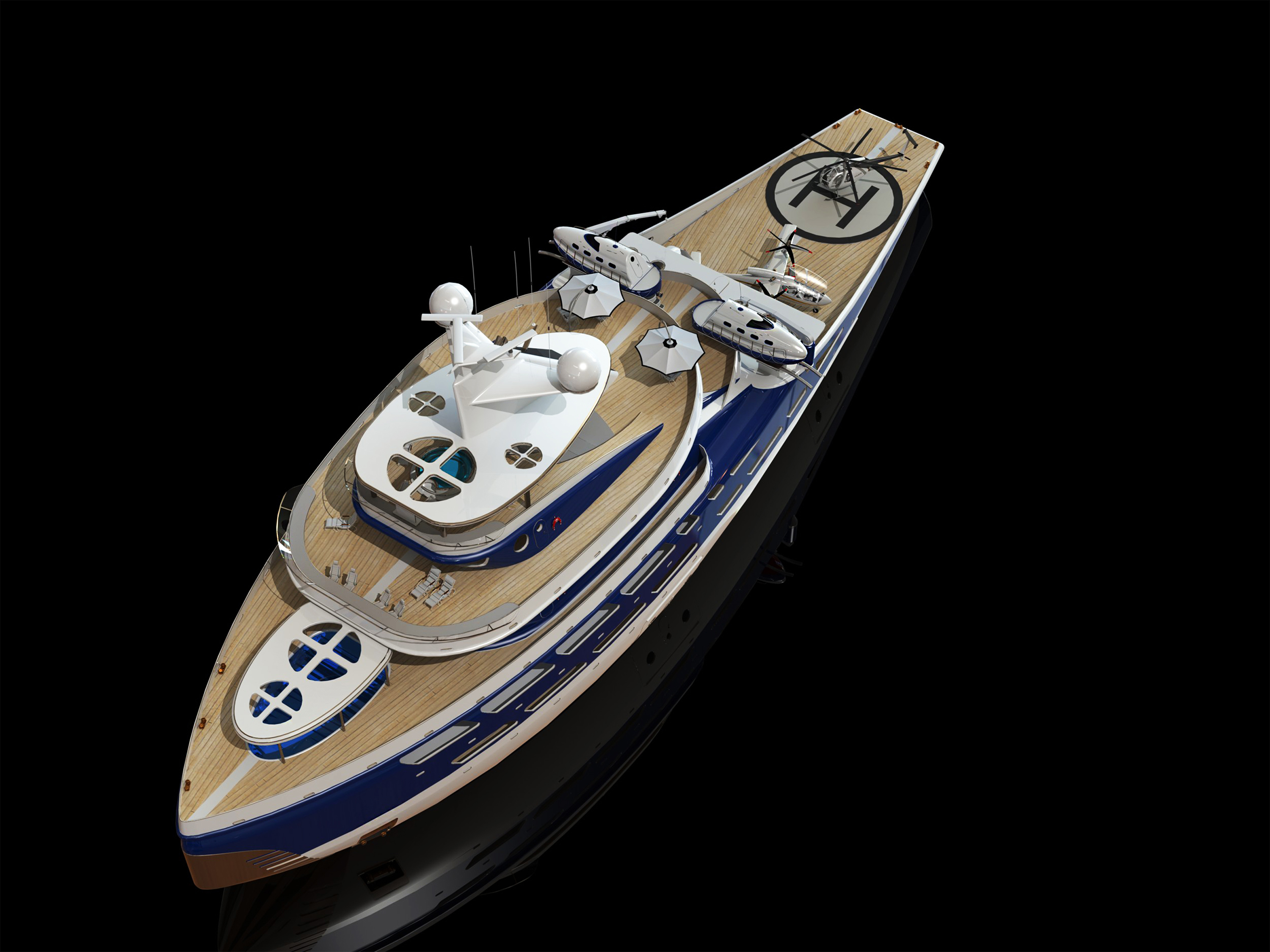 The vessel's integrated 235-square-metre aircraft hangar offers storage to four small helicopters or two medium ones. Thanks to the huge landing area, safe aircraft operations will be possible even under rough conditions.
Sterne Arctique also features heated handrails and heated doors to minimise icing problems. The two large cranes can help load and off-load special research equipment easily.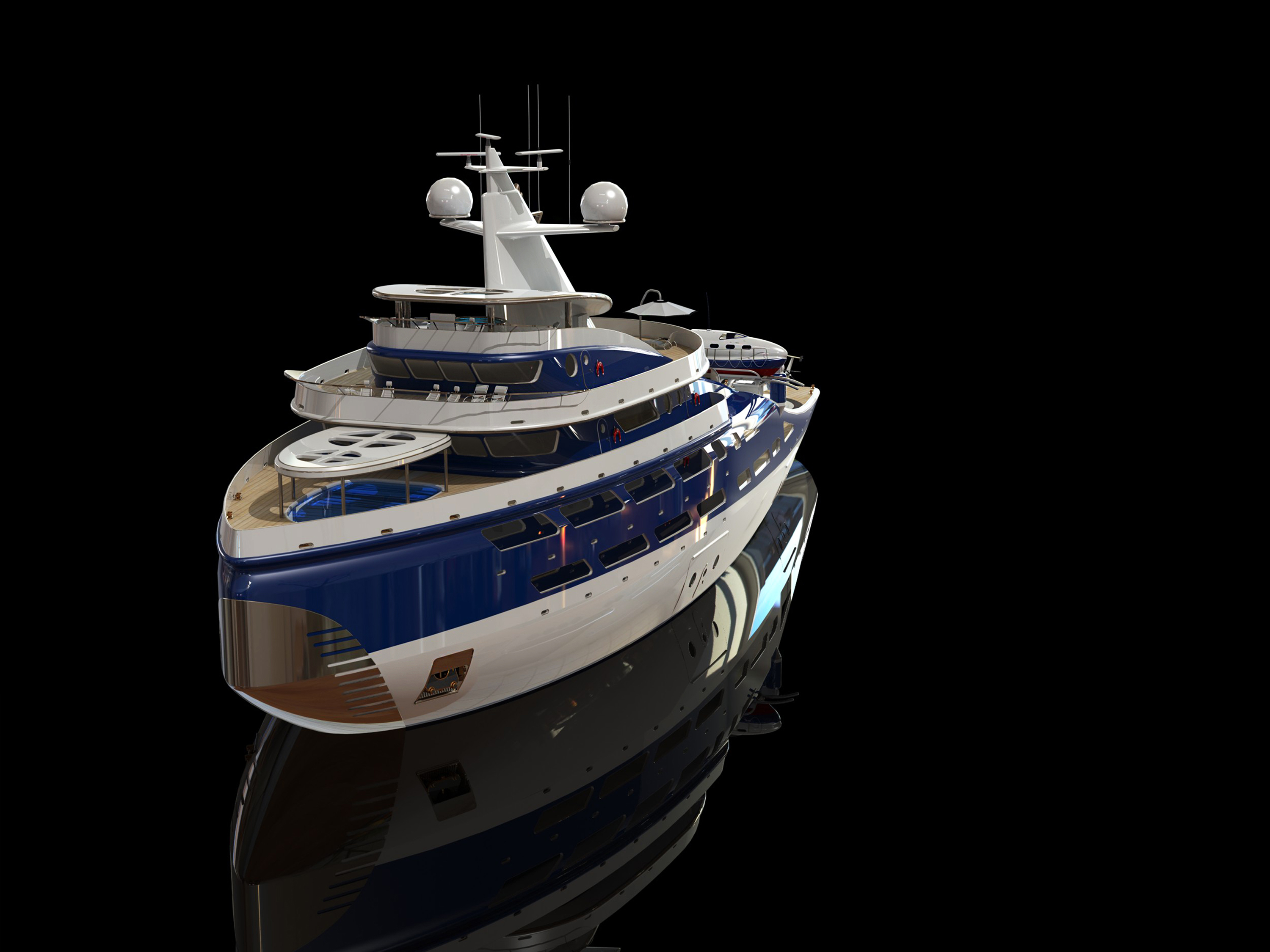 Speed wise, the yacht will be capable of top speed of 12.65 knots and cruising speed of 10 knots, with no need to refuel for extended periods of time. Sterne Arctique is large enough to be configured for standard diesel-electric propulsion or hybrid, thus the decision would lay on the owner's discretion.