Renowned shipbuilding designer Steve Kozloff (founder of the Goliath series of polar expedition superyachts) introduced to the world a modern concept of an ice-class expeditionary yacht.
This icebreaker has a super strong hull capable of withstanding the load that the yacht will experience as it passes through multi-year ice layers.
According to Steve Kozloff, the superyacht will be about 90 meters long and will hold 6 decks. In this case, the hull and superstructure of the new yacht will be made of aluminum materials.
Of the key features of the creators of the hangar size of almost 2.5 square feet, which can simultaneously accommodate four small or two medium-sized helicopters, as well as in this area will be a large swimming pool with retractable roof.
In addition, there is enough space on a six-deck yacht for two tenders and even a submarine.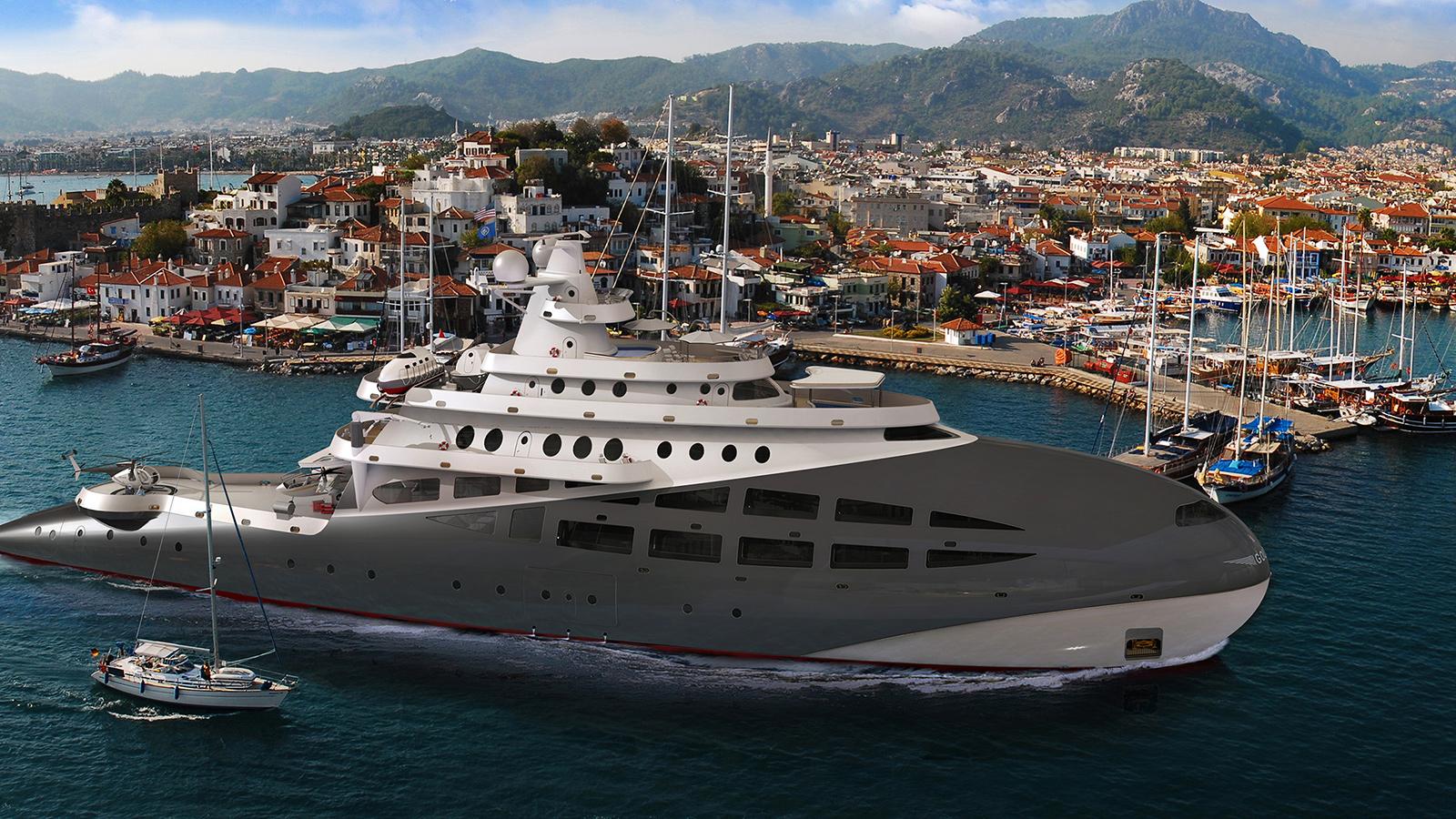 The yacht from Steve Kozloff is specially designed for a small crew of up to 4 people and has the ability to reach up to 15.1 knots maximum speed. The maximum number of people placed on board can reach up to 14 people.
Photos: thegoliathseries.com