Netherlands-based Sinot Yacht Design has recently introduced a concept of a 120-metre nature-inspired superyacht. Referencing the firm's holistic approach to design, the vessel allows passengers to experience the natural world while sailing on the high seas.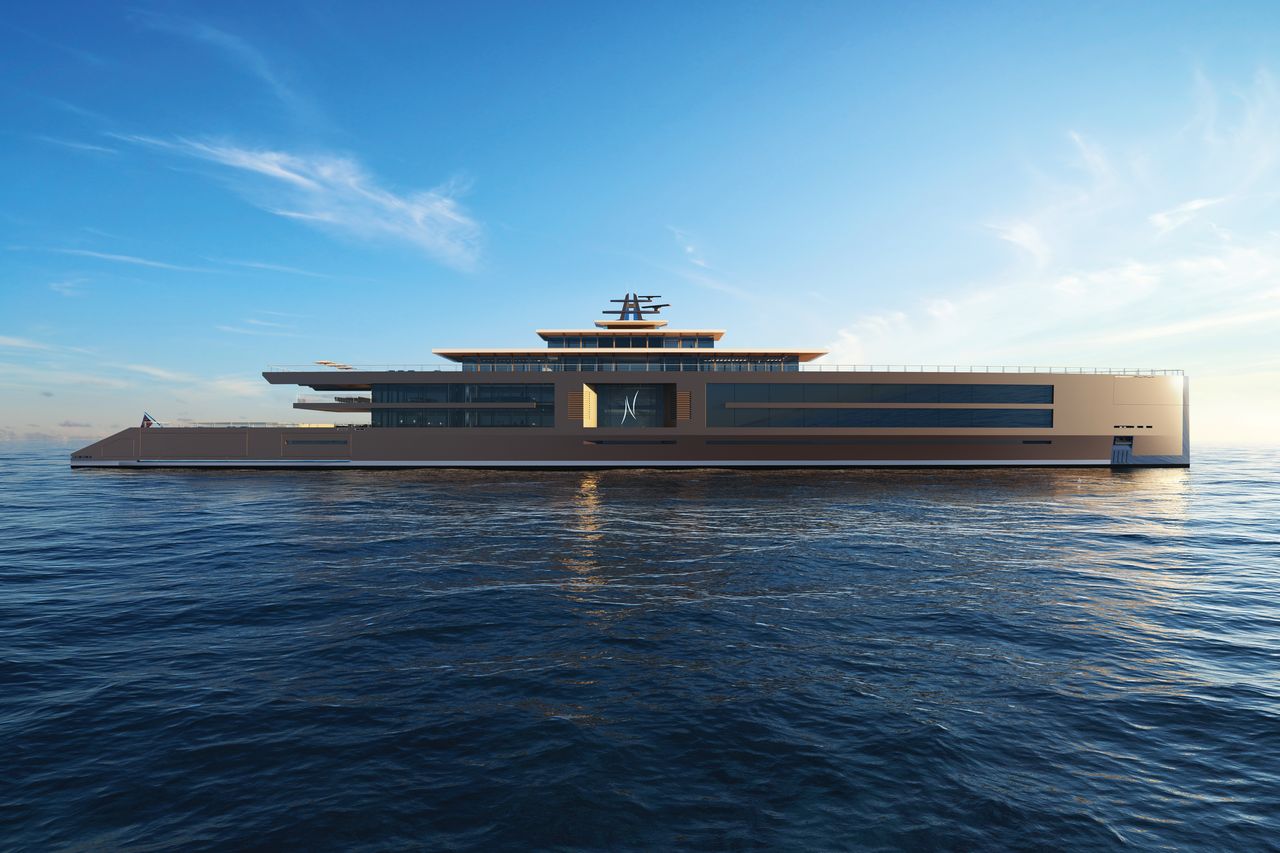 Featuring enough space for a small navy fleet, the vessel includes a climate-controlled interior garden and an observation deck. In addition to a stunning owner's room, 'Nature' can comfortably accommodate 18 guests in eight state and VIP rooms and carry a crew of 18.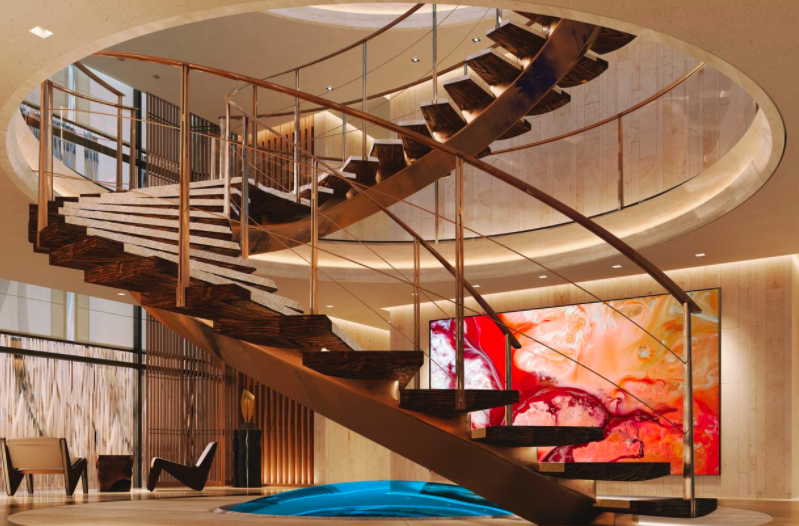 In the central area, you'd find an impressive spiral staircase, connecting the upper and lower decks. Following the dining room with two large chandeliers, there's a spacious lounge area which is a perfect place for a large gathering with additional balconies, providing captivating views over the ocean beyond.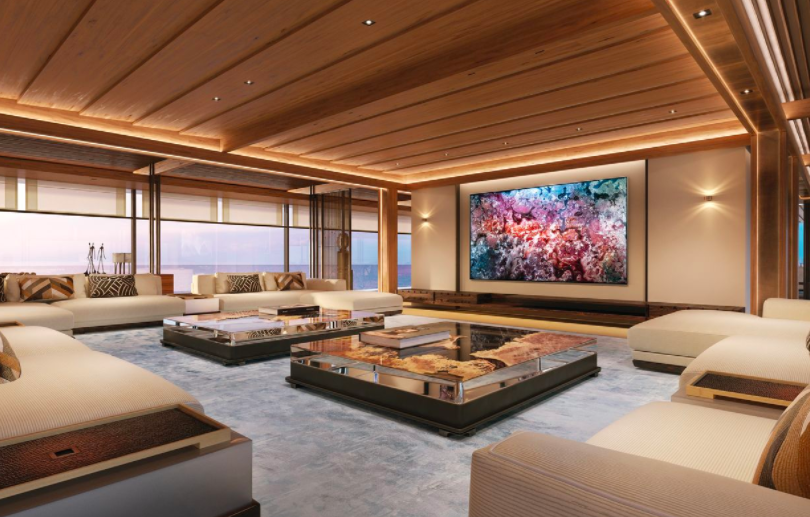 Amongst her highlights are a swimming pool equipped with night lights and impressive waterfall installation, the entire construction is located on the same level as the sea. It's spectacular conception features two floor-to-ceiling windows, offering an incredible outlook for those on-board.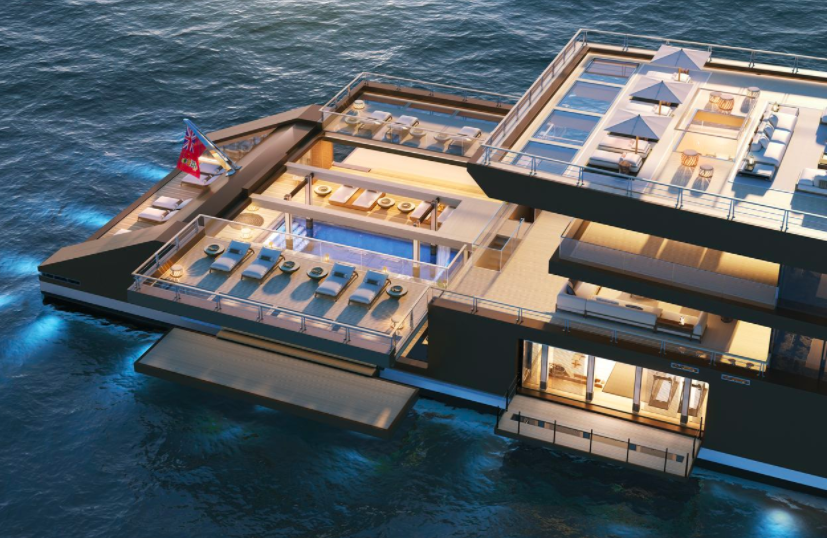 This follows Sinot introducing an 80m concept named Zen in cooperation with Feadship.