One of the highlights of the
2016 Monaco Yacht Show
is the 16.1 meter, all new Wajer 55. As the new flagship of Wajer Yachts, the Wajer 55 power boat takes the benefits of the award-winning Wajer 37 and Wajer 38 models to new levels. In dialogue with Wajer, Sinot Exclusive Yacht Design found the perfect balance between design and comfort.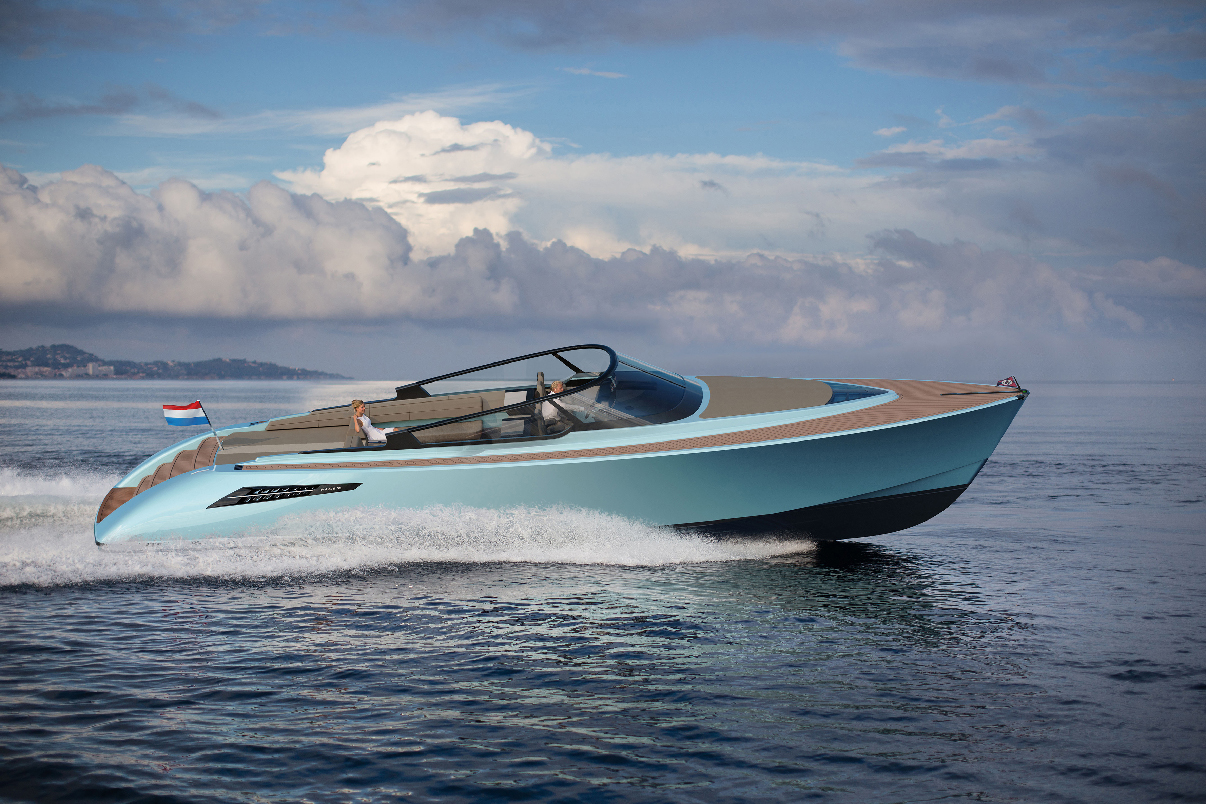 First-class quality, eye for detail and elegant design are integral features of the new generation of Wajer power boats. For the all new Wajer 55, a larger hull was created to address market demands for more length and more interior volume, in order to have more guests aboard. Using innovative lightweight materials and state-of-the-art production methods, the craftsmen at Wajer have ensured the 55 sets a benchmark in its class. For Sinot Exclusive Yacht Design and Wajer, the cooperation on the Wajer 55 power boat is already successful, resulting in high pre-sales, with over 12 power boats being sold before production started.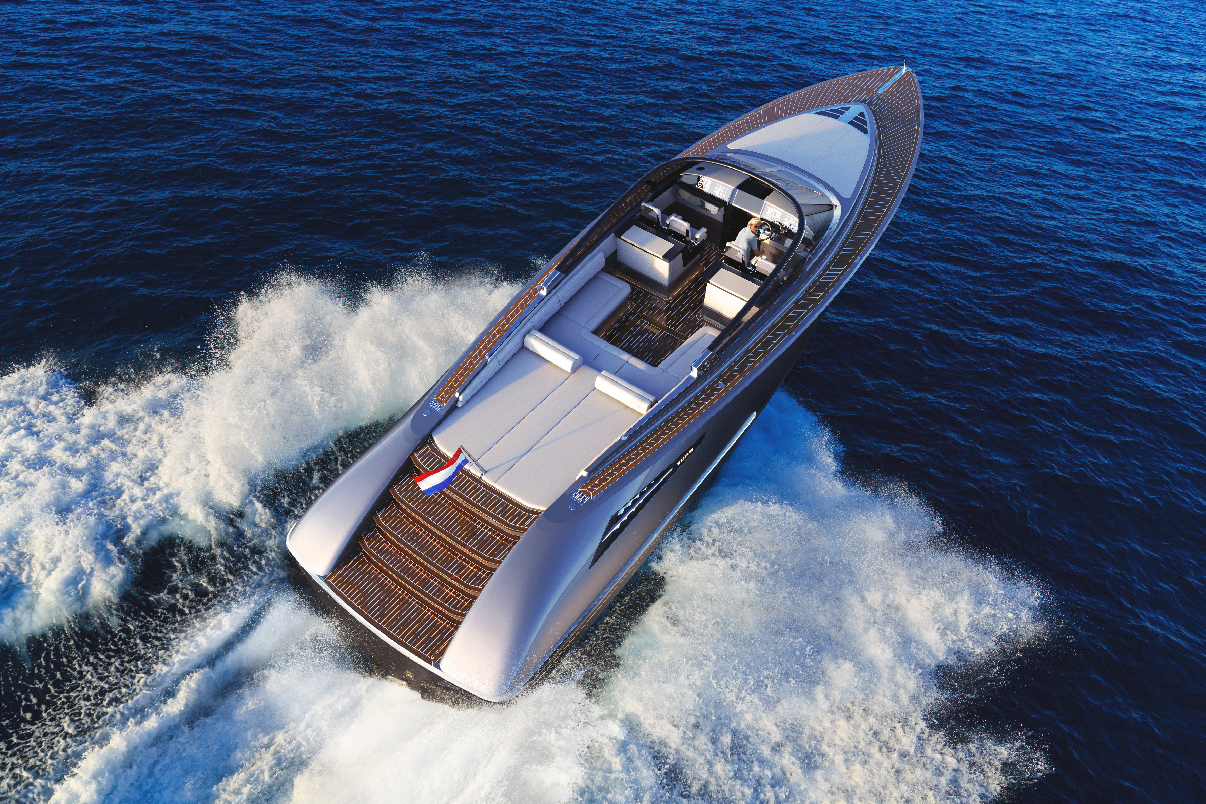 For the designers at Sinot, the starting point of the 55's overall design was translation of the Wajer brand design genes into the new flagship. Typical Wajer features such as the tumblehome sides at the aft were meticulously shaped into the new design, to keep the Wajer expression of refined sophistication. The distinctive shape of the stainless steel window detail, where the carbon top rail approaches the deck, was converted to a larger size and integrated in the design. This detail bears the engraved Sinot brand mark, endorsing the collaboration between Wajer and Sinot. Finally, the understated lines and remarkable flare of the hull were taken as important design features of the Wajer brand and carefully integrated into the new 55.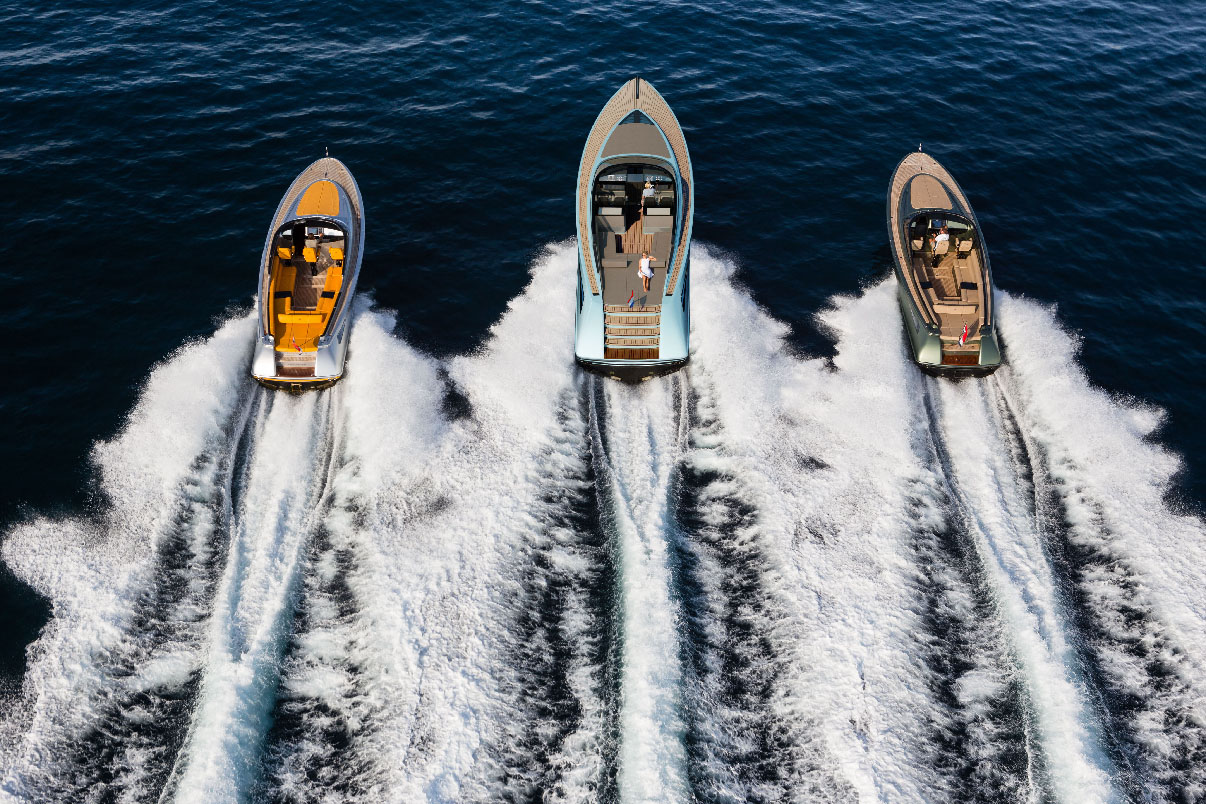 New additions to the design style of Wajer by Sinot are the outspoken fanning pattern of the teak at foredeck's edge and the strengthened, more contemporary, definition lines of the hull shape. Sinot's contributions to innovations, like the fully automated bimini sprayhood, the automated swim platform and the additional tender garage, improve functionality and usability. By the styling and spatial structuring of the interior spaces, an integrated design style is realized, from the inside to the outside of the power boat.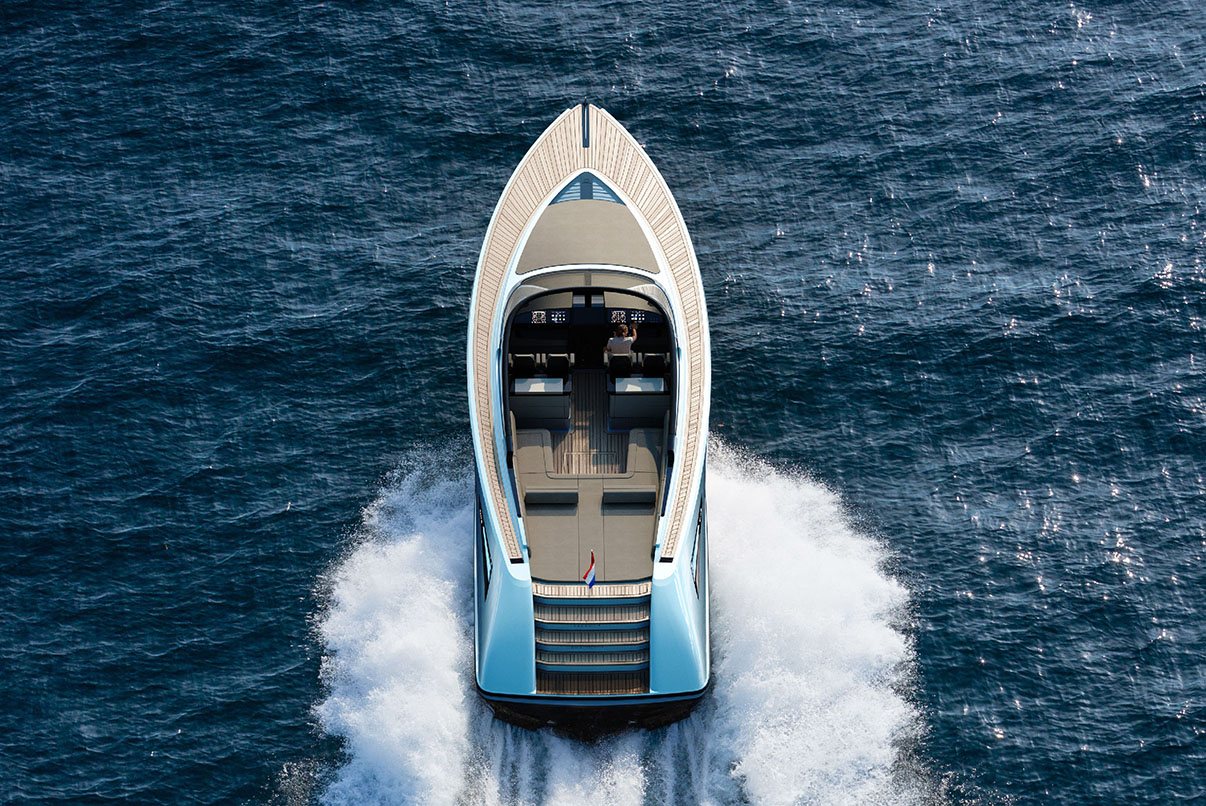 Sinot and Wajer are proud to have realized this beautiful power boat, designed and manufactured in the Netherlands. Thanks to the smart design, the innovative materials used and the weight savings, the Wajer 55 stands out through its maximum comfort, excellent maneuverability and low noise levels. Thanks to her three powerful 435 hp IPS600 Volvo Penta engines, her high-tech V-design hull, excellent balance and effective spray rails, this yacht ensures for a fast, smooth, dry and fun ride.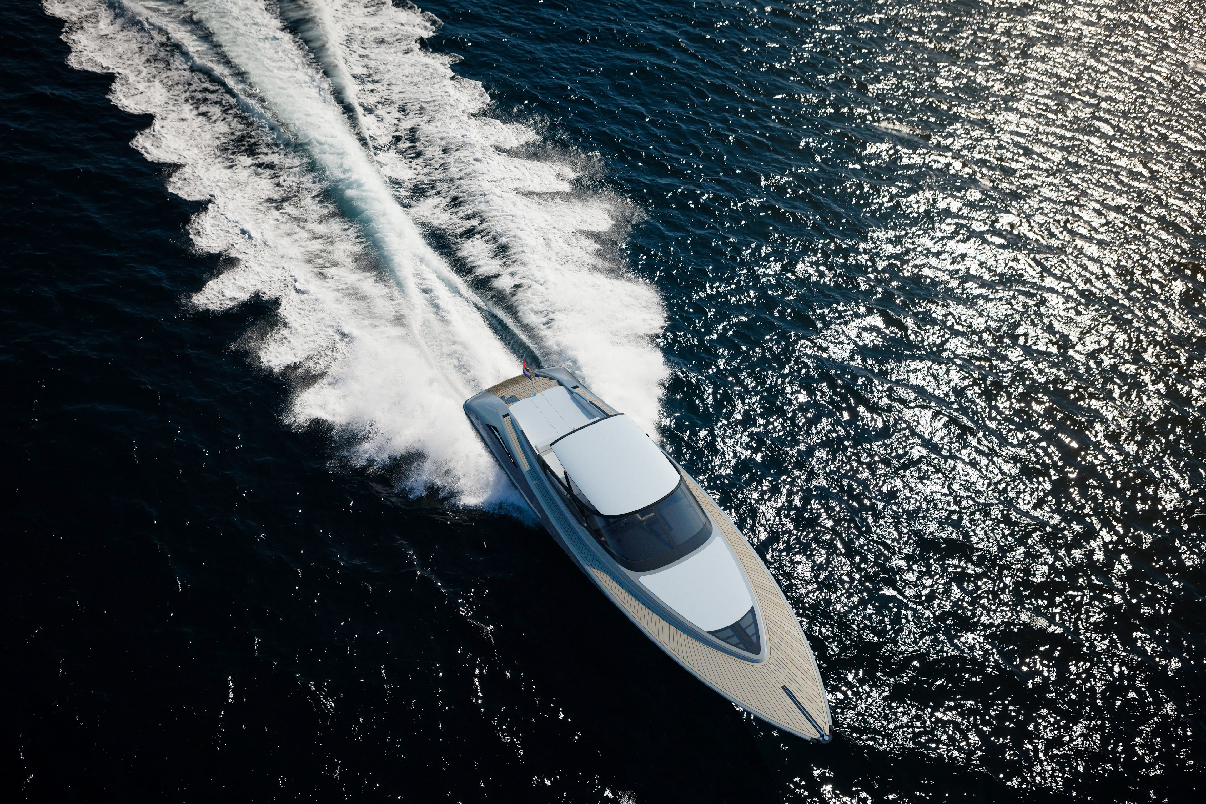 Successful pre-sales are a token of trust in this outstanding piece of Dutch design and craftsmanship, a true result of collaboration between Dutch masters. For Sinot, the cross branding with Wajer, true to their philosophy of highest quality designs for highest quality products, will set the agenda for the coming years.