Silent-Yachts has confirmed the sale of the first three units of the shipyard's most spacious solar electric catamaran to date. The Silent 80 Tri-Deck is an advanced version of the company's flagship, with a sky lounge on the top deck (closed version) or a huge 90 m² fly deck (open version), which can be designed as an "owner´s deck" with a vast private suite and 360-degree view and a terrace.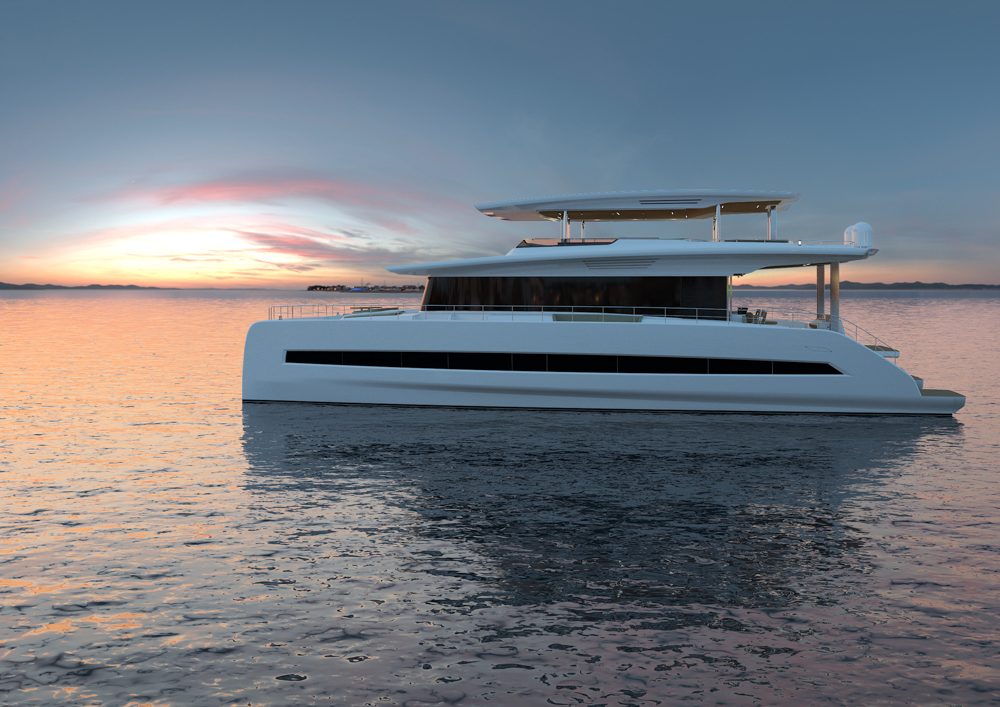 Silent 80 Tri-Deck (open version)

"We are happy that interest in fully sustainable yachting keeps growing," said Michael Köhler, founder and CEO of Silent-Yachts. "Our latest orders are another confirmation of this trend for a much greener future. The first Silent 80 Tri-Deck closed version will have a master cabin in the top deck, but a lounge or studio could possibly also be placed here on future units."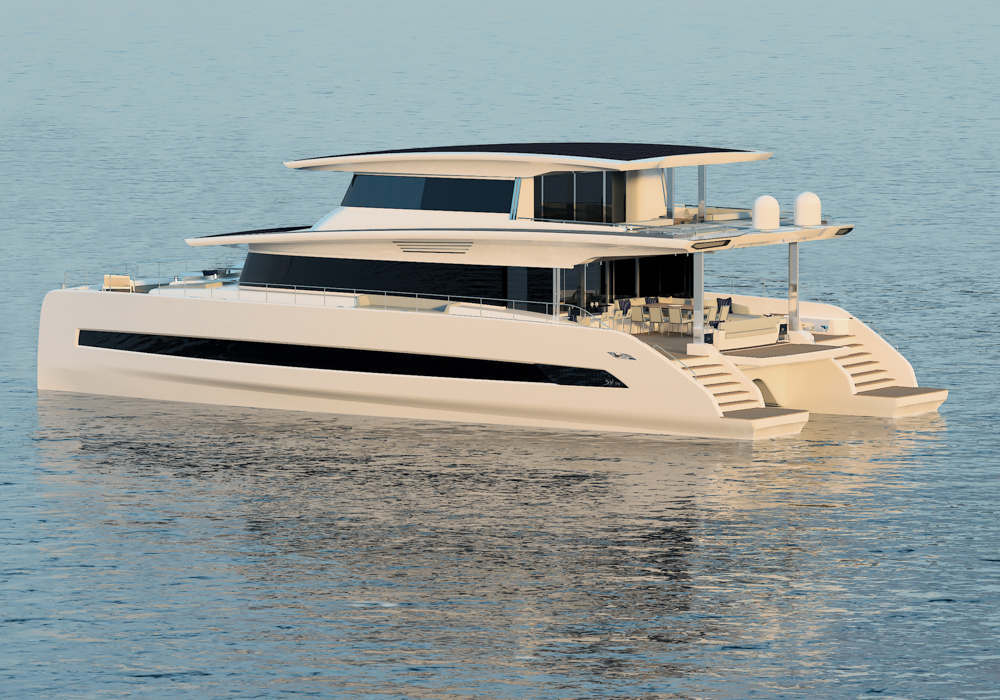 Silent 80 Tri-Deck (closed version)

Among the three Silent 80 Tri-Deck models sold, there are both closed and open versions.
A max speed of up to 20 knots is possible with 2x340 kW electric motors.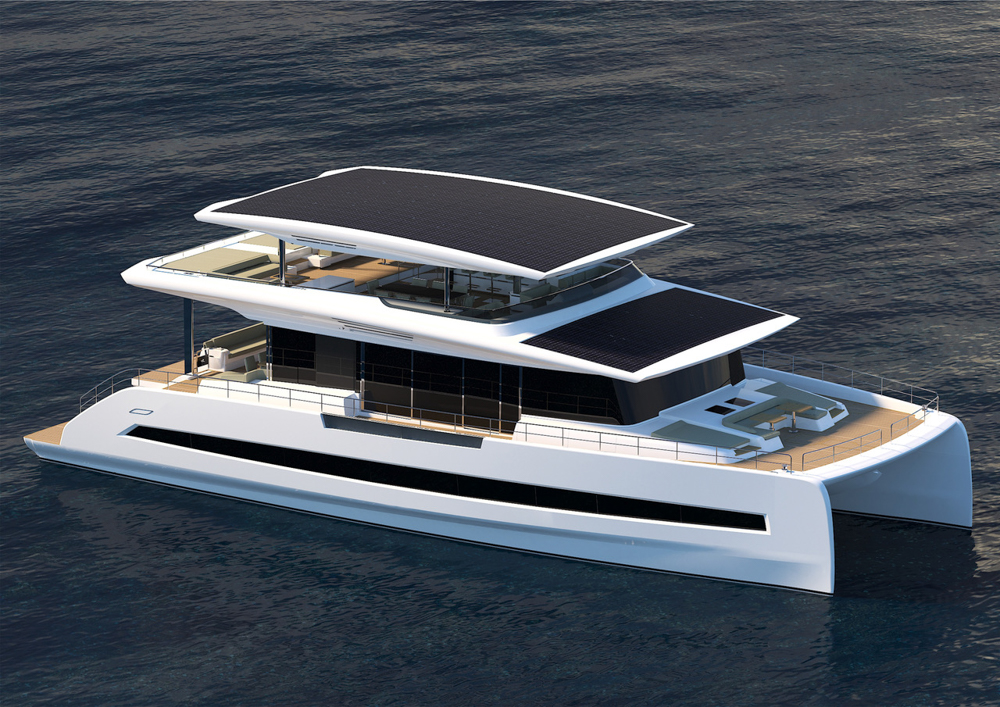 The interior of the Silent 80 Tri-Deck is just as customizable as on superyachts. Since Silent-Yachts' heritage is about being green and eco-friendly, the yacht is principally decorated with lightweight and recyclable materials that respect the environment.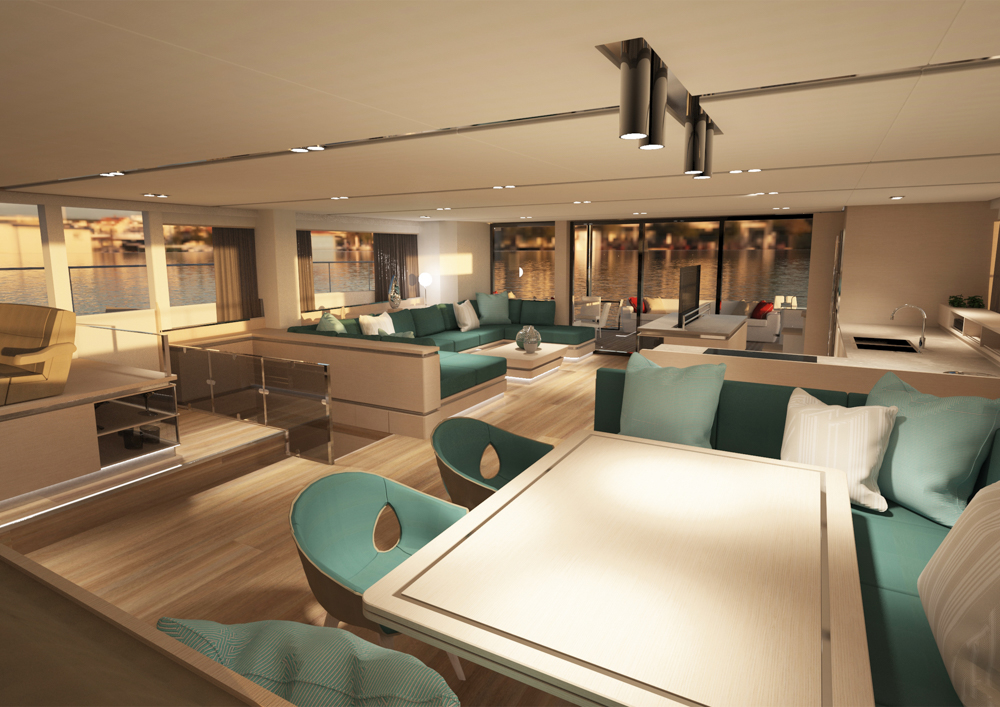 The new Silent 80 Tri-Deck is an oceangoing solar electric catamaran that uses silent electric propulsion for unlimited range without noise or fumes and minimal vibration. It is self-sufficient and virtually maintenance-free.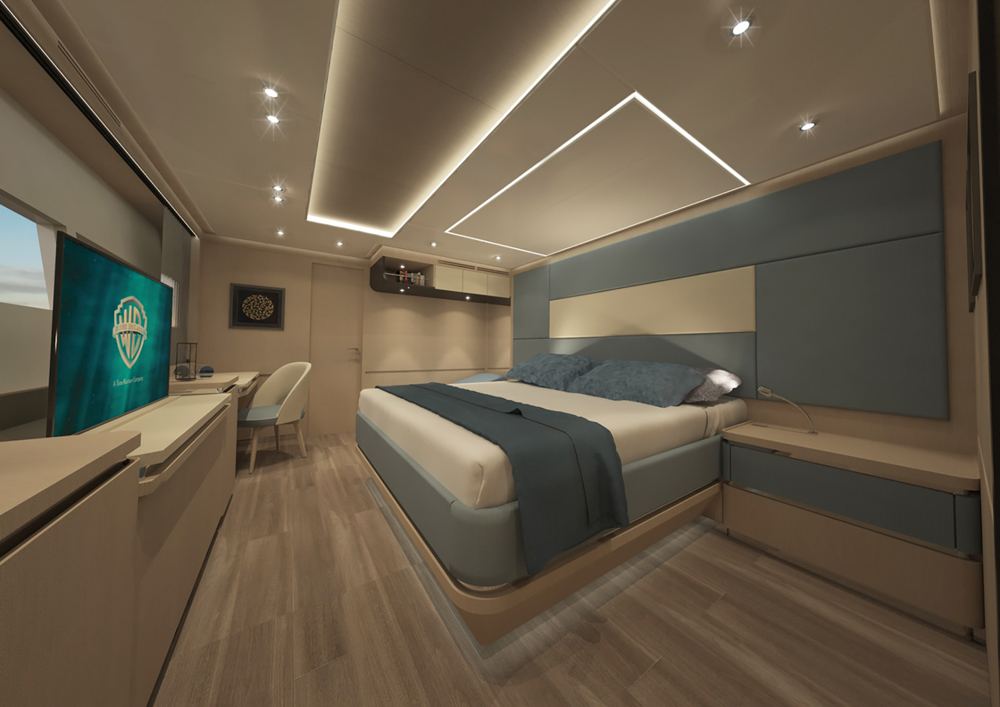 The catamaran is fitted with a pair of electric engines (150 kW each in a standard version and up to 340 kW each combined with highly efficient carbon propellers in the most advanced version).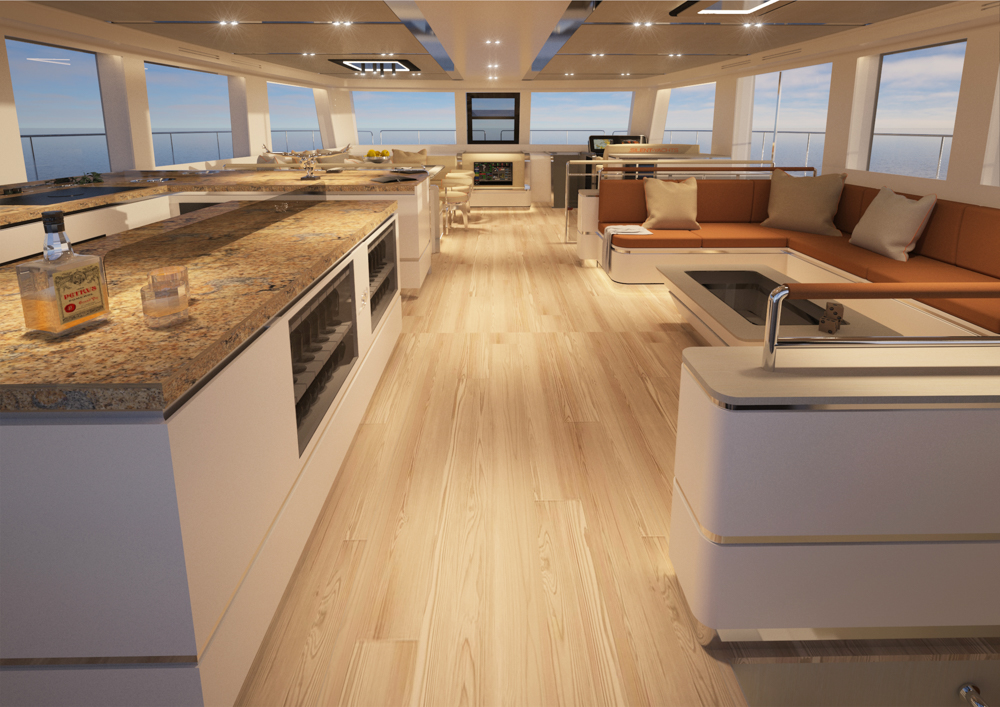 The new model will be able to reach up to 20 knots with the most powerful e-motor combination and reach up to 100 nautical miles a day at cruising speed without consuming any fuel.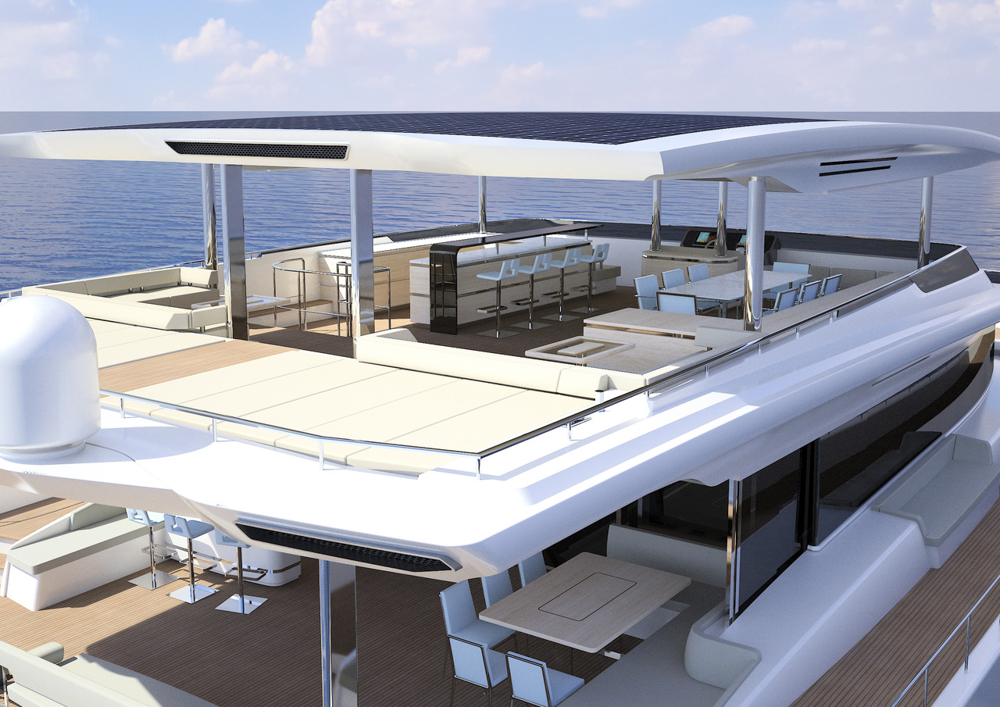 The base price of the new Silent 80 Tri-Deck is 5.51 million euro.
Silent-Yachts
is producing the world's first fully solar-sustainable oceangoing production catamaran yachts. They are powered exclusively by solar energy and capable of cruising up to 100 miles per day. In 2009, founders Heike and Michael Köhler, who have spent 6,000 days cruising more than 75,000 miles all around the world, launched the Solarwave 46, the first fully self-sufficient blue-water catamaran after years of testing solar-powered propulsion, and they have been building boats ever since.
Credits: Silent-Yachts