Austrian company Silent-Yachts, currently the only producer of solar-electric ocean-going luxury catamarans anywhere in the world, has released news that it has sold four models in its Silent 80 flagship series. It was previously called the Silent 79 and was sold to a South African client and it's going to be delivered in early 2020. 3 other units are also due for a late 2020 delivery. All catamarans are under construction in Ancona, Italy.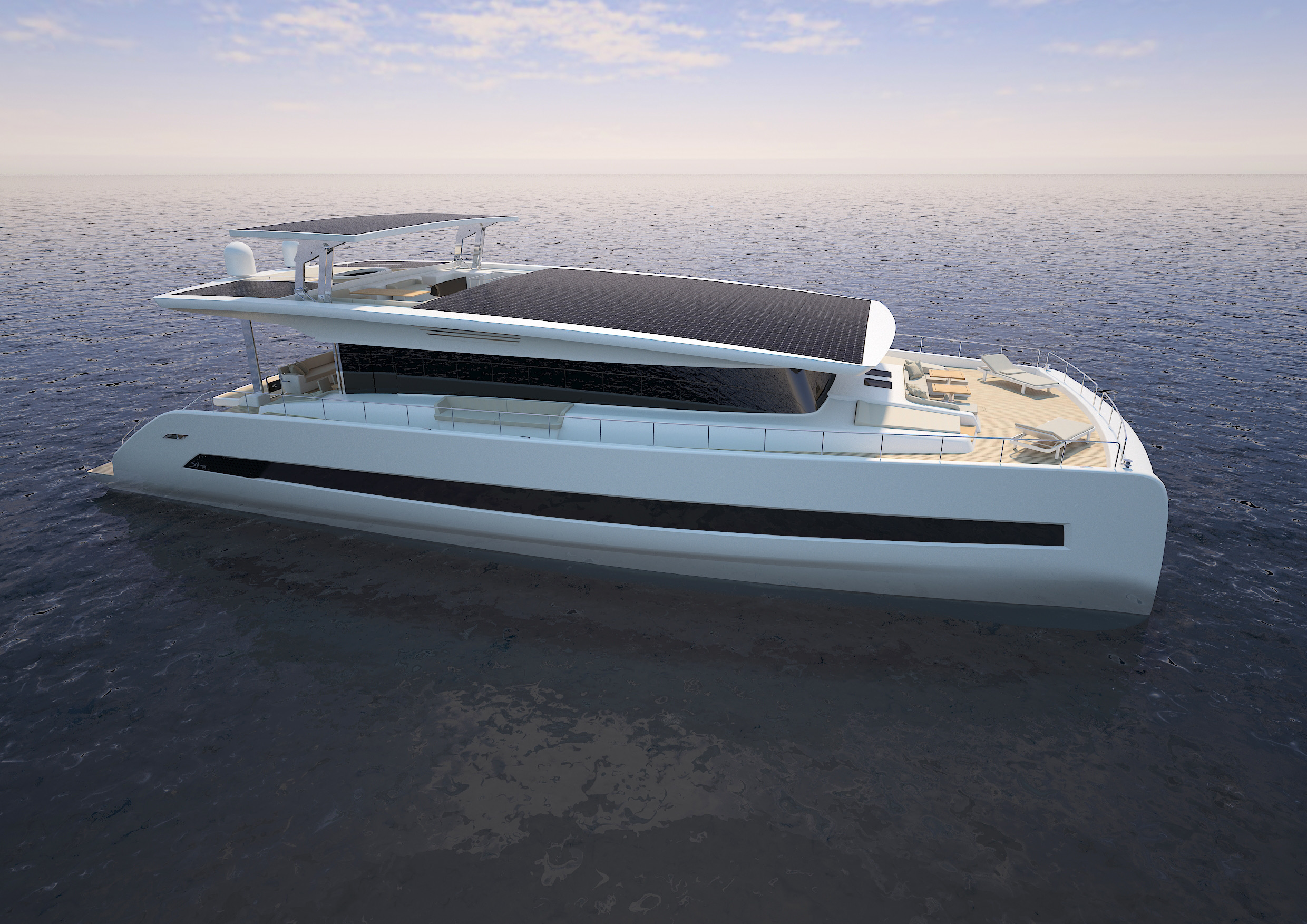 The light-weight Lithium-Batteries provide ample energy for the propulsion as well as for all household appliances – 230 V, day and night - 24/7 - for television, air-conditioning, ice-machine, watermaker, laptop and much more.....
No need to search for a marina to charge the batteries, to get ice, to refuel or to fill your watertanks. Energy, always available, like at home. Production of up to 3.000 liters of drinking water a day grants you a kind of comfort you would not have considered possible up to now with solar power sources.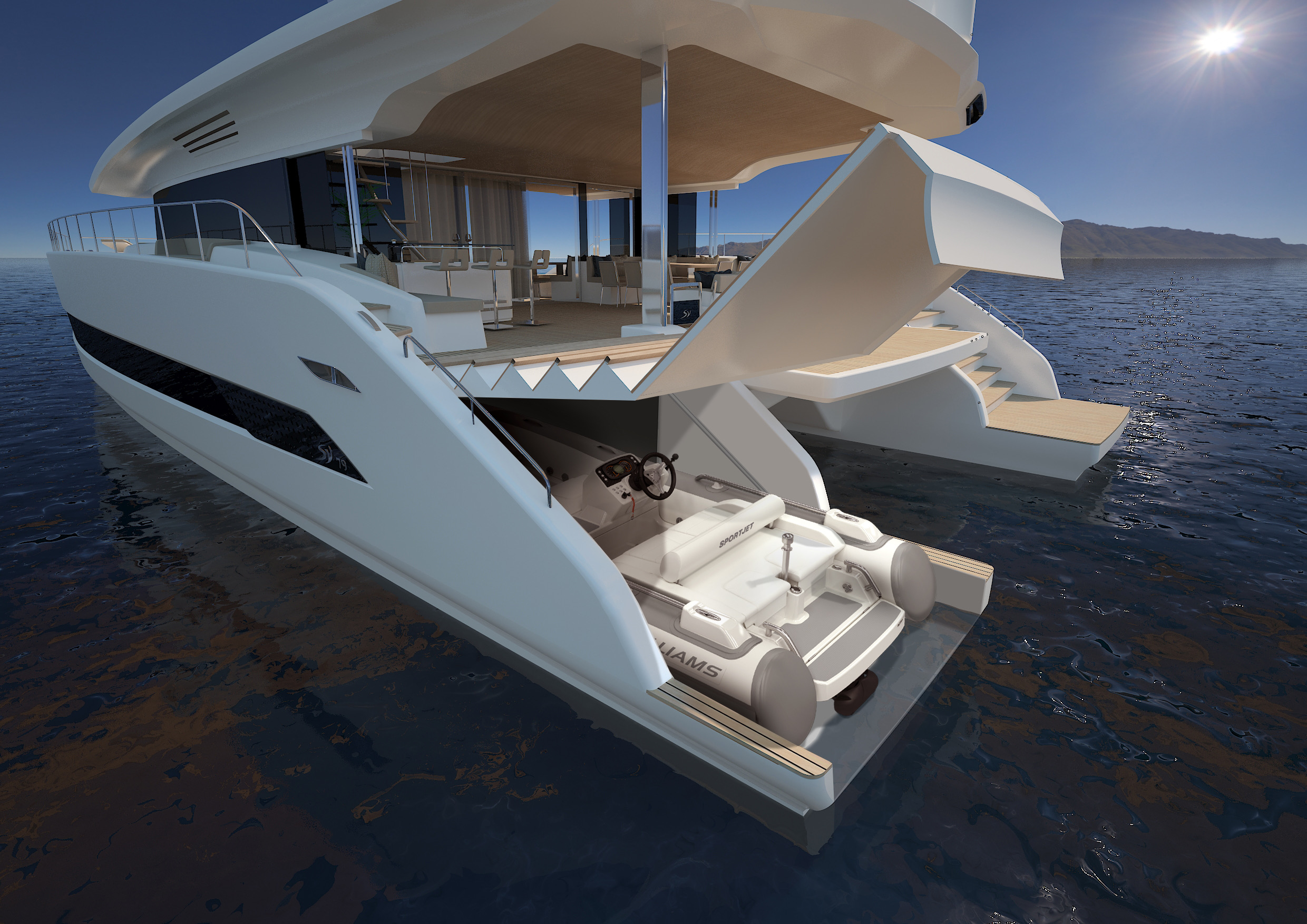 The Silent 80 has been designed inside and out by Marco Casali of Too Design. Naval architecture, meanwhile, has been undertaken by MICAD. The concept was created by Silent Yachts chief executive Michael Köhler.
The solar panels are integrated in the roof and the batteries and electric-motors are inside the boat in a dry place. All components are virtually free of maintenance. So the running-costs are much lower than on a comparable conventionally powered catamaran. Solar panels have a guaranteed life-span of more than 25 years. After that time it will be quite cheap to replace them according to the yard. The electric motors are completely free of maintenance. Due to their sensationally low weight, the streamlined shape, Silent-Yachts have less wave drag than other sailing- or motor-yachts.
The Silent Yacht is powered by electric motors and has a cruising-speed of 6-8 knots, as maximum reaches 10 knots. With diesel-engines a "Silent-Power" has a cruising-speed of 15-20 knots and a maximum speed of more than 25 knots, so it depends on chosen engine configuration. Also at the "Sky Sails" version the yacht would be completed by a towing kite with full automatic control. The kite flies in altitudes of between 100 and 150m where the winds are much stronger, so the kite generates up to 25 times more power per square meter.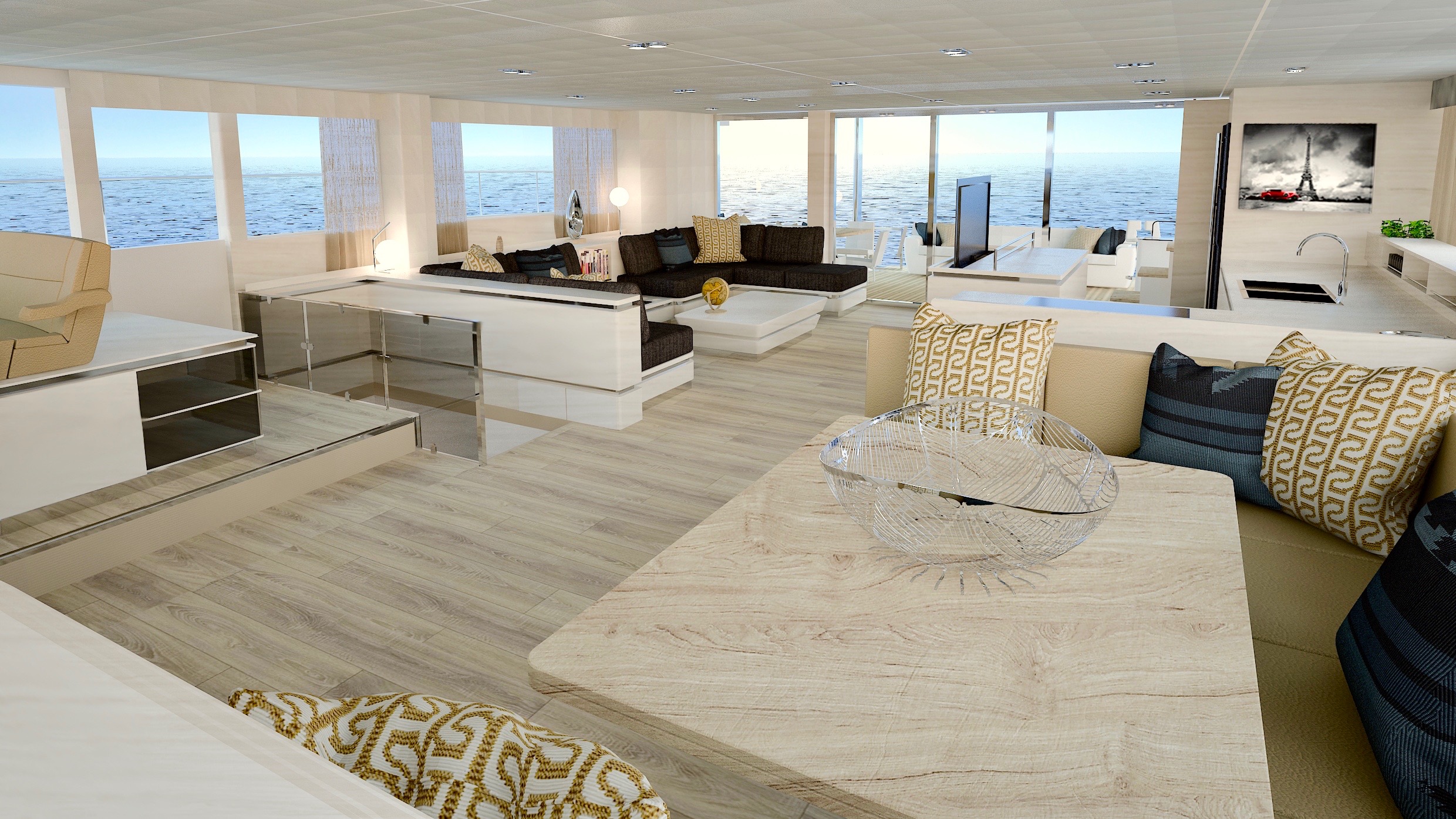 Designer Marco Casali tried to achieve an interesting Italian design, sophisticated and refined while imagined the interior and exterior of yacht. Social areas are equipped with a lounge and bar. The forward area is fitted with a sofa and sunpads. He added: "Inside the Silent 80 is designed to provide maximum comfort to owner and guests who spend months on board in long happy voyages."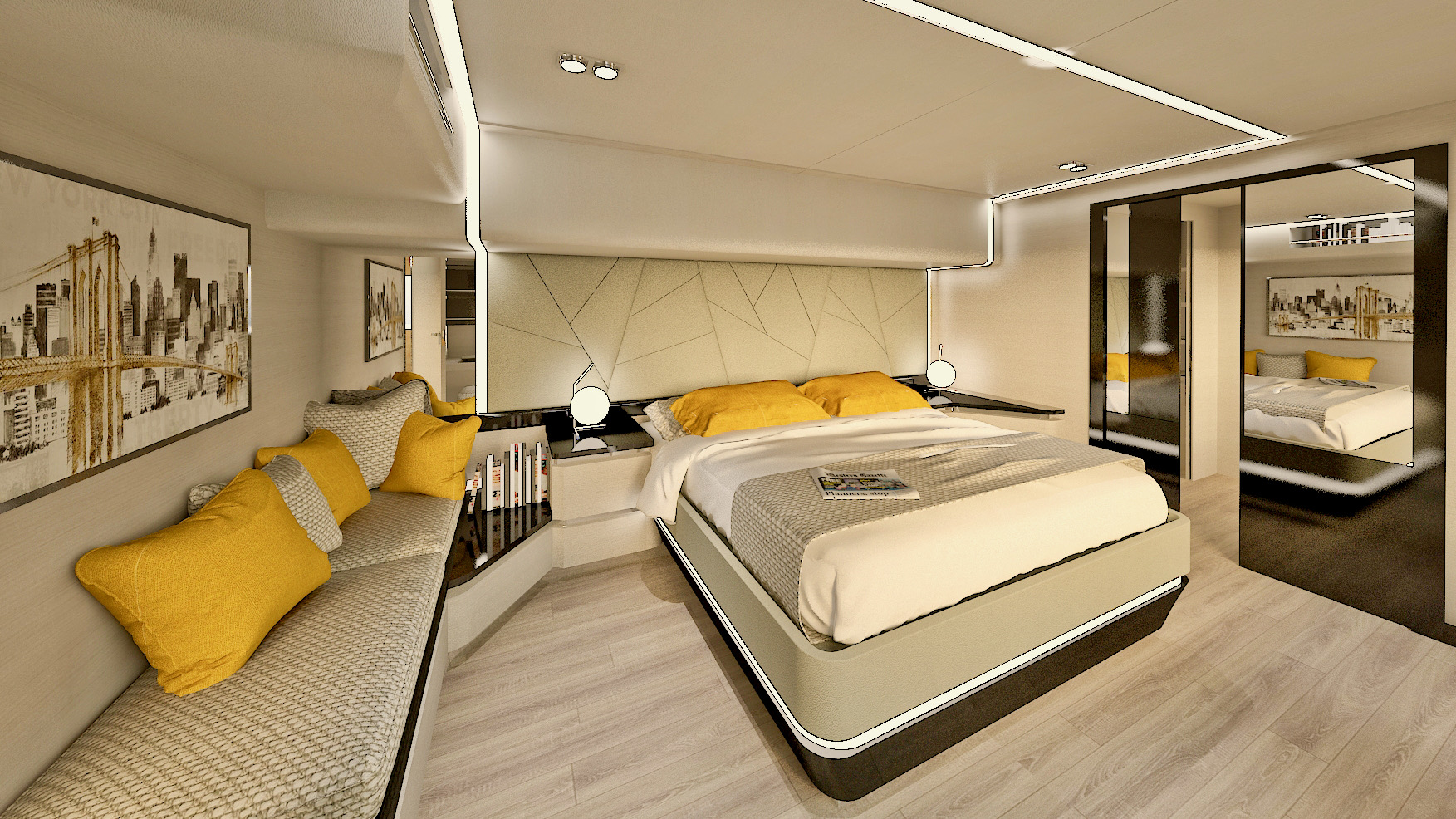 The 80 model is available in different versions and can accommodate up to10 guests in five cabins. These can either feature a double bed or two singles. The owner's front cabin features an en-suite and walk-in office with a desk, locker storage and large mirror.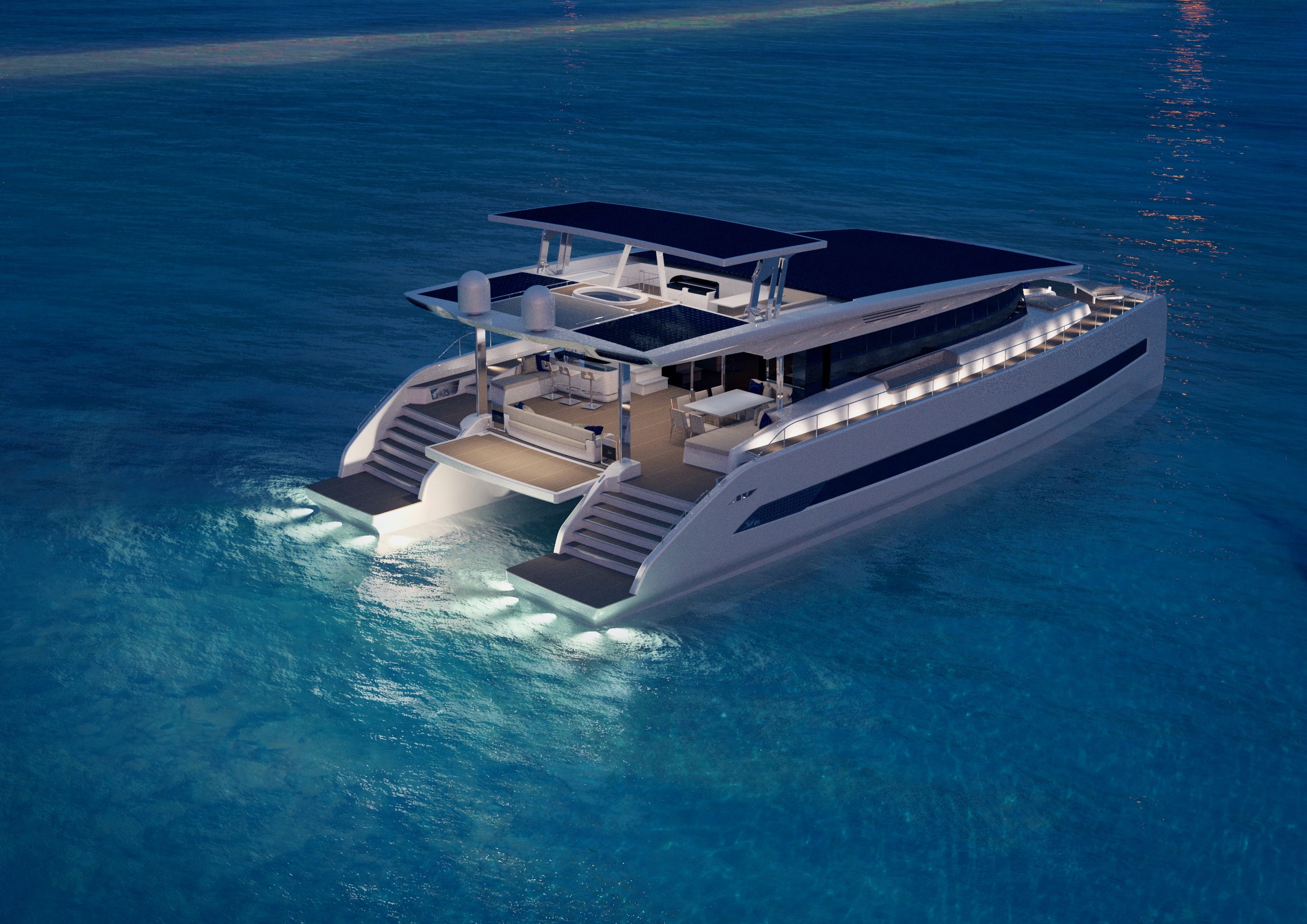 Without an engine room, the Silent 80 also has enough space for a 4.5 metre tender, and gyrocopter which is quite impressive for a yacht under 24 metres long.