Prince Khaled bin Sultan, son of the late Crown Prince Sultan bin Abdulaziz of Saudi Arabia, is best known in the yachting industry as the owner of the Golden Fleet which recently grew in size with the launch of the
123-meter Golden Odyssey.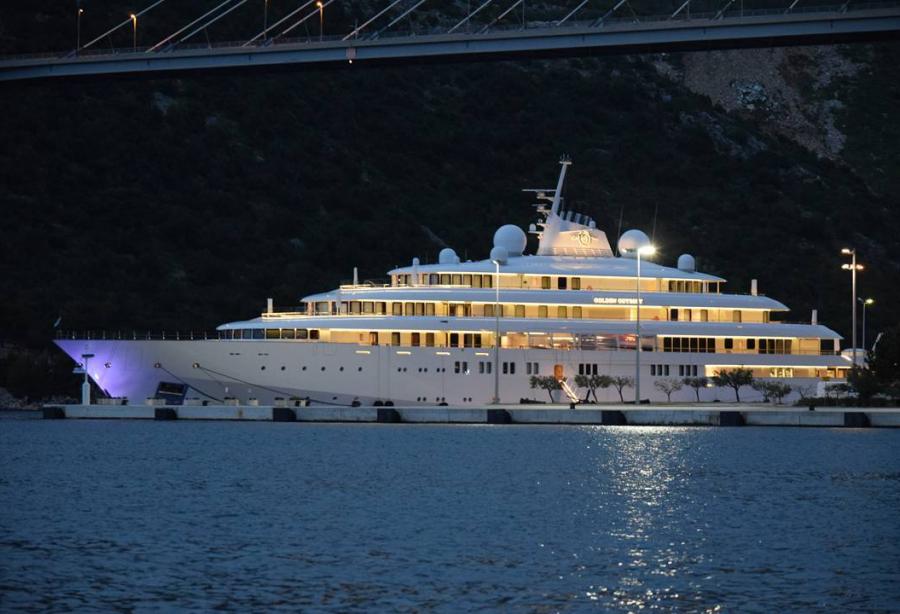 The fleet's smallest yacht is the 30-meter Golden Osprey. Built by Knight & Carver in 1993, the sportfishing yacht can reach a maximum speed of 30 knots and cruise for up to 800nm at 16 knots, powered by twin MTU engines. The yacht was listed for sale in 2013 asking $2,950,000, its price was then reduced to $2,450,000 in 2014. The yacht is now off the market without any sale having been recorded by the media.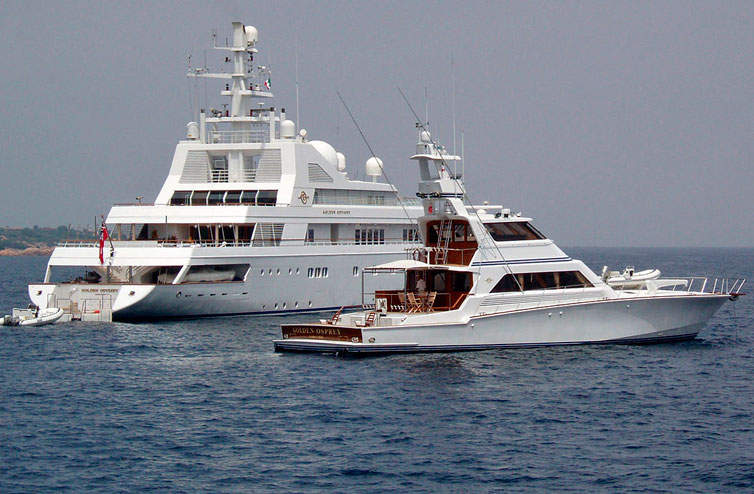 Golden Shadow, delivered in 1995 by Campbell Shipyards, is said to act as a support vessel for the fleet. Capable of carrying several tenders and up to 16 guests, the explorer has a range of over 6,500 nautical miles and can reach a maximum speed of 16.5 knots. Designed by Francis Design, the yacht was the
first support yacht
in the industry. In addition to her other toys, she carries a seaplane called the Golden Eye.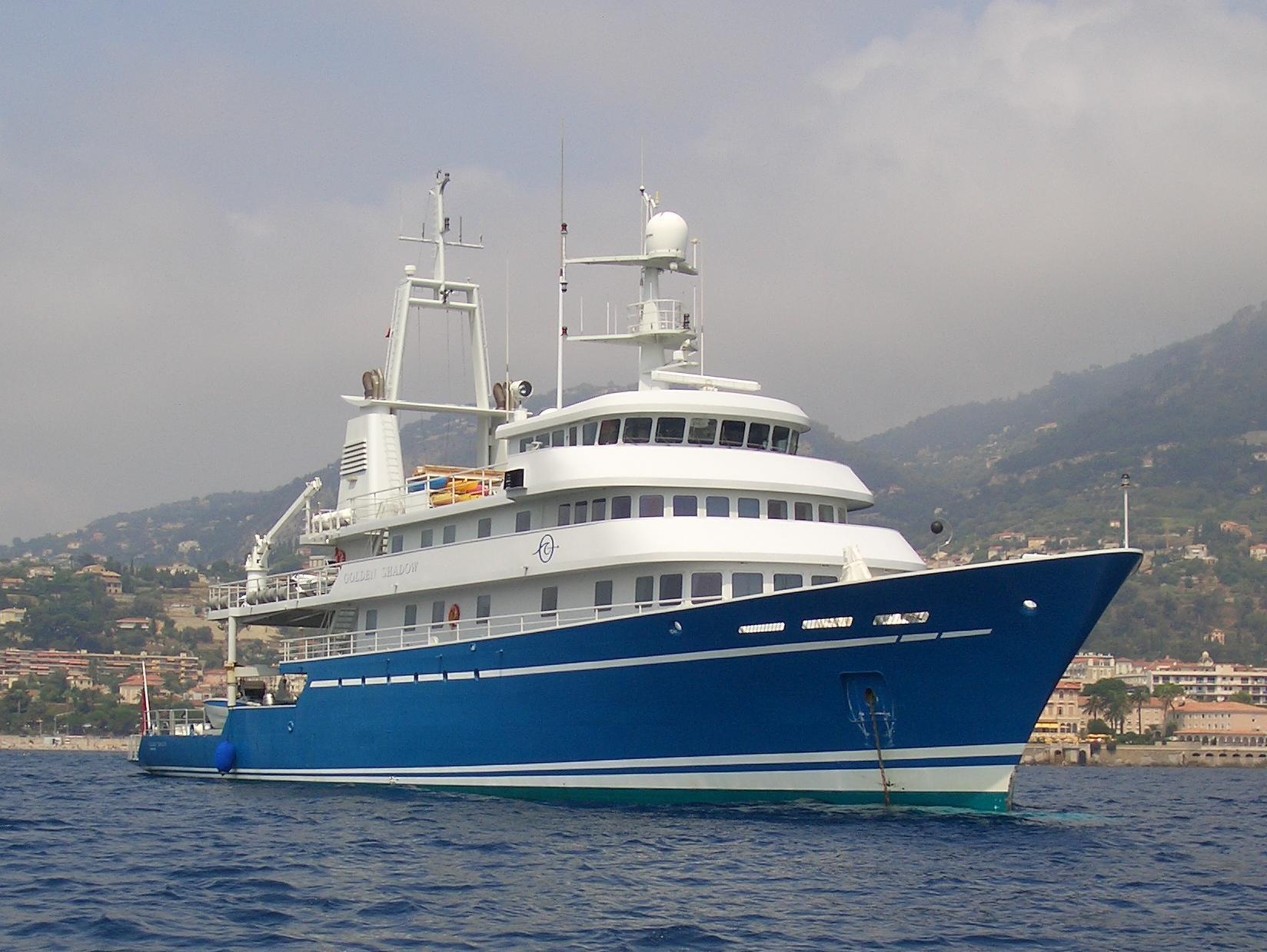 The fleet's previous flagship was the Golden Odyssey, an 80-meter superyacht built by
Blohm + Voss
in 1990. Boasting 11 guest cabins, she carries a crew of 29 and is powered by twin Deutz engines giving the yacht a maximum speed of 18 knots. With an exterior by Platou Architects and an interior by Albert Pinto, Golden Odyssey has a gross tonnage of 1864GT. Amongst her key amenities is a large spa pool with a see-through glass that leads to an aquarium. With the delivery of the fleet's newest flagship, Golden Odyssey was renamed to
Golden Odyssey II
and listed for sale, asking €39,950,000.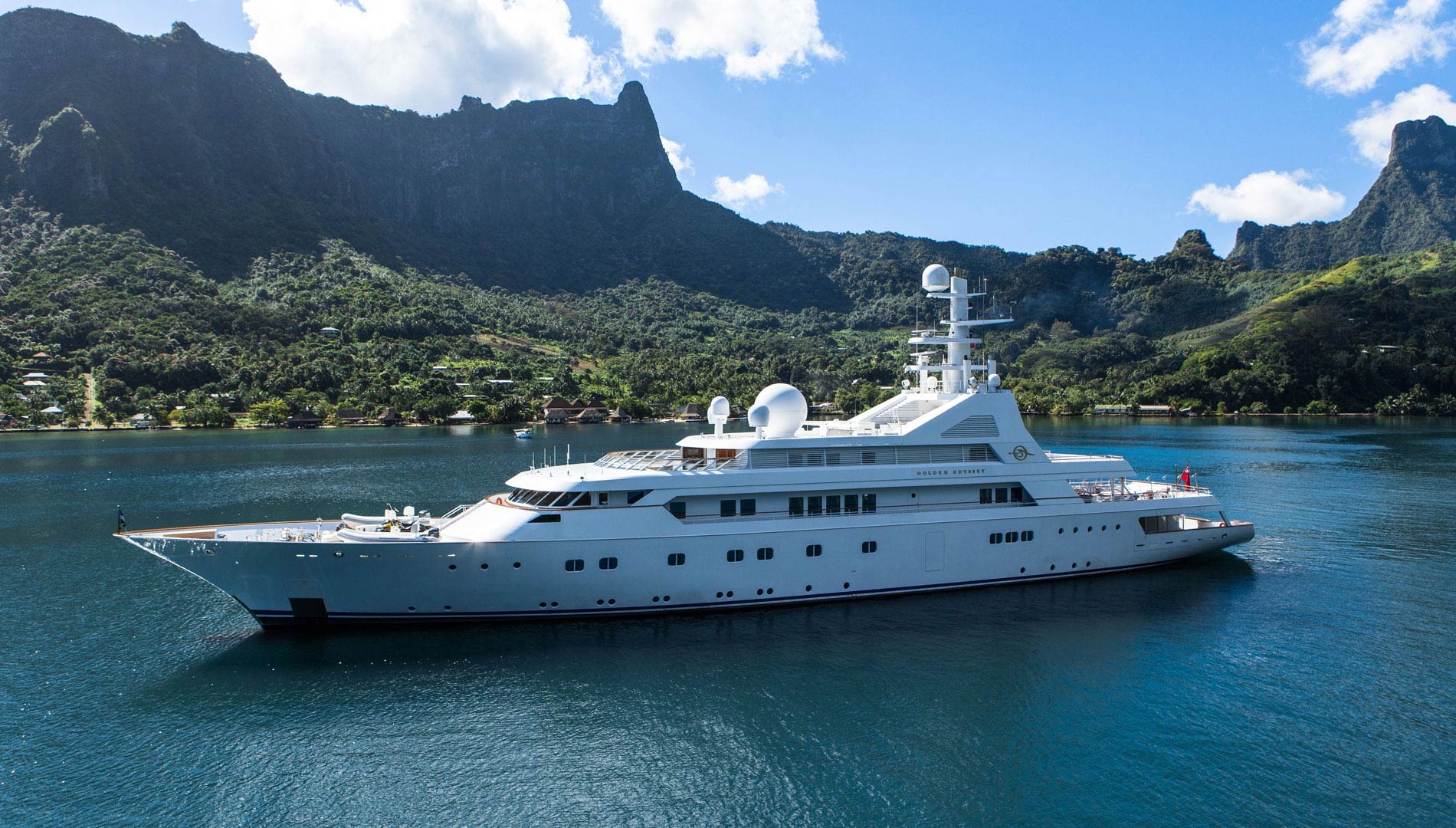 The Golden Fleet's newest mothership, 123-meter Golden Odyssey, was first known as Project Tatiana. Although there has been speculation that the yacht was first commissioned by Russian clients before being sold in-build, none of these rumors were ever confirmed. Launched in March 2015, the superyacht became known as Golden Odyssey in the end of July 2015.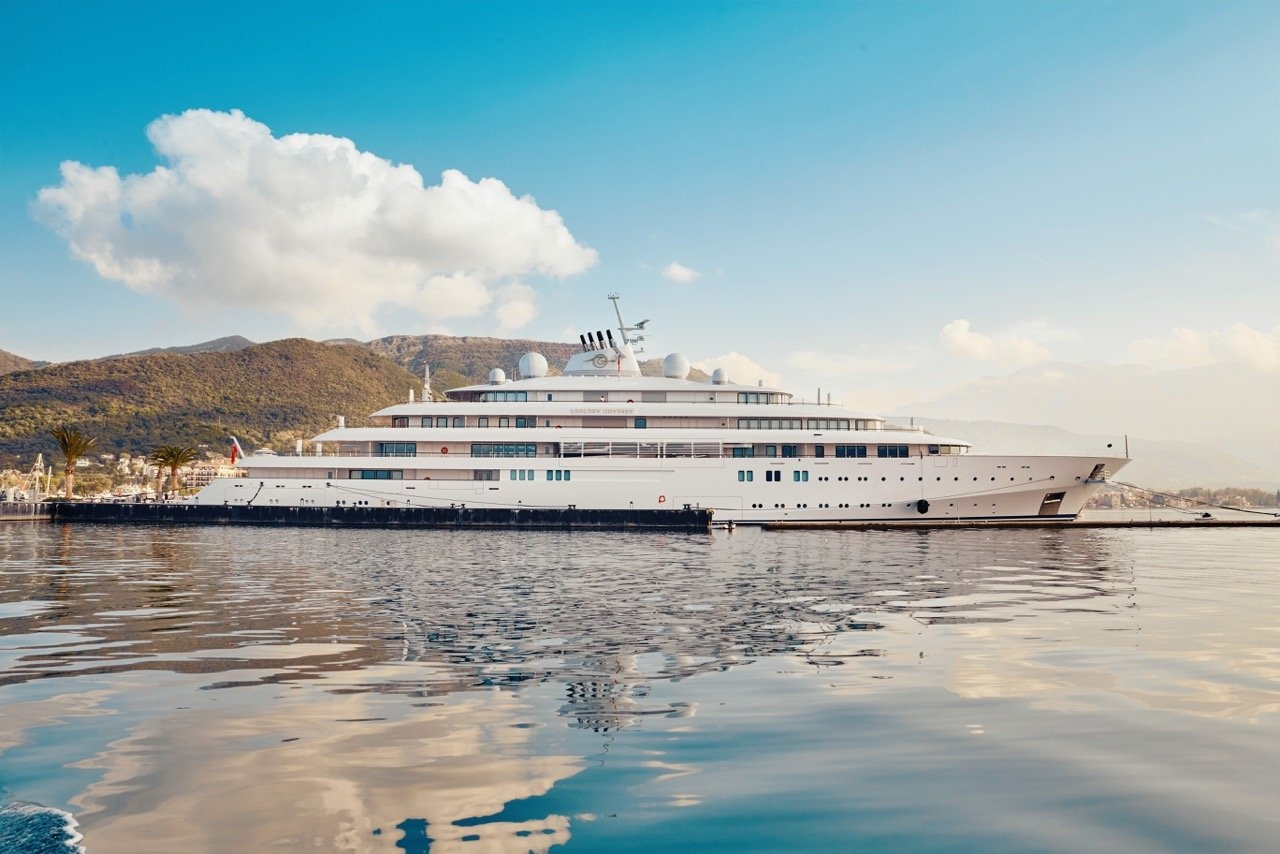 The Golden Fleet, which set up its home base in Porto Montenegro in 2012 through a 30-year lease, is however known not only for its size but also for its contribution to the conservation of the oceans through her owner's Khaled bin Sultan Living Oceans Foundation. As such, the fleet has travelled worldwide with scientists onboard to learn more about the world's oceans and their wildlife. In recognition of his contributions through the foundation, Prince Khaled bin Sultan was awarded the Perseus Award in 2012.