55m Quinta Essentia
was recently listed for sale asking €37,500,000. Launched in 2016 by
Admiral
, she became the largest yacht ever built by the Italian shipyard but not the first flagship built for her Russian owner.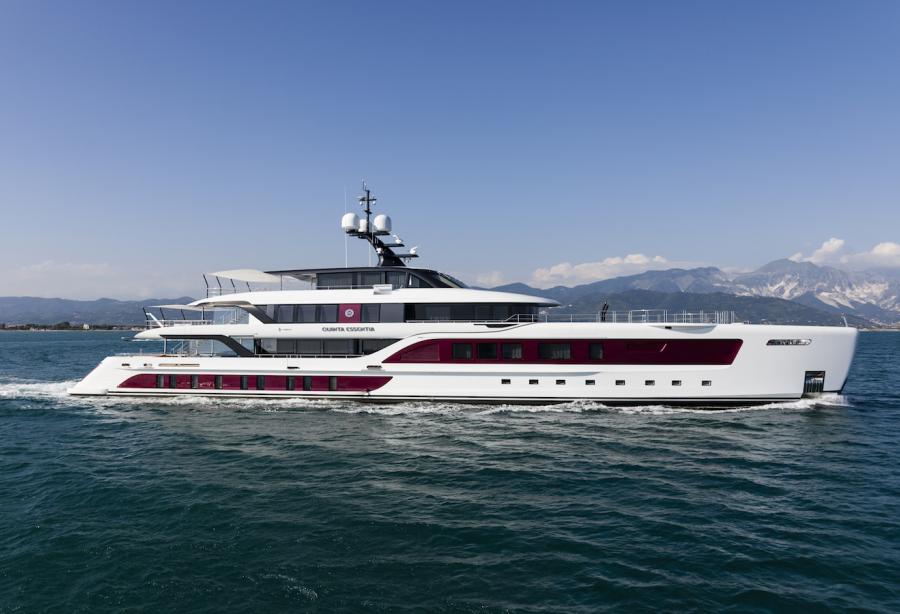 In December 2008,
Heesen
delivered the second hull in its 4700 semi-displacement series,
Celestial Hope
to Russian businessman, Valentin Zavadnikov. Designed by Omega Architects, the 47-meter aluminium yacht could reach a maximum speed of 24 knots.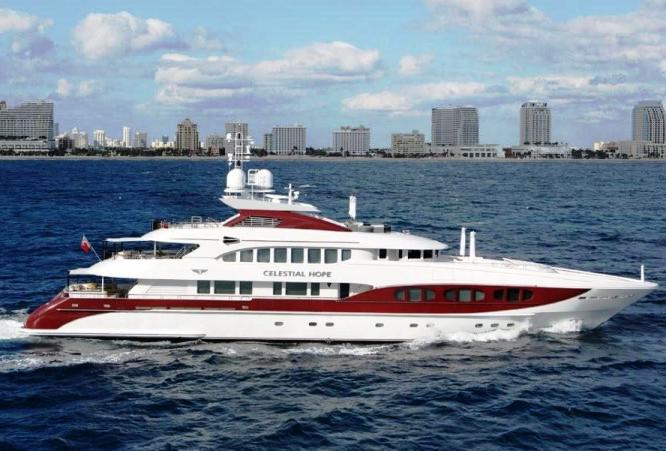 In 2007, even before she was launched, Zavadnikov
started thinking
about a larger yacht. This became the Quinta Essentia, delivered by Heesen in 2011. The 55-meter superyacht was the Dutch shipyard's flagship at launch. With an exterior by Dobroserdov design, Quinta Essentia has a distinctive 'metallic red merlot' color.
Shortly after launch, she was listed for sale at an asking price of €75,000,000 through Nakhimov Yachts. In 2013, after a series of price reductions, the yacht was eventually sold by Gaspard Yachts at an asking price of €34,500,000 and renamed to
Quite Essential
. The yacht is now available for charter from €265,000 per week.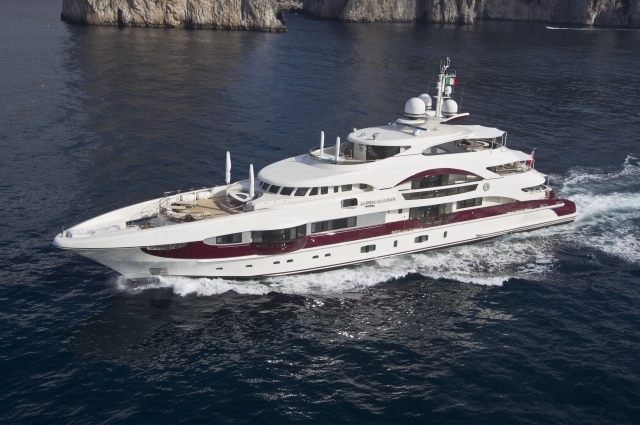 The order for the new, hybrid 55m Quinta Essentia was placed in 2013 at Admiral and construction began in April 2014. Whilst still in-build, the yacht was listed for sale by
Worth Avenue Yachts
in 2015 at an asking price of €37,800,000. She was then listed by Nakhimov Yachts in February 2016, who were joined as central agents by IYC in May 2016 at a new asking price of €37,500,000.
Capable of accommodating 12 guests in 6 cabins for ultimate charter appeal, the four guest cabins can be merged into two VIP cabins, each with a living room and two bathrooms, for a more private use. Quinta Essentia's interesting layout also holds two master cabins, one on the main deck and one on the upper deck.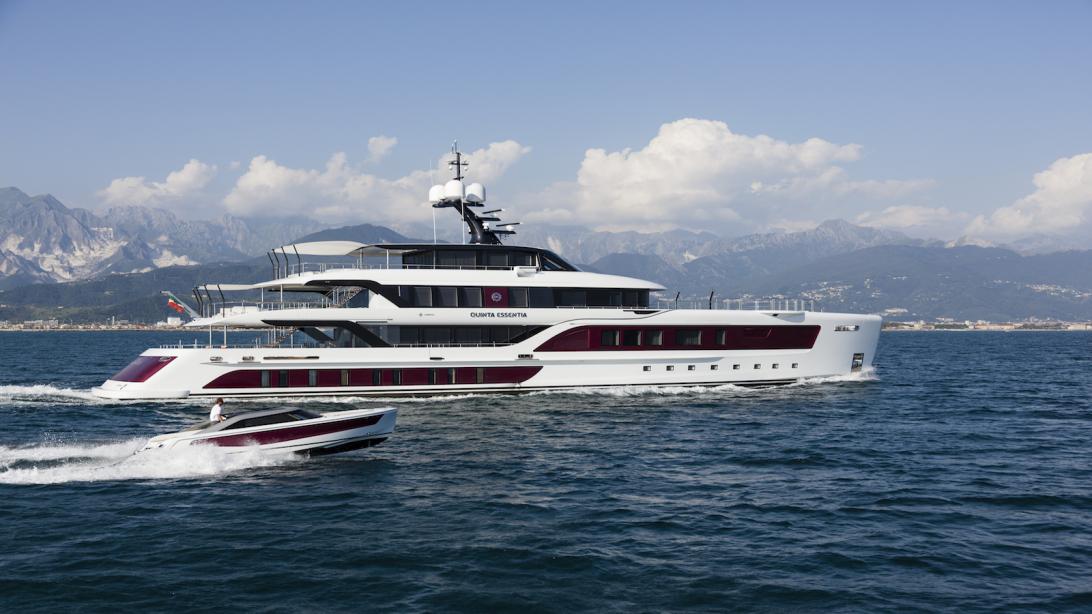 Amongst the yacht's key features are a large pool located aft of the main deck, a a gym, a 45 square-meter beach club and a spa area with sauna, steam room, massage room and a balcony located on the lower deck. One can also find a helipad on the yacht's bow.
From a technical standpoint, Quinta Essentia is powered by a combination of electric motors and diesel MAN engines. This allows for a maximum speed of 16.5 knots along with quiet night cruising and a 15% fuel efficiency gain. Other technical innovations onboard include the use of the latest insulation technologies for minimum noise and a system that heats the pool's water with exhaust from the air conditioning units.
Valentin Zavadnikov is also a key investor in
Dynamiq Yachts
, a new brand introduced last year by Serguei Dobroserdov, owner of Nakhimov Yachts. In addition, Zavadnikov participates in high-level sailing competitions with his Synergy Russia Sailing Team. In 2012, he was made an ambassador of La Belle Classe Superyachts to Russia by the Yacht Club of Monaco.