At the La Spezia shipyard,
Sanlorenzo
is starting construction on the first unit of the superyacht 57Steel, which aims to be one of the new stars of the Sanlorenzo range; she will be equipped with a hybrid diesel/electric engine system.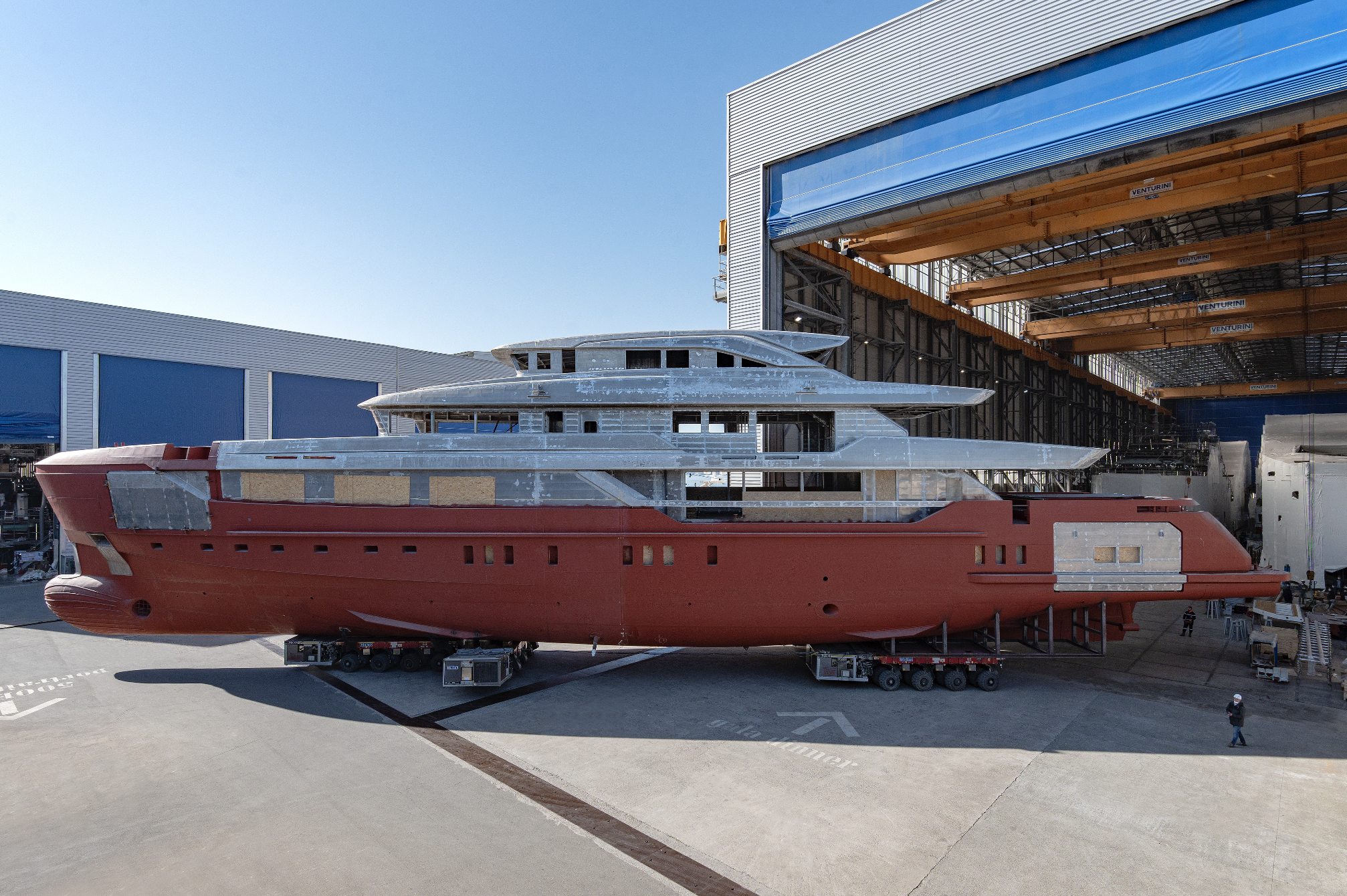 A sophisticated superyacht with an extreme cleanliness of form (something all Sanlorenzo ranges have), she is distinguished by a straight bow, providing an image of importance and decisiveness. The new 57Steel is an ambitious project, the result of intense typological experimentation carried out by the shipyard together with Studio Zuccon International Project, which has led to the creation of a 56.70-meter-long yacht with five decks and a tonnage of 1000 GT.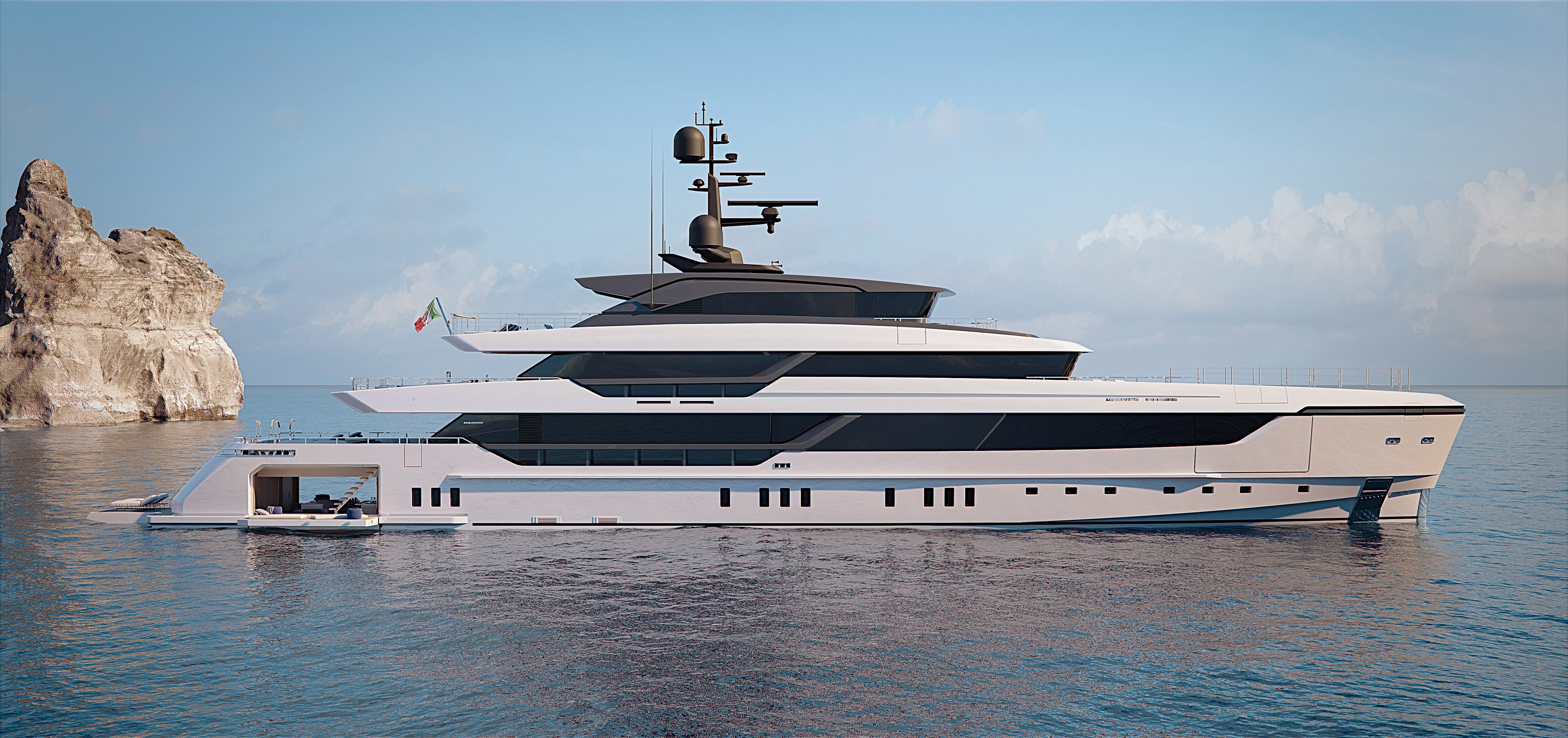 The volumes doubled compared to the
52Steel
, which have made it possible to offer indoor and outdoor spaces that are decidedly out of the ordinary for a model of this size and with unprecedented functional content.
The innovative layout alters the traditional balance on board: the wheelhouse area, normally forward of the upper deck, has been relocated to an additional deck – a real bridge deck, as on larger yachts – thus making it possible to use the upper deck from a different perspective.
This is where the owner's cabin is located, a 54-square-metre space overlooking the very large owner's deck, a private deck from which to enjoy an exclusive view over the infinite sea.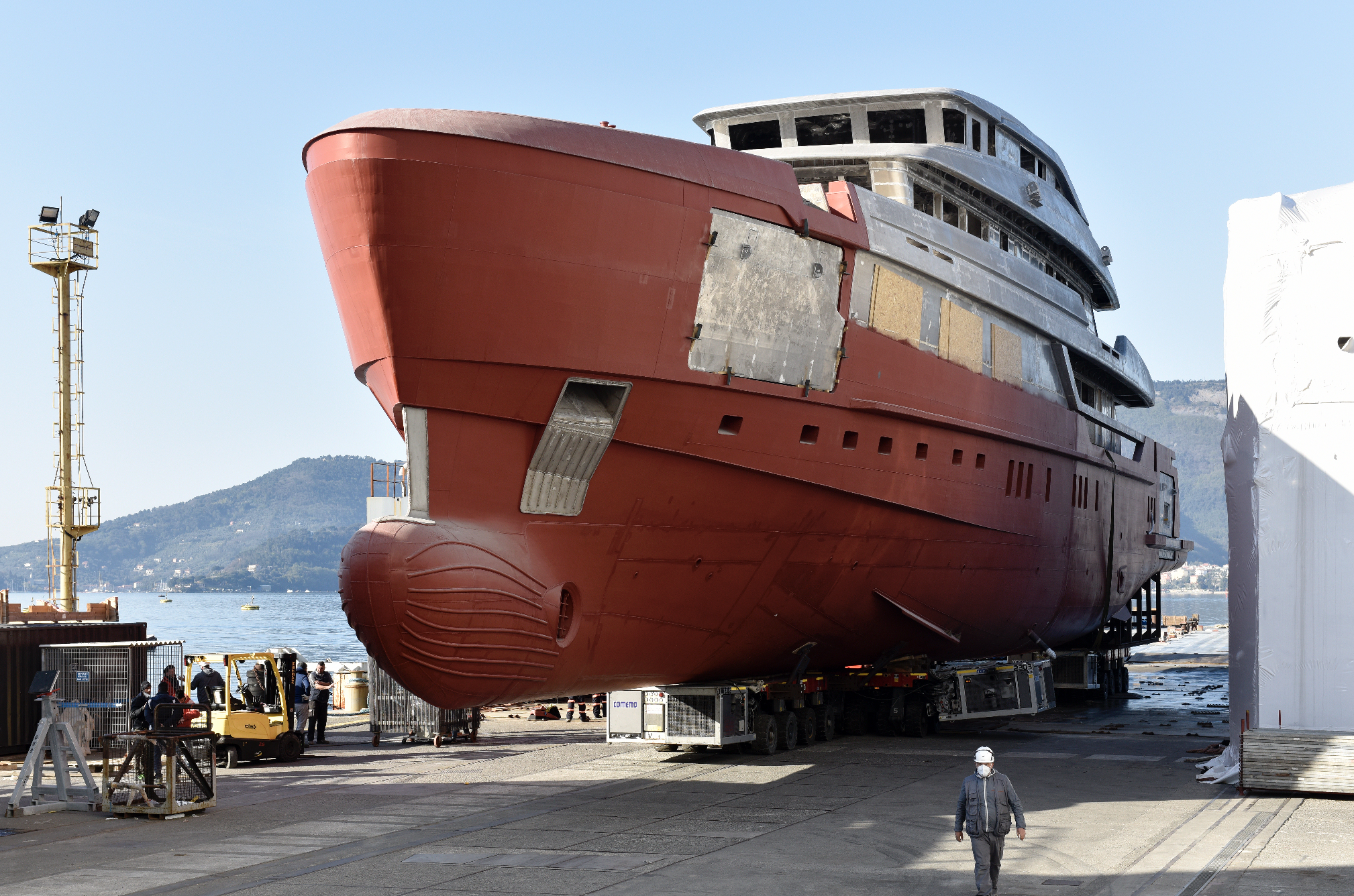 The new layout has also made it possible to create a spacious full-beam VIP cabin forward of the main deck that can be used as a second owner's cabin.
"The versatility of use that distinguishes the spaces on board is a key element of the 57Steel, which makes it possible to satisfy the many requests of a diverse and multicultural market like that of superyachts," says Bernardo Zuccon. "A model in which there is no ostentation of the brand and whose external lines are defined and extremely fluid, transparent and clear, in which the language of the shipyard shines through. We can define the 57 Steel as a skilful balancing act between content and container."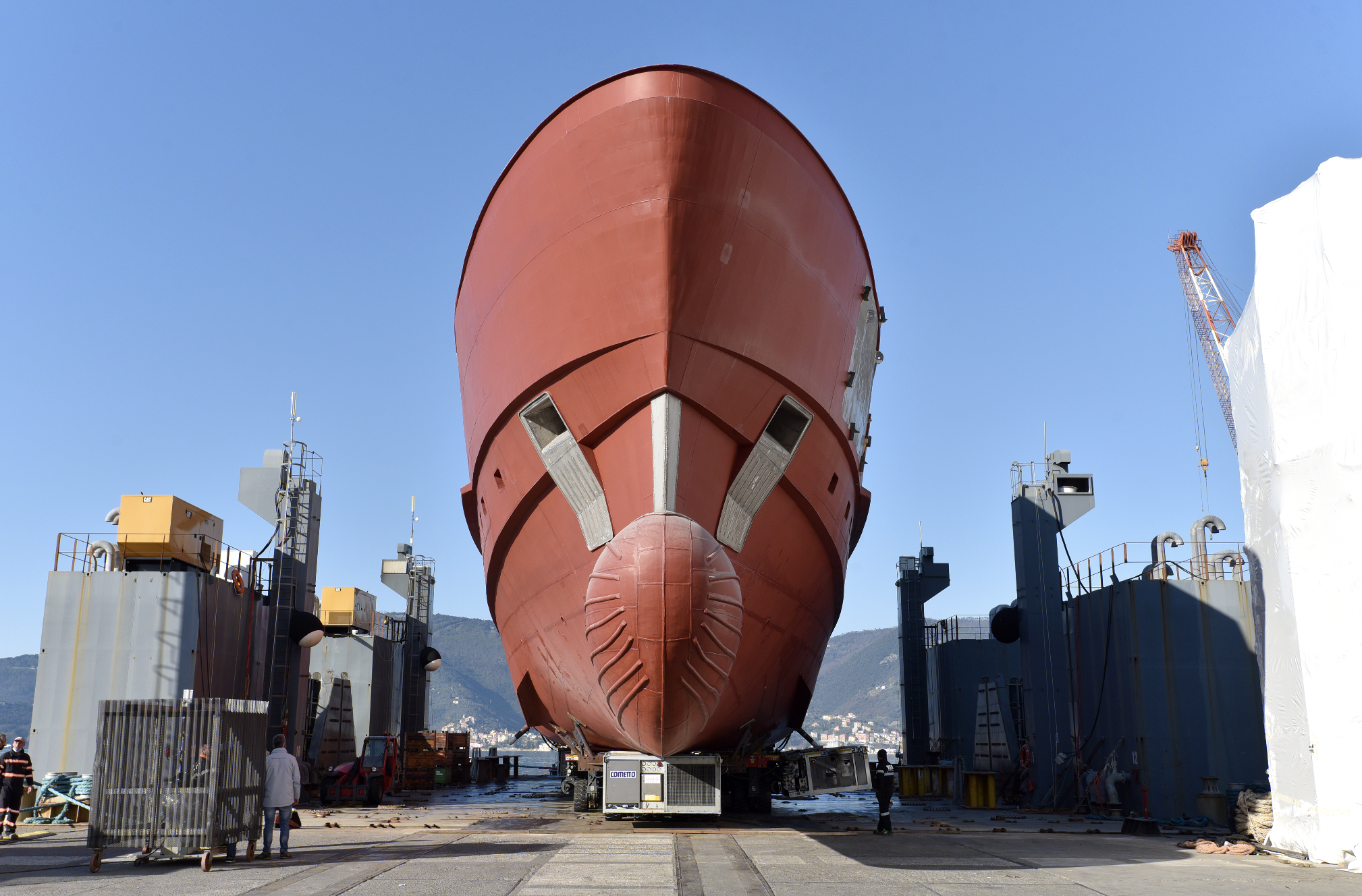 The swimming pool, with its transparent floor, allows the passage of light into the environment below; the beach area is 110 square meters.
The garage is placed at the bow and can accommodate tenders of up to 7.5 m and numerous toys.
Sanlorenzo
was founded in 1985 in Viareggio by yacht builder Gionvanni Jannetti. In 2005, Massimo Perrotti became the majority shareholder in the shipyard. Sanlorenzo builds yachts ranging from 28.60 to 62m in length.
Credits: Sanlorenzo