Sanlorenzo will be presenting the new
SX112
at the 2021 Palm Beach International Boat Show, which starts today, March 25th. The yacht will make its official debut on the American market, together with a selection of the latest innovations: the SX76, SD96 and SL96 Asymmetric.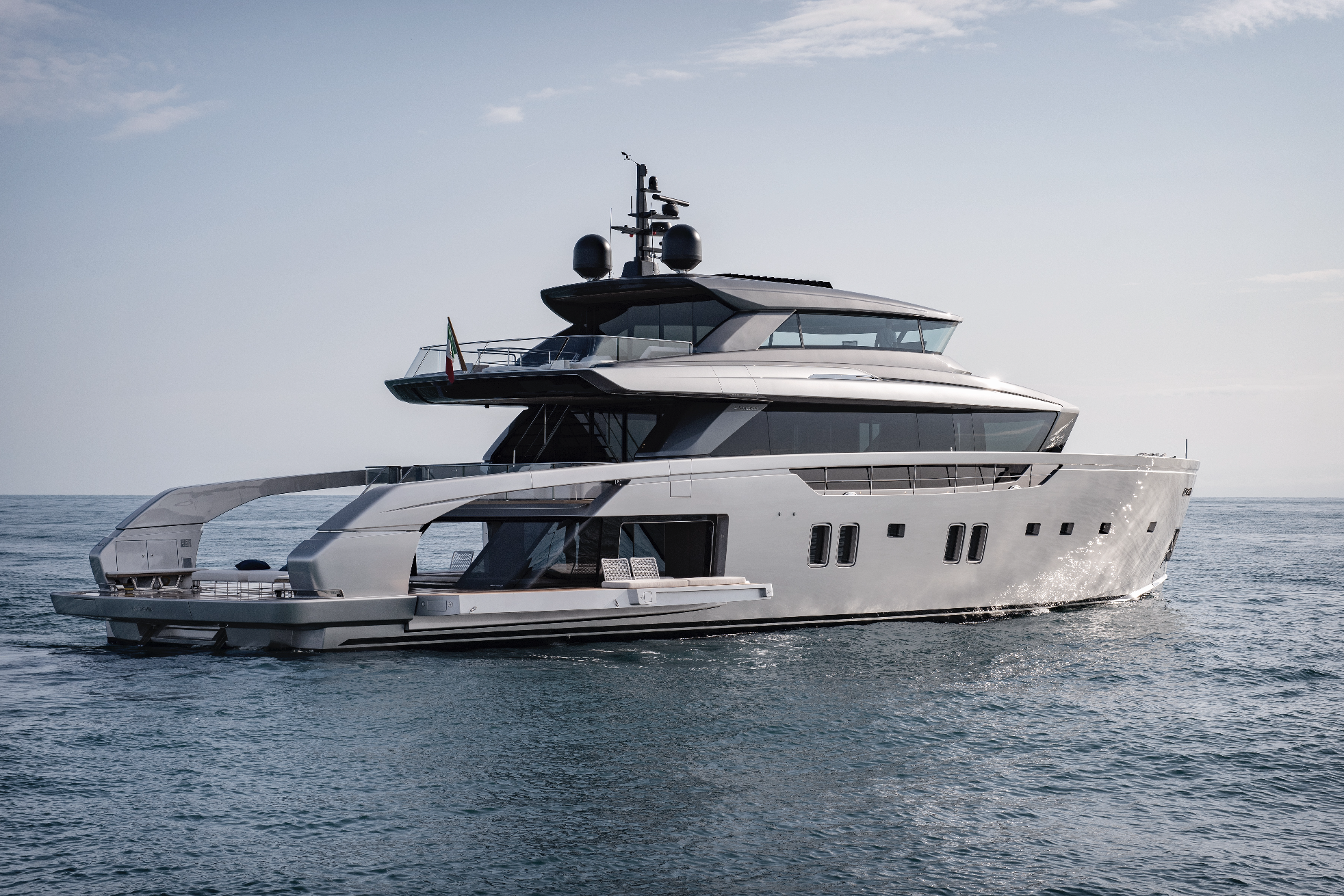 The
SX112
continues the story that began with the SX88 and then the SX76. The focal point of the project is the new stern area, which is undoubtedly the yacht's iconic space, a choice that gives the project new propositions and living perspectives, the brainchild of architect Luca Santella, who also came up with the concept for the innovative SX crossover line.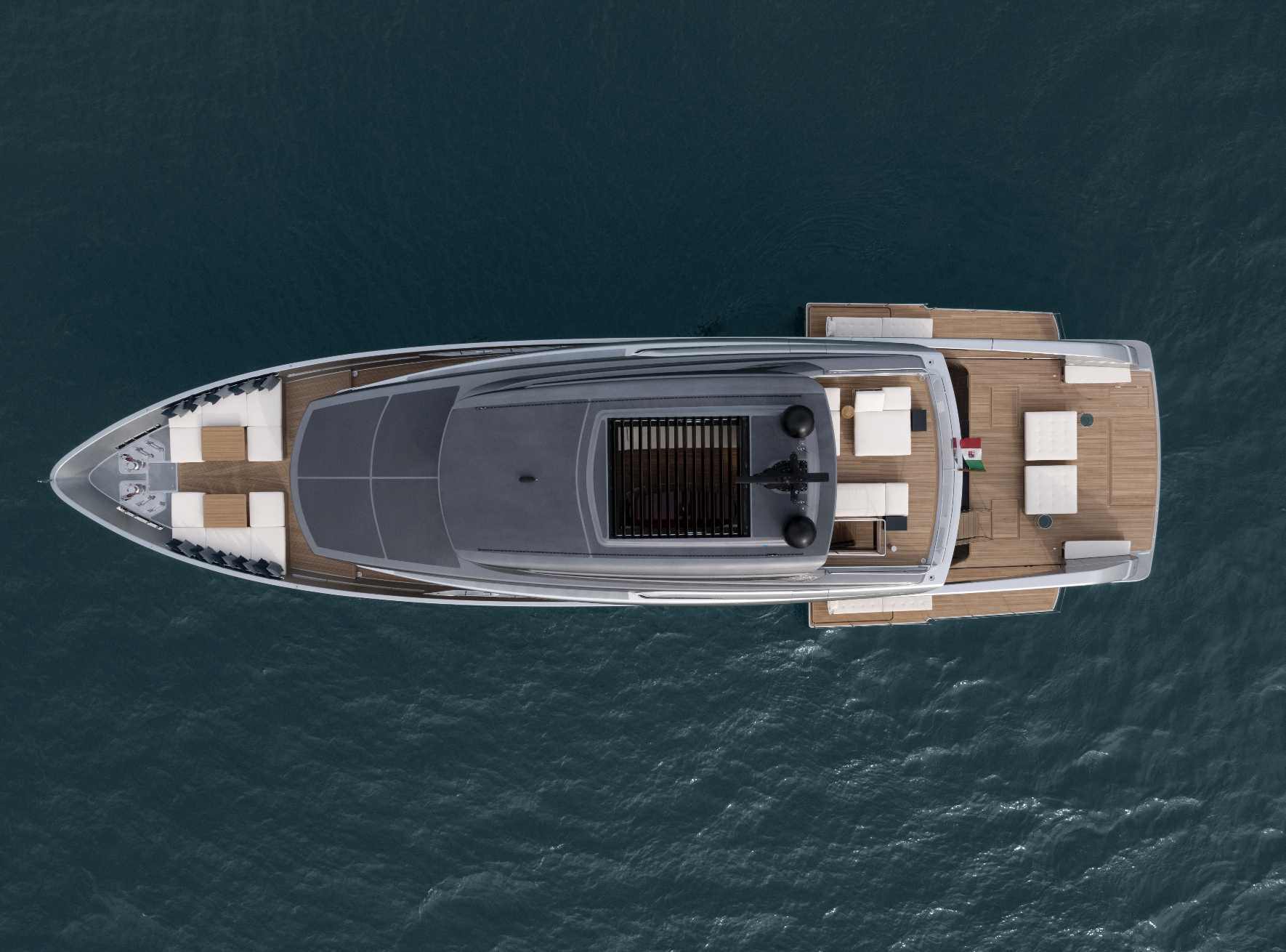 A conceptual refinement of the SX88 project, this new model offers a spacious beach area of about 90 square meters, which can be extended thanks to the fold-down terraces, consisting of an indoor space, with a gym directly connected to the outside through large sliding glass windows that allow the owners to enjoy these spaces in a new way, maximising the connection between indoor and outdoor.
She also features a large platform where toys can be hosted and which allows direct contact with the sea.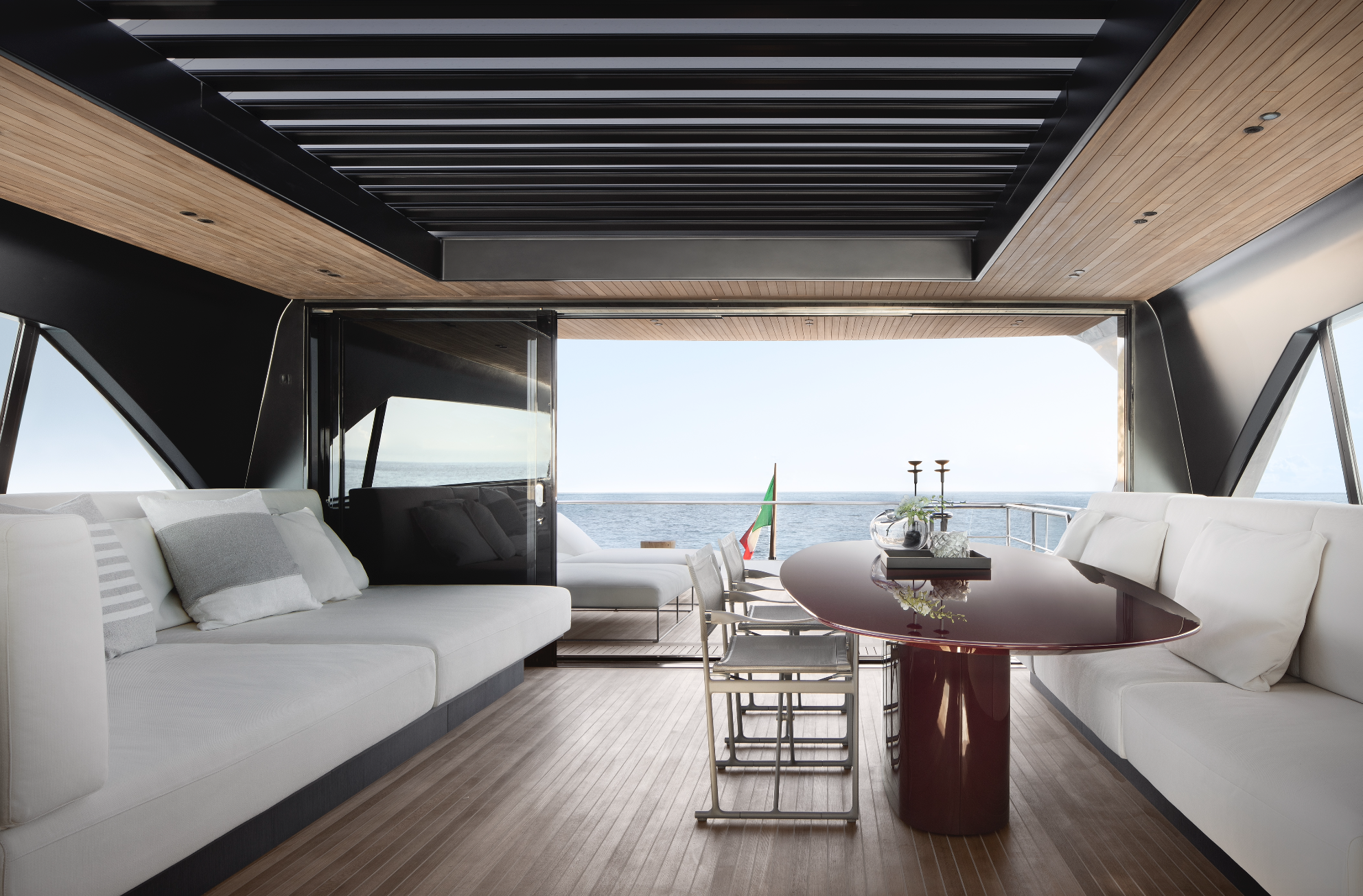 One totally new innovation on the SX112 is the position of the engine room, which, for the first time, has been located under the stern platform, making it possible to recover 40 square meters of space on board.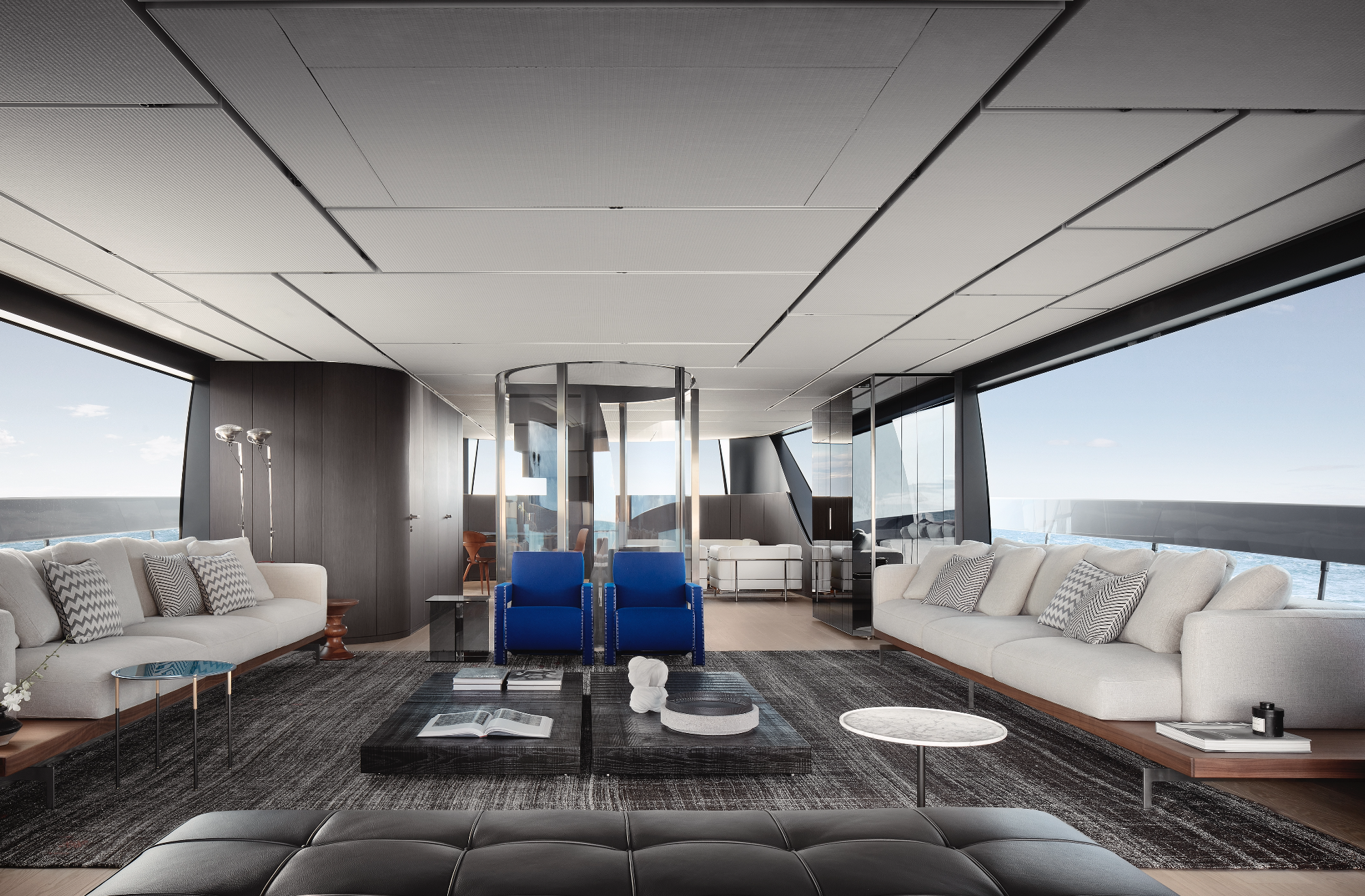 The design of the new crossover model was once again entrusted to the creativity of Bernardo Zuccon (Studio Zuccon International Project) for the exterior lines and Piero Lissoni for the interiors of the first unit.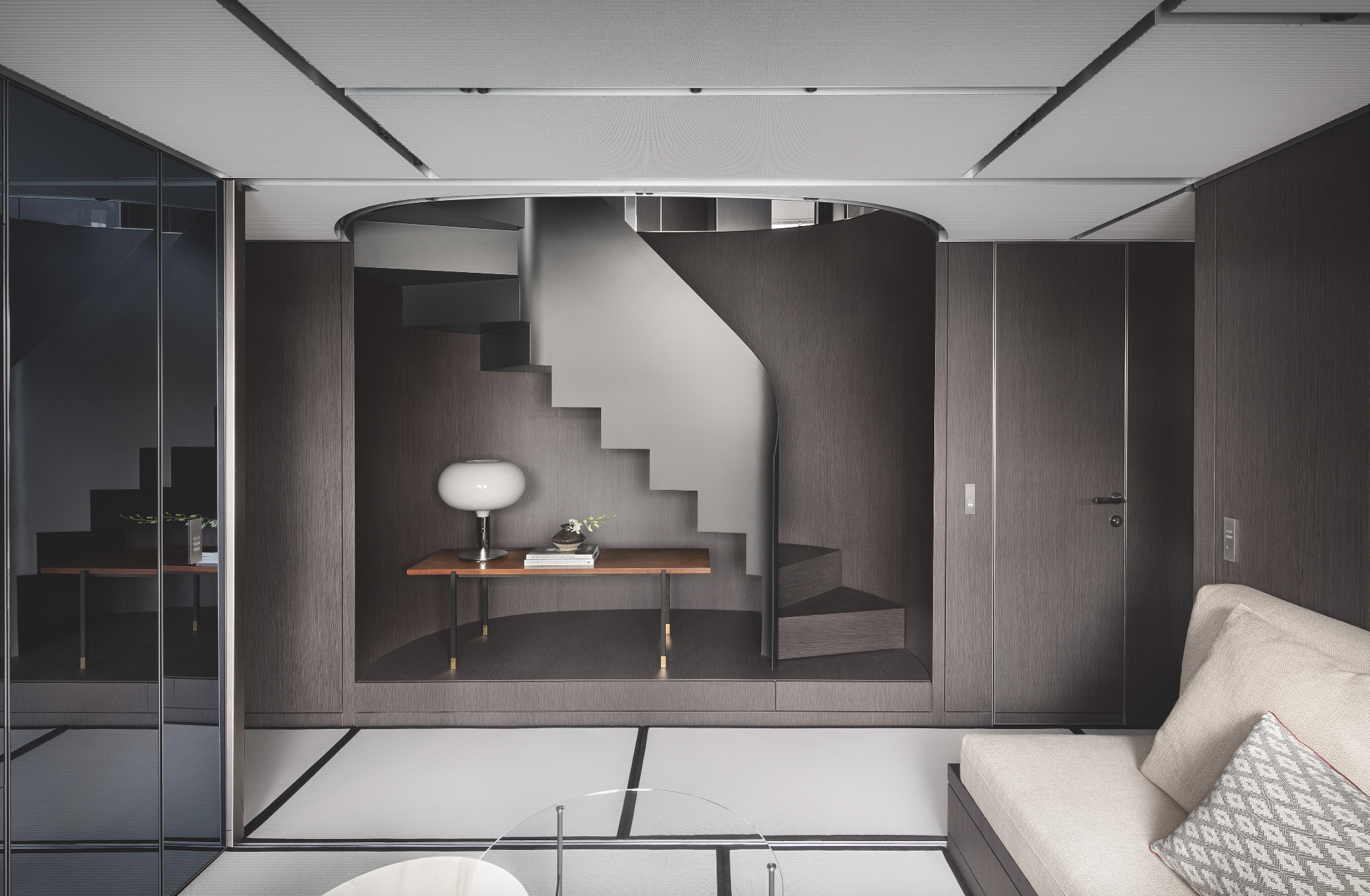 The main deck is designed as an open space that reinterprets the concept of areas inside the boat, developing into a single, continuous environment from stern to bow, with the living area adjacent to the bar area and followed by a dining area, seamless tieng inside and out (thanks also to the large windows that overlook the sea). This solution, which maximises the relationship with the open-air spaces, was introduced by Sanlorenzo for the first time on the SX88, thanks to the helm station located on the fly bridge, which keeps the area on deck free forward of the saloon, making it possible to create a single environment.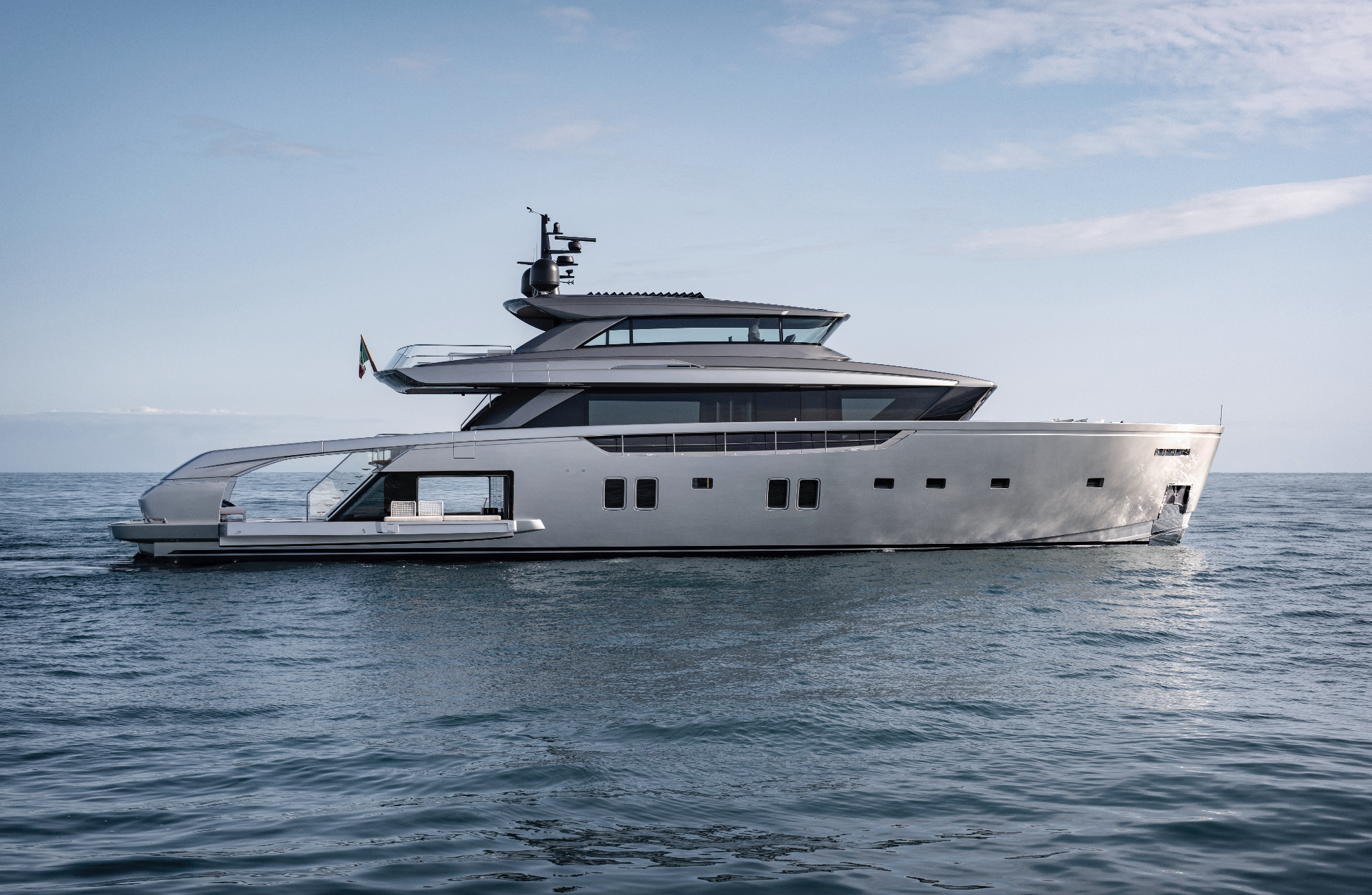 "The SX112 is another empirical model, like every new model we work on with Sanlorenzo. In this case we have brought an even more architectural attitude: it is a floating building. We have connected the spaces exactly as in a building through very technological openings that relate the inside to the outside and vice versa. In fact, we have built a villa that floats," said Piero Lissoni.
Sanlorenzo
was founded in 1985 in Viareggio by yacht builder Gionvanni Jannetti. In 2005, Massimo Perrotti became the majority shareholder in the shipyard. Sanlorenzo builds yachts ranging from 28.60m to 62m in length.
Credits: Sanlorenzo