Italian builder
Perini Navi
has announced the sale of the first 47-metre hybrid sailing yacht out of their E-volution line, where the 'E' stands for electric. With the yacht's construction already begun on spec, the delivery to her European owner is scheduled for summer 2021.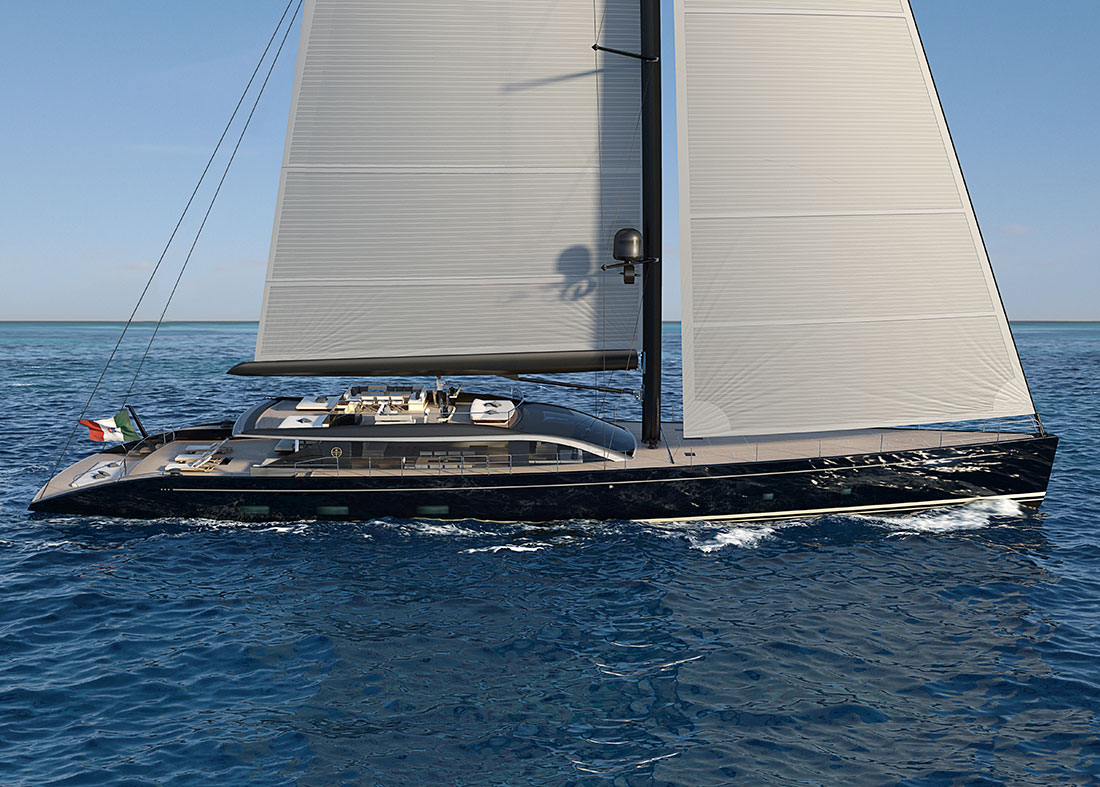 The hull of the 47-metre is currently in build at the yard in Tuzla, Istanbul, and will arrive into the Viareggio shipyard in spring 2020 for completion.
Edoardo Tabacchi, Perini Navi Vice Chairman & Majority Shareholder, comments:
The S/Y 47m E-volution is a project we believed in strongly from the very start. This is why we accepted the challenge of starting construction on spec and we are very happy that the market has proved us right.
Built from aluminium with a carbon-fibre boom and rigging, this sloop features naval by the Perini Navi in-house team and a 1,275 sqm sail surface.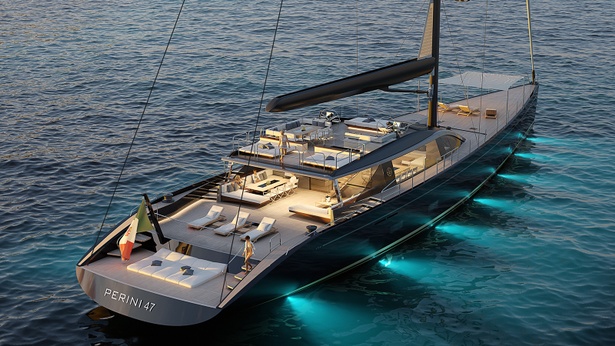 Perini Navi has evolved its classic keel design in this new version. It offers a shallow draft to allow the yacht venture closer to the coast. A sophisticated swing system also guarantees optimal safety in case of collision.
Perini Navi Style & Design Director Franco Romani penned the vessel's exterior lines. The yacht's interior design will be developed by Perini Navi in collaboration with Marco Costanzi Architects. Like the other vessels in the E-volution series, the S/Y 47m introduces a new concept of space, while extensive glazing draws exceptional light into the interiors.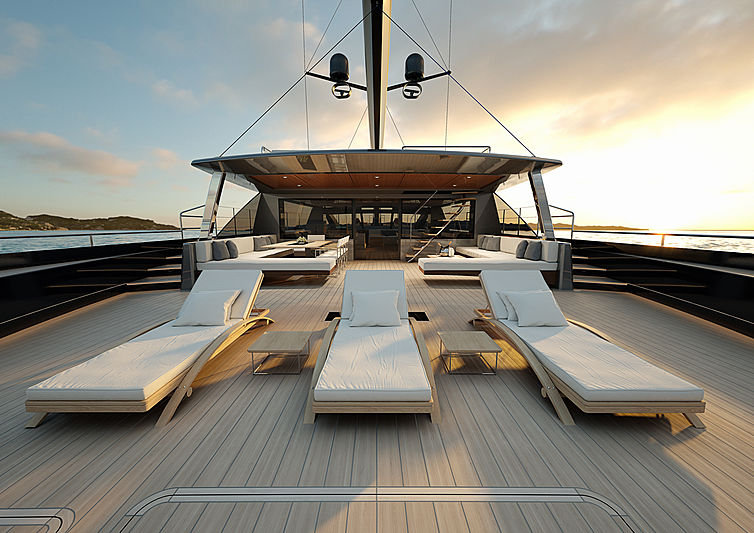 The transom has been innovated, too. It now opens to the sea through a large beach area with a sunbathing zone and a fold-down platform. The saloon on the main deck feels like an effortless extension of the cockpit and aft deck with which it creates an open-plan space of around 20 metres in length.
The S/Y 47m E-volution has three guest cabins in addition to the master suite aft and a versatile cabin which can convert to an office or a gym depending on the owner's needs. A spacious flybridge of around 90 sqm offers uniquely generous space for a craft of this type.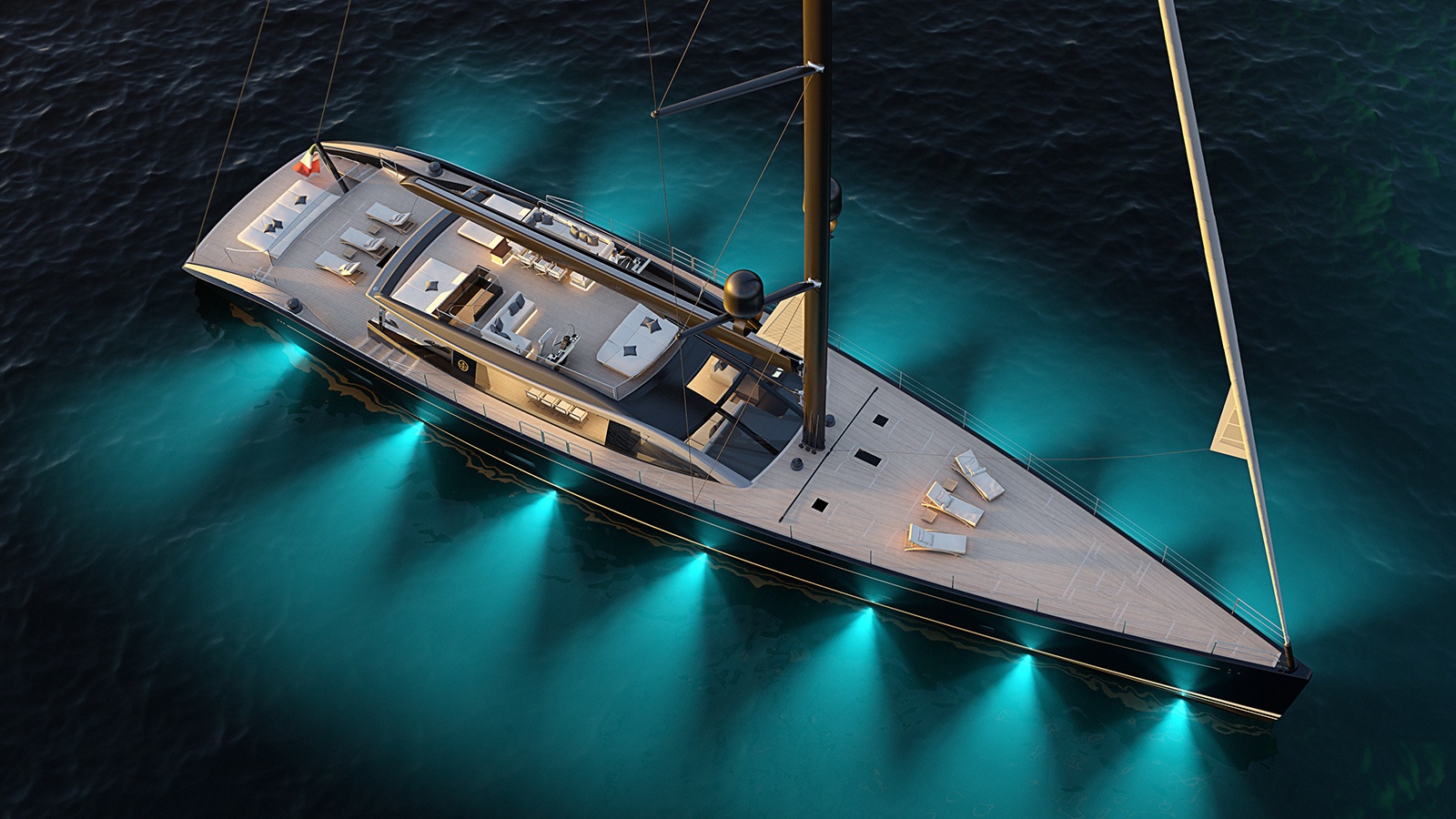 After the S/Y 42m E-volution and the S/Y 42m E-volution GTS, the S/Y47m is the third vessel in the E-volution gallery sold by the yard in the last 15 months, and is a testament to the success of this modern and high performance new line. The yard has also recently
presented new Falcon Rig Gallery
.
Meanwhile, Perini Navi currently has the largest number of over-40-metre sailing yachts under construction in the world. Its production plans span the building of seven yachts, five of which are sailing yacht and two motors.