According to the yard, the owners stepped into the project once steel hull and aluminium superstructure had been already completed. Thus, they were able to influence further engineering within exteriors by Espen Oeino and interiors by Terence Disdale.
DreAMBoat
is trademarked with generous overhangs from the superstructure and cutouts in the bulwarks lending a traditional yet strong appearance. DreAMBoat boasts a full carbon canopy mast house and mast, which forms an integral part of the overall design.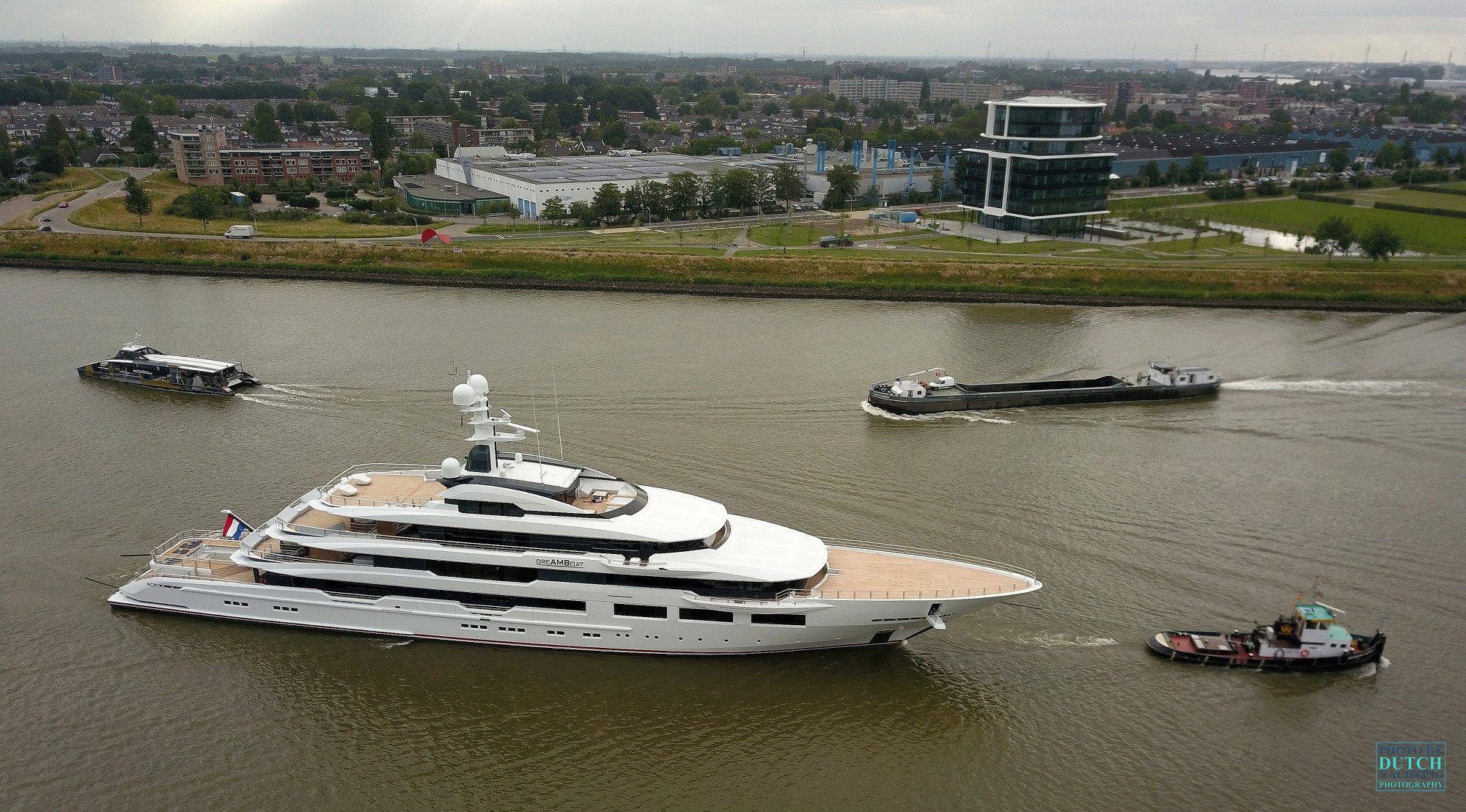 Espen Oeino commented on the design:
At the outset, the exterior design was intended to be understated and timeless working closely with Oceanco all the primary surfaces and details were created keeping this in mind. <…> The exterior deck areas flow seamlessly into the interior spaces maintaining continuity and consistency. The external decks offer a variety of living spaces and experiences with the sun deck probably being the biggest in its class with ample space for entertainment and lounging both in the shade and in the sun.
The yacht's impressive interior volume of 2,950 GT allows accommodation for 23 guests on-board, along with up to 33 crew members. The design emphasises large windows flooding the interiors with daylight. Terence Disdale has created interiors that incorporate bespoke surfaces, natural wood, limestone floors, semi-precious stone vanities, parchment, leather and mother-of-pearl.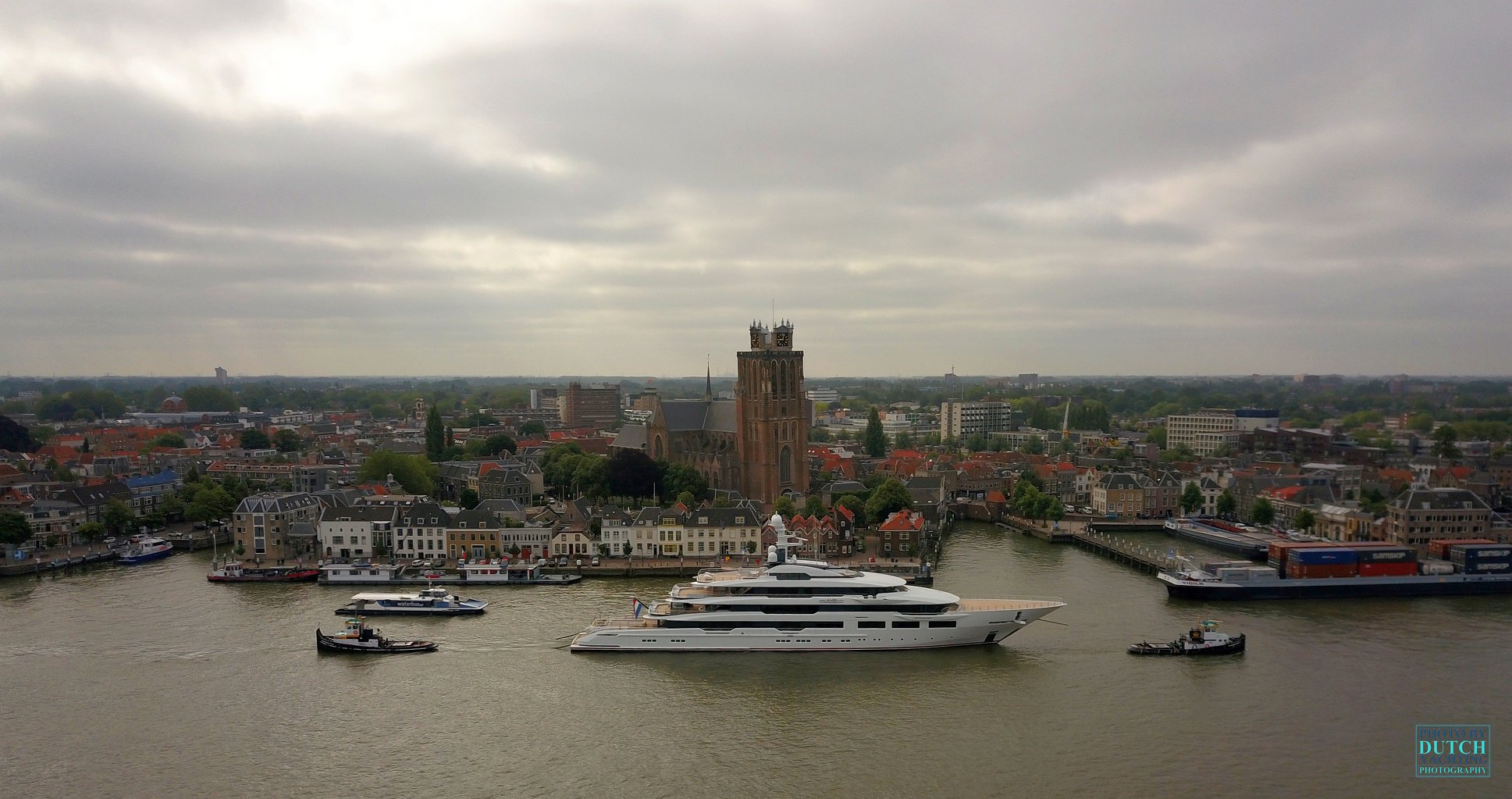 Outside spaces feature a large swimming pool on the main aft deck; an enormous partially enclosed sundeck; an area where the Owner and his family will most spend their time with Jacuzzi and copious options for seating/ entertaining with an outdoor open cinema. There is also a private Jacuzzi on the Owner's deck, a spa on the bridge deck aft with a custom-built hydro/massage bath and a large selection of tenders and water toys including a custom-built dive board.
Dan Jackson, the owner's representative remarked:
From the first time the owner saw the boat, still in pink faring compound in the outfitting facility and met all involved in the project, he knew that the combination of Espen's timeless exterior, Terence Disdale's elegant and calming interior and Oceanco's ability to deliver the boat on time and to the quality he required, was just right for him. So, after some minor enhancements made to suit him and his family, we got right into it and here we are, 18 months later, proud to be delivering him his DreAMBoat.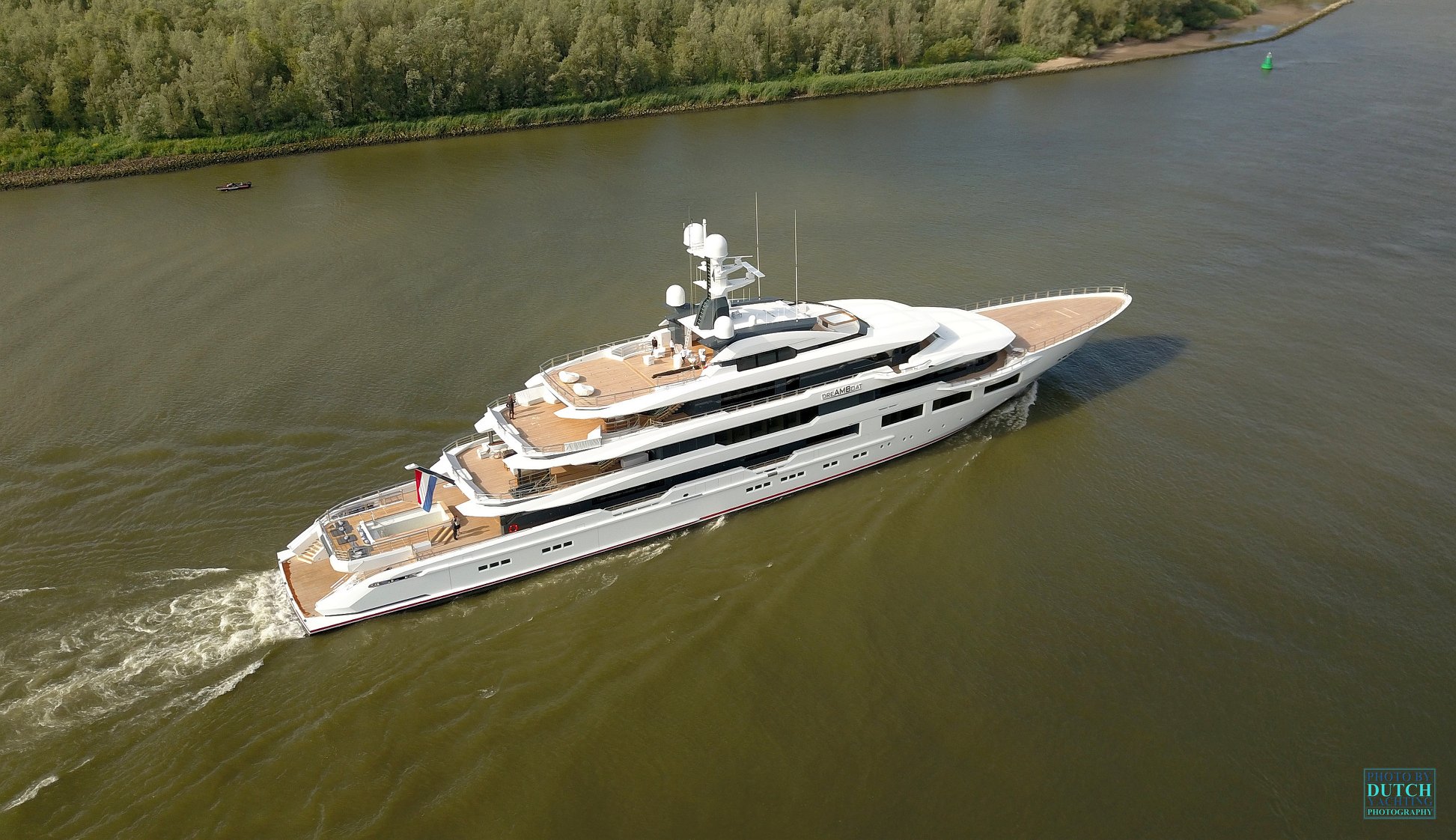 Valued at $4.7 billion by Forbes, Arthur Blank is most famous for co-founding Home Depot in the 1970s, which grew into one of the largest hardware store chains. In 2001 he bought the Atlanta Falcons for $545 million, which are now valued by Forbes at near $2.1 billion.
Photos via Dutch Yachting