The 18th BOAT International World Superyacht Awards held in Istanbul on May 20th the Benetti
Oasis 34M
Unknown
won best motor yacht in the category "Displacement motor yachts 499GT and below, 30m to 39.99m" for being a "was a well-built, ground-breaking yacht that fits extraordinary features into its compact size". The judges admired the open beach sensation created in the aft deck, feeling that no other yacht could match this highly desirable deck.
Unknown
is, in the judges' opinion, a yacht that makes an excellent connection with the ocean and the open air.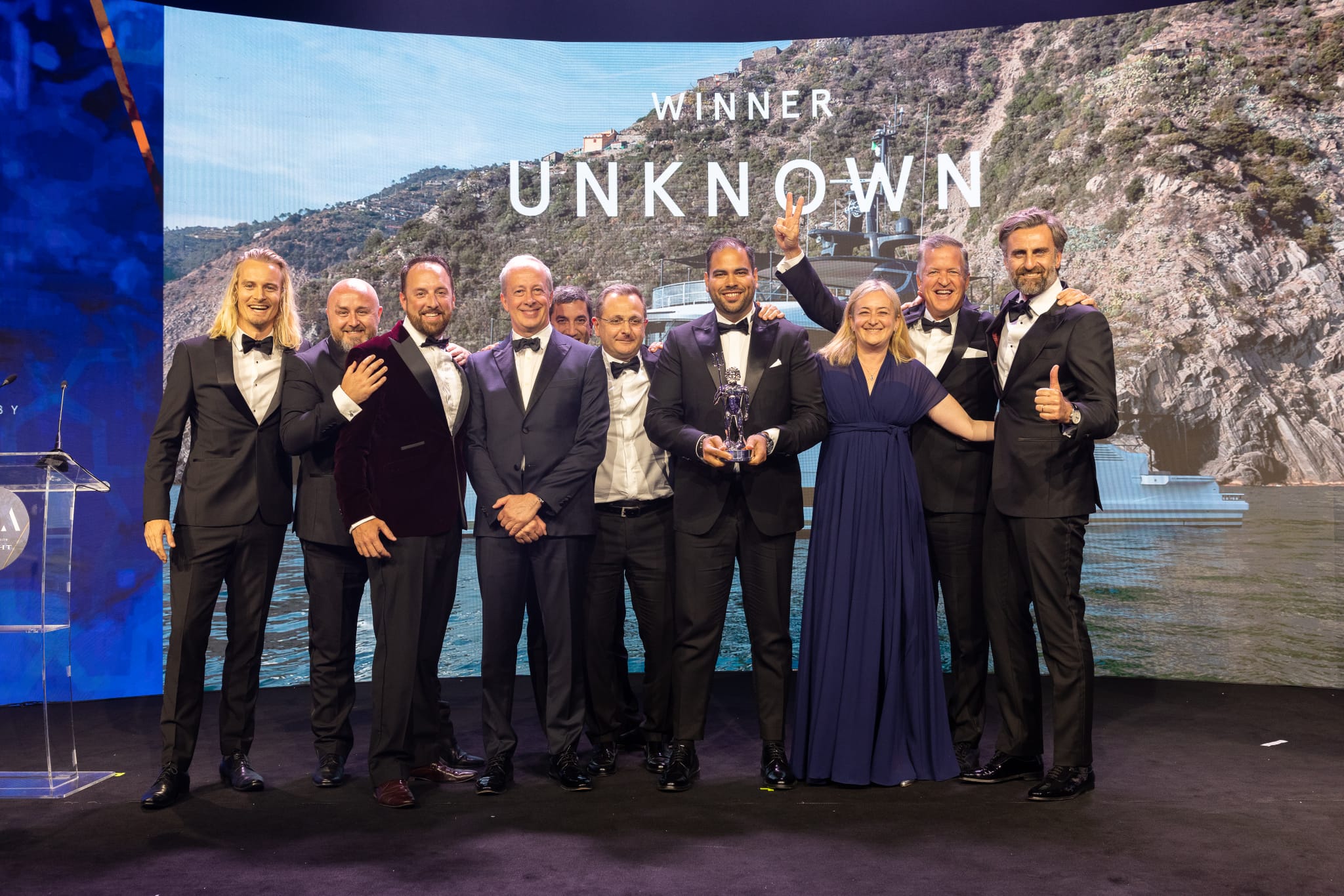 This 34-meter yacht with innovative solutions was made by architecture firms RWD and New York based Bonetti & Kozerski. The most outstanding feature is the Oasis Deck®, an extraordinary beach club that redefines the human relationship with the sea and nature thanks to the special configuration that turns it into an open terrace on the water's edge. The available deck space close to the water but safe from the waves is extended by opening the wings or swing-down bulwarks. The infinity pool adds a glamorous touch to this incredibly liveable platform.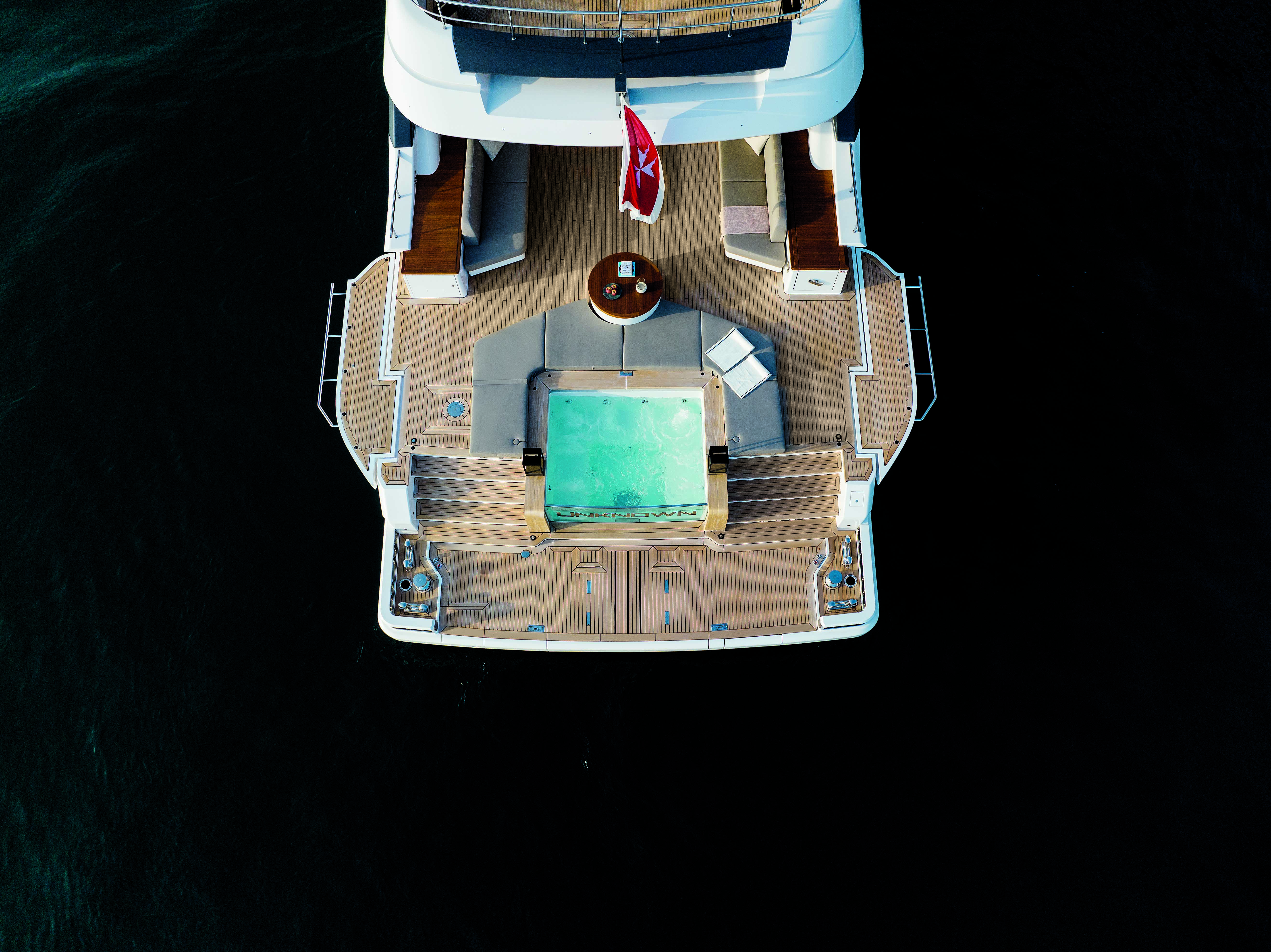 The design of the yacht exudes a deep connection with the sea and nature, a theme that resonates throughout each deck and setting, encouraging social interaction and providing stunning panoramic views. The layout is characterized by an open and flowing arrangement, showcasing an elegant yet unassuming signature style.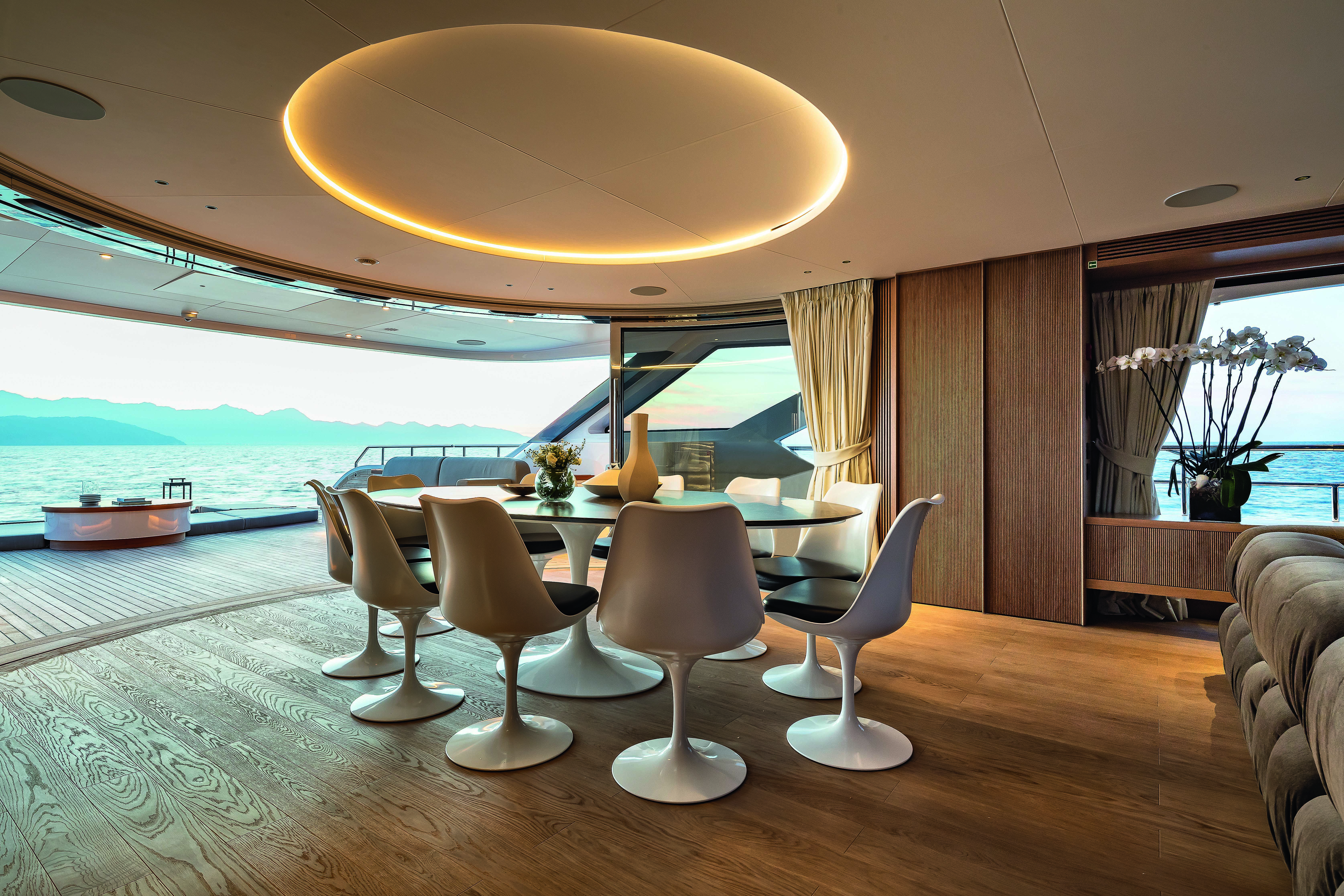 Benetti's Unkown further solidifies the company's position as a global leader and showcases their commitment to investing in technology and innovation. With its highly innovative concept, notably the Oasis Deck®, the yacht caters to the desires of owners seeking a closer relationship with the sea.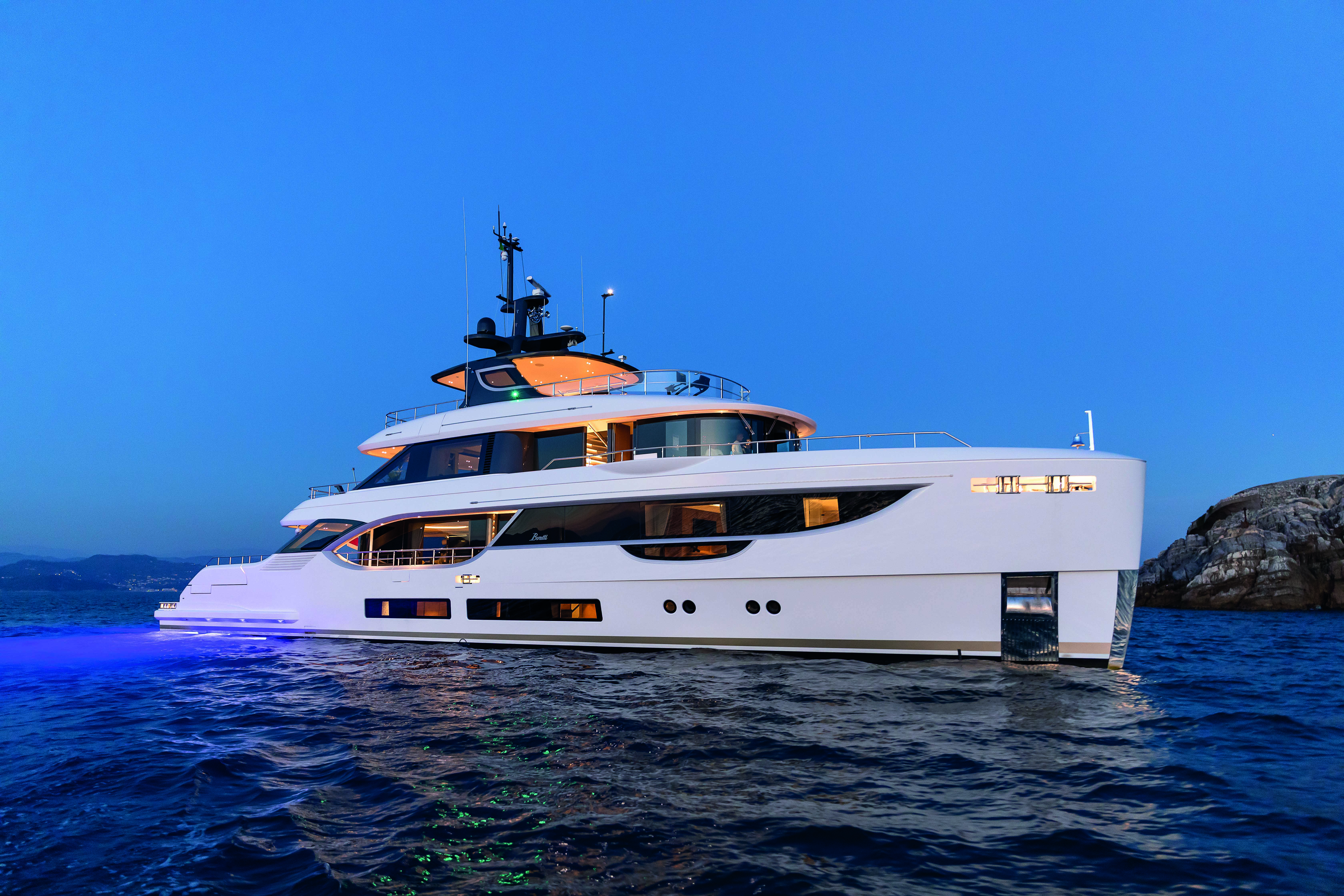 Founded in 1873,
Benetti
is the oldest Italian shipyard specializing in luxury yachts. They design, build and sell composite vessels from 29 to 44m and steel and aluminum boats from 37 to over 100m. Their fleet consists of five categories: Class, Oasis, B.Yond, B.Now and Custom, to meet all the needs of the market, and they belong to the Azimut|Benetti Group, the largest privately owned luxury yachting group in the world.
Credits: Benetti