Benetti has revealed
Oasis 34M
, the latest addition to its Oasis series, which promises limitless freedom, conviviality, and an informal lifestyle. Designed for active and curious owners who crave a dynamic, less formal lifestyle on board, the yacht is perfect for those who seek an exciting adventure.
Oasis 34M
is the perfect answer for owners in search of a thrilling experience on the water and a less formal lifestyle.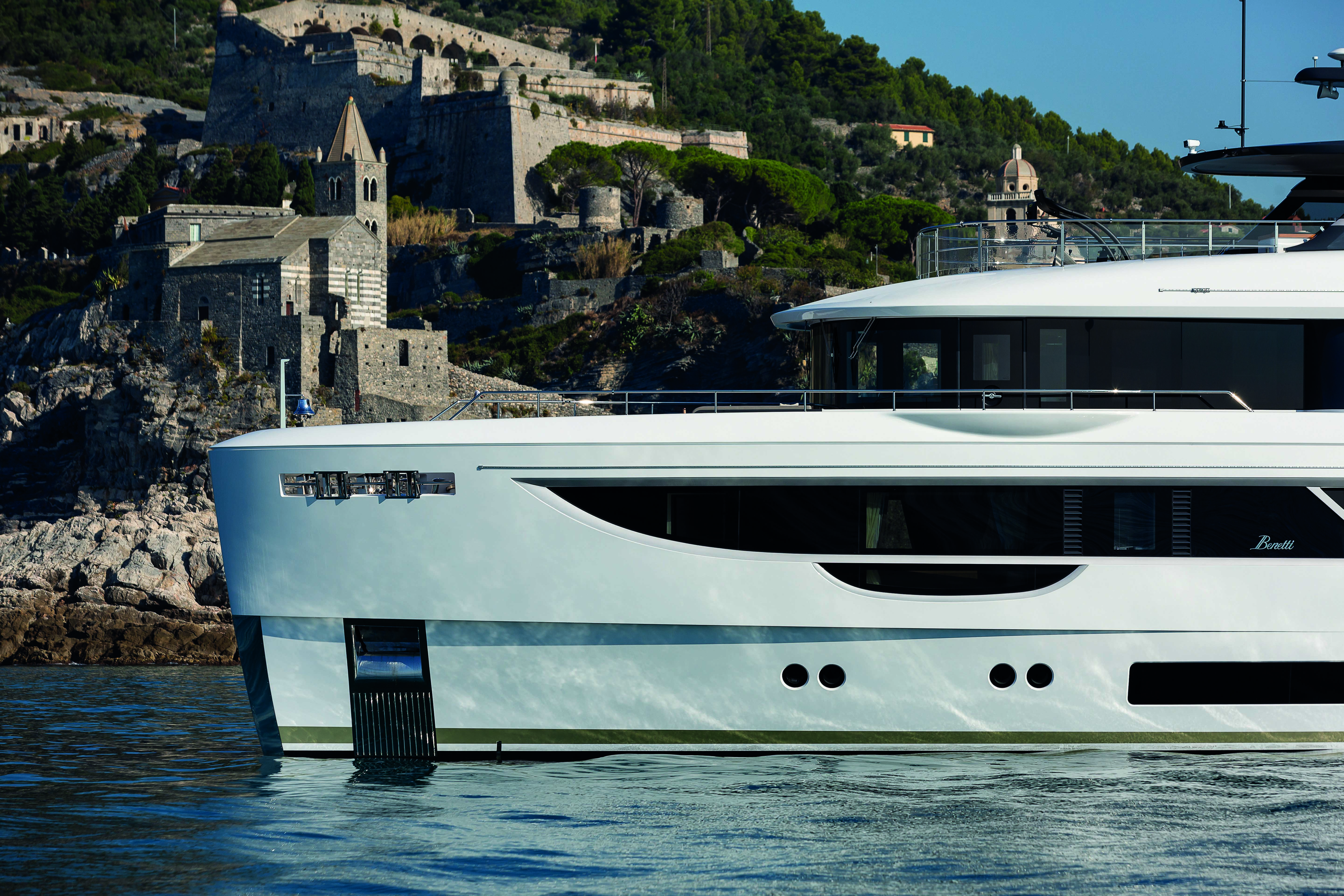 With exterior styling by RWD, the yacht features three decks plus a generous sun deck made of fiberglass. The sleek design features a vertical bow that gracefully descends to the water level to form a big pieds dans l'eau swim platform.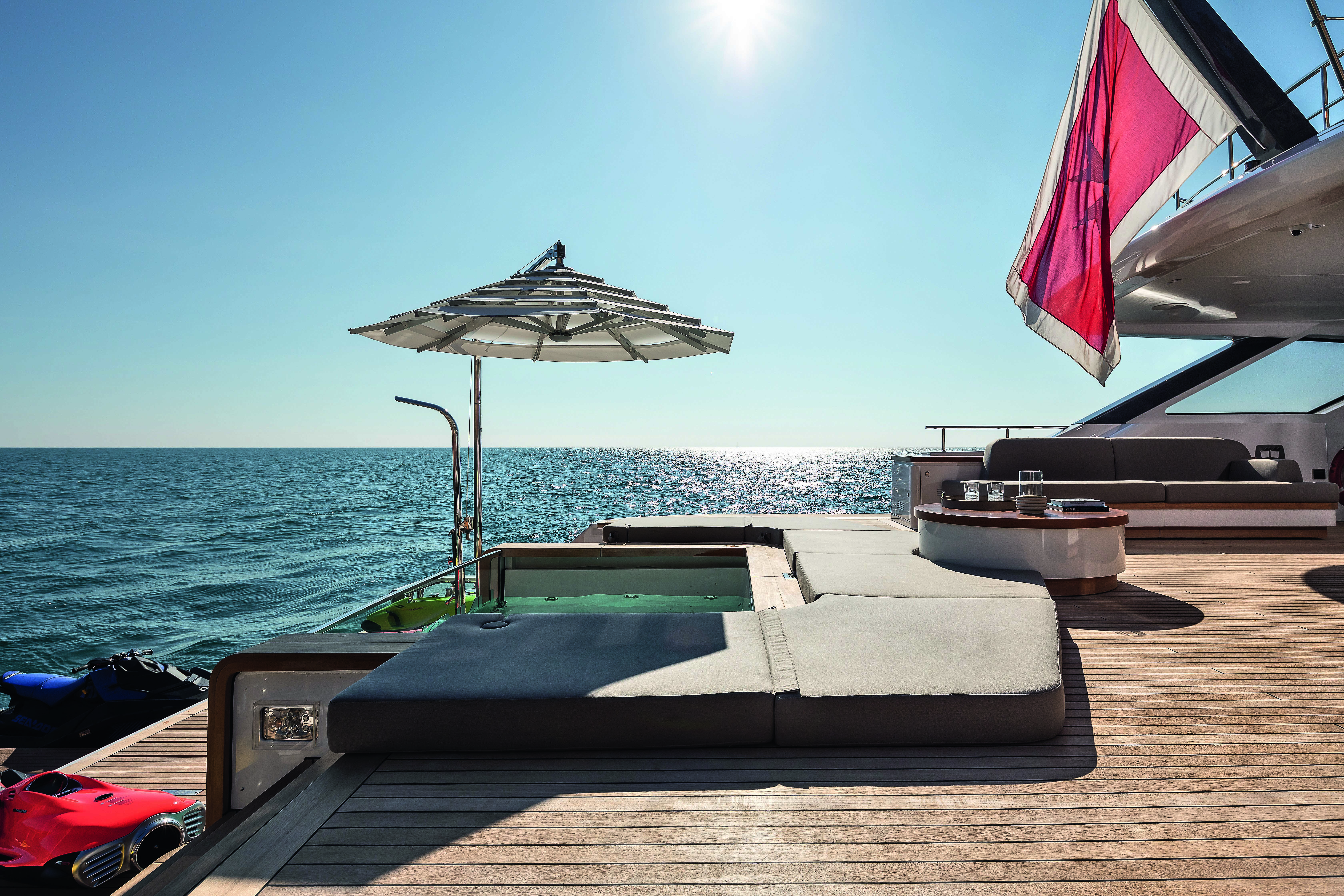 The interior design is by architects Bonetti/Kozerski, who have incorporated high-end residential architecture influences into the design to create a calm and relaxing setting dominated by bleached Canaletto walnut. The yacht's highlight is its spectacular Oasis Deck®, which is the key driver behind the success of the yacht's big sister, the 40-meter Oasis.
The two extending wings increase the size of the deck and provide closer contact with the water while offering protection from the waves. The infinity pool, incorporated in a prominent position on the deck, provides an uninterrupted 270-degree view of the water.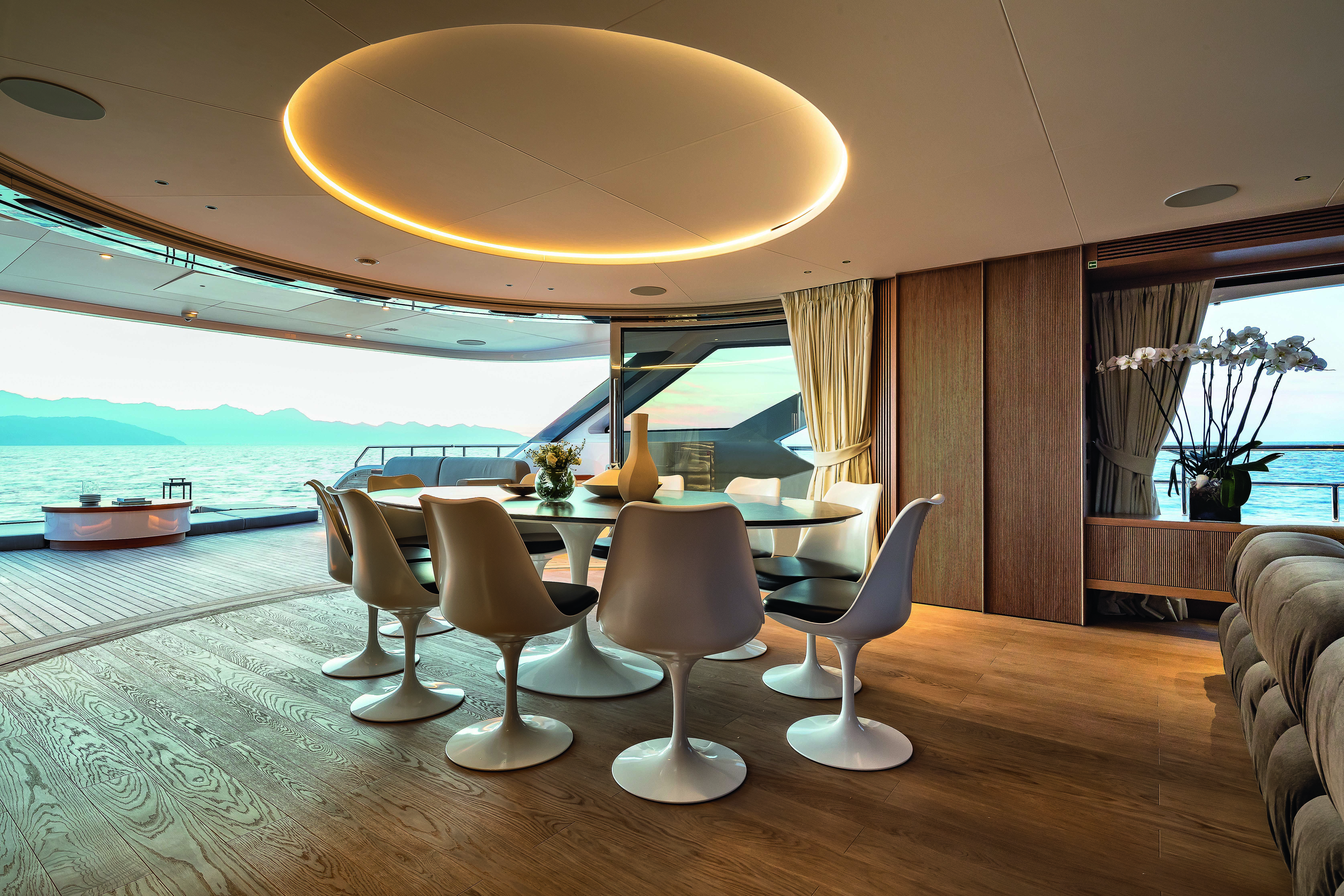 The yacht's open and flowing layout is designed to create a convivial atmosphere, featuring an elegant and understated style expressed by the selection of materials chosen to highlight visual continuity.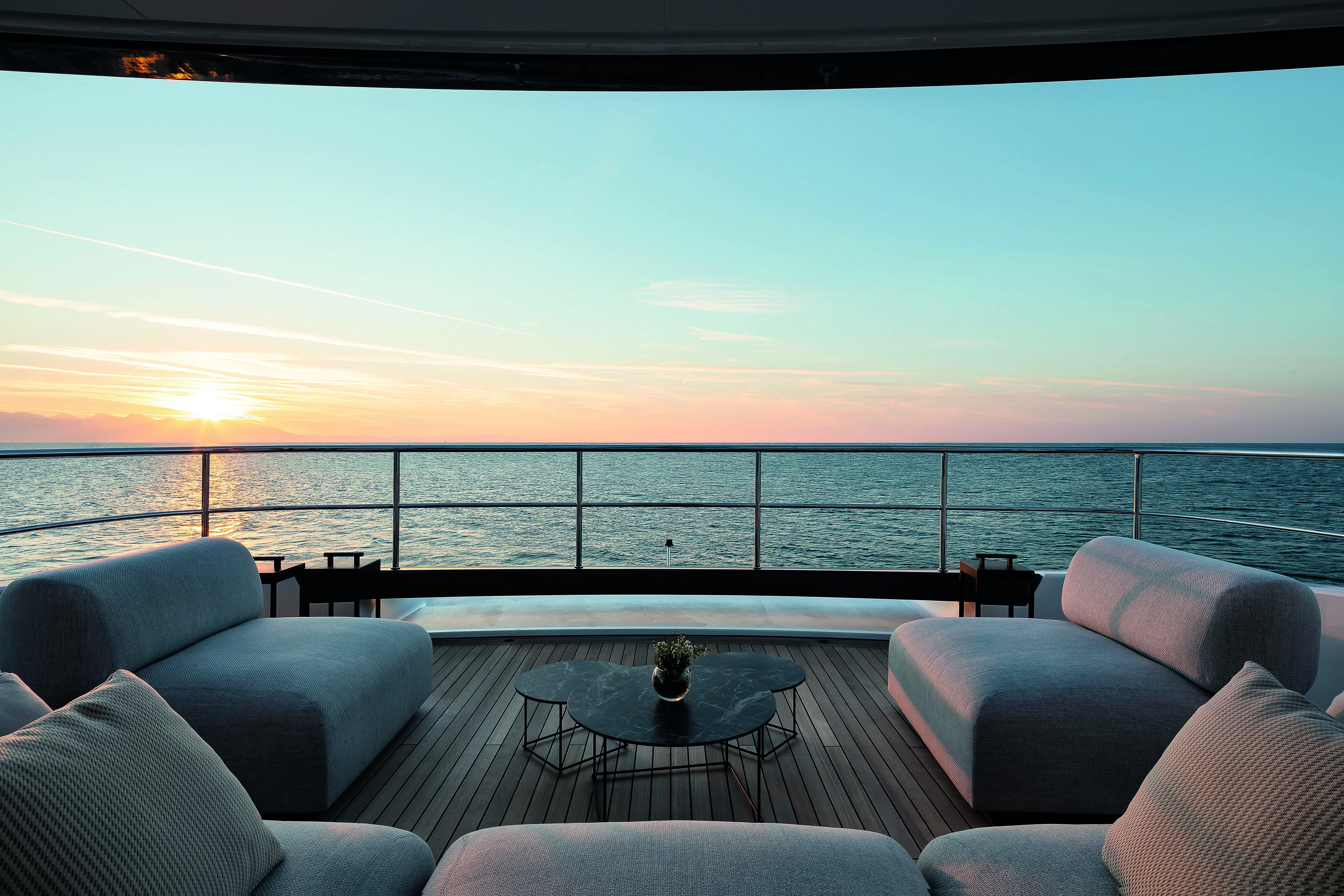 Oasis 34M has a top speed of 16 knots and a range of 2,700 nautical miles at an average cruising speed of 10 knots, with excellent hull efficiency enhanced by the vertical bow.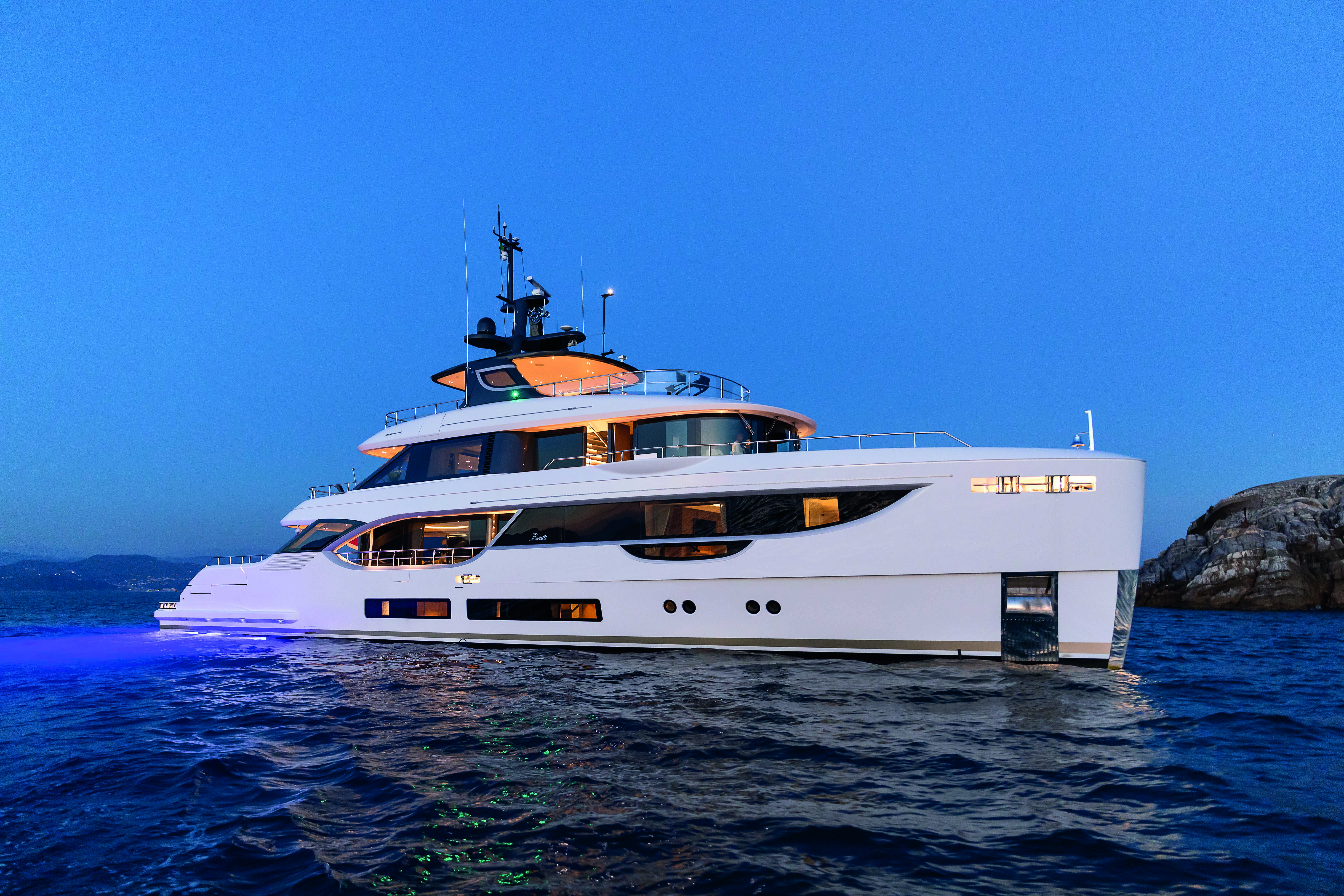 Founded in 1873,
Benetti
is the oldest Italian shipyard specializing in luxury yachts. They design, build and sell composite vessels from 29 to 44m and steel and aluminum boats from 37 to over 100m. Their fleet consists of five categories: Class, Oasis, B.Yond, B.Now and Custom, to meet all the needs of the market, and they belong to the Azimut|Benetti Group, the largest privately owned luxury yachting group in the world.
Credits: Benetti