Kjell Inge Røkke, the Norwegian billionaire industrialist, has contracted a 181.6-metre vessel from Norway-based shipyard, Vard that will be designed by Espen Oeino. Set to be used for environmental research missions in partnership with WWF Norway, the vessel will also be used privately by its owner and will be available for charters.
Tailored for research and expedition activities to tackle the ocean's environmental challenges, the Research Expedition Vessel (REV) was designed to cruise in arctic and tropical areas alike. At near 182-meters in length, the REV will also become the largest vessel in the world available for private charters for up to 36 guests.
Nearly two meters longer than
Azzam
the 180-metre Lurssen currently holding the title of largest yacht in the world, the REV, although technically also used for research and expedition purposes in tandem with WWF, will also potentially become the largest yacht in the world upon its scheduled delivery in 2020.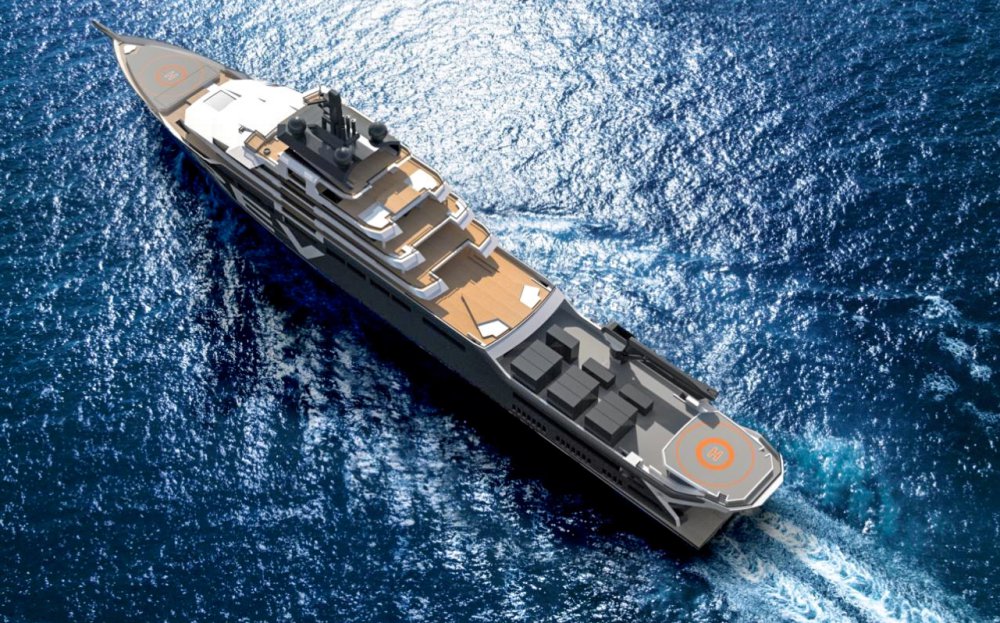 "The REV will be a platform for gathering knowledge", commented Kjell Inge Røkke, owner of the REV, "I would like to welcome researchers, environmental groups, and other institutions on board, to acquire new skills to evolve innovative solutions to address challenges and opportunities connected to the seas."
Mr Røkke further explained that his first large factory trawler was built by Vard 30 years ago and that he had maintained a great working relationship with them since then, which is why the Norway-based shipyard obtained the contract to build the REV.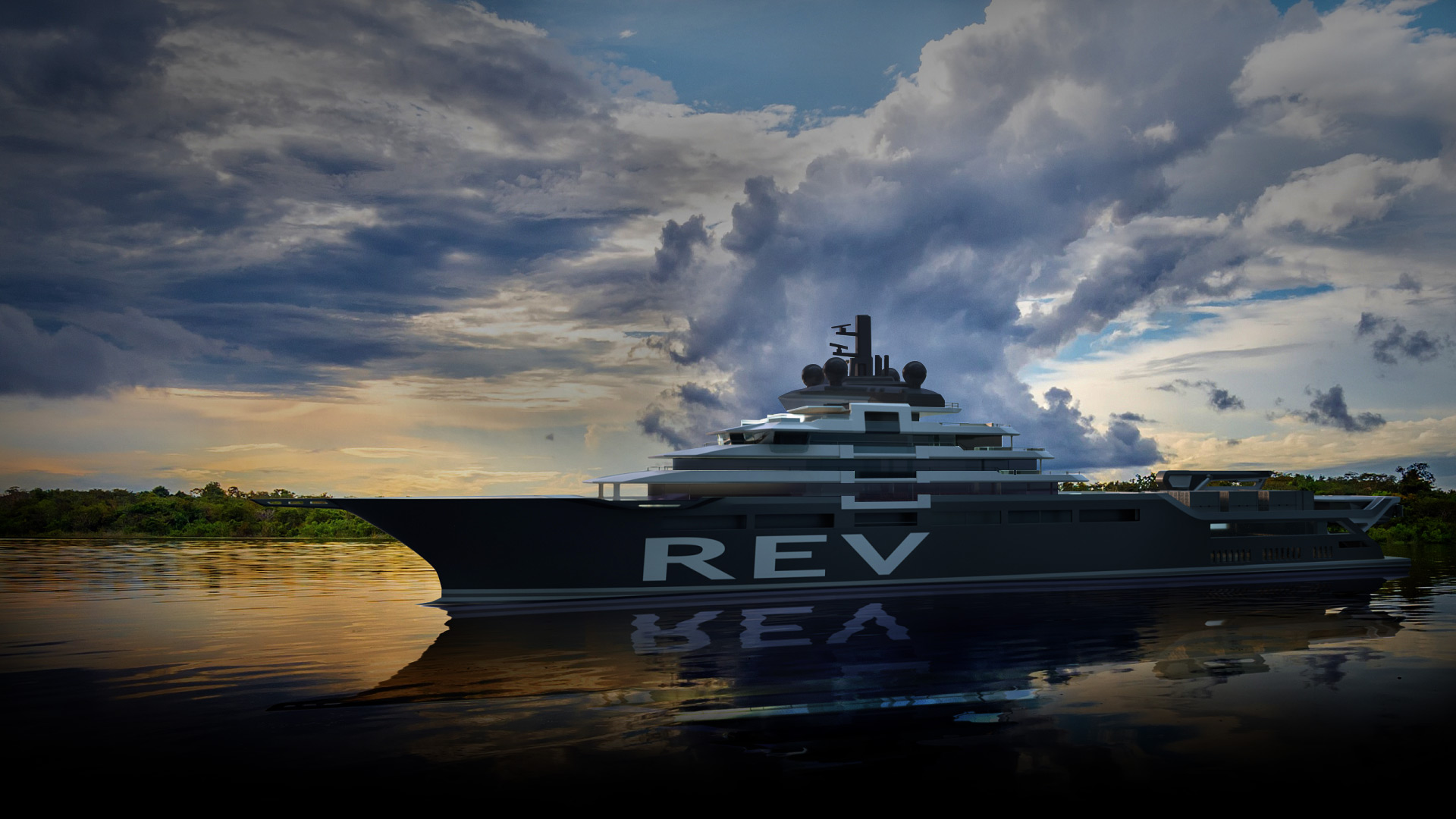 Amongst key features on the REV will be equipment for monitor and surveying marine areas, modern laboratories, an auditorium, two helipads, a hangar for a remote operated vehicle and an autonomous underwater vehicle as a multifunctional cargo deck aft of the ship.
In addition to its explorational purpose, during which the REV could carry 60 scientists and 40 crew, the 181.6-metre yacht is also set to be sometimes used by Røkke and his family as well as other charterers with the possibility to carry as many as 36 guests and a crew of 54, a model that will allow to generate extra funding for research.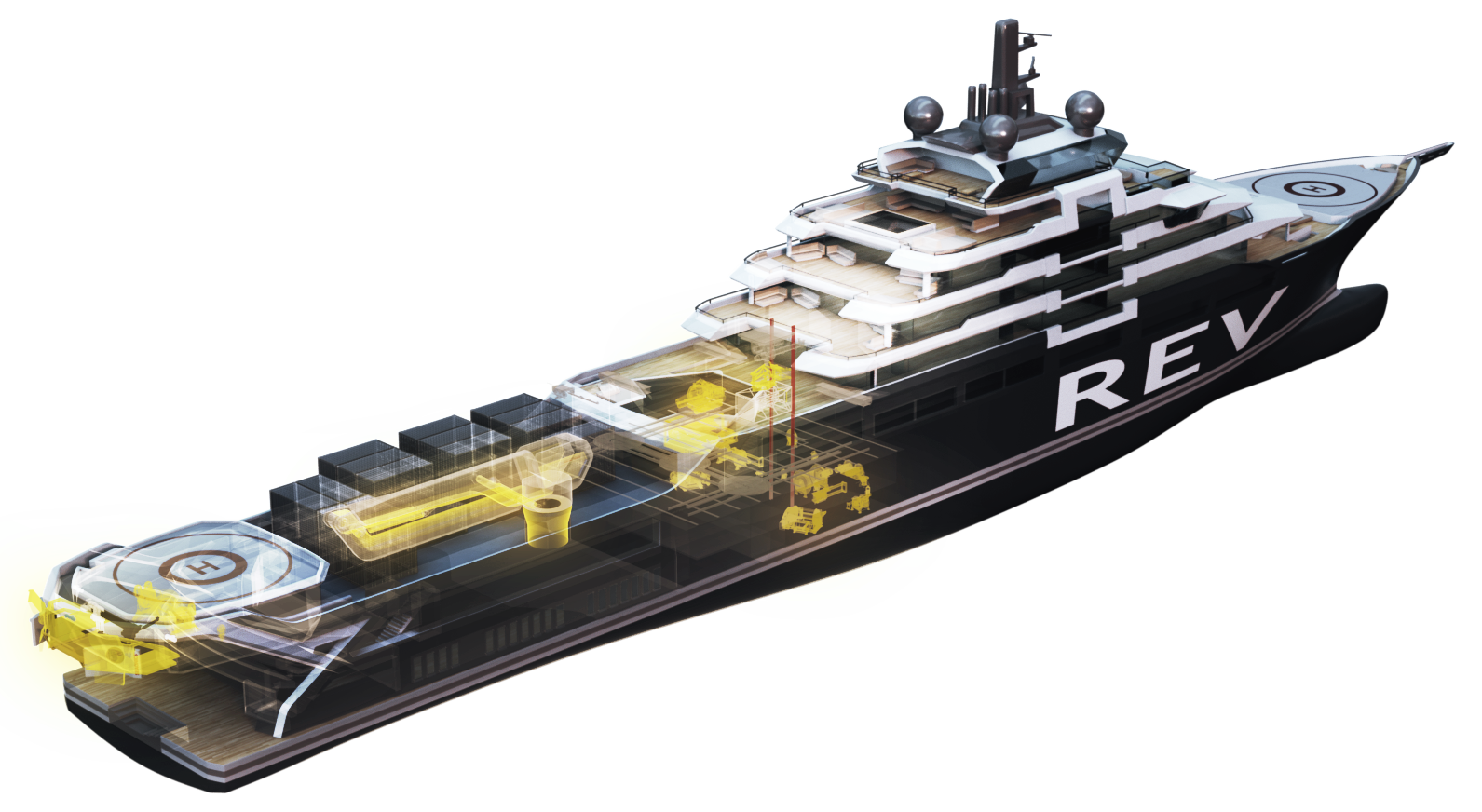 As well as taking the title of largest yacht in the world, the REV will also become the largest yacht in the world by gross tonnage at 16,000GT, overtaking
Alisher Usmanov's
Dilbar by 100GT according to the information published on the project's
website
.
From a technical standpoint, the REV will have a beam of 22-metres and will reach a maximum speed of 17 knots with its sonar working at speed of up to 11 knots and its biomass sampling system at speeds of up to 2 knots. The REV will have a range of 21,120 nautical miles at 11 knots and will have up to 114 days full autonomy with a complement of 90 passengers in terms of storage.
Born in 1958, Kjell Inge Røkke, whose net worth is valued at $2,7 billion by Forbes, is a majority stakeholder in Aker, a shipping and offshore drilling conglomerate.