The USA-based yacht builder Nordhavn presented a new project of a 45-metre research vessel Nordhavn 148. The vessel with designs from the Dutch studio Vripack was revealed at the recent
Fort Lauderdale International Boat Show
.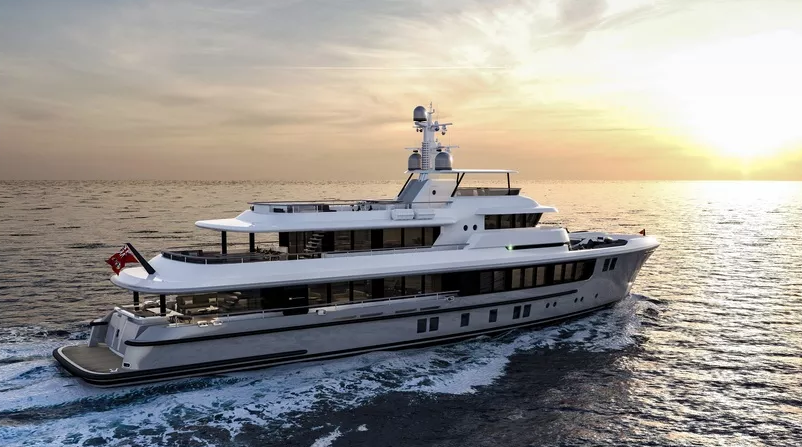 The model will be the debut superyacht entirely built of metal in the brand's history. She will also become the yard's new flagship, displacing the 36.75-metre N120 model.
Jim Leishman, Vice President of Pacific Asian Enterprises, Inc., which manufactures Nordhavns, says:
We've talked about building a larger boat for a while now. It would be something specifically meant for the most challenging worldwide conditions.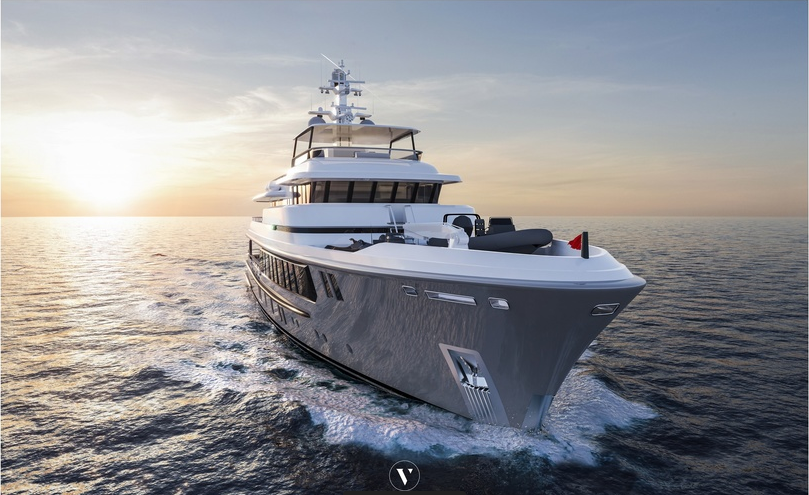 The ice class explorer needs is set to come out innovative in many ways for Nordhavn itself. The project is difficult to classify to a specific category, therefore, the shipyard speaks of it as a crossover, which combines the features of commercial ships and luxury superyachts.
PAE looked to Vripack, with whom they've had a successful partnership on the interior design of the Nordhavn 80, to mentor the project and head up engineering. Vripack has overseen the design of the most notable of Northwest Passage-exploring yachts and have a rich, successful history of building in steel.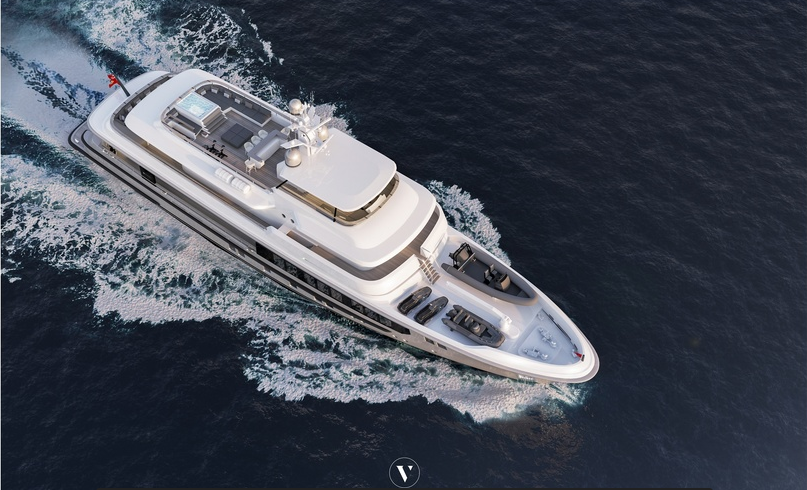 Marnix Hoekstra, co-creative director at Vripack expressed:
Nordhavn were keen to tap into our explorer heritage. Nordhavn boats are renowned for venturing to remote off-the-beaten-track destinations, and so the aim was to demonstrate to owners that this significant latest model has been conceived by a design studio that has a proven track record in this arena.
Not many details on N148 have yet been disclosed. Key to the design are Vripack's reinterpretation of particular features, including a flared, rounded bow, the yard's interesting combination of square and round windows, and an industrial chic aesthetic.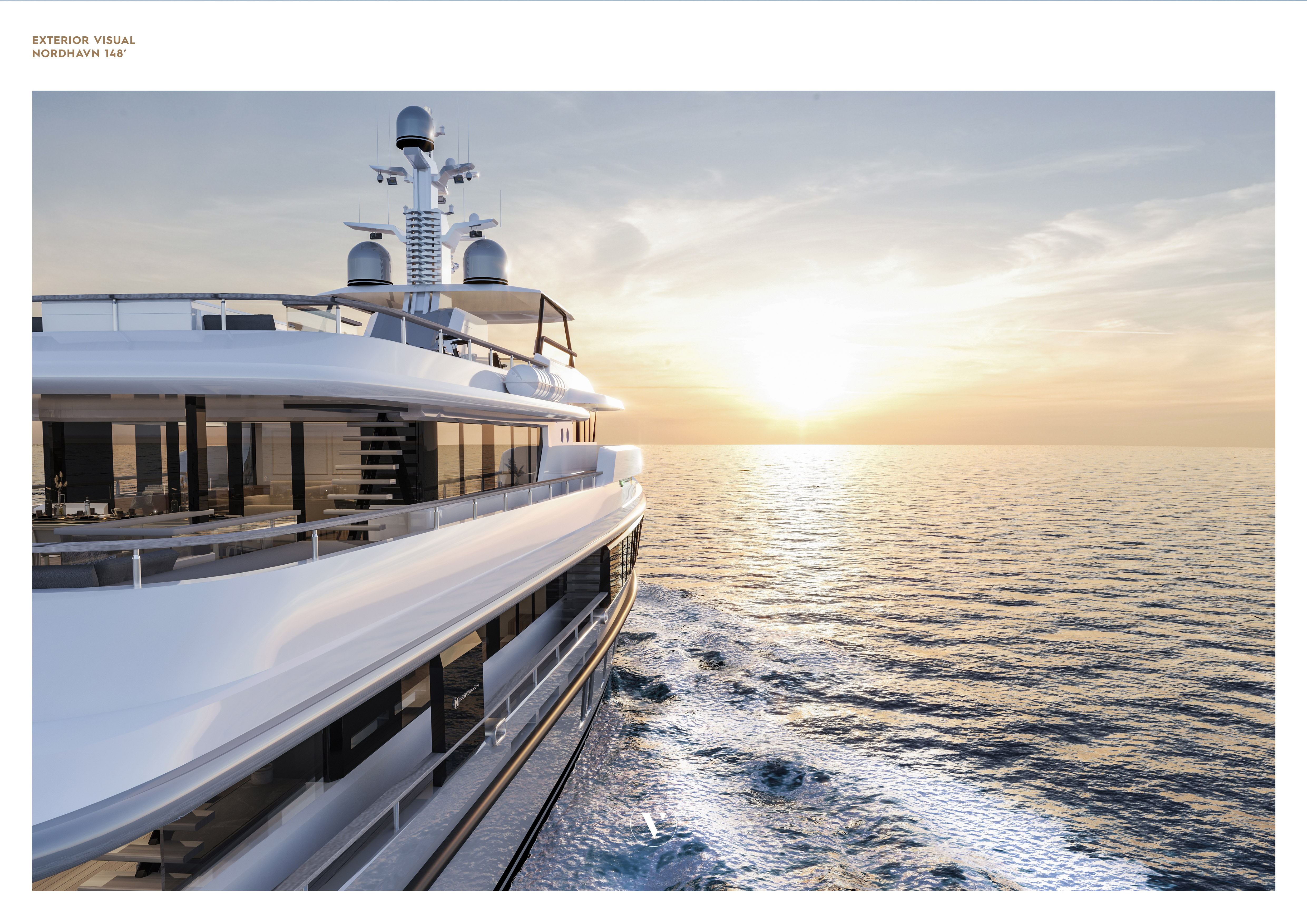 It is also known that the internal volume of the new model, designed for 12 guests and 10 crew members, will exceed at about 25% that of N120 (constructed of FRP), with 495 GT against 400 GT. The yard explains rejection to use FRP by lower costs and a shorter delivery time due to greater convenience in working with metal.
The new Nordhavn 148 is expected to be built in less than two years. There is also a probability that the construction will take place in Europe, and not in China or Taiwan, where other Nordhavns are built due to the cheaper cost of the Asian assembly.