Italian designer Gabriele Teruzzi Yacht & Design has presented his new 42-metre superyacht concept Elle.D following the
extreme 150-metre superyacht Shaddai
introduced in May 2016. The concept is designed to celebrate the first year of Gabriele Teruzzi Yacht & Design working as an independent studio.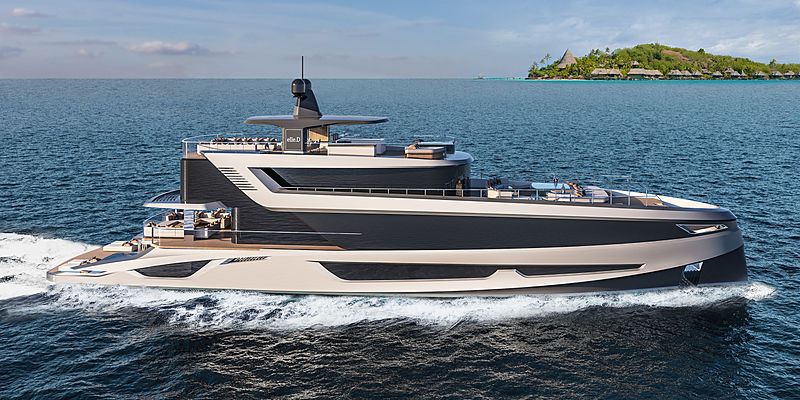 Elle.D features interiors and exteriors by the Italian designer, with technical engineering devised in collaboration with NavalHEAD. Gabriele Teruzzi commented:
With Shaddai 150, I showed the world what omnipotence translates to. Elle.D 42 shows it is possible to transpose the same experience to other ranges, offering an integrated lifestyle experience through innovative designs.
The concept of Elle.D has been inspired by 'a metropolitan high rise', Teruzzi says. The designer set a goal to create a natural ambience highlighted by the seamless integration of both interior and exterior.
The list of distinctive features on-board comprises a 79-square-metre beach club with a pool in the middle, fed by a waterfall from the superstructure above.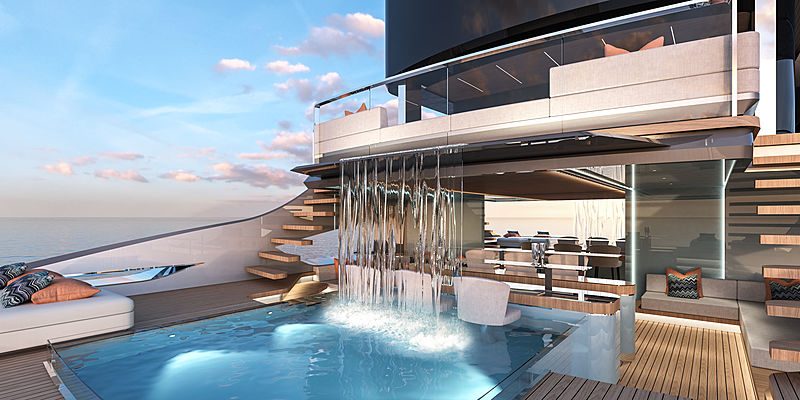 Other two spa pools lay on the 108-square-metre sun deck and the foredeck. The sun deck also includes a dining area and American bar, along with a lounge area with two L-shaped sofas.
Inside the interior part of the main deck, there is the dining area with a table for 10 guests. Meanwhile, the yacht's main saloon described as 'the heart of the project' features a panoramic sky saloon thanks to the glass-centric exterior.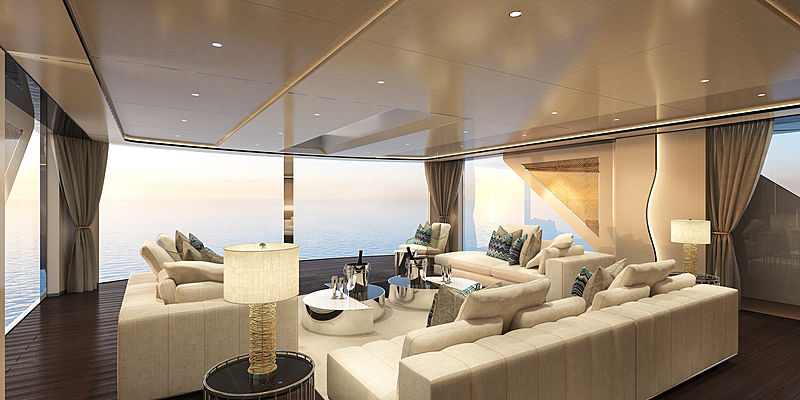 The vessel's interior decoration has been basing on light tones, with panels flanked by mirrors allowing more light inside. Elle.D will offer accommodation to 10 guests across four VIP cabins and a 67-square-metre master suite, along with a crew of seven.
As to water toys package, the yacht will be capable to store a 5.1-metre tender, alongside two Jetskis.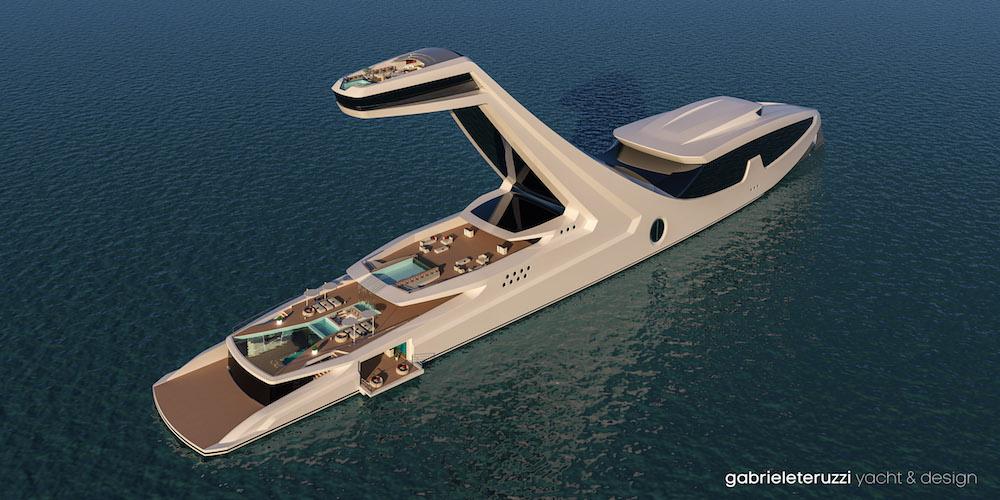 Shaddai
The 150-metre Shaddai was inspired by a growing trend for spectacular superyacht pools. The concept focuses on providing a unique viewpoint to her owner and guests, with the master suite located at the height of 38 meters above the main deck, along with a 105-square-metre beach club.