The 150m Shaddai comes from the mind of Gabriele Teruzzi, an Italian yacht designer who previously worked on the Oceano 42 Mangusta at AM Yacht Design. His latest superyacht concept focuses on providing a unique viewpoint to her owner and guests.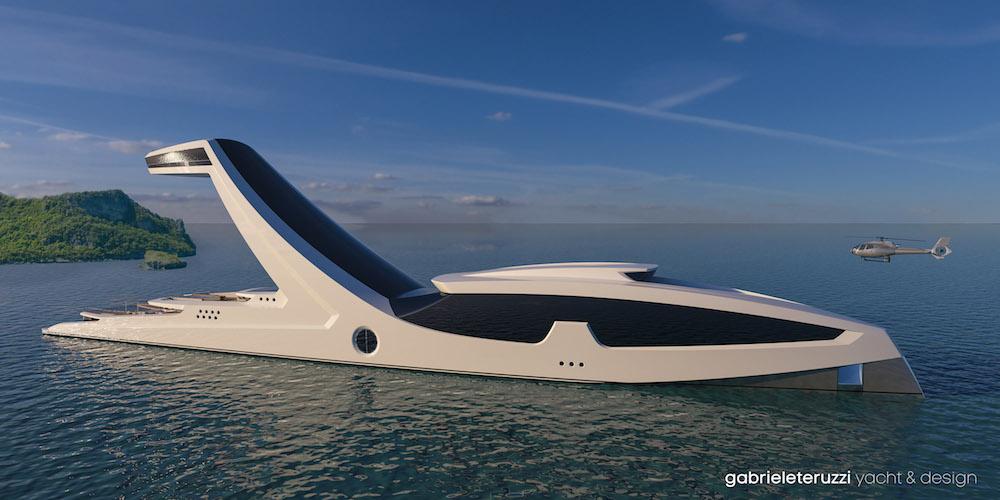 The owner's cabin is located at a height of 38 meters, far above the rest of the yacht. The owner's area comes complete with a large terrace and an infinity pool located on the edge of the top deck.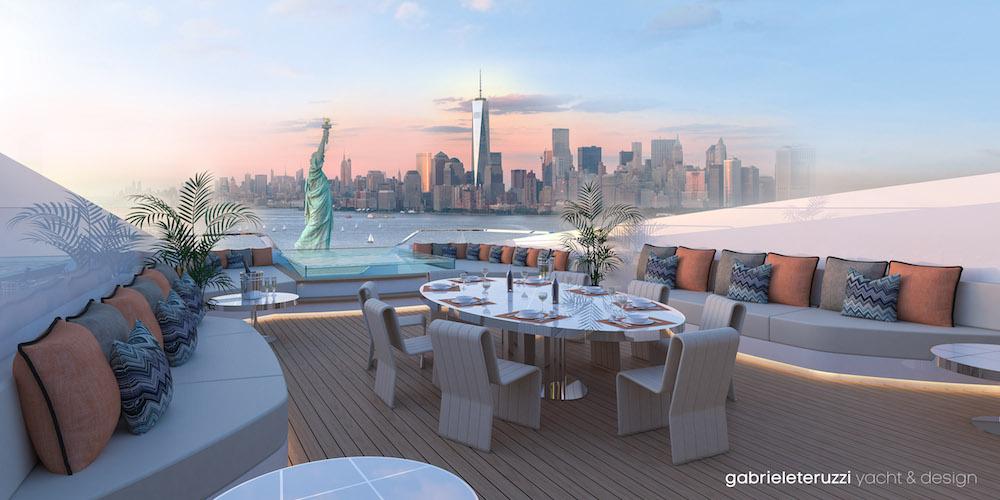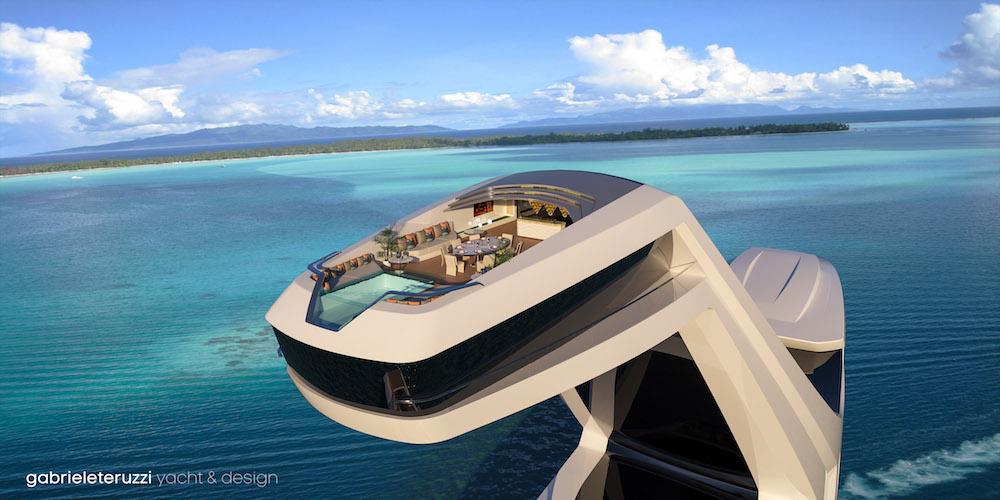 A second infinity pool is located below and intended for guests. A 300 square meter beach club is closely connected to the second pool and comes complete with fold-out balconies.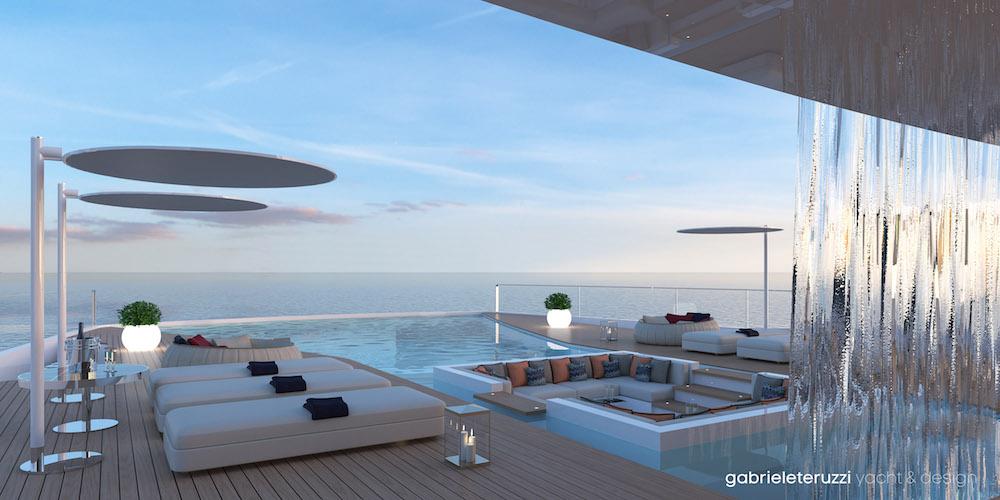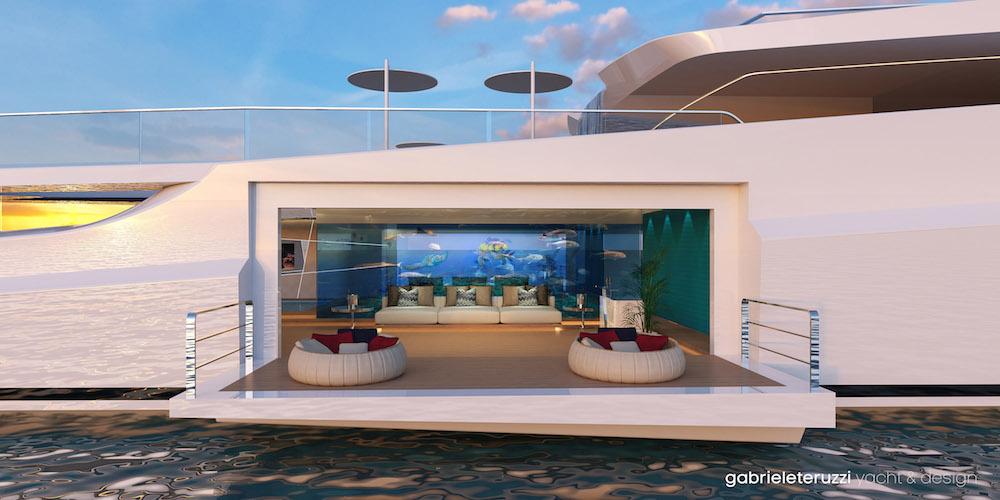 According to Teruzzi, the concept takes its inspiration from modern architecture and skyscrapers.