Silent-Yachts
revealed its new superyacht, the Silent 120 Explorer. The new project, which features interior design by Marco Casali, also offers owners the chance to make the most of their adventure cruising itineraries with space for two of the latest must-have toys for remote voyaging – an electric vertical take-off and landing (eVTOL) aircraft for heli-cruising and a submarine for underwater discovery.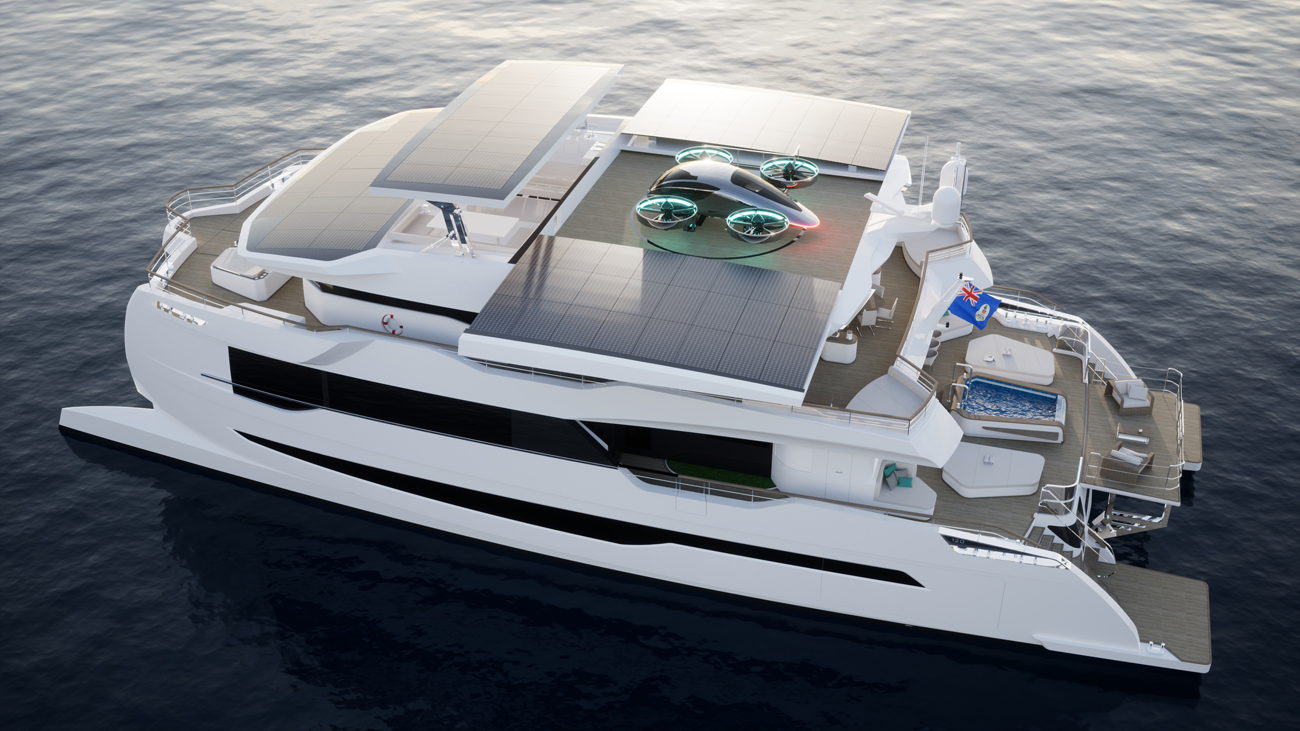 The 36.74-meter Silent 120 Explorer features a 13.85-meter beam and an astonishing volume of 499 gross tonnes to offer extended cruising at 6-8 knots in economical mode, or up to 16 knots at full power. The supercat also heralds the next step in solar-powered cruising, with 40kWp (kilowatt-peak) panels providing enough energy to cover the yacht's hotel loads (thanks in part to detailed and highly efficient systems design) as well as offering significant fossil-free cruising autonomy, with carefully selected range-extender generators in addition to the 800kW lithium-ion batteries driving highly efficient 340kW e-motors, giving unlimited-miles cruising potential.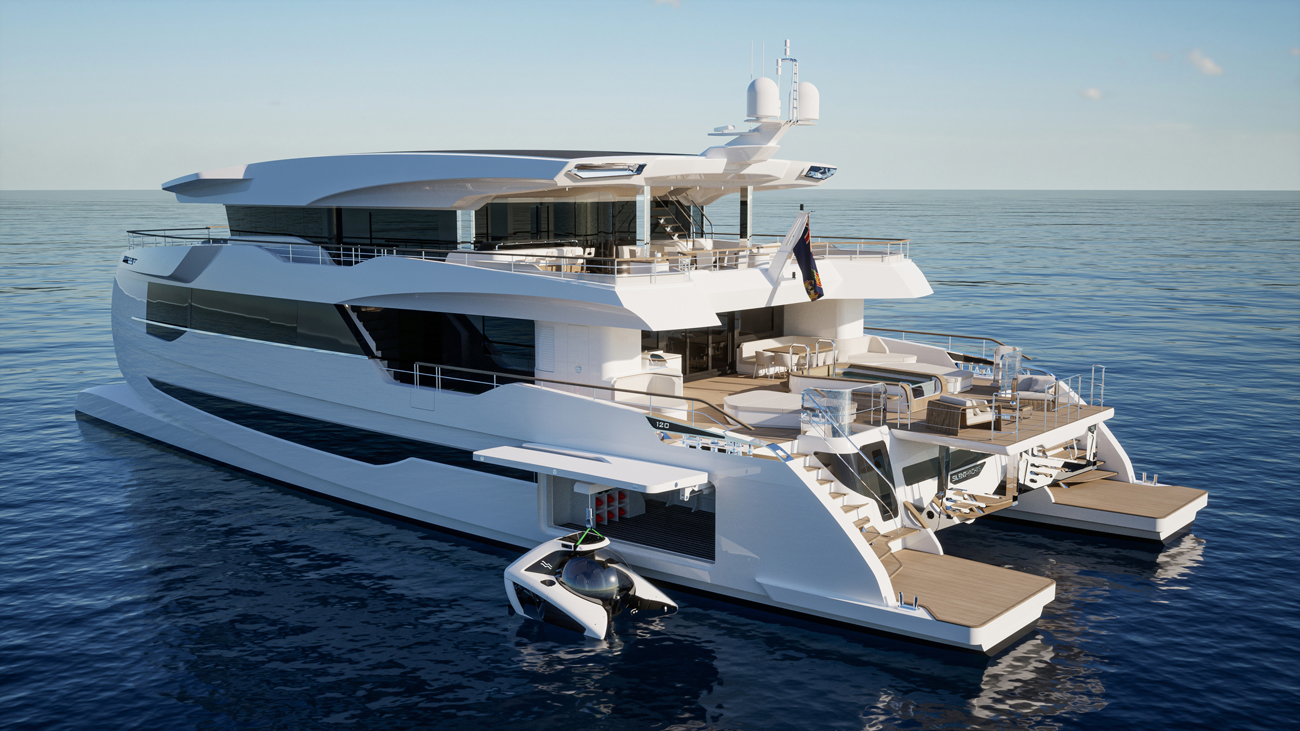 The catamaran hull form combined with compact electric propulsion units offers significant space that enables the Silent 120 Explorer to carry both a revolutionary eVTOL aircraft and an all-electric two-person submarine, in addition to the usual tenders and toys demanded on a superyacht.
Silent-Yachts' partnership with VRCO, designers and manufacturers of the Xcraft XP4 eVTOL aircraft, marks the first time a yacht builder and an aircraft manufacturer have collaborated, with the XP4 being customized to match the interiors of the Silent 120 Explorer. The XP4 can be landed on the roof of the Silent 120 Explorer, where large solar panels will slide outboard to port and starboard to reveal a touch-and-go landing pad.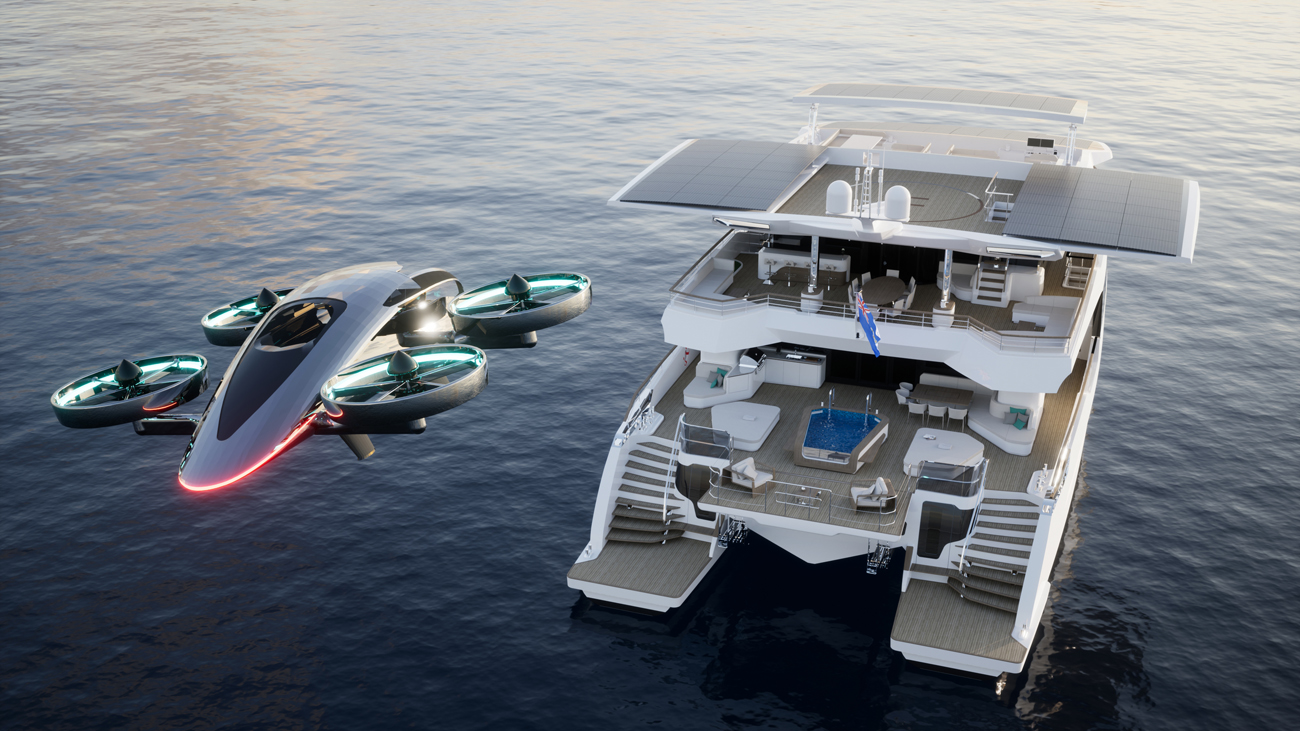 The XP4, which is due for certification in 2024, offers convenient aerial personal transportation for up to four people, and is designed with an array of safety features including detection and avoidance technology, a ballistic parachute, and low-altitude crash prevention systems. In addition to utilizing technologies such as nanomaterials and hydrogen-based range extension, the XP4 can not only be charged from the Silent 120 Explorer's solar panels but can also deliver power from its own battery to the yacht as a back-up power source.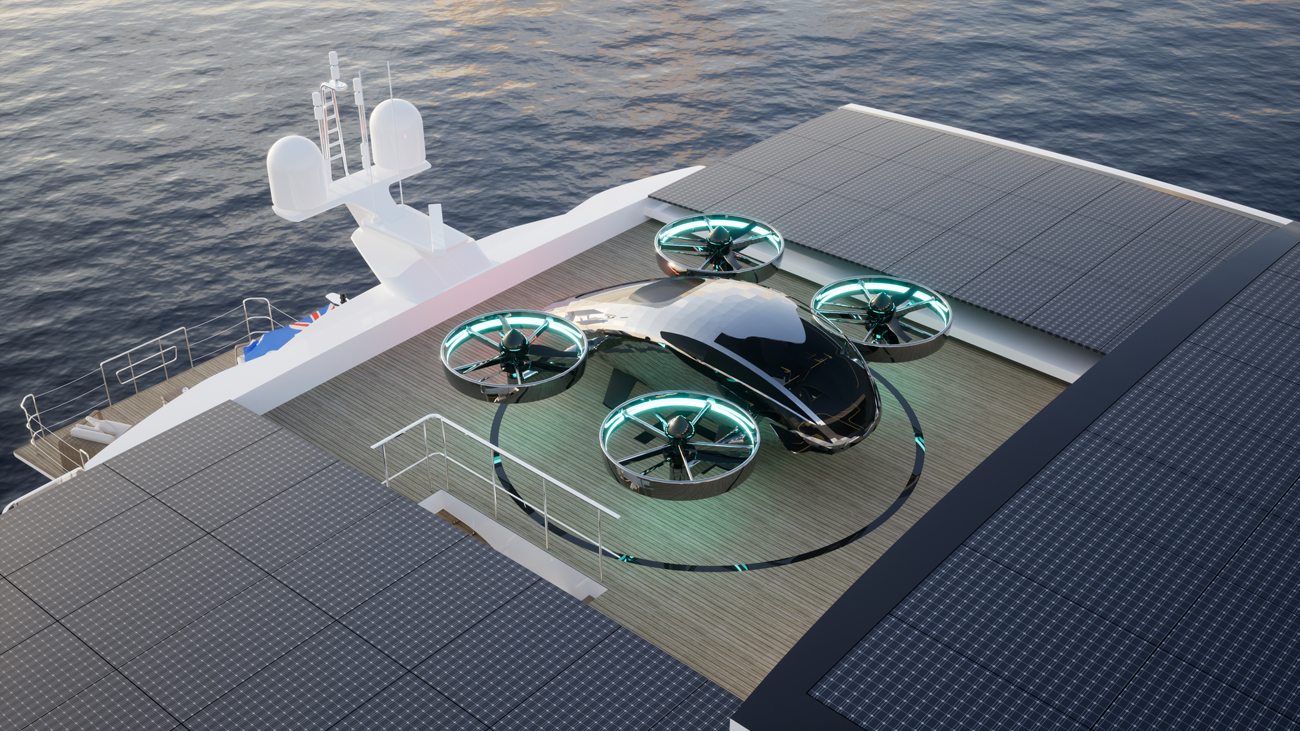 The
U-Boat Worx NEMO
submarine offers diving to 100 meter depths for two people in an all-electric package whose footprint is smaller than two jet-skis. The NEMO features the trademark acrylic pressure globe that gives pilot and passenger a breathtaking view of the depths, while the Manta control interface is both easy to learn and easy to operate.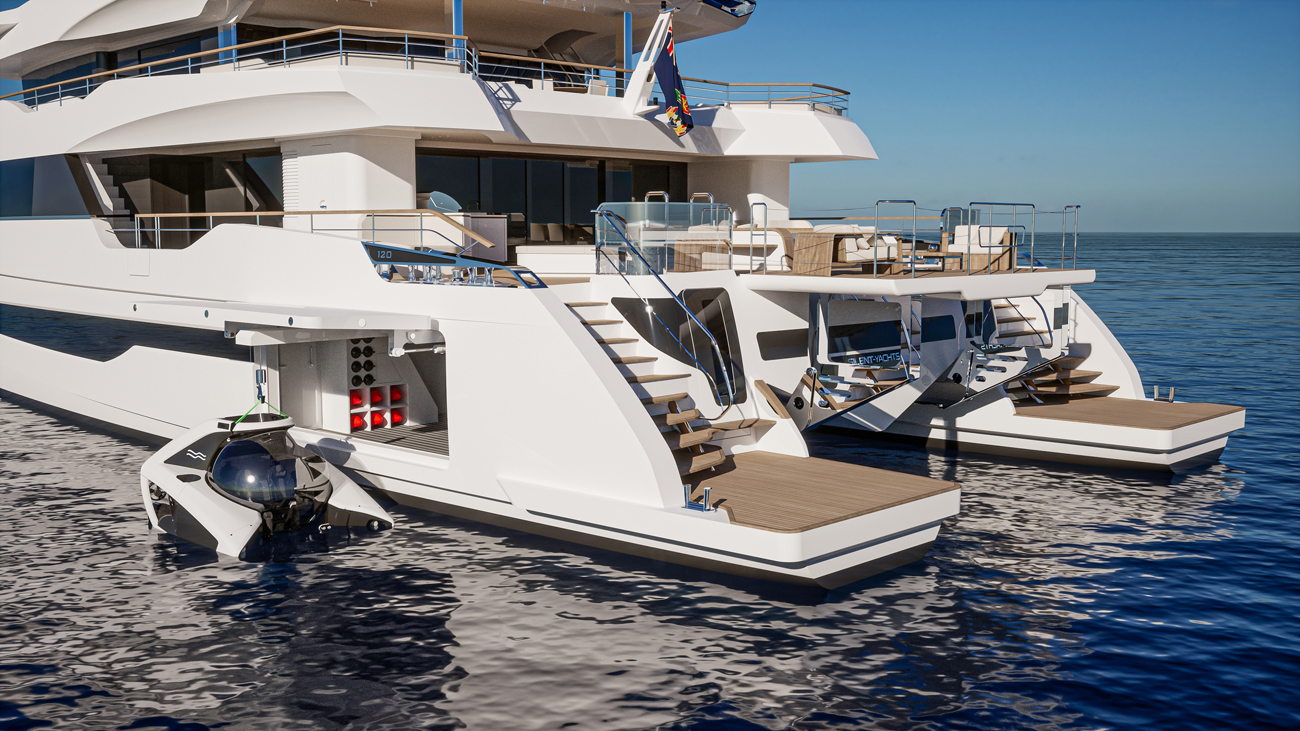 "The trend is for bigger yachts and more luxury, more comfort, more water toys and more possibilities," says Michael Köhler, founder and CEO of Silent-Yachts. "In the Silent 120 Explorer we designed a boat that is bigger in volume although not in length, and bigger gives the opportunity to store more of these toys.
The first Silent 120 Explorer is currently in build and due for launch in 2024.
Silent-Yachts is producing the world's first fully solar-sustainable oceangoing production catamaran yachts. They are powered exclusively by solar energy and capable of cruising up to 100 miles per day. In 2009, founders Heike and Michael Köhler, who have spent 6,000 days cruising more than 75,000 miles all around the world, launched the Solarwave 46, the first fully self-sufficient blue-water catamaran after years of testing solar-powered propulsion, and they have been building boats ever since.
Credits: Silent-Yachts