Zeelander Yachts and DutchCraft have announced the appointment of Marianne Hendriks as Director Marketing and Business Development. She will be responsible for the marketing and commercial strategy, public relations, business development and brand representation. With the current order book and clear future objectives to further expand the business, strong strategic leadership is imperative. Marianne brings over two decades of experience in marketing and business development in yachting. Based on her experience, she will be a valuable contribution to the company's Executive Committee, guided by CEO Grant Hooper.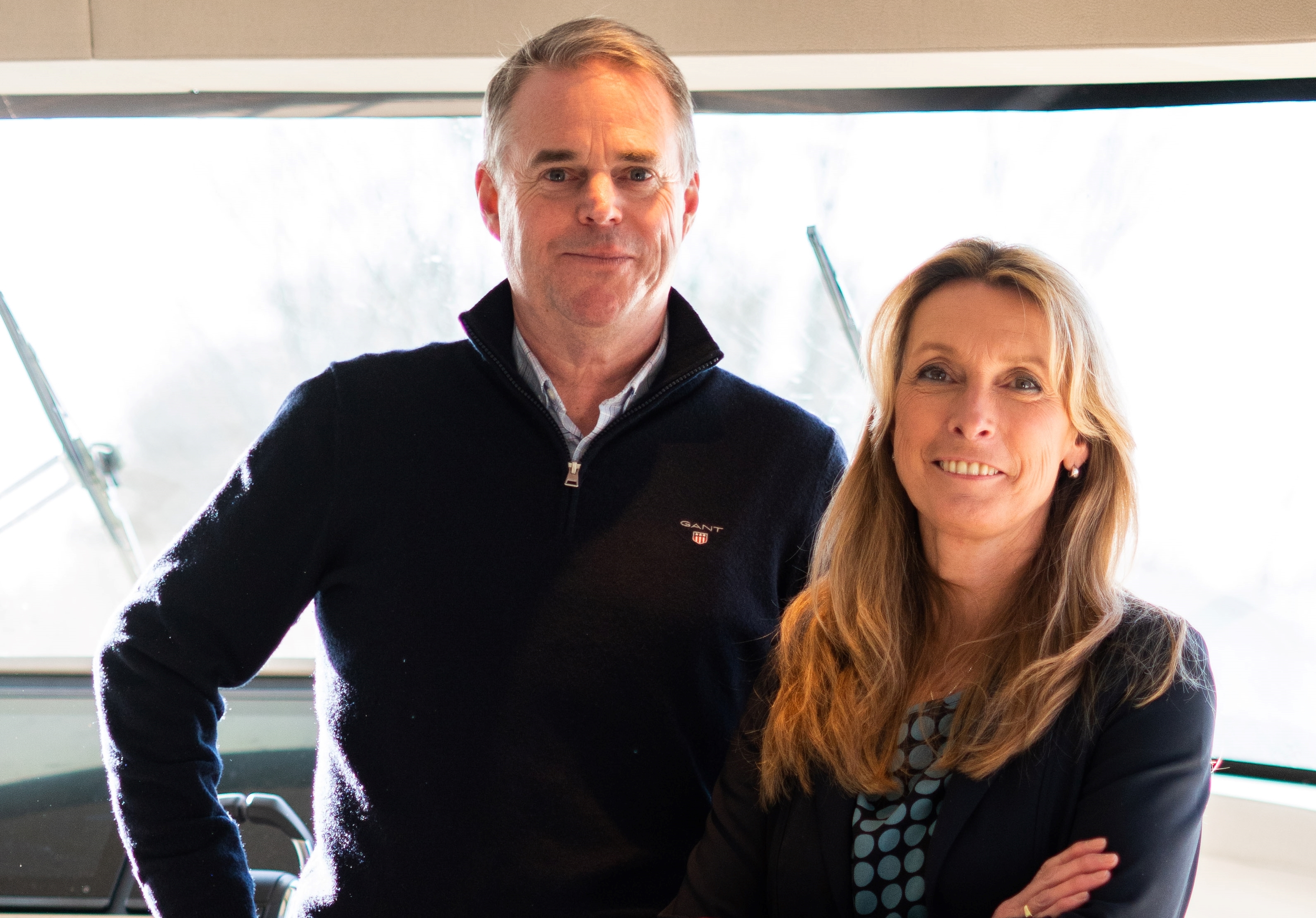 Grant Hooper and Marianne Hendriks

To adapt to the growth the shipyard underwent an impressive logistic change last year and will further
expand
its premises, starting in April this year. The transformation processes were initiated last year and has been guided by CEO
Grant Hooper
, who brought many years of operational yacht building experience from his significant time at Princess Yachts. The company owner, and sole shareholder, Sietse Koopmans has a strong vision on yacht design and a tireless ambition to grow the company. He appointed both Hooper and Hendriks, to assist him in this. It is of utmost importance for Shipyard Groot-Ammers, Home of Zeelander and DutchCraft, to have a strong, energetic and well-skilled team of directors.
"I have faith in my team. Since we are expanding rapidly, we see the need to add an Operations Director soon, to be set for the future. We want to build more iconic yachts, to grow the number of happy owners," says Sietse Koopmans.
Zeelander Yachts
was founded in 2002 in the Netherlands by Sietse Koopmans. The first model was unveiled to the public in 2008. The launch model Z44 received positive reviews at the Monaco Yacht Show and drew enormous crowds, despite being at an event dominated by much larger yachts. Within three years, the Z44 had been successfully introduced to the US as well as Europe, and it was an obvious direction to add a larger model to the fleet. The first Z55 was delivered in November 2015, and the flagship Z72 was launched in March 2019.
Credits: Zeelander Yachts