Dutch shipyard
Moonen yachts
has recently introduced its latest yacht concept, 42,5-metre Moonen Marquis. Marquis is to become a part of the Сarribean line introduced by the builder. This series is featured with shallow draft, ensuring comfortable cruising not only in the Mediterranean waters, but of the Bahama's or Florida.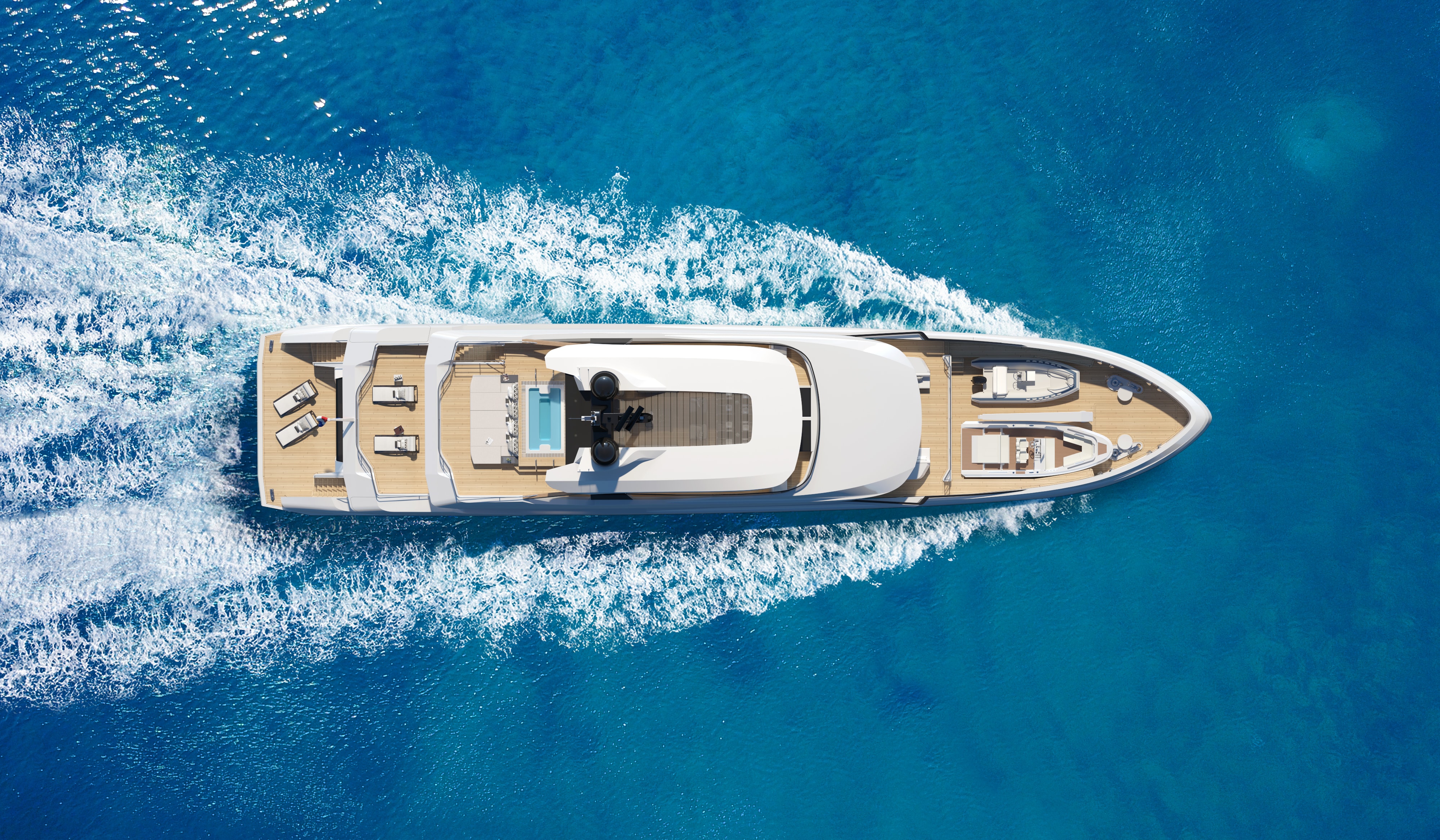 This double-screw yacht with a beam of 8,8 metres features interior volume of 420 GT spread over four decks, with a hull made of steel and aluminium. Marquis' exterior design concept was developed by Dutch designer René Van der Velden, who is a long time collaborator with
Moonen
, who worked on their previous models e.g.
49-metre Carribean line's flagship Monito
or
30-metre Bijoux
.
The yacht has spacious lounge zones and features wheelhouse at the bridge deck. The sundeck is fitted with sun pad aft with panoramic sea views, fitted with Jacuzzi, shaded zones and a beach club.
Marquis can accommodate up to 10 guests on-board within four guest cabins situated at lower deck, while the master suite can be found at the maindeck, alongside with galley, dining area and a saloon. Crew members capacity amounts to 10 crew members with a separate captain cabin.
Engined with two Caterpillars, Marquis features a range of approx. 4,000 nautical miles at lower speeds due to her fuel capacity of 55 000 litres. Yet, round displacement hull's bilge enables economical fuel consumption, according to Maarten Hogeweg,
Moonen Yachts
Business Development Manager. He also indicates that the vessel's noise and vibration levels will be kept to a minimum.
Moonen shipyard
was found in 1963 in the Netherlands starting with small yachts below 20 metres. Since then, the company has transformed into bigger yachts builder, with the average yacht LOA of 30-40 metres. At the moment, 50-metre Monito remains the yard's largest project.