Custom Line Navetta 38 has added the latest made-to-measure yacht in the brand's displacement line. Boasting a fresh exterior and interior design, and setting new benchmarks for cruising luxury, this exquisite yacht measures 38.76 meters in length and 8 meters in beam, featuring a displacement hull under 300 GT. The creation of this sublime vessel is the outcome of a collaboration between the Strategic Product Department, spearheaded by Piero Ferrari, and the Engineering Department of the Ferretti Group. The exterior styling was made by architect Filippo Salvetti and interior design by ACPV ARCHITECTS Antonio Citterio Patricia Viel.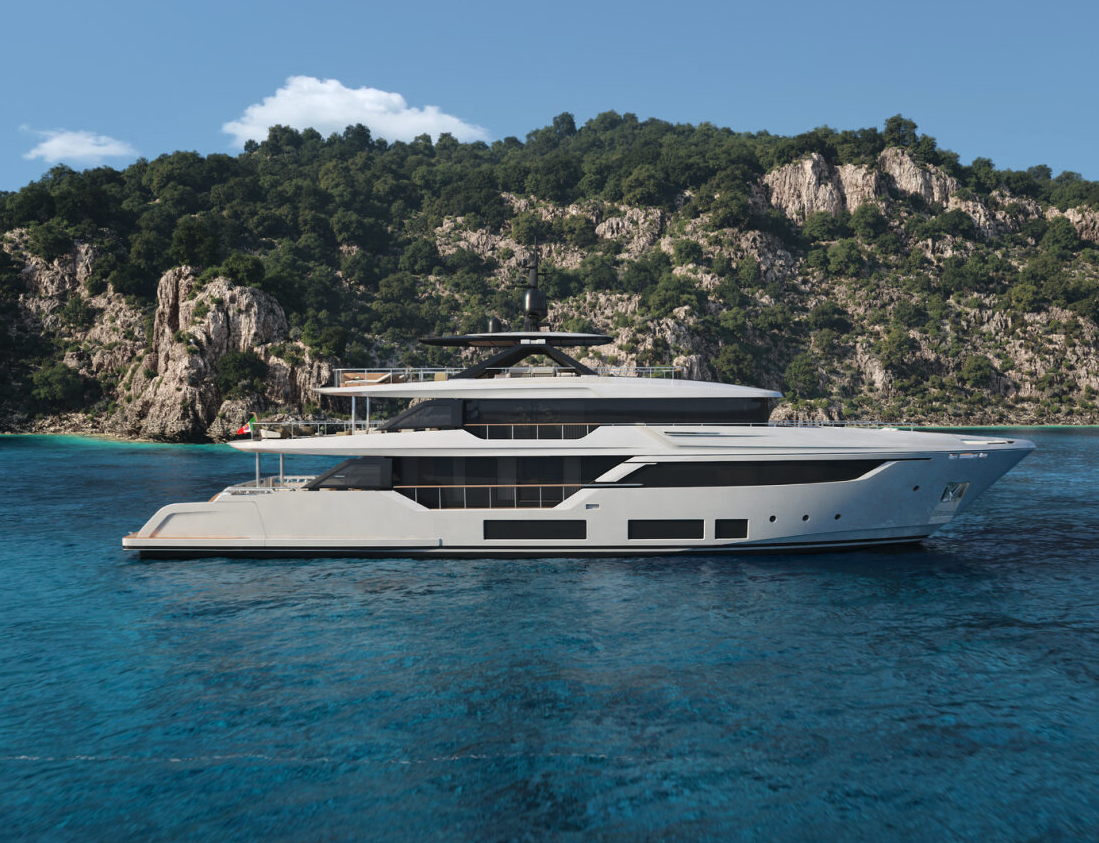 The exteriors are characterized by a timelessly classic design language that features simple, harmonious lines expressing absolute luxury with elegance and refinement. The key word is flexibility: Custom Line Navetta 38 has been designed to enhance the experience offered by its interior spaces. Another strong focus was on natural light, with extensive full-height windows creating powerful continuity between external and internal spaces and a feeling of harmony with the marine environment.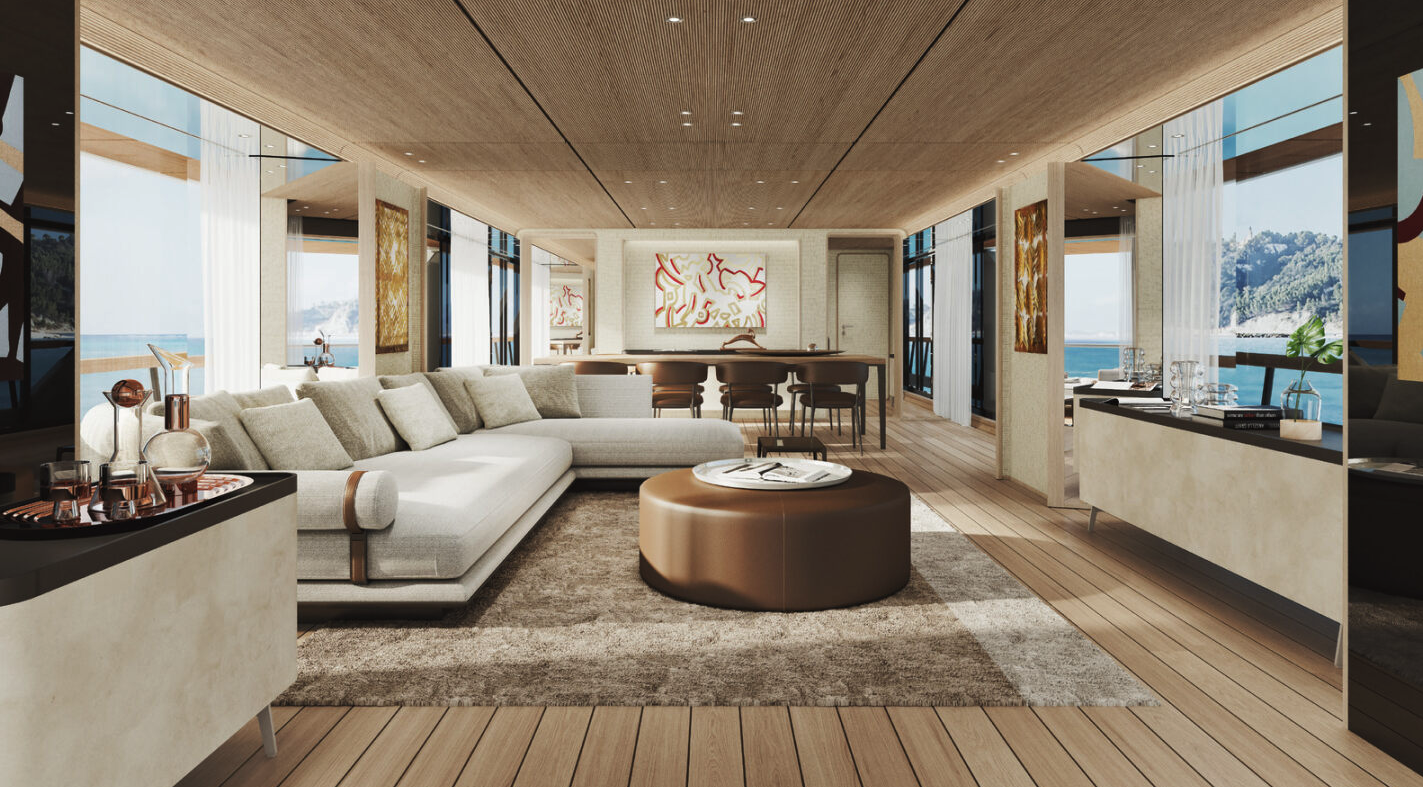 This superyacht was designed to maximize the usage of all available space on the four decks, with a large master suite of over 40 sq m and completely separated crew and guest flows to ensure maximum privacy. The stern area is a unique and innovative feature on board Custom Line Navetta 38 and a completely new take on the full-beam beach deck concept.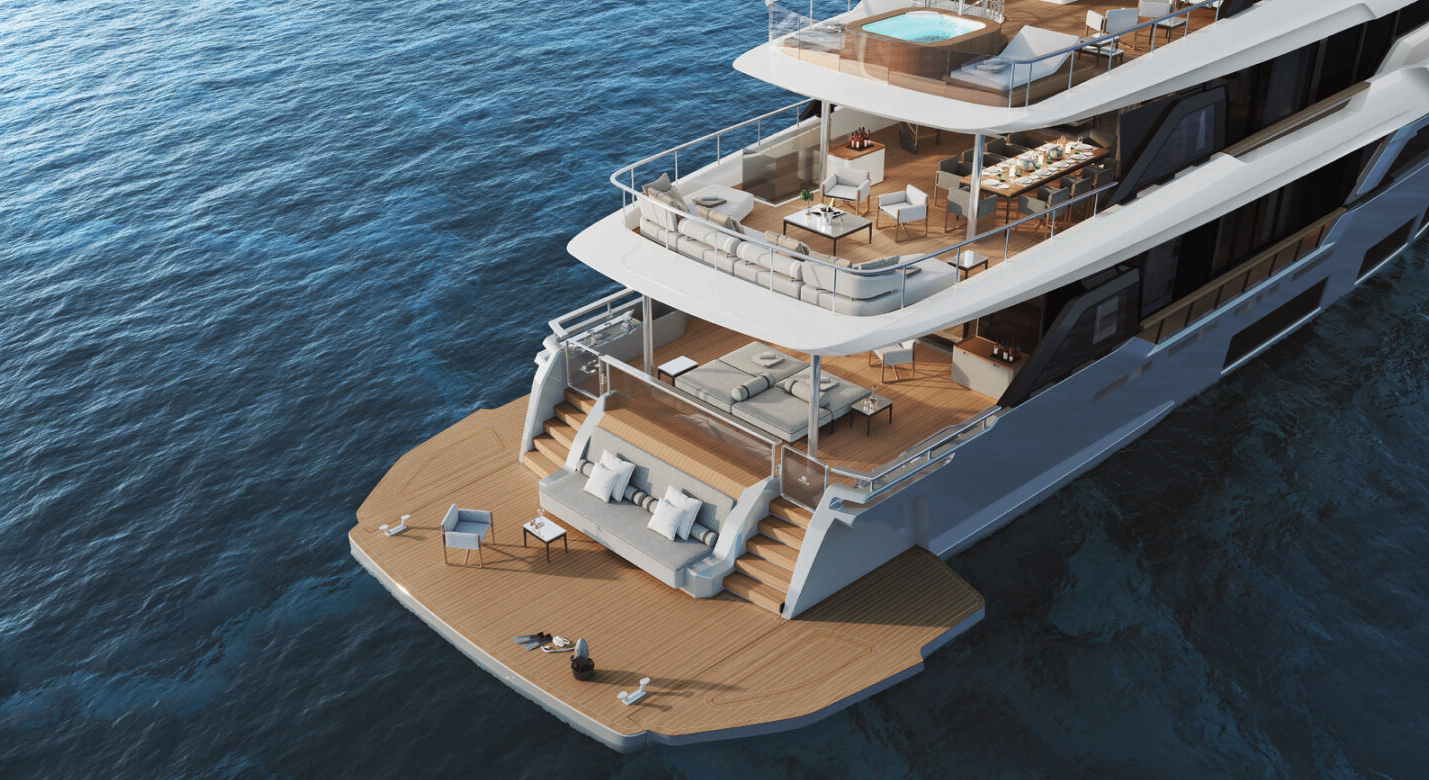 The beach club and main deck cockpit, spanning over 70 sq. m, embody the flush deck concept with an open and versatile design. Modular units furnish the area, creating a generous space at the water's edge. This appealing beach club offers relaxation with a sea-facing couch for panoramic views and a spacious swim platform for direct water access. The rational layout enhances practicality. Glass parapets on the main deck and sundeck foster continuity with the open sea. The 70 sq. m sun deck transforms into an exceptional socializing and relaxation area, featuring a sea-view hot tub, sun lounge, and open-air dining under a painted hard top. Expansive glazing provides a stunning 180-degree view.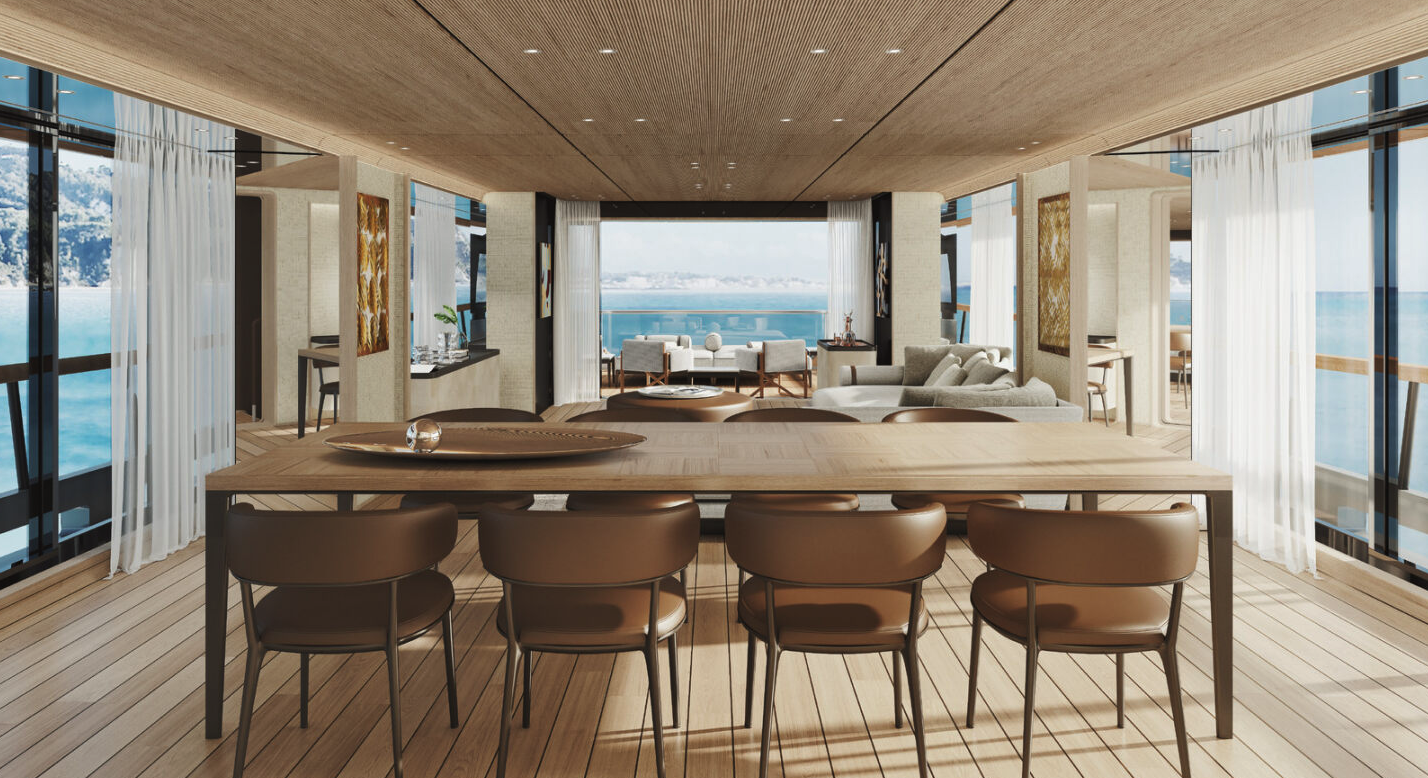 The interior design is developed around a concept based on refined detailing and the use of fine materials with natural textures, including various types of leather and also linen and parchment, chosen both for the finishings and the upholstery and coverings. The custom-designed furnishings are skilfully handcrafted by the shipyard's expert personnel.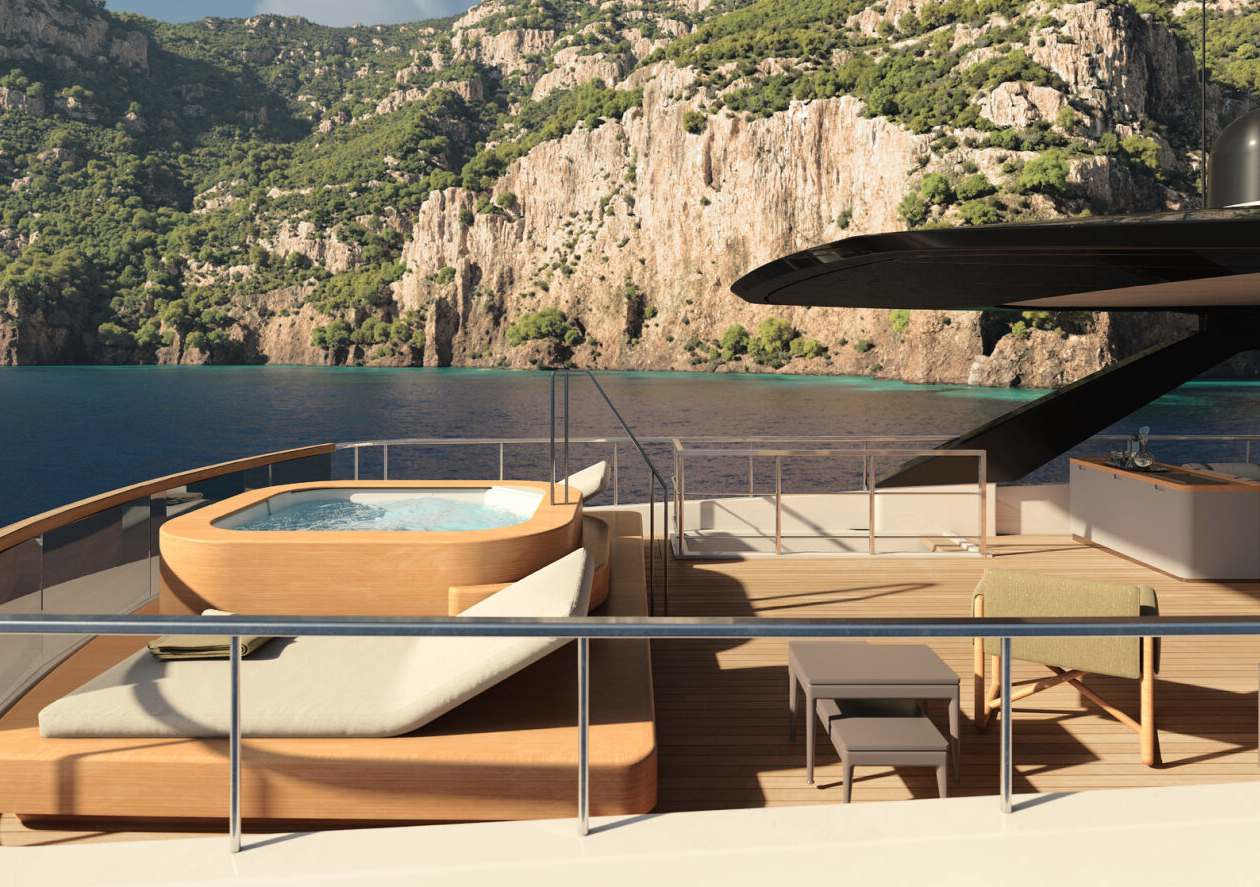 Custom Line Navetta 38 has a master suite and four guest cabins on the lower deck, accommodating a total of 10 people on board and 7 crew members, including the captain.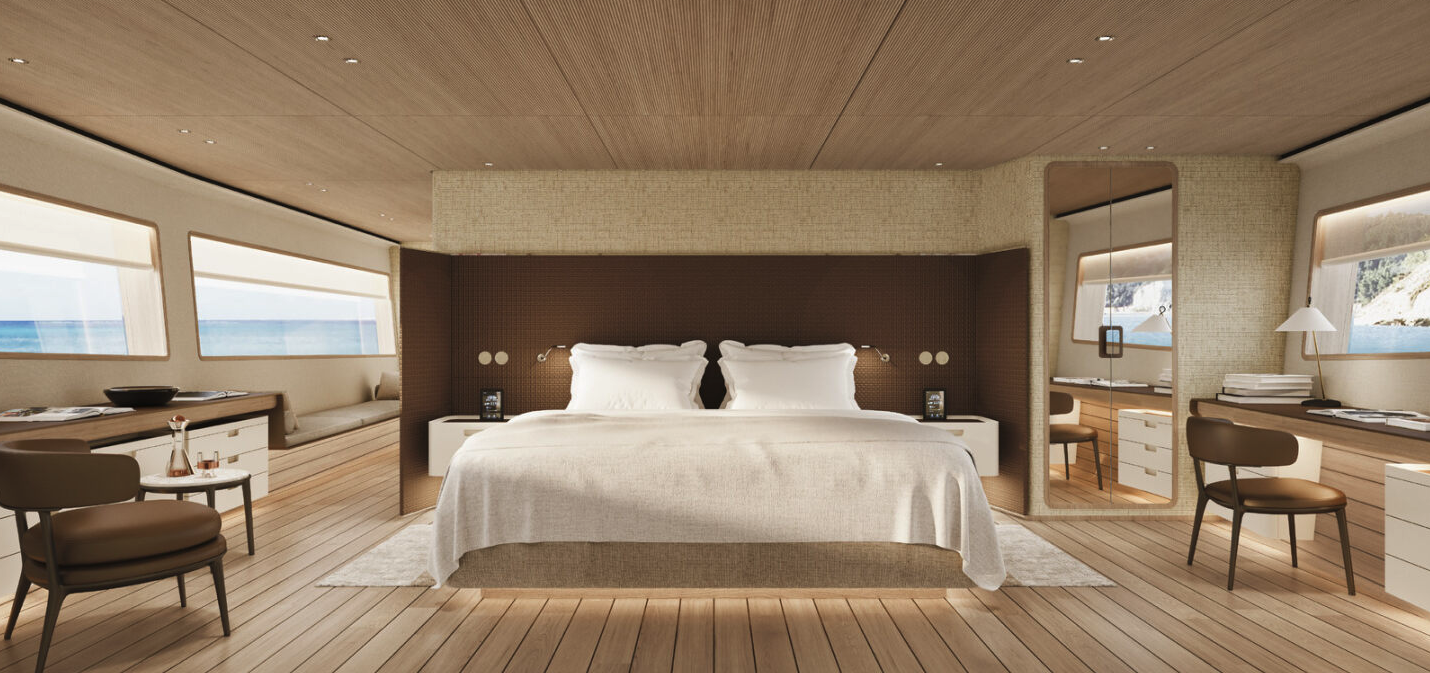 Ideal for covering long distances with low fuel consumption and to enjoy category-beating performance, the standard engines are 2 MAN units rated 1,400 hp. They drive the yacht to a top speed of 15 knots, with a range of about 2,800 nautical miles at an economy cruising speed of 10 knots (preliminary data). The design is also SCR (Selective Catalytic Reduction) ready and installing the system brings a 70% reduction in NOx emissions (IMO3 compatible).
"The birth of a new Navetta always exceeds expectations. We achieve this goal by drawing on talented designers who create magnificent new balances between form and function", says Ferretti Group CEO, Alberto Galassi.
The first unit is under construction at the Ferretti Group Superyacht Yard in Ancona, with delivery planned in 2024.
The
Ferretti Group
, led by Chief Executive Officer Alberto Galassi, is now one of the world's leaders in the construction and sale of luxury yachts and pleasure vessels, with a unique portfolio of brands: Ferretti Yachts,
Riva
,
Pershing
, Itama, Mochi Craft,
CRN
,
Custom Line
and
Wally
.
Credits: Ferretti Group