Lurssen, Oceanco, Feadship, Nobiskrug and Benetti- pioneers in the stable supply of large yachts. The growing fleet of mega yachts also led to the fact that there were more for the charter. The largest of them was the 136-meter Flying Fox, delivered by Lurssen in 2019 and presented at a yacht show in Monaco.
The massive 136-meter superyacht Lürssen
Flying Fox
has become one of the largest 20 superyachts in the world.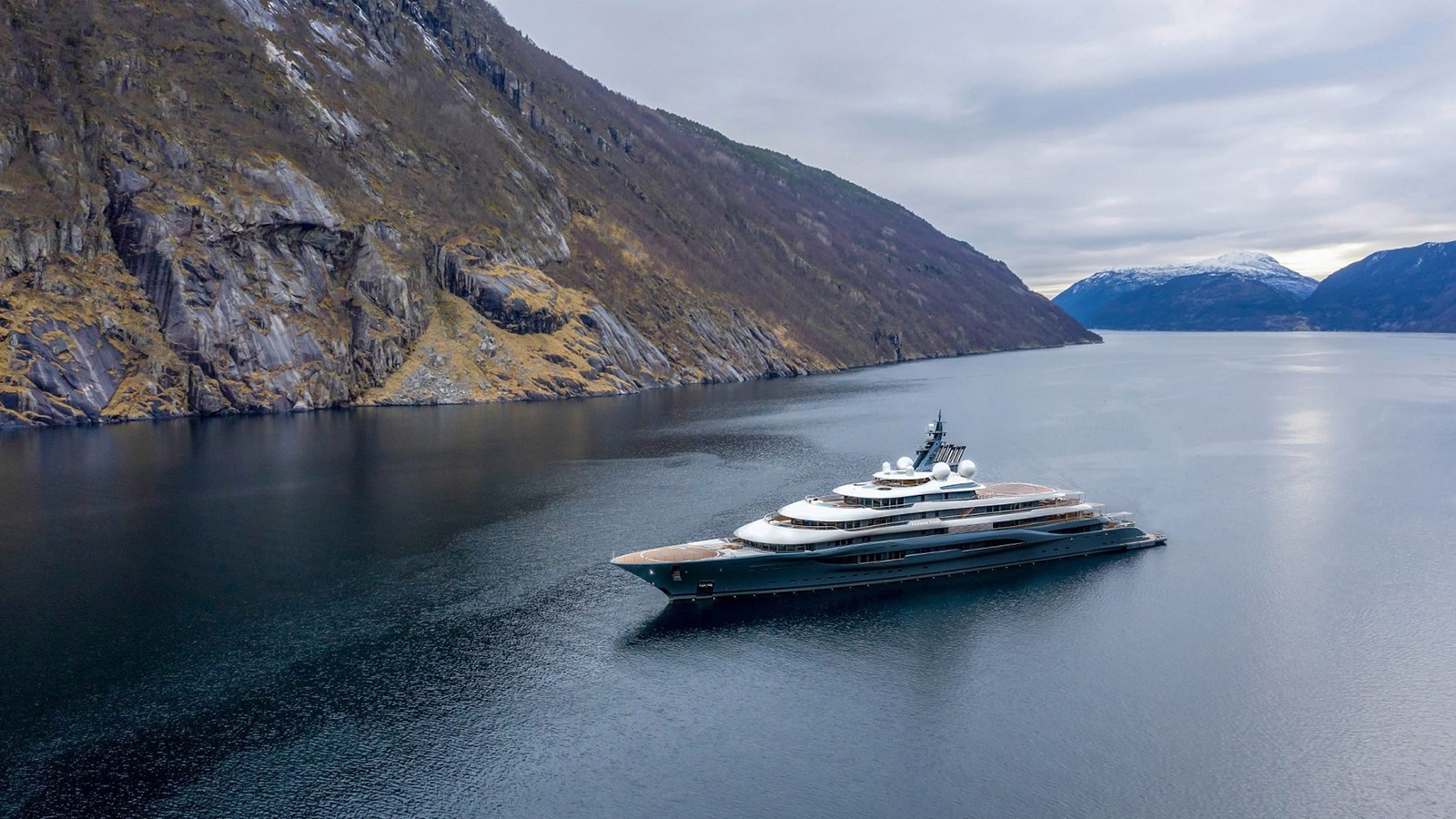 Of particular note are the capabilities of the Flying Fox helicopter: it has a pair of helipads for superyachts, one on the sun deck, and the second on the bridge deck, with D-values ​​of 18 meters and 14 meters, which can take the largest helicopters to the store.
Its stylish exterior was designed by
Espen Oeino
. Key features include cutouts on the bridge deck and upper deck, which allow a lot of natural light to pass through floor-to-ceiling windows. The elegant and graceful interiors of Flying Fox are owned by Mark Berriman. The designer created a calm and spacious interior, emphasized by neutral tones, complemented by tactile surfaces and decoration. The interior of the Flying Fox includes 11 guest cabins; one master and 10 VIPs, all of which have sea terraces. Accommodation for crew 54.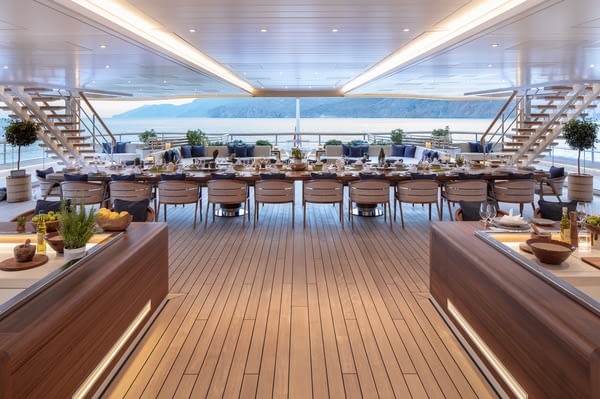 Another significant object was Amadea.
Amadea
has surprisingly detailed finishes built to the standards of a yacht of this size. Since the first cutting of steel, delivery took only 31 months. Made of steel and aluminum, Amadea was delivered in 2017.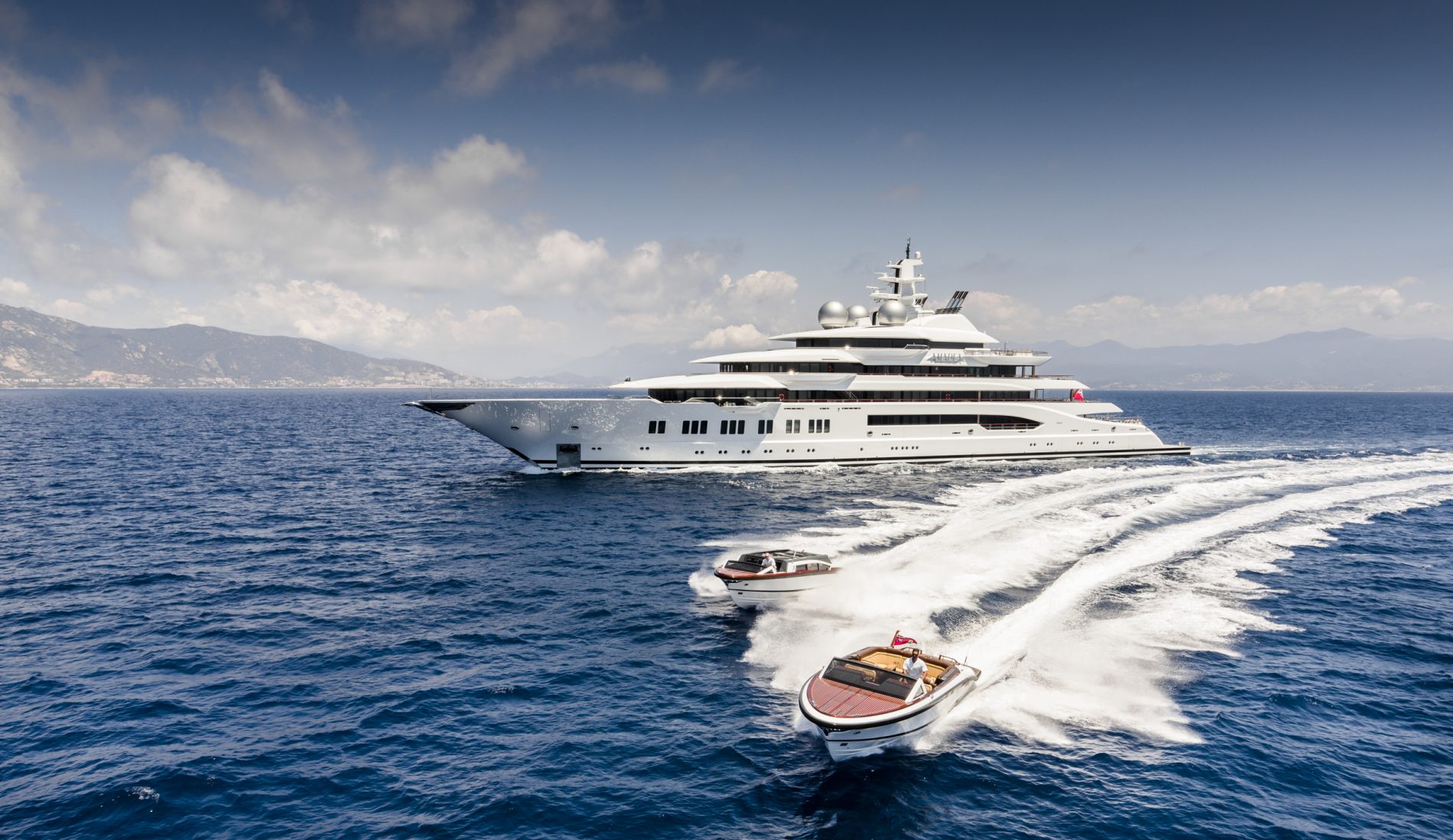 The technical capabilities of the yacht were based on an existing project - Quantum Blue, launched in 2014. Interior designer Francois Zuretti combines grandeur with intimacy: hand-painted Michelangelo's clouds on the ceiling above the dining table; or dozens of warm organic tones delivered through whiskey with highlight, brandy and rum in clear bottles.
Art Deco interiors were created in collaboration with the Dutch artist Willem Lenssink.
According to Francois Zuretti, the owner requested an authentic classic presentation with the integration of 18th century classic furniture.