Overmarine Group has announced the sale of Mangusta 94 for an American client.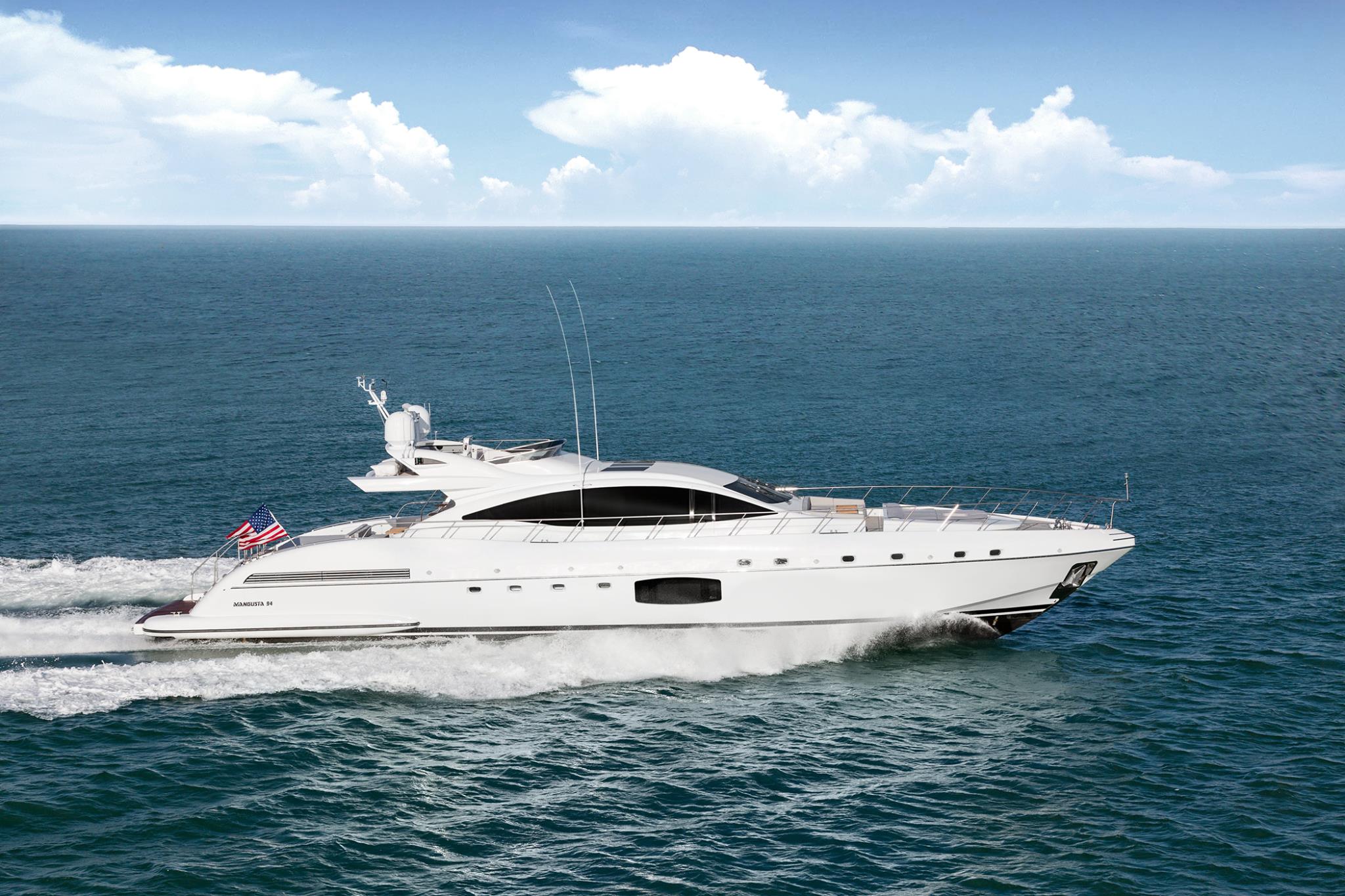 A new sales success that has been achieved because American customers see in Mangusta yachts a functional set up and quality engineering technology beyond their sheer beauty. They also particularly appreciate our shipyard because they know there is a family business that has been operating in the industry for over sixty years behind it. And then there are people like Stefano Arlunno, who are the perfect embodiment of the company's values, who are always on hand to guarantee the attention and assistance locally that they merit
Francesco Frediani, Mangusta's Commercial Director

Mangusta 94 is a perfect interpreter of what a "Maxi Open Mangusta" means: great visual impact with sporting lines and on-board technology for faultless cruising. Mangusta 94 is ideal for those who want to reach their destination in total comfort but very fast if that is what they want. It is versatile like all the yard's yachts, and it is particularly appreciated for its functionality including cruising in shallow water thanks to its waterjet propulsion, a must for cruising in the Americas.
This yacht contains all Mangusta' latest generation technology, with engines that guarantee the maintenance of the high performance levels with decidedly lower consumption and with the KameWa / Rolls Royce waterjet propulsion system for smooth cruising. On-board comfort whether at anchor or on the way is provided by two gyroscopic stabilizers. As for every other Mangusta, this yacht, the fifth in the series, will have interiors and decors custom designed to mirror the Owner's wishes and produced as always with a craftsman's care: from the choice of the materials to the quality of the work, for every detail on board. The yacht will be ready for the summer of 2018.
On April 11 the 12th Maxi Open yacht from the Mangusta 165 series, and third unit of the new "Evolution" series,
was launched
at the Overmarine shipyard in Viareggio. Besides the 42 metre which has also been recently
launched
, other units are currently being built in the same location, amongst which
a 54 metre from the new Mangusta GranSport line.