A 42 metre steel and aluminium yacht from the Long Range line, Mangusta Oceano 42, was launched last Friday, 28th April. This is the second three deck displacement vessel Overmarine Group has built in its new 22000m2 facility (of which 9000m2 are indoors) in the Pisa wet dock, Tuscany, which is used exclusively for production in metal. Besides the 42 metre which has just been launched, other units are currently being built in the same location, amongst which
a 54 metre from the new Mangusta GranSport line.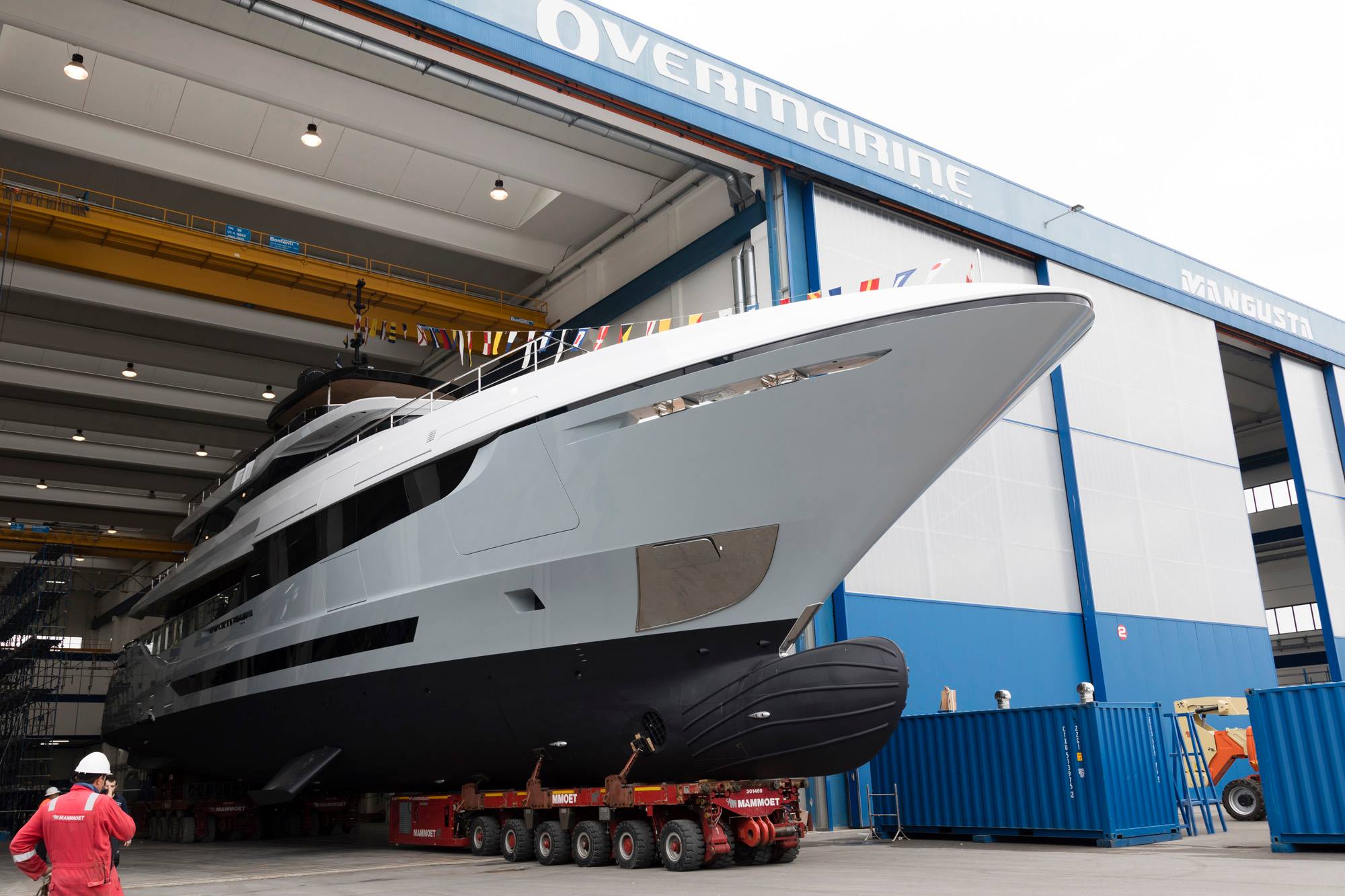 Mangusta Oceano 42 was designed by Alberto Mancini. The uniqueness of this yacht lies in her onboard technology and stylish content, combined with a number of lifestyle features usually found on much larger yachts. One example of Mangusta Oceano 42 is to be found at bow, designed with two separate sunbathing areas that merge into a swimming-pool with an infinity effect waterfall. It is also present astern, with a hatch that opens out to create a platform over the sea, offering a glimpse of the beach area.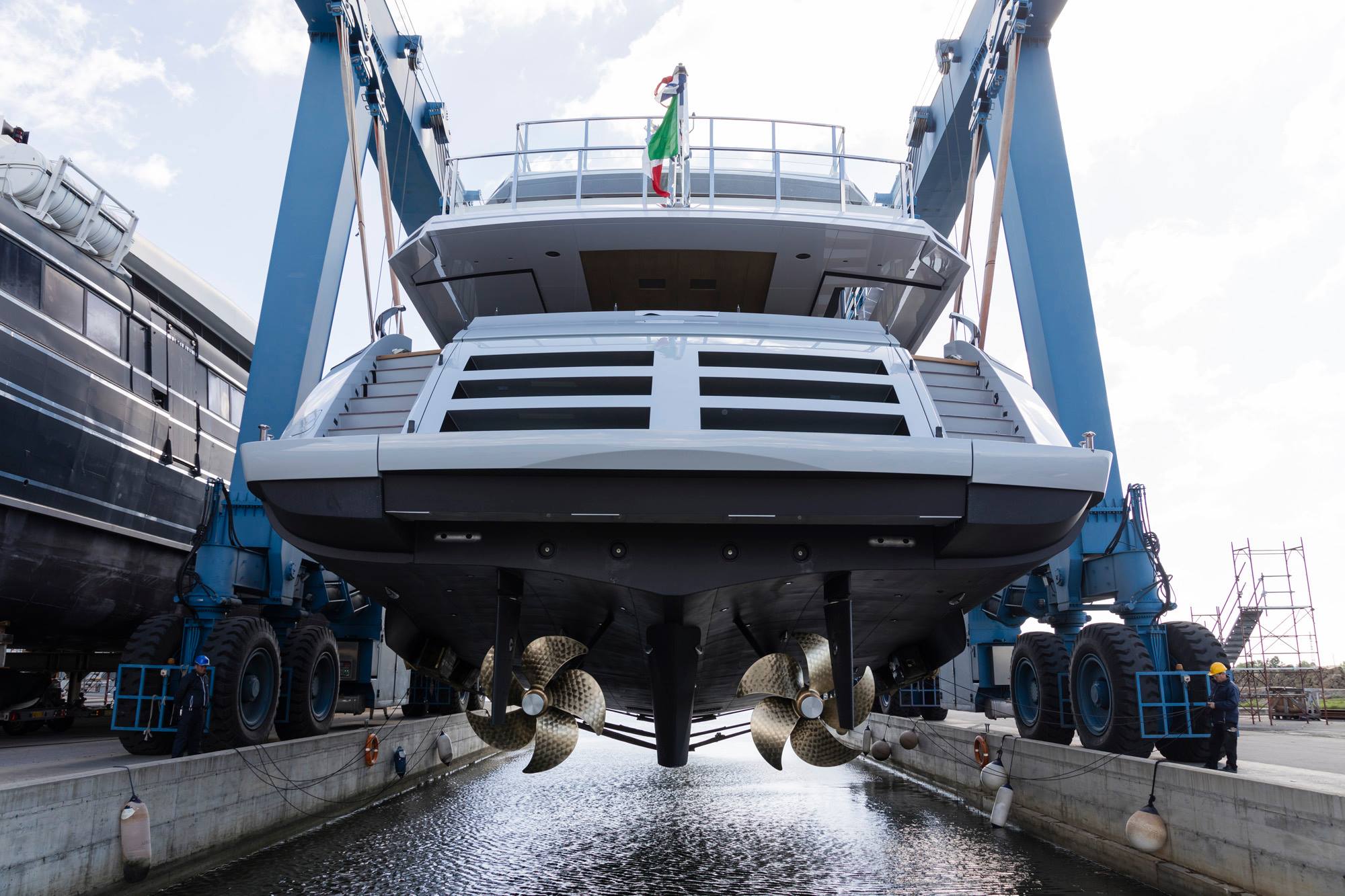 In this second unit, the nude look of the hull, with its barely perceptible colouring, intensifies the intersections of concave and convex shapes and highlights the yacht's proportions. The interiors have been custom-made to the Client's wishes, regarding both the layout of the spaces and the décor. They have been designed to accommodate up to 12 guests in 5 cabins as well as a crew of 7.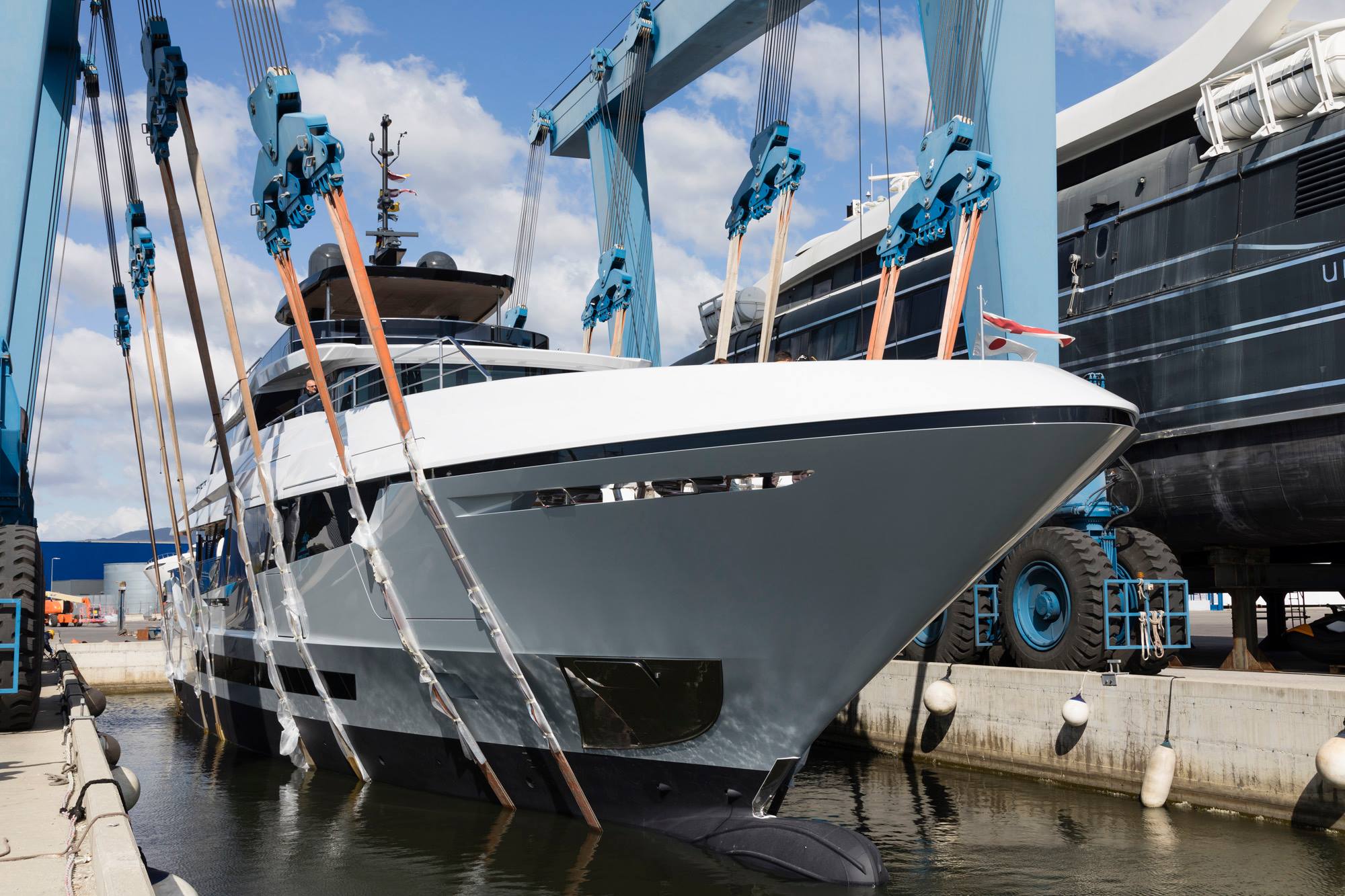 Behind the feeling of space and comfort on board, the continuous dialogue between interiors and exteriors and the design of the various different areas and furnishings, there is all the background of Mangusta technology: lighting design and natural light which enters through the large windows; a reduction in the visual barriers which enhances the spaciousness and increases the proximity of Owner and guests to their surroundings; a terrace overlooking the sea and a built-in head with a game of glass in the Owner cabin; glazed transparencies on the bottom of the pool, on the stern hatch and on the decks that ensure continuity between interiors and exteriors; a side garage at bow; an accommodation ladder; the quality of interiors, not only for the amount of materials used and the painstaking research carried out before they were chosen, but how they were produced and matched together.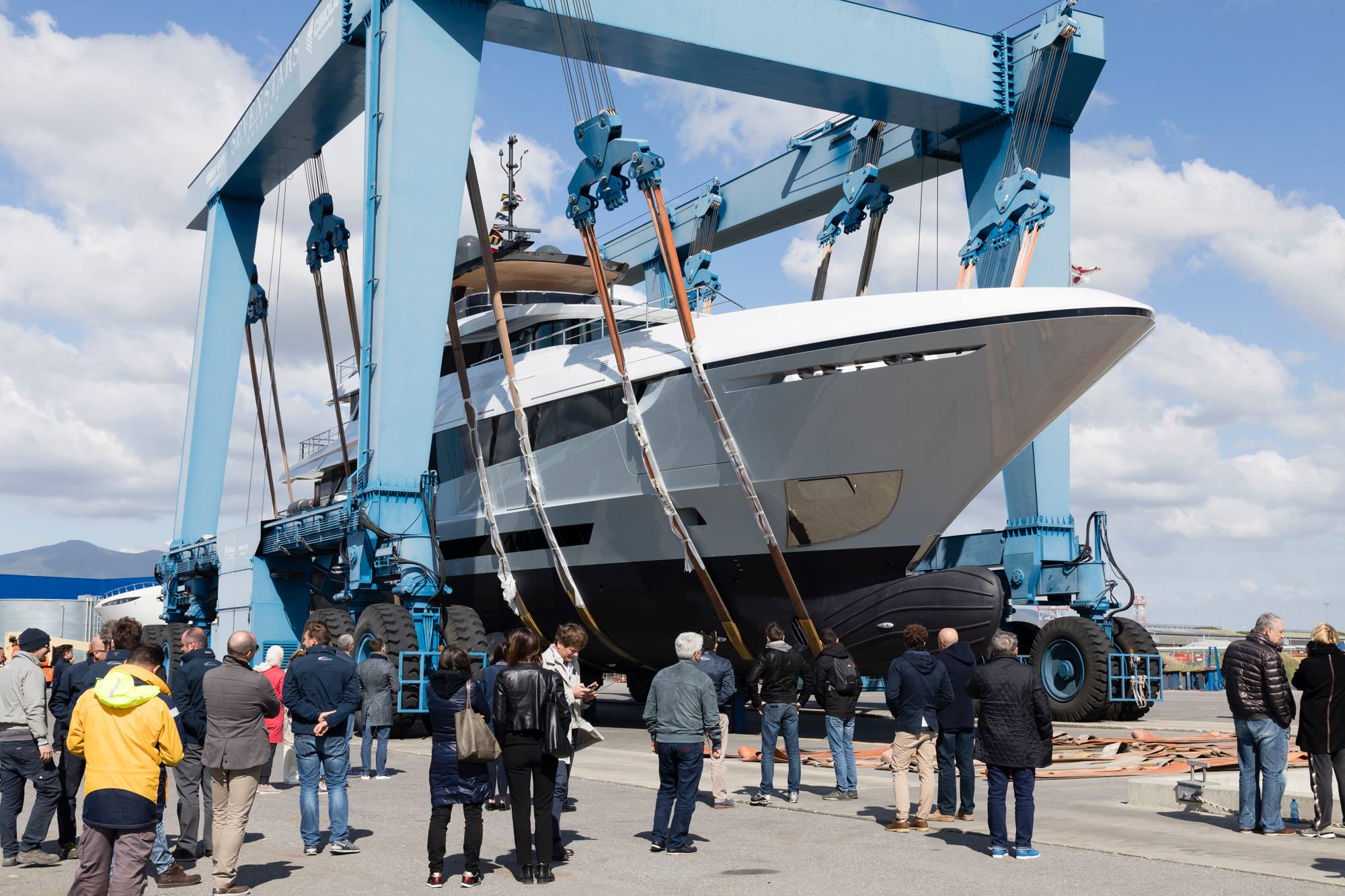 On the technical side this yacht offers a quality of performance as well. She can reach a cruise speed of 11 knots and range of over 4500nm. The use of last generation technologies and materials limits both noise and vibrations.
On April 11 the 12th Maxi Open yacht from the Mangusta 165 series, and third unit of the new "Evolution" series,
was launched
at the Overmarine shipyard in Viareggio.