Lürssen
has announced the successful launching of project
13800
. The 55m was built for an experienced owner, who had a clear idea for his future vessel. Designed by
Bannenberg & Rowell
, the fearless use of colours and textures as well as museum quality interior furniture pieces underline the approach of tremendous attention to detail – not only in the interior spaces but also in the technical areas.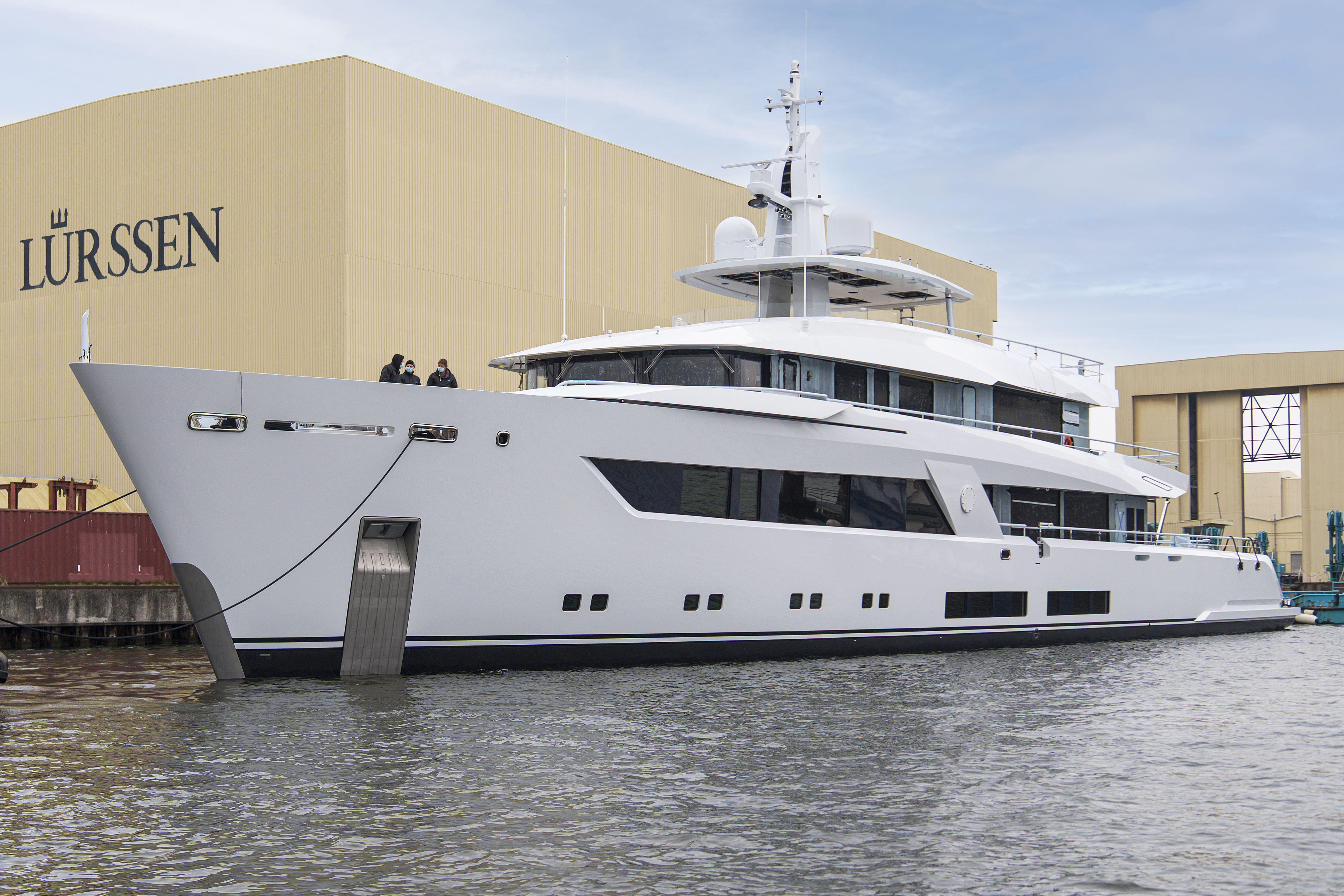 Dickie Bannenberg confirms: "We are excited to see 13800 emerge from her shed. The initial concept was influenced by our studies based on the classic yacht
Carinthia VI
, designed by Bannenberg Snr, and built by Lürssen in 1973."
Lürssen is known for manufacturing the largest yachts in the world but is also actively targeting projects in the 55 to 75 meter range. Project 13800 is a first step in reestablishing the brand as a serious proposition for yachts in that size bracket as well.
"We are very grateful for the client's trust in us to build his dream of a bespoke 55m yacht. The OR-team has fantastic experience with that size of yacht and it has been a very fruitful collaboration so far," says Peter Lürssen, managing partner.
Her delivery is planned for summer 2021.
Lürssen
is a German shipyard with headquarters in Bremen-Vegesack and shipbuilding facilities in Lemwerder, Berne and Bremen-Aumund. Founded in 1875, Lürssen is one of the world's leading builders of custom luxury superyachts and has launched many of the largest yachts in the global fleet, including
Octopus
,
Rising Sun
, and
Azzam
.
Credits: Lürssen/KlausJordan