This new solar-powered catamaran concept is called Pagurus. It is ecologically powered by sun and water. The 25m yacht can accommodate twelve guests in five cabins and four crew members. The living space is divided in two side hulls connected to each other through a bridge tower deck station with the helm station and dining area.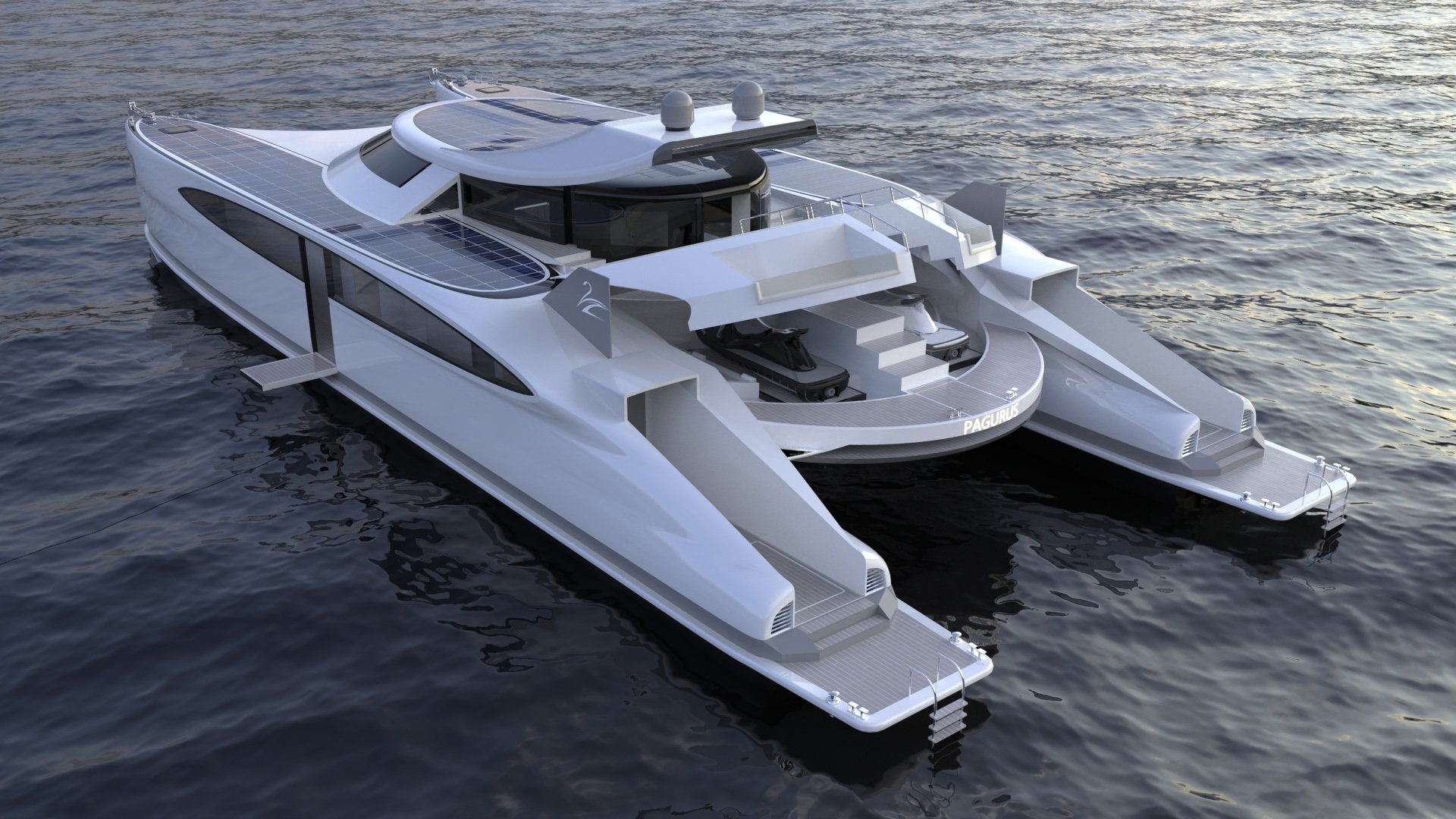 The central part incorporates the crane platform, which connects through four electric winches and can load and upload anything from dining sets to off-road vehicles and tenders.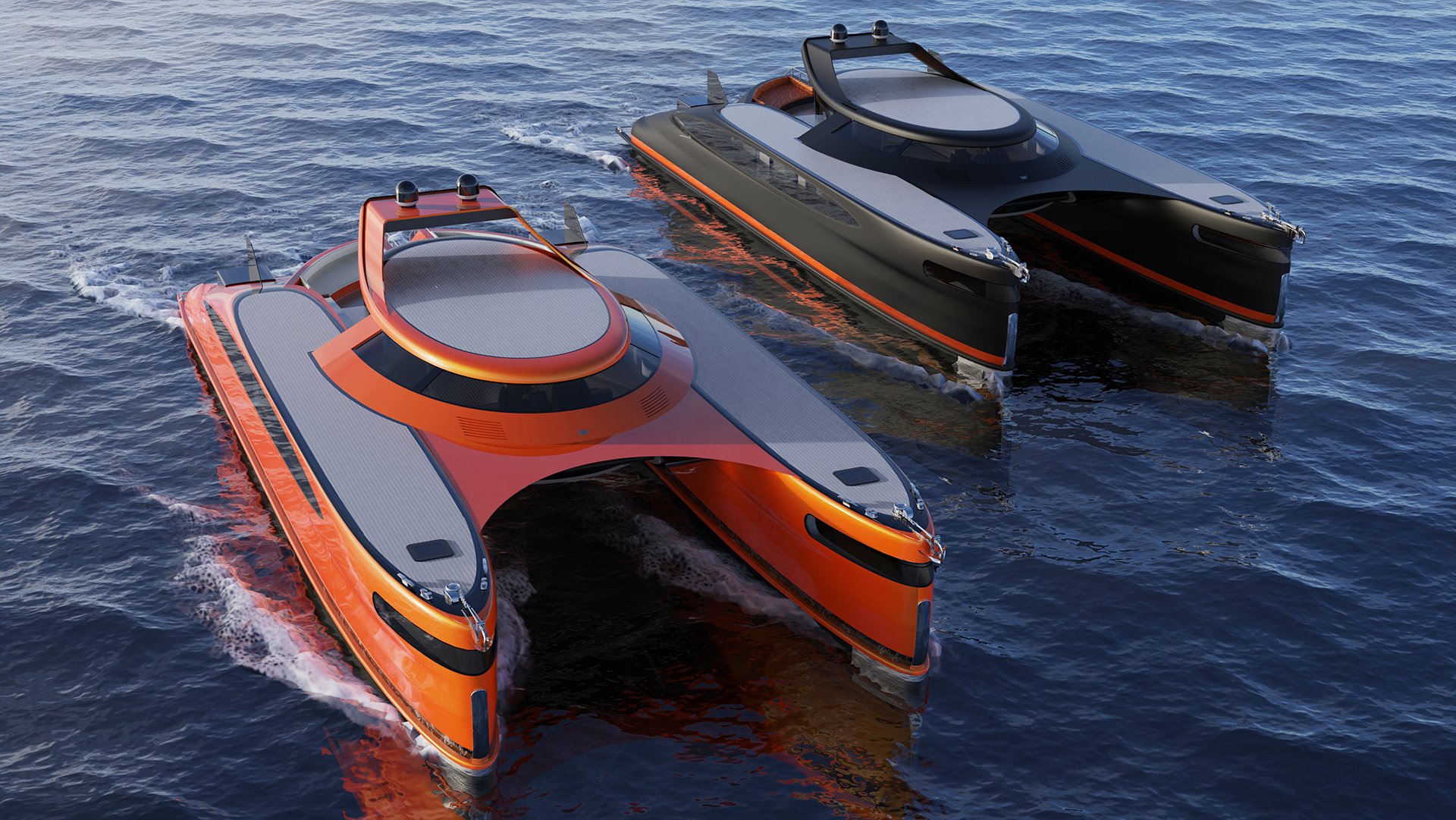 One of the most amazing aspects is the ability to turn Pagurus into a vehicle that can move on sand and mud. The estimated maximum sailing speed will be around 25 knots and cruising speed will be 18 knots.
Pagurus is one more nature-inspired concept by Lazzarini Design Studio. The futuristic swan-shaped Avanguardia is another.
Video code:
Credits: Lazzarini Design Studio