Avanguardia, meaning 'vanguard' in English, is
the latest luxury yacht concept from Italian designer Pierpaolo Lazzarini, known for his unique watercraft concepts. This mega yacht proposal takes its name from the positioning of the control tower, which also resembles the head of a swan.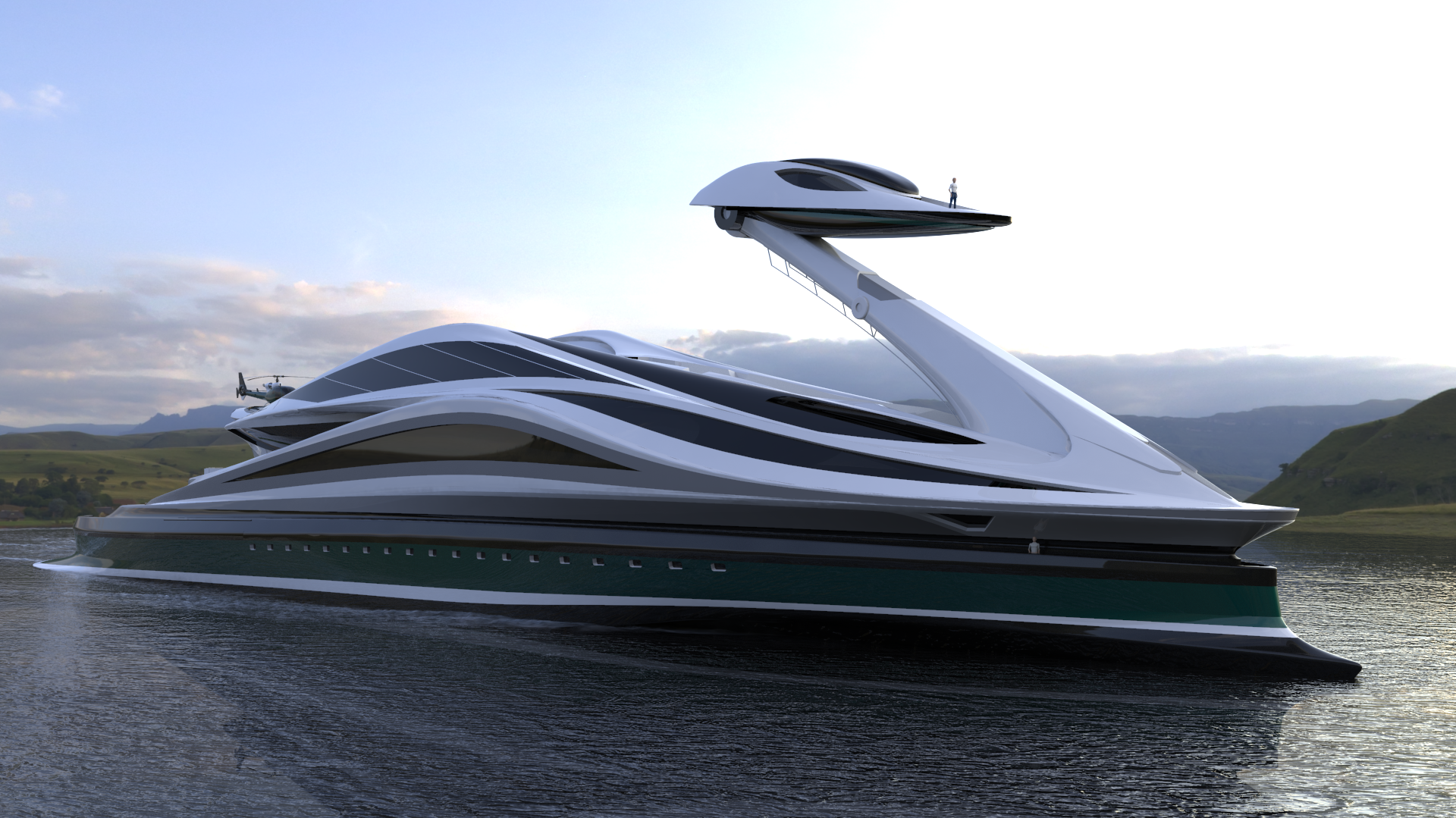 Like other Lazzarini creations, Avanguardia is also modular, and the owner can pair it with Lazzarini-made jet capsules.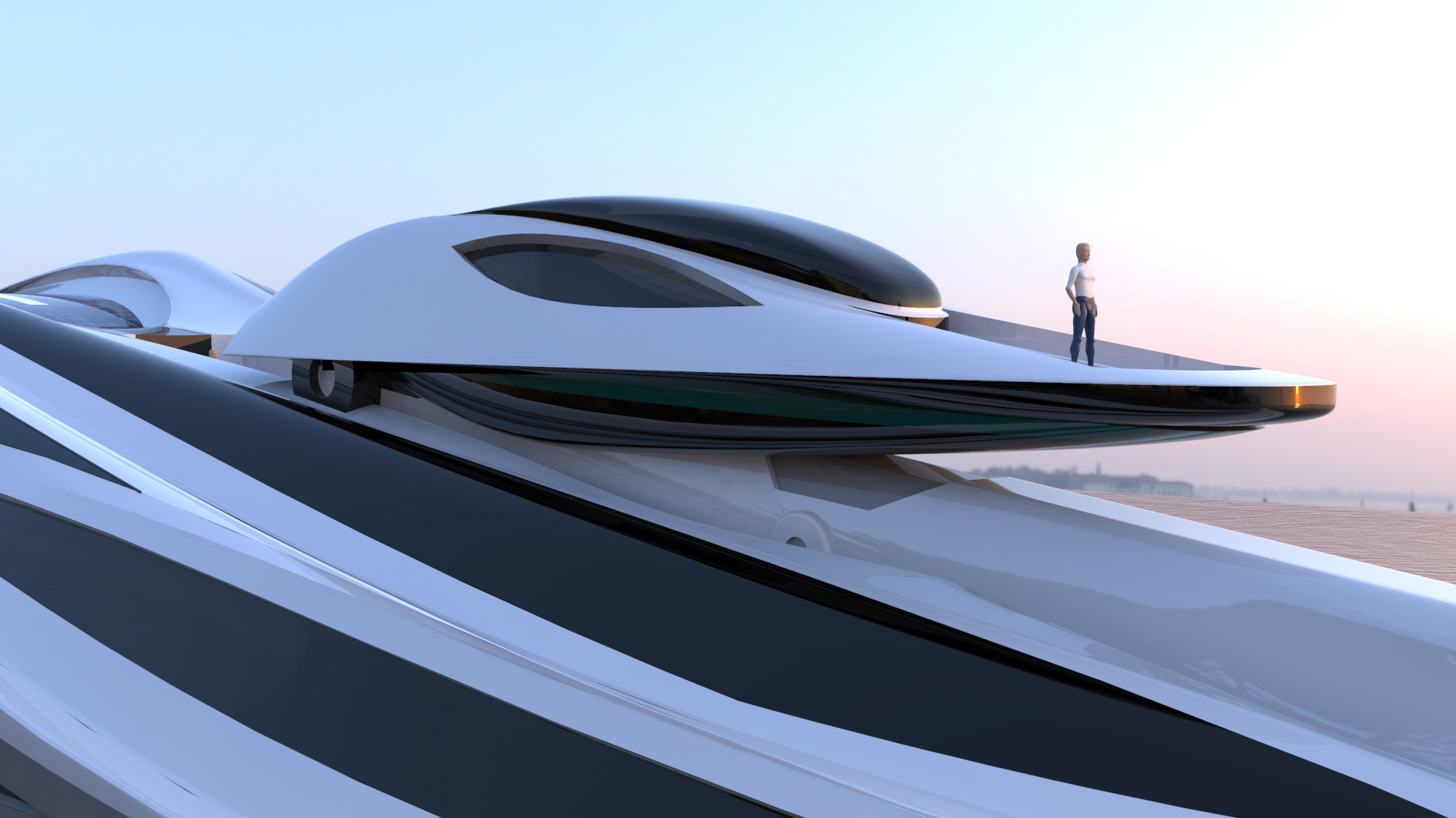 With the inspiration for the 'head' stemming from a 1970s Japanese manga, the swan 'head' functions as a control tower to maneuver the 137-metre long yacht.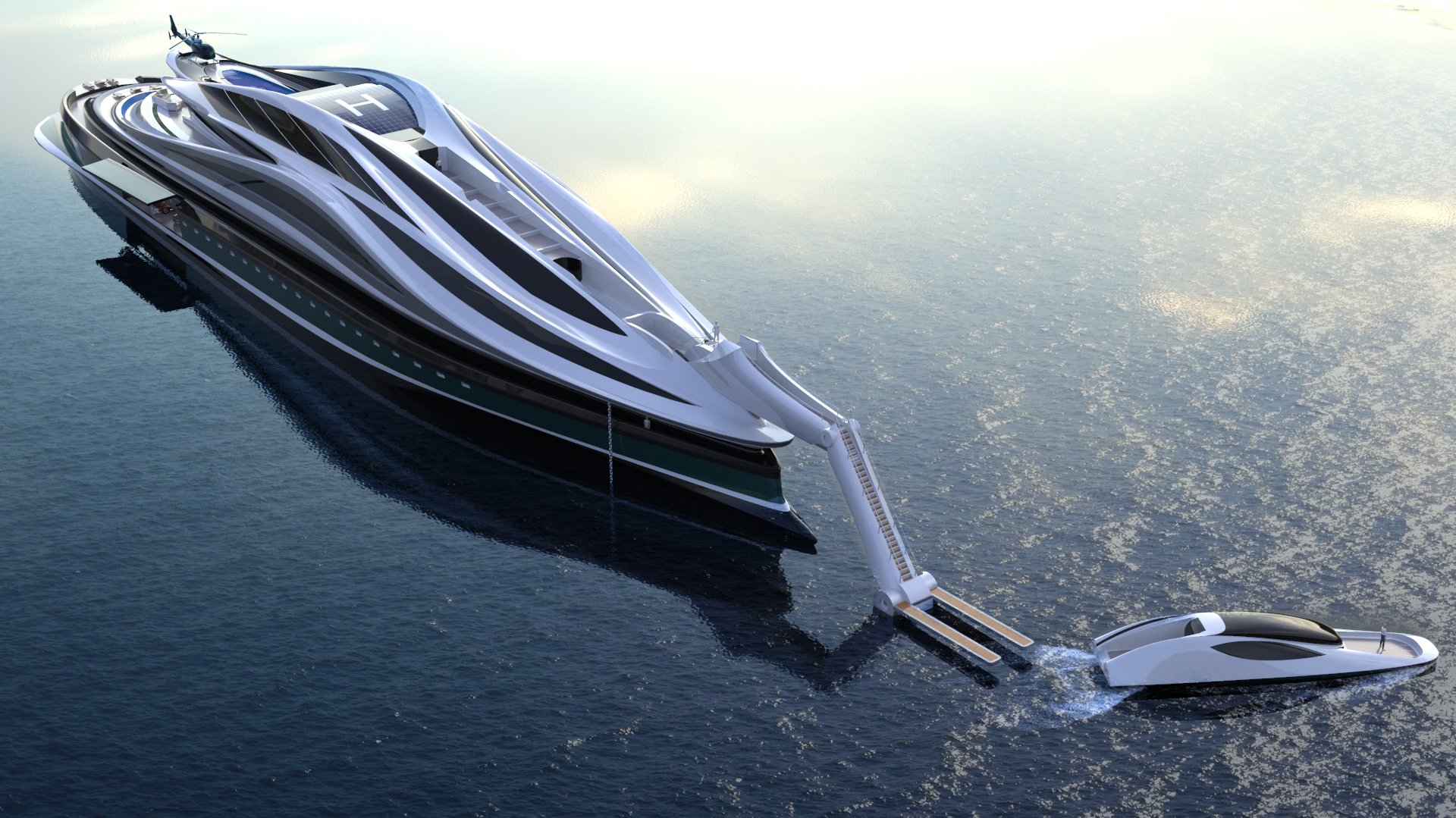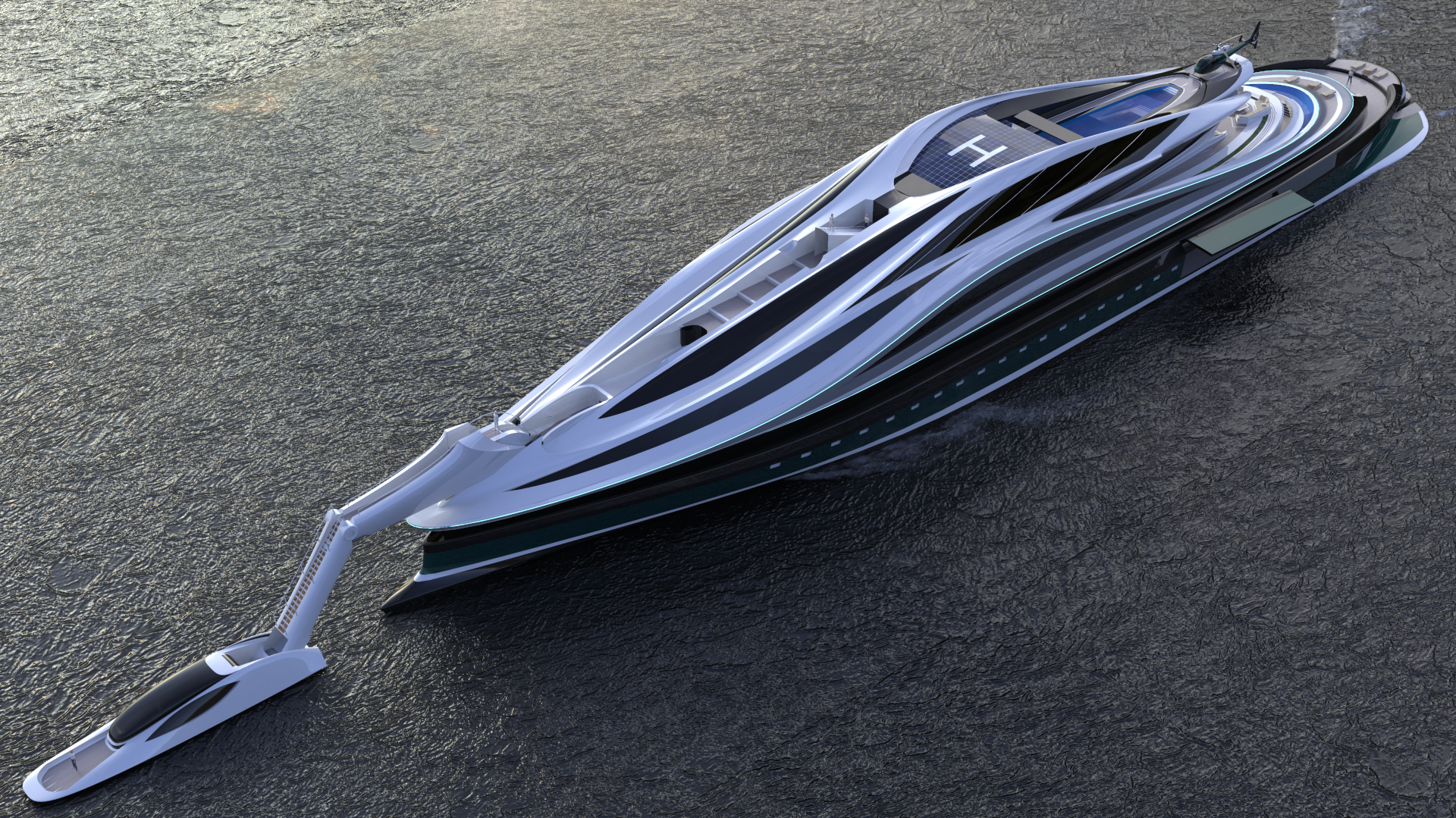 This isn't just for aesthetics, as the control tower can be lowered down to water level and detach from the main vessel, transforming into an auxiliary 16-metre boat, while a second control point aboard Avanguardia keeps her in motion.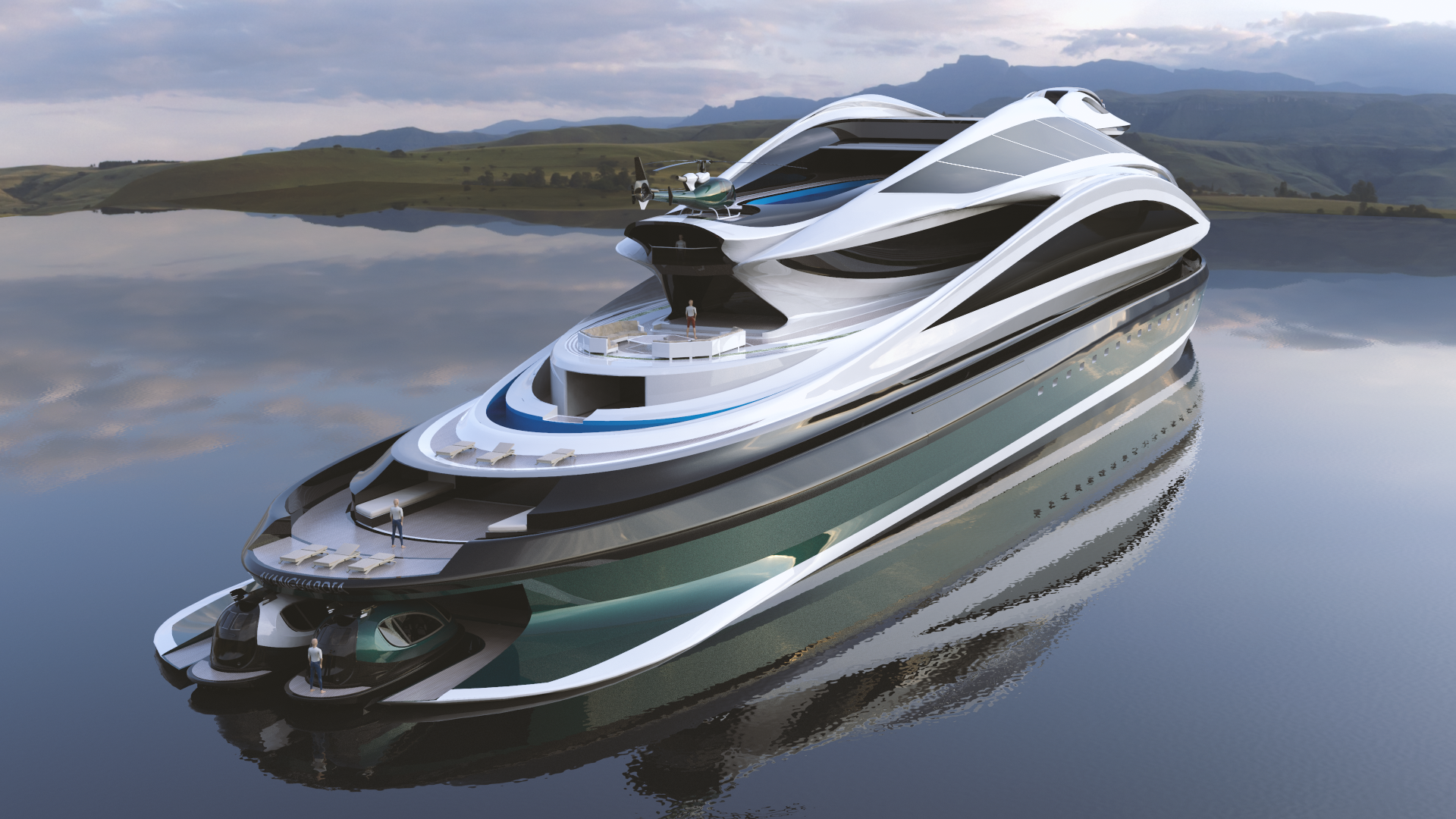 Avanguardia is subdivided into 5 decks, which include two helipads each with a hangar, a swimming pool, Jacuzzi and an abundance of sunbathing and social areas for up to 60 guests while cruising. There is the potential for even more guests for dockside events.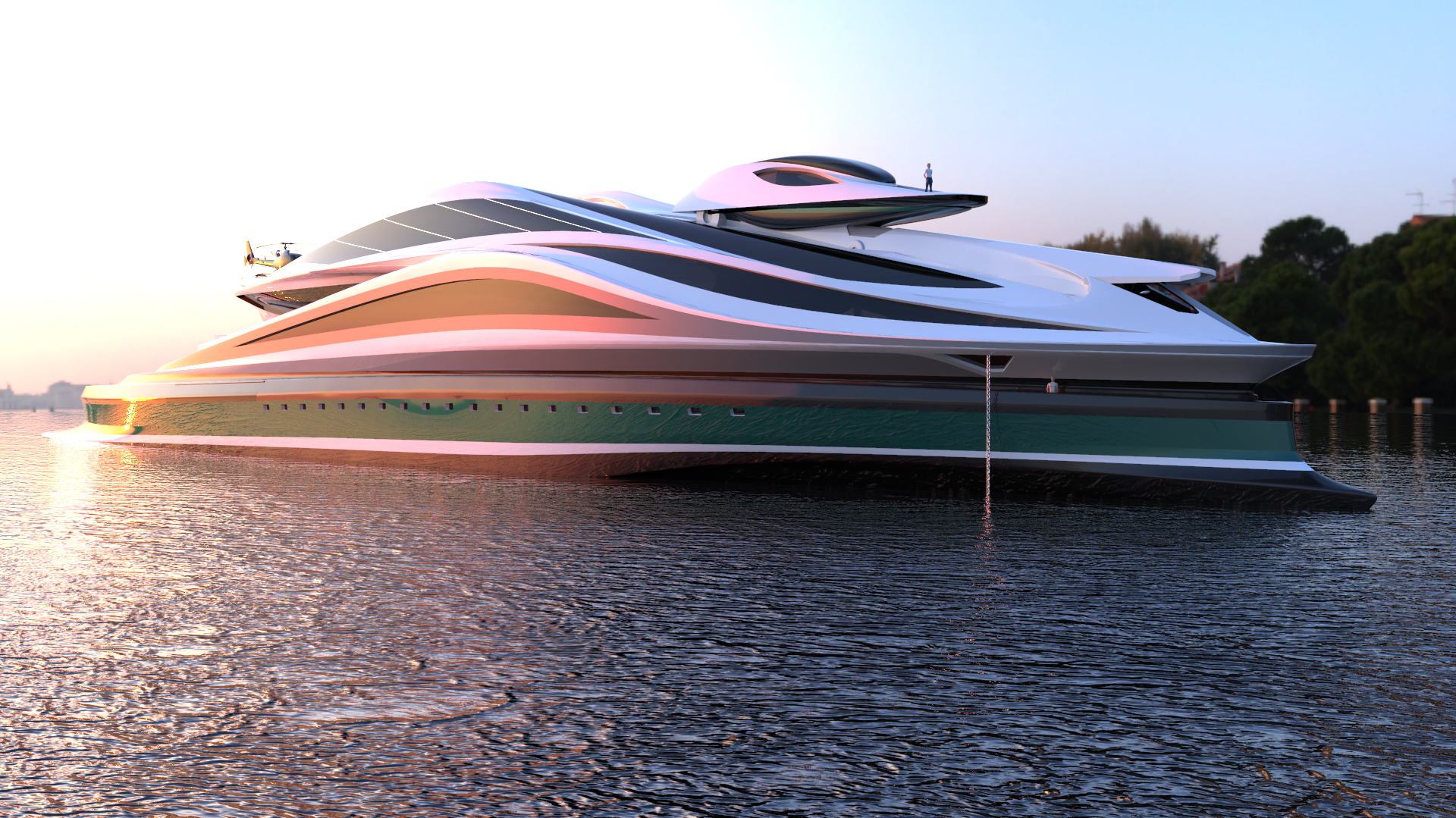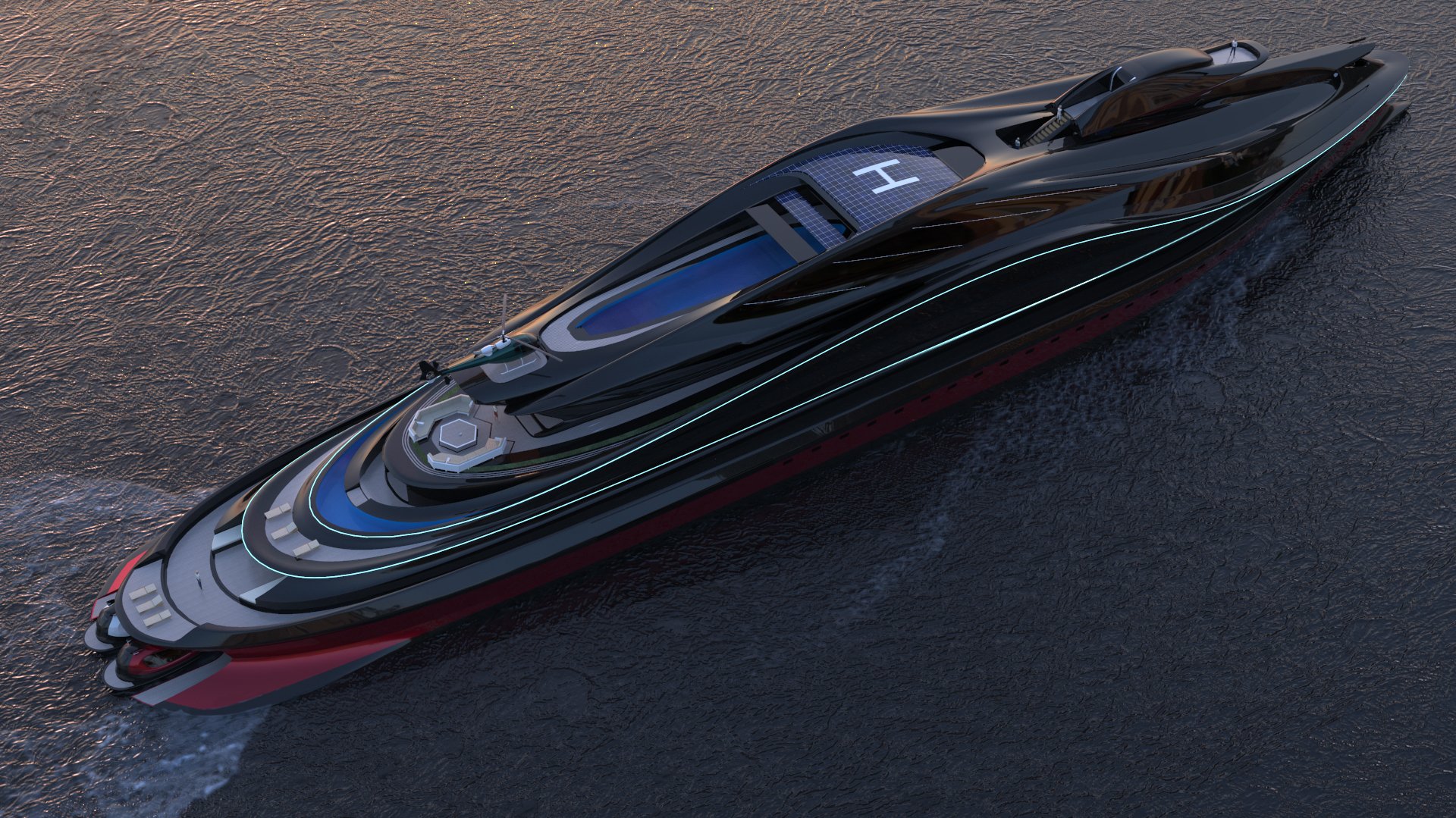 As for the overnight accomodation, Avanguardia sleeps up 24 guests as well as 12 staff and a crew of just 10.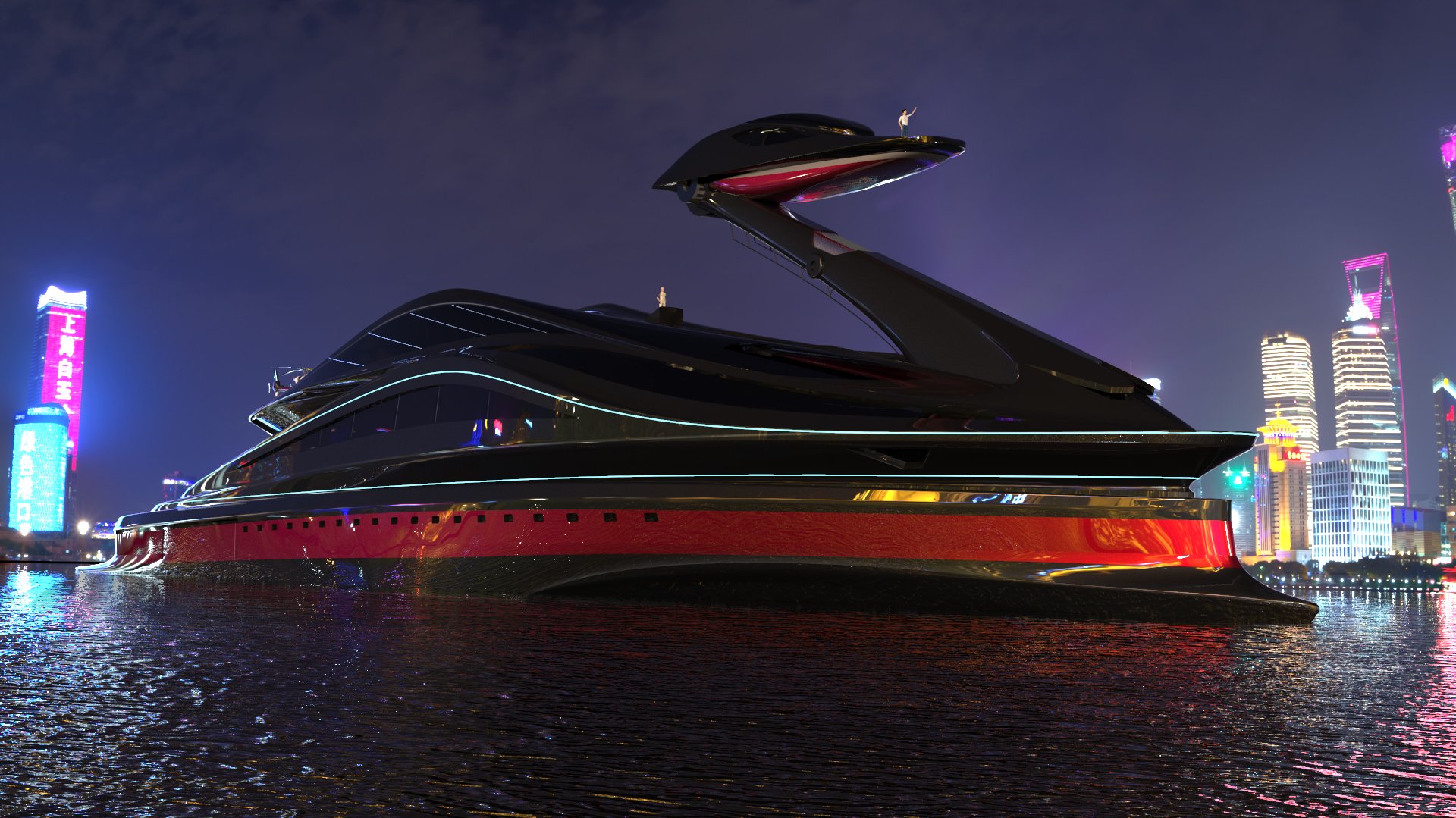 The imagined propulsion is conceived with twin fully-electric side engines, as well as a central MTU Rolls-Royce engine which would enable the yacht to reach a maximum cruising speed of 18 knots.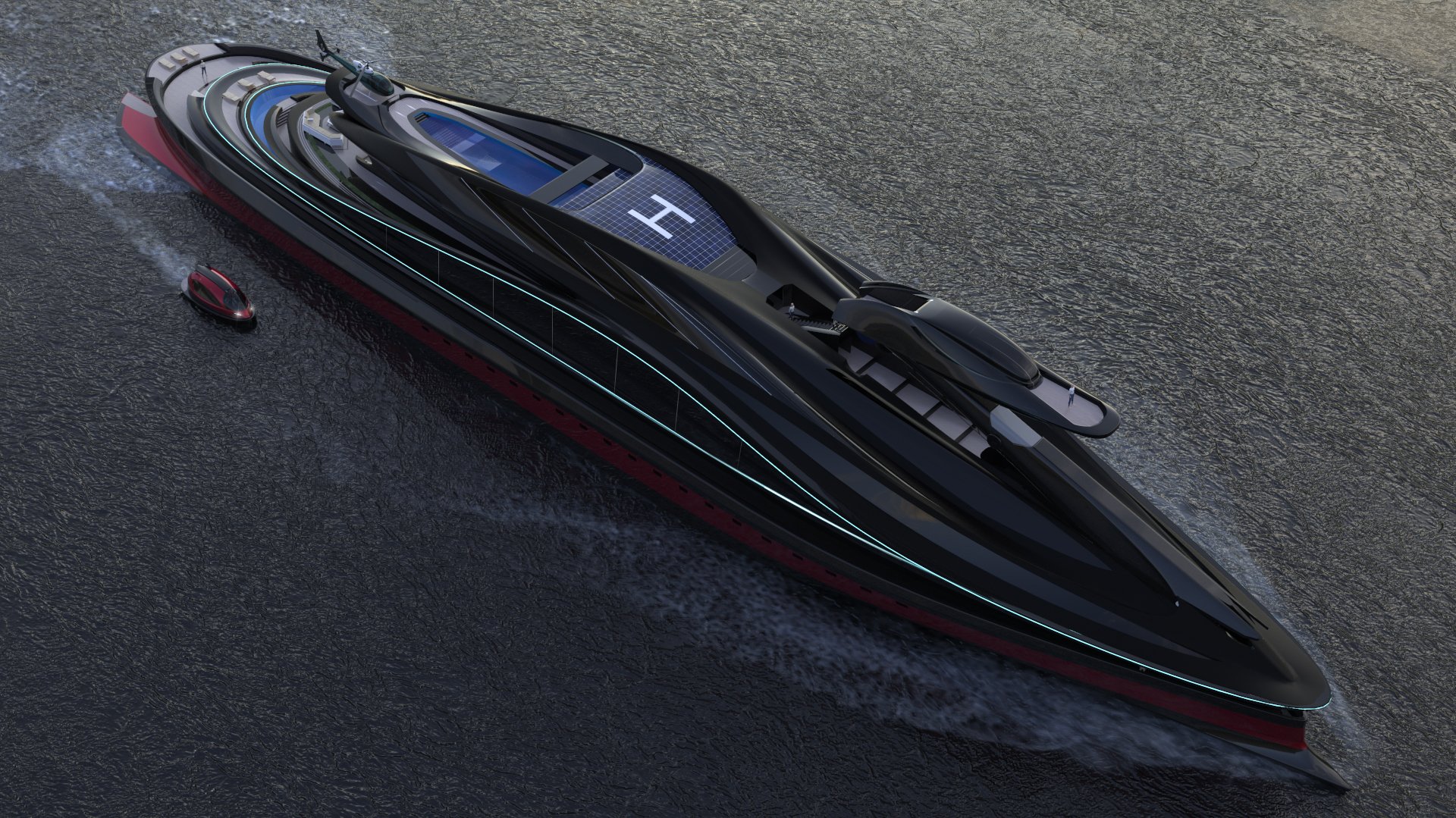 Lazzarini says the extreordinary yacht can become a reality. To turn this concept into reality, a client has invest $500 million USD in the build.