iconic model Itama 75. With the creative direction of Craq Design Studio, music by Valerio Pellegri and Alessandra Ferrari and in partnership with Massimo Carosi, artistic director of Danza Urbana, the International Festival of Dance in urban landscapes in Bologna, the generous teak foredeck of Itama 75 has transformed into a 30 sq. m stage overlooking the water, which was used as the set for a four-minute video shot in the early morning light.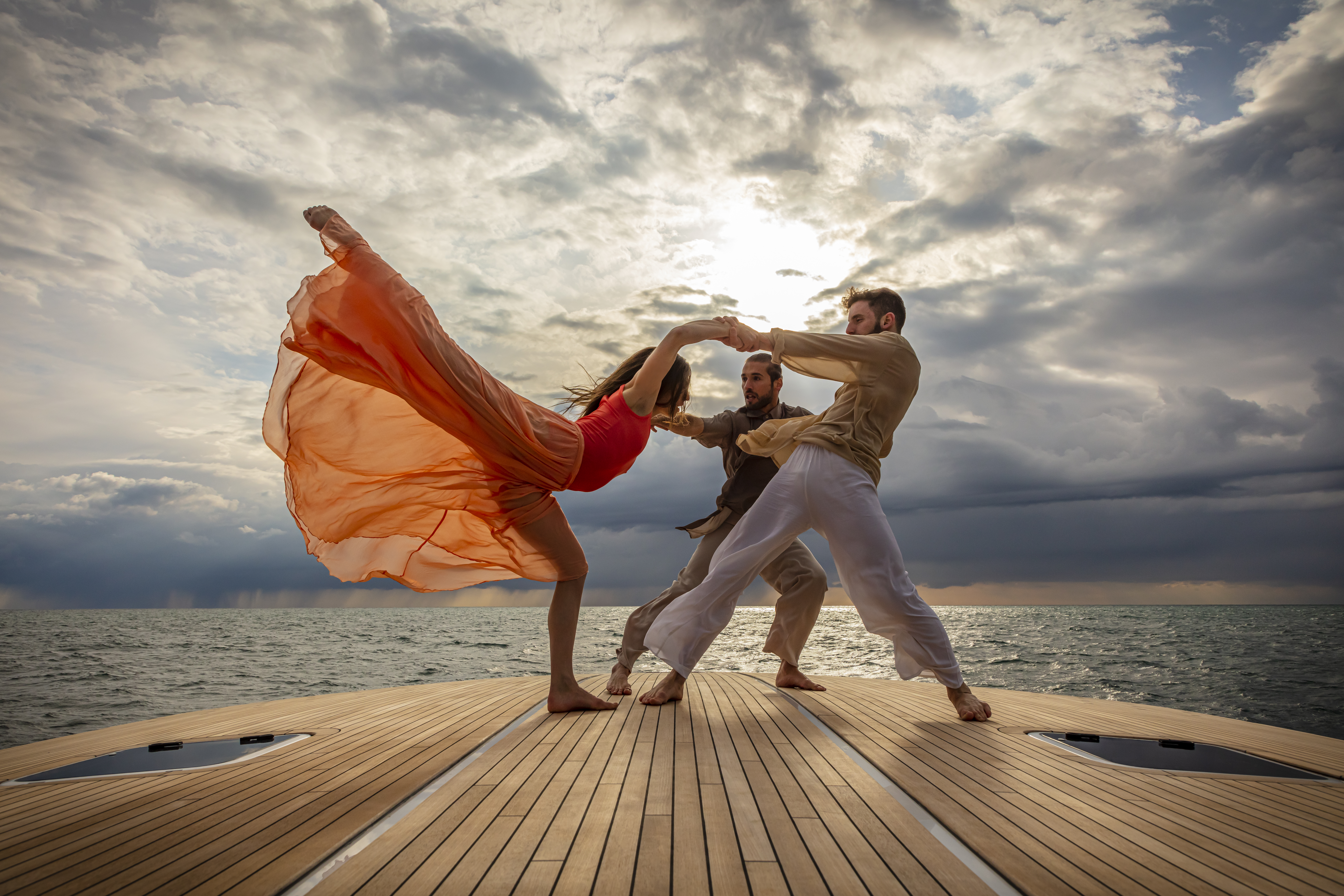 The elegant, flowing movements of three dancers from the MM Dance Company directed by Michele Merola lead us through a choreography divided into three sections. The costumes were designed by Nuvia Valestri, inspired by the colours of Itama 75's teak foredeck and the dawn sky.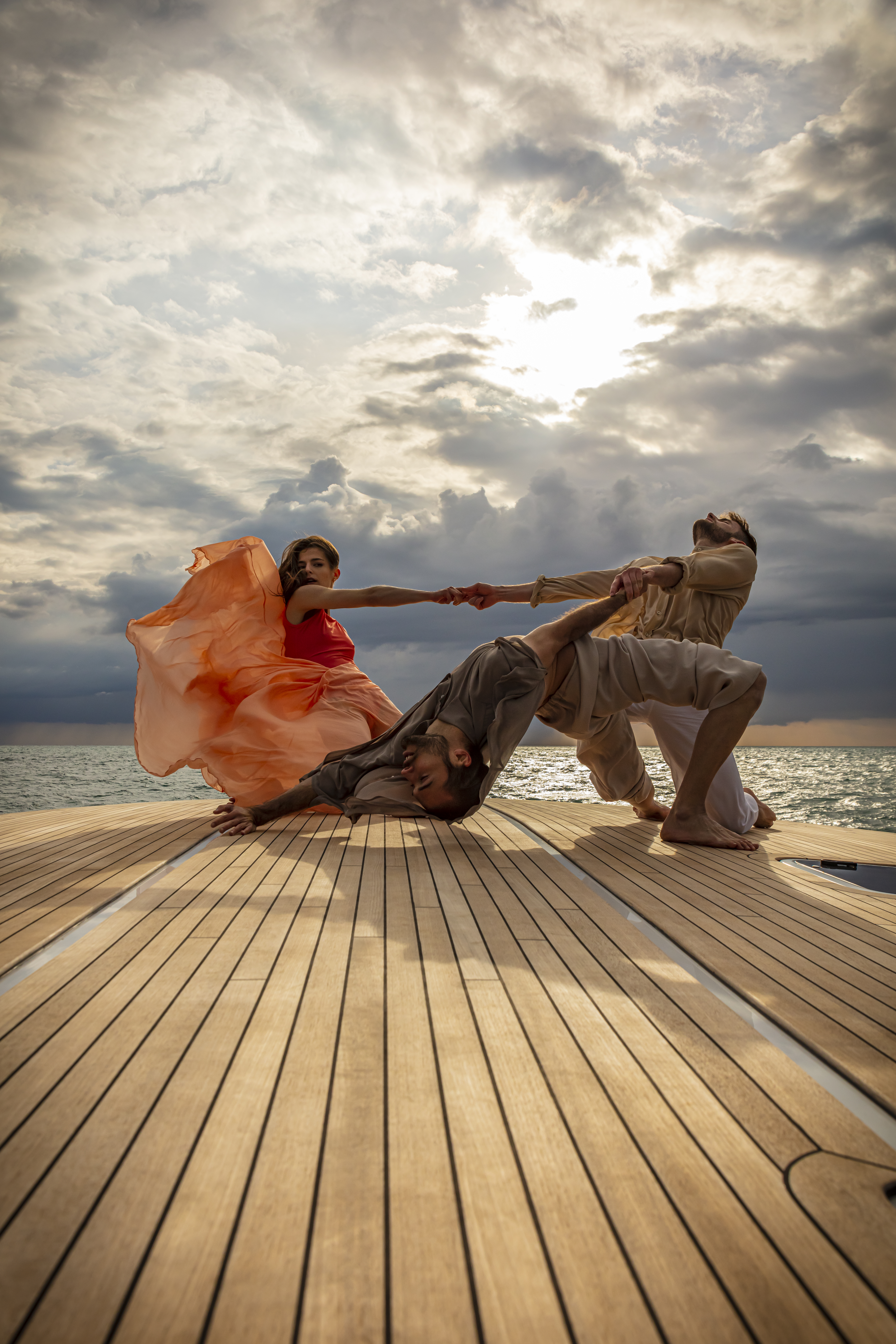 Framed against an evocative and imposing backdrop of clouds and waves, the dance steps celebrate not only a well-known iconic model like Itama 75, but an entire range and an Italian design that has led to these magnificent boats being described as "designed by the sea".
Enjoy the video.
The
Ferretti Group
, led by Chief Executive Officer Alberto Galassi, is now one of the world's leaders in the construction and sale of luxury yachts and pleasure vessels with a unique portfolio of brands: Ferretti Yachts, Riva, Pershing, Itama, Mochi Craft, CRN, Custom Line and Wally.
Credits: Ferretti Group