The first Patrone 100 in an inboard diesel version, designed by
Tommaso Spadolini
has made her debut at the autumn boat shows in Cannes and Genoa. The new boat was made after the request that
Tommaso Spadolini
received from Gianarnaldo Moreno and his sister Benedetta, representing the second generation of the Moreno family, who have taken over the reins of the Patrone shipyard since the 1980s. "We were not asking for a simple restyling, but for a completely new boat that embodied the elegance, charm and nuances of the boats of Italy's golden decade while projecting them into the future."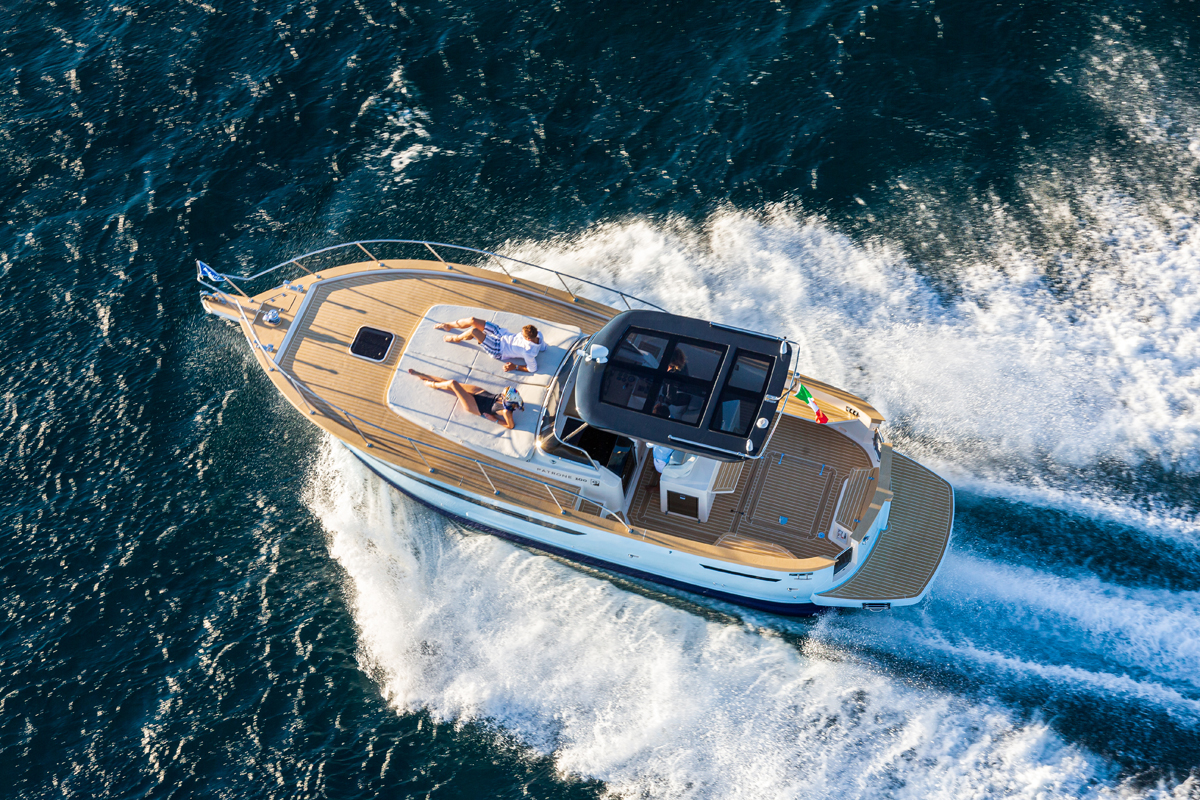 "The challenge was not an easy one," says the Florentine designer. "The Patrone family had clear ideas about their final goal: to create a new "gozzo" boat celebrating the yard's centenary, a worthy heir to the iconic Patrone boats of the 1960s, but with different nuances based on the individual sensibilities of the two generations. We wanted a day cruiser with clear references to the tradition of the Ligurian "gozzo" and the models that have made the history of the shipyard: hence the choice to maintain the dolphin striker. At the same time, however, it had to be habitable, not only outdoors but below deck. A sporty, liveable model that would not only conquer the yard's traditional boat owners, but capture the attention of a new generation of boaters particularly aware of the aspects of performance and practicality of their boats."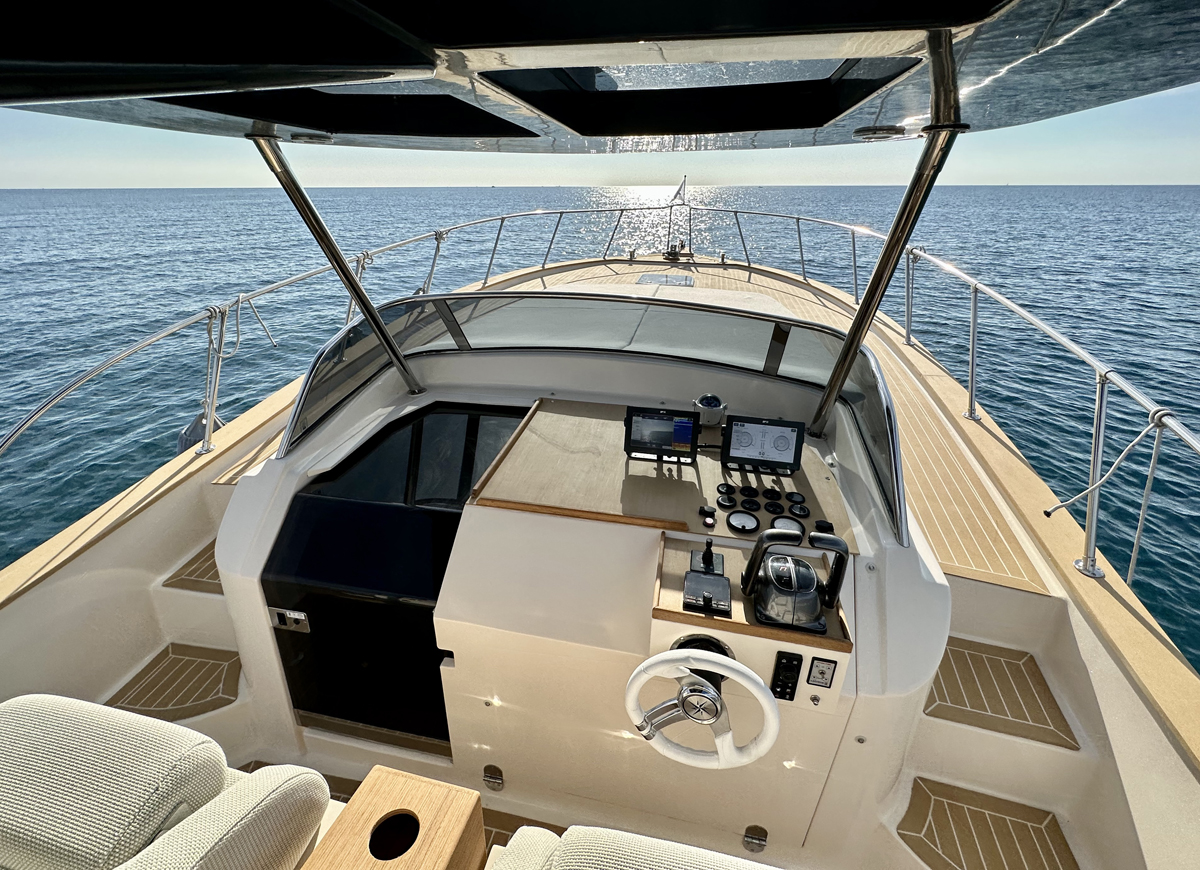 The result is Patrone 100, the boat that features classic speedboats of the sixties, combined with the timeless design of the Ligurian "gozzo", adding a contemporary twist to meet the needs of a new generation of owners. She is characterized by light and space, and has large and uninterrupted windows of the hull.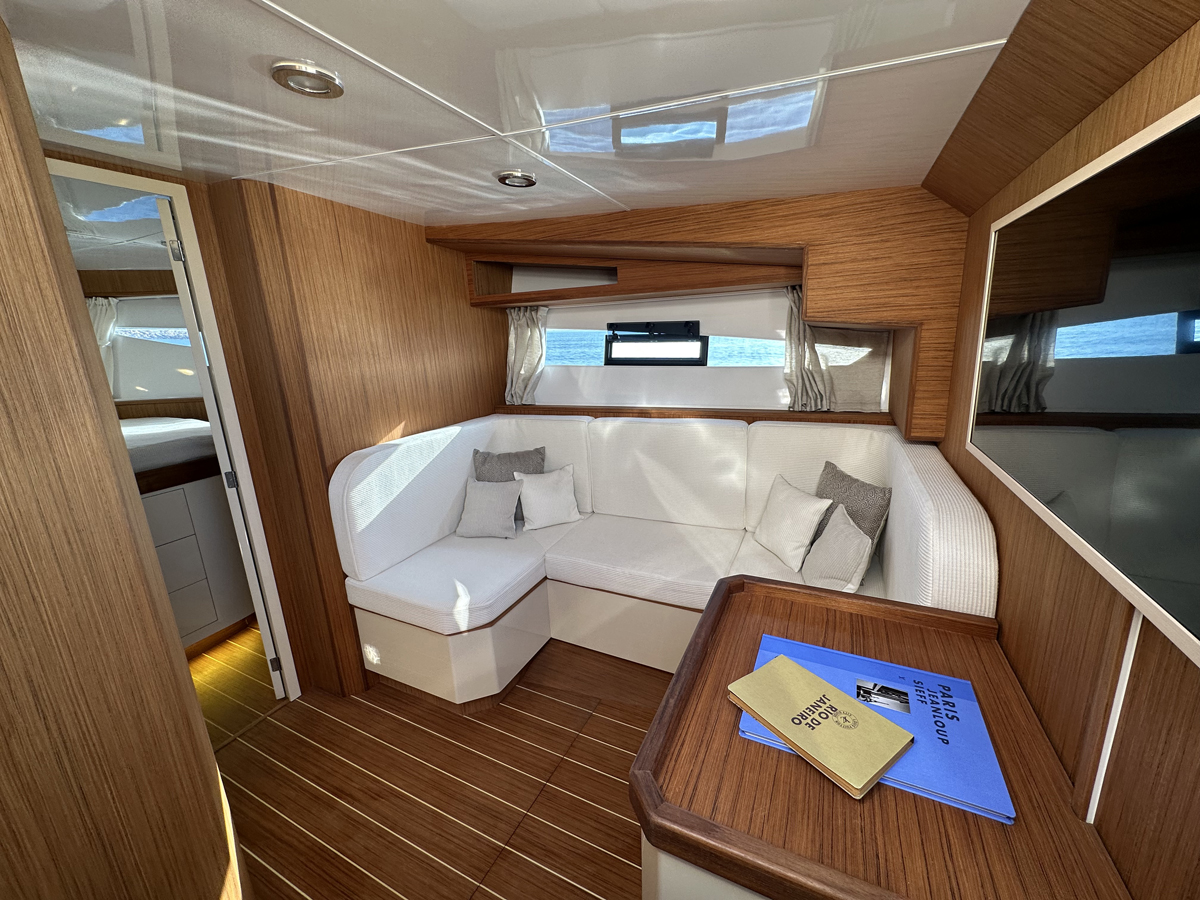 "The stylistic element of the T-top was also designed to offer great functionality: shading and repairing a large part of the external aft deck, without sacrificing the 360-degree exposure on the water. The entire deck was meticulously designed to allow the owner and his guests to enjoy pleasant convivial moments in the open air, with areas for relaxation, conversation and sunbathing. The aft dinette can become a second solarium, while the swimming platform, a traditional feature in Patrone vessels, can also be used with outboards by extending over the bracket and being equipped with two side swim ladders and a double access from the cockpit. In line with the Italian character of the brand, there is also a comfortable open-air hob, easily accessible under the foldable driving seats. Overall, the layout incorporates elements of tradition, such as the absence of folding side rails, while introducing important new features undeniably representing a 'change of pace' for the Patrone shipyard," explains Tommaso Spadolini.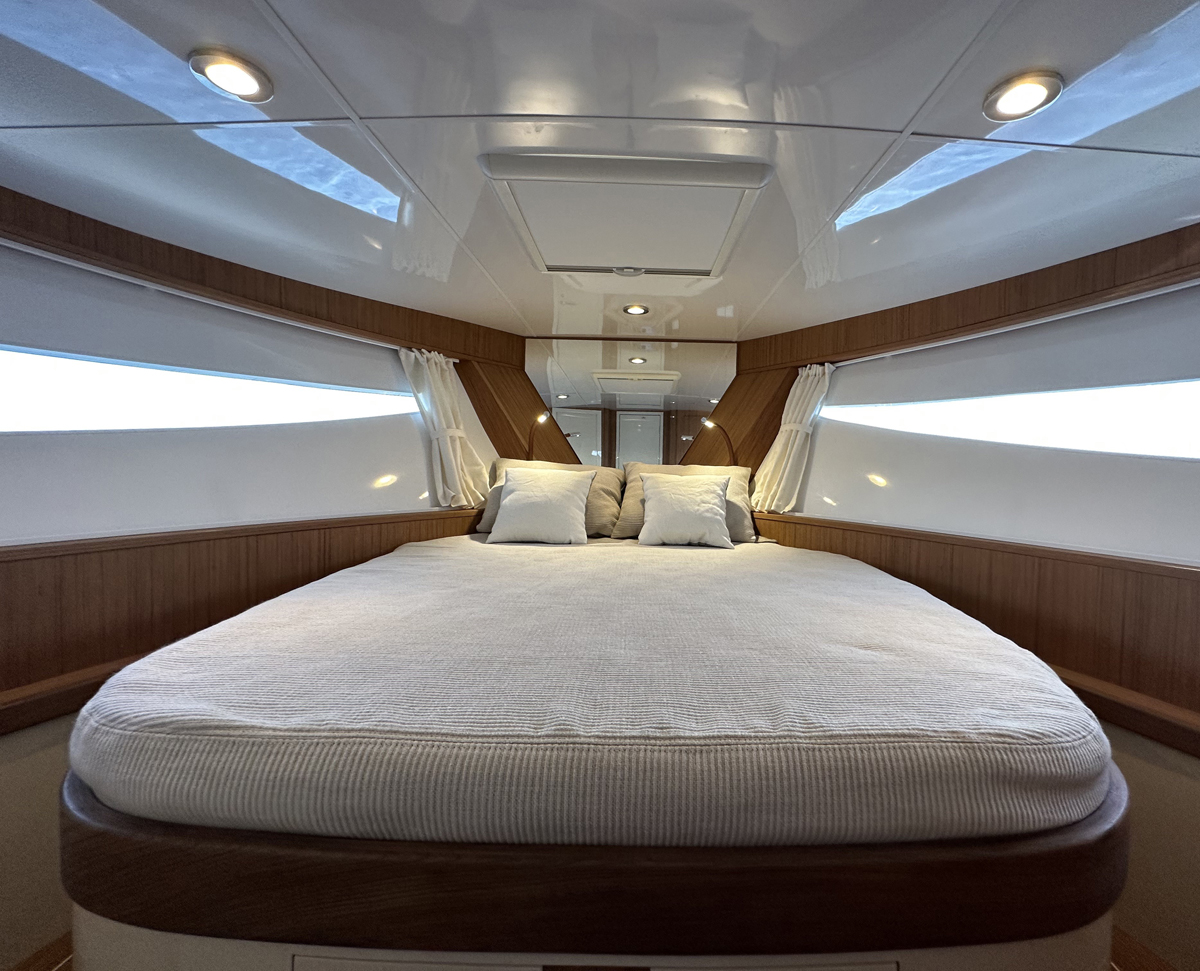 The lower deck has the owner's cabin in the bow with a large double bed, and then there are two possible layouts: the deluxe version, designed for those who sail mainly as a couple and appreciate privacy and comfort, and the family version, which is designed for the whole family, and therefore has a second cabin.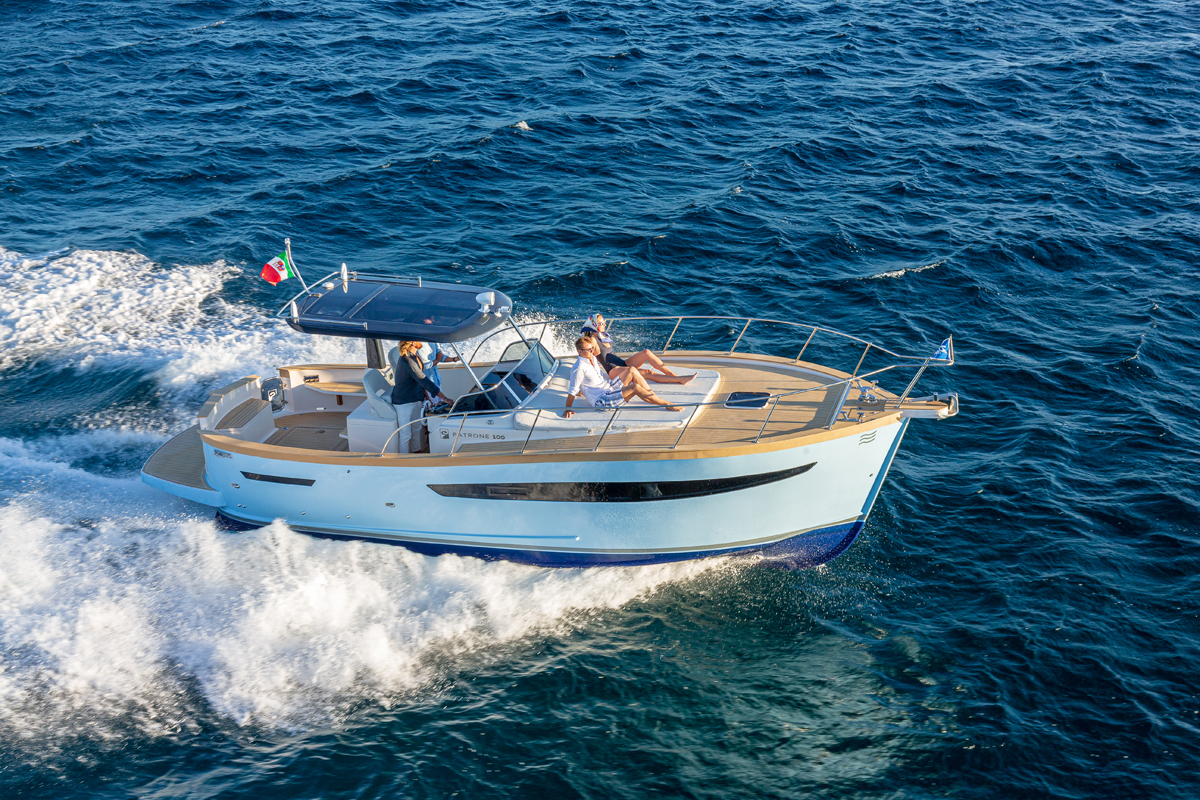 The shipyard's history began in 1922, when Giuseppe Patrone started out as a shipwright, handcrafting the first rowing and sailing boats for fishing. In 1984 the shipyard was taken over by Pier Michele and Ornella Moreno, who added to the shipyard's historic craftsmanship with innovation in materials, technology and design.
Credits: Tommaso Spadolini