It's a new yacht that is making its appearance. HOP is 120 meters long 
concept
 which was designed by Iván Salas Jefferson, a 37-year-old designer from Palma de Mallorca, founder of 
Iddes Yachts.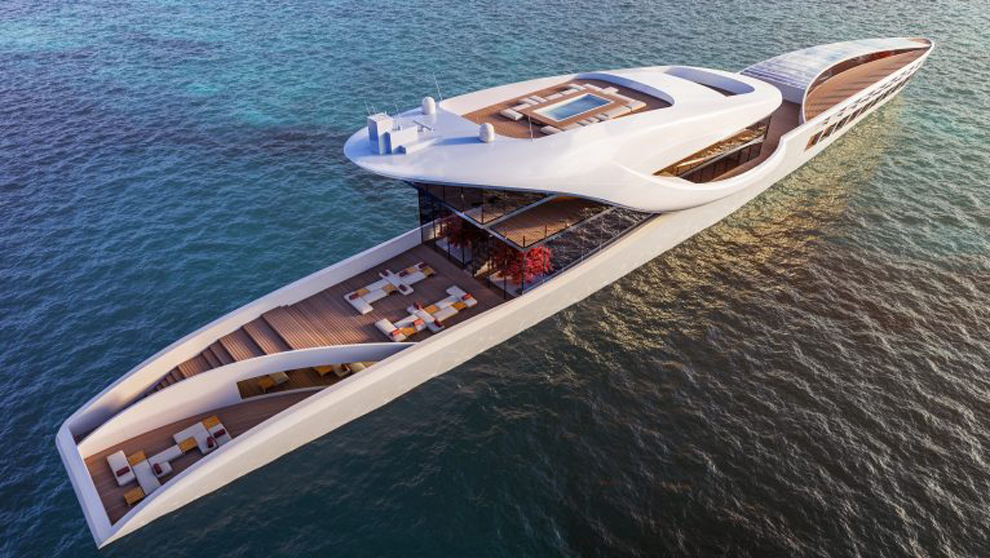 Iván Salas Jefferson has worked for leading Dutch naval architecture studios such as De Voogt (
Feadship
), or the 
Oceanco
 bespoke superyacht builder. In addition, he collaborated with the refitting base Astilleros de Mallorca and with the Royal Falcon Fleet of Porsche.
"I'm trying to merge all knowledge from different fields of design to add value and make new projects in the studio, along with the team that includes Joan Gelabert, also a naval engineer and designer, and Andrea Polato, the architect, who will help promote a portfolio of both own projects and the demand of a future owner,"

highlights Iván Salas.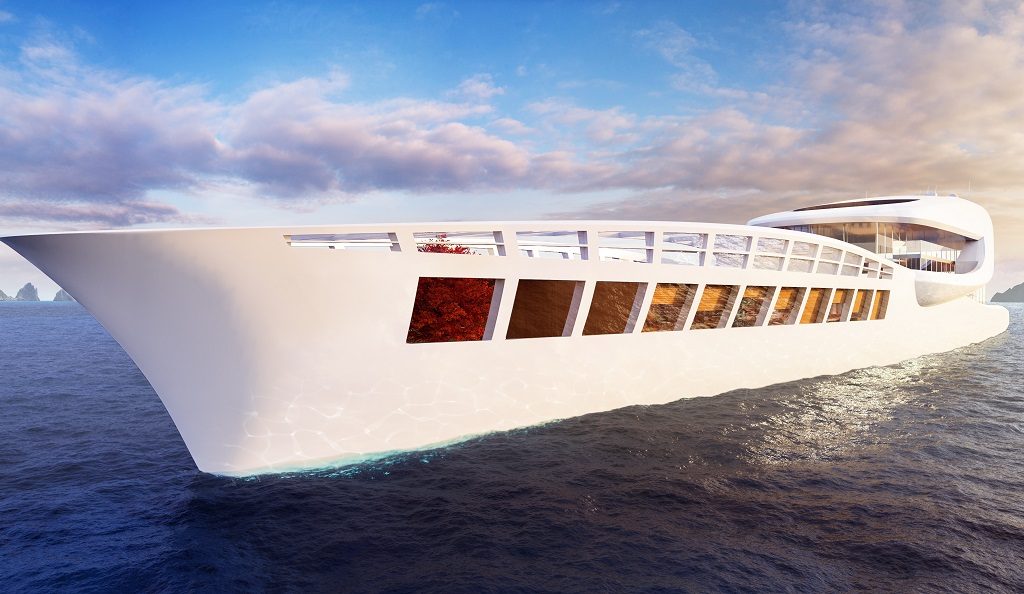 At first glance, the 120-meters megayacht looks like a two-story loft. If there is something remarkable in the HOP, it is the multi-spaces with which the owner to configure the boat of the designer Ivan Salas Jefferson on a really narrow sleeve. Thus, the aft area has a double stay in two heights that communicates the central area with the cabins and stays under cover. Composed of outdoor terraces and different spaces, including a double living room communicating with the rest of the rooms, it also has a large bay window. The latter has been designed to protect and give a feeling of openness to the outside.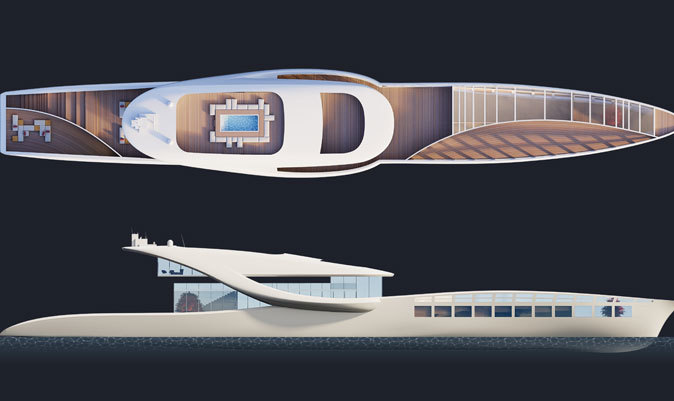 The owner's penthouse looks like a floating observatory, was designed with the aim to connect one with the environment and location. Guests can enjoy the feeling of sleeping outdoors yet being on a two-level loft with natural sunlight or night sky views thanks to the forward skylights.
The design allows for privacy leaving the rest of the interior open to flexible layouts to adapt to changes and needs of the owners, but always giving the feeling of freedom in the space.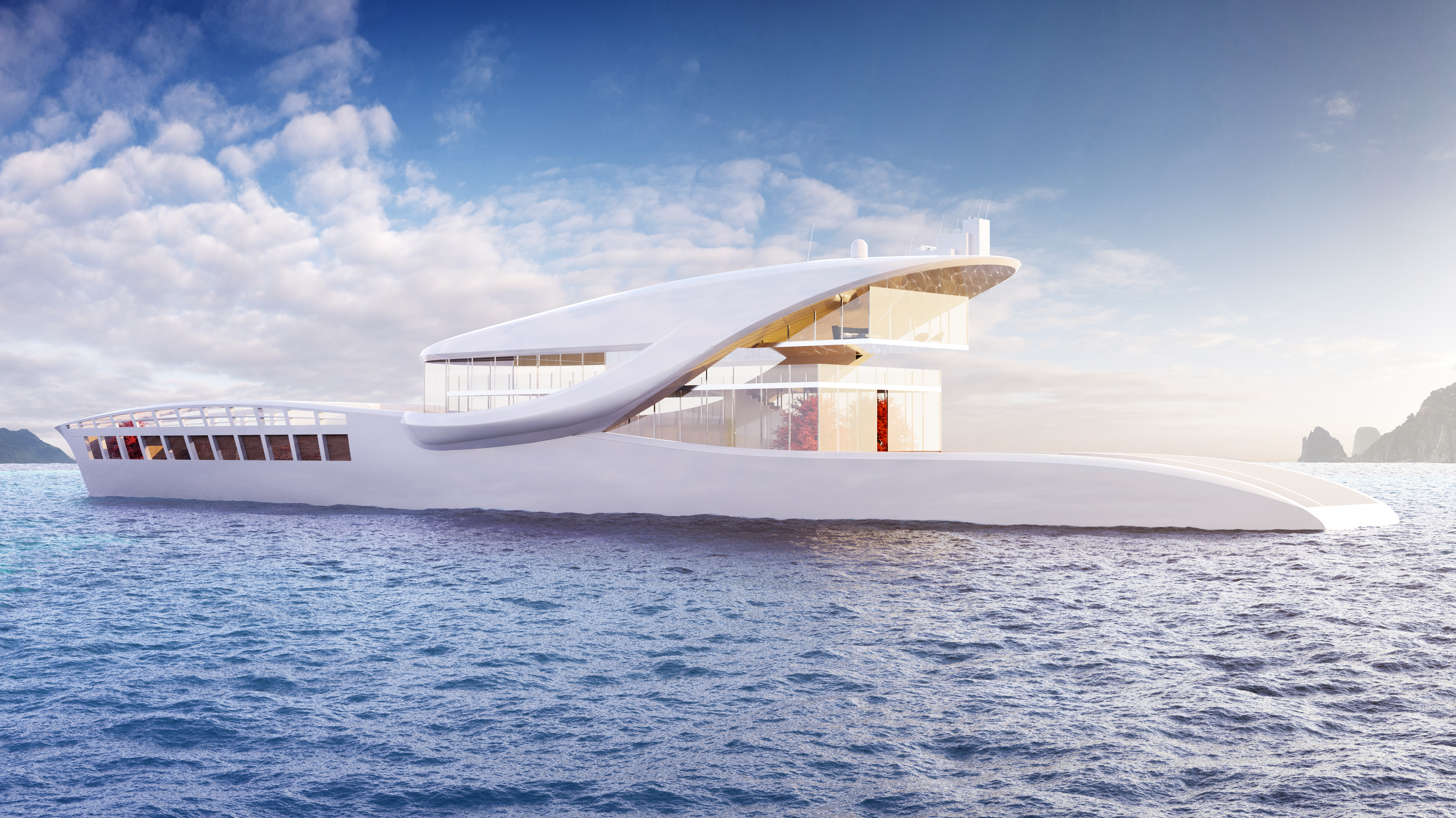 The boat also takes into account the respect of the environment by reducing the environmental impact of the sector and accelerating the industry towards ecological navigation. Sustainability and self-sufficiency, thanks to the use of bioclimatic energies, are the strength of this model.
This innovative design in the world of luxury boats has allowed Iván Salas Jefferson to be among the finalists of the 2019 
International Yacht & Aviation Awards
, which will be awarded on May 24 in Venice. It will be a unique experience thanks to the configuration of yacht lines and the exterior layout of the entire hull. Now the design team needs to find a millionaire who makes this big dream come true.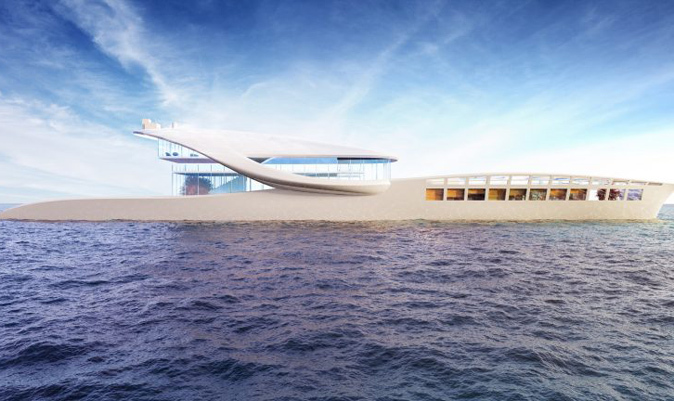 This is the first time when a Spanish architect has built a yacht of this size. Last time in 2010, a Galician company designed the Pegaso in the Vigo port, a 72.8-meter long yacht for a Mexican millionaire.
Iddes Yachts believe design is all due to balance,  the main dimensions for its reduced drag performance, the intelligent connectivity of geometrical shapes within an organic form results in a combination of well thought out spaces with minimum energy requirements.
Credit: Iván Salas Jefferson