Gulf Craft has announced the delivery of its tri-deck Majesty 120. The nearly 37-m-long composite production superyacht with an 8.1-m beam is made of lightweight yet sturdy carbon fibre and vinyl ester. It was fully manufactured at Gulf Craft's integrated in-house production facility in Umm Al Quwain. Announced at the Monaco Yacht Show 2019, the design and build of Majesty 120 was completed on schedule following all safety protocols despite the challenges of the pandemic.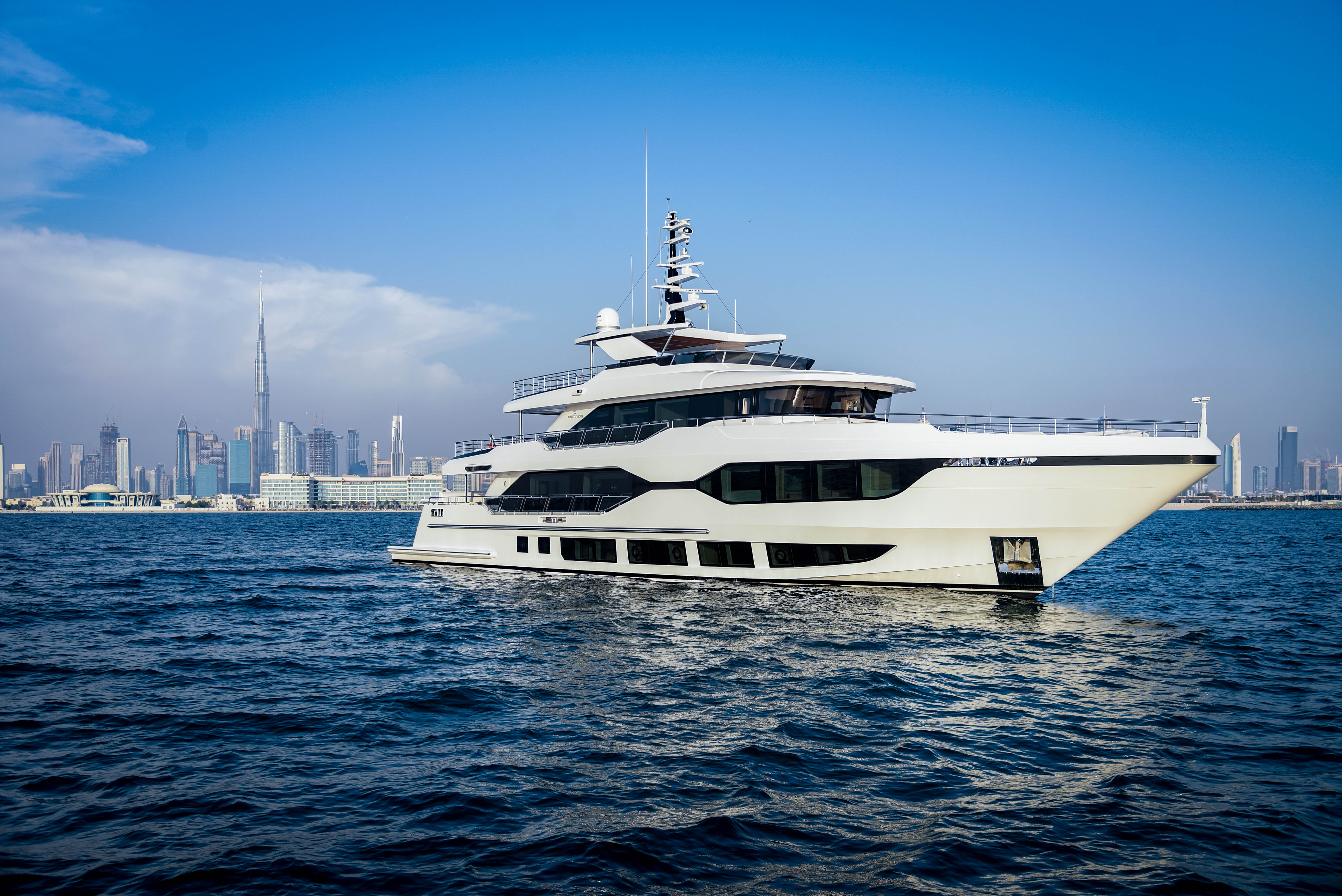 "Since we announced Majesty 120 two years ago, we have been focused on creating a true masterpiece in her class – both in her design and performance. Our commitment to innovation, led by a team of in-house professionals, reflects in Majesty 120, which not only embraces electrical systems but has incorporated unique and flexible design features," says Mohammed Hussein Alshaali, Chairman of Gulf Craft.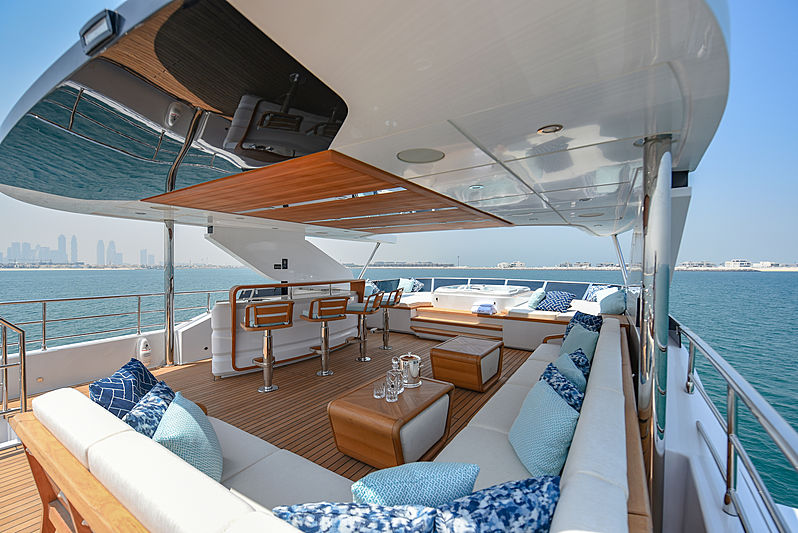 "Moving to electrically powered systems is aligned with our vision to be the leader in the industry and build revolutionary yachts that transform the future. We are confident that Majesty 120 will set trends as a superyacht suited for marine lifestyle enthusiasts across the world, " he continues.
Majesty 120's design and naval architecture were by Gulf Craft's in-house team. She has a spacious sundeck that is 30% larger than other yachts in her class and accommodates her guests in five large asymmetrical staterooms – marking another engineering landmark.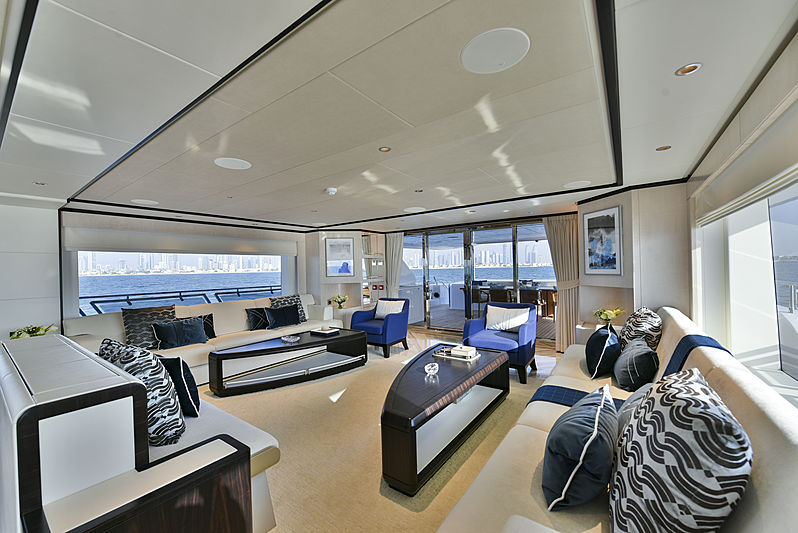 The Cristiano Gatto Design Studio designed the interiors. She has a separate owner cabin and VIP cabin on the lower deck, as well as a kid-friendly lounge.
Other amenities include a jacuzzi and hybrid beach club that converts into a storage unit for tenders.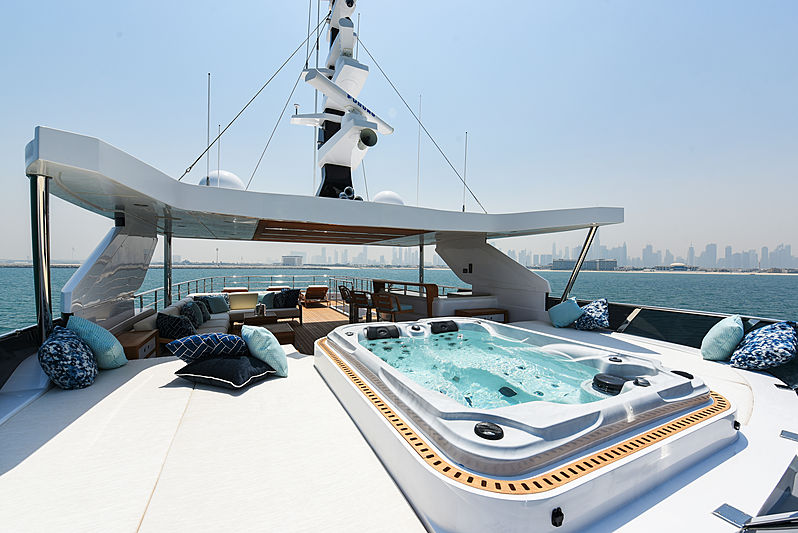 The superyacht has a draft of just over six feet (two metres), making her ideal for navigating even shallower beaches. Two powerful 2,500-hp engines give the vessel a speed that will delight marine enthusiasts for its top-notch performance, stability, and maneuverability.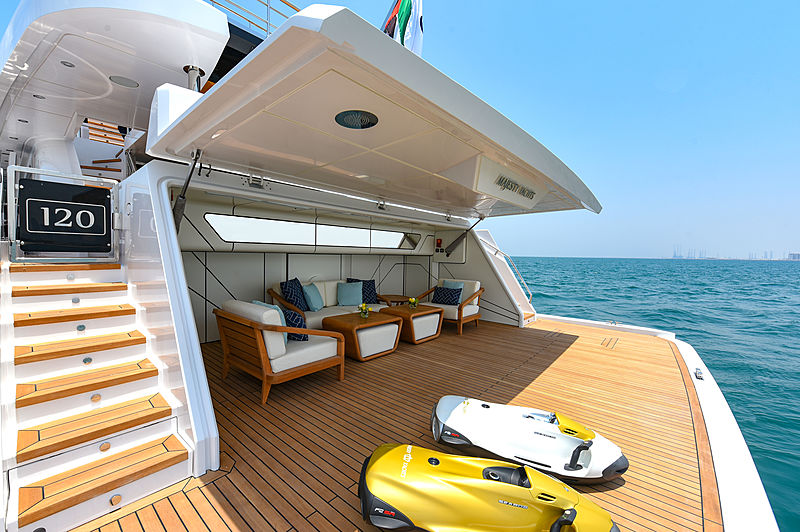 Purchased by a prominent Kazakhstani businessman, Majesty 120 will set sail for Turkey from the UAE in April before she continues to explore the Mediterranean waters the rest of the year.
Since the company's inception in 1982,
Gulf Craft
has grown to become one of the top seven shipyards in the world: once a builder of small fishing boats in its modest premises, which was a genuine passion for Gulf Craft, they then established their credentials as a leader of innovation and technology in the yachting industry. With five brands in their product portfolio ranging from 31 to 175 feet, Gulf Craft manufactures yachts and boats that appeal to a wide audience, such as touring passenger vessels, Silvercraft family day boats, Oryx Sport Cruisers, Nomad Explorer Yachts, and the flagship Majesty Yachts.
Credits: Gulf Craft