Arcadia Yachts has signed a contract for a new A105. It will be the fourth hull to be built by the yard for a repeat Turkish client, who previously owned an A85. The orders for one of the two Sherpa 80s and the fourth A105 – the second Arcadia yacht sold to this owner – are being completed in partnership with Tezmarin, an important Turkish dealer that distributes some of the most famous brands in this sector.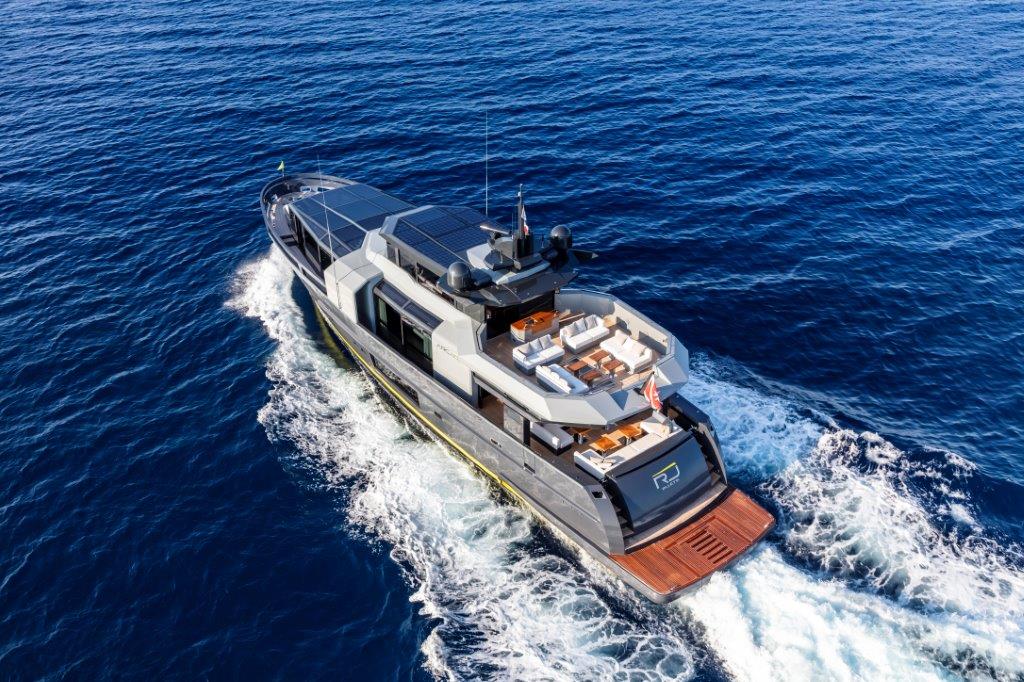 A105
In line with Arcadia Yachts' design philosophy, this fourth A105 is characterized by the generosity of both its interior and exterior spaces, designed, built and furnished to create a totally seamless environment that arouses feelings of coziness, transparency and connection with the very essence of the sea.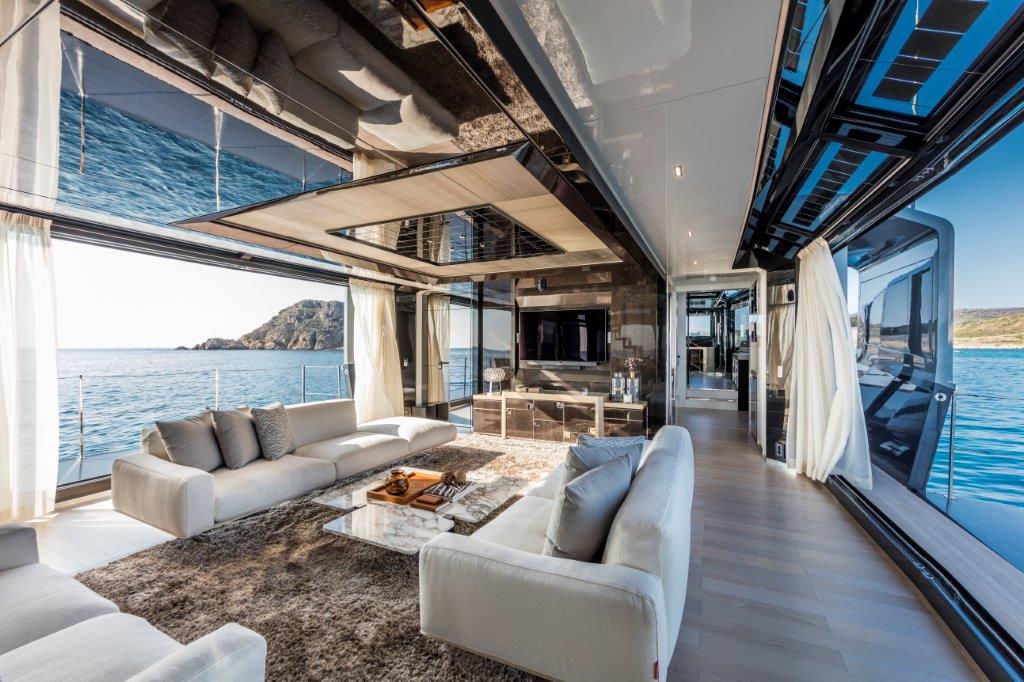 The six-cabin layout features spaces for convivial living, extensive use of solar panels, up&down windows and advanced technical solutions that make the most of sea breezes even in the indoor living areas. The semi-displacement hull ensures cruising comfort and an appreciable reduction in consumption levels.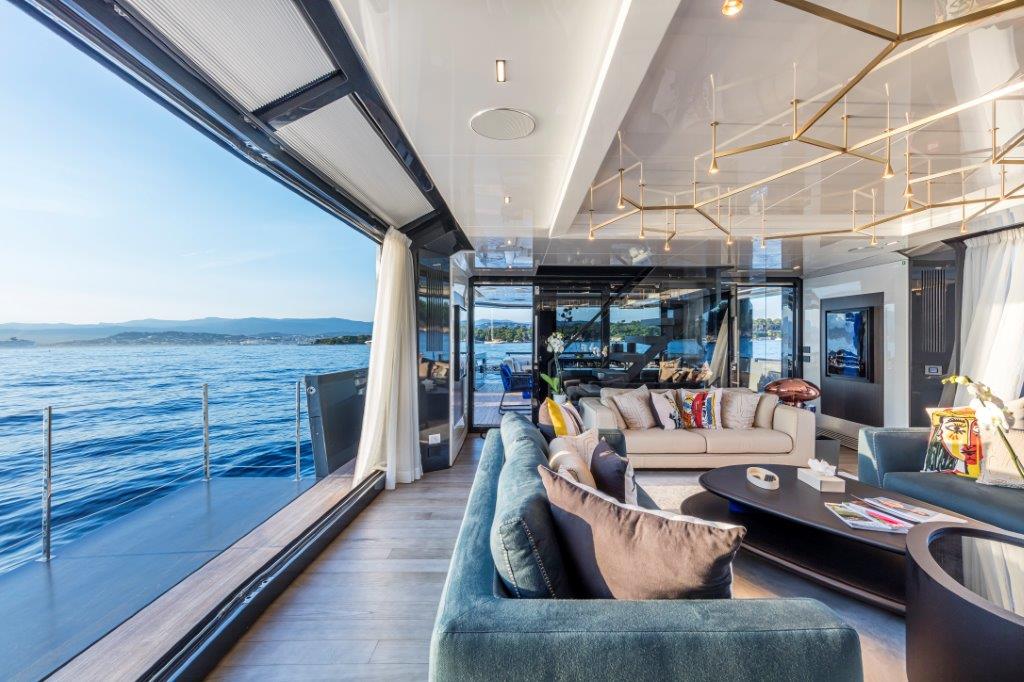 Arcadia Yachts is under full sail this year — at the same time the shipyard is working on three Sherpa 60s, two Sherpa 80s and an A85 in the coming weeks. Work continues in the meantime on the
A96
, an extraordinary project with interiors by Igor Lobanov that will enter the water in the second half of 2023.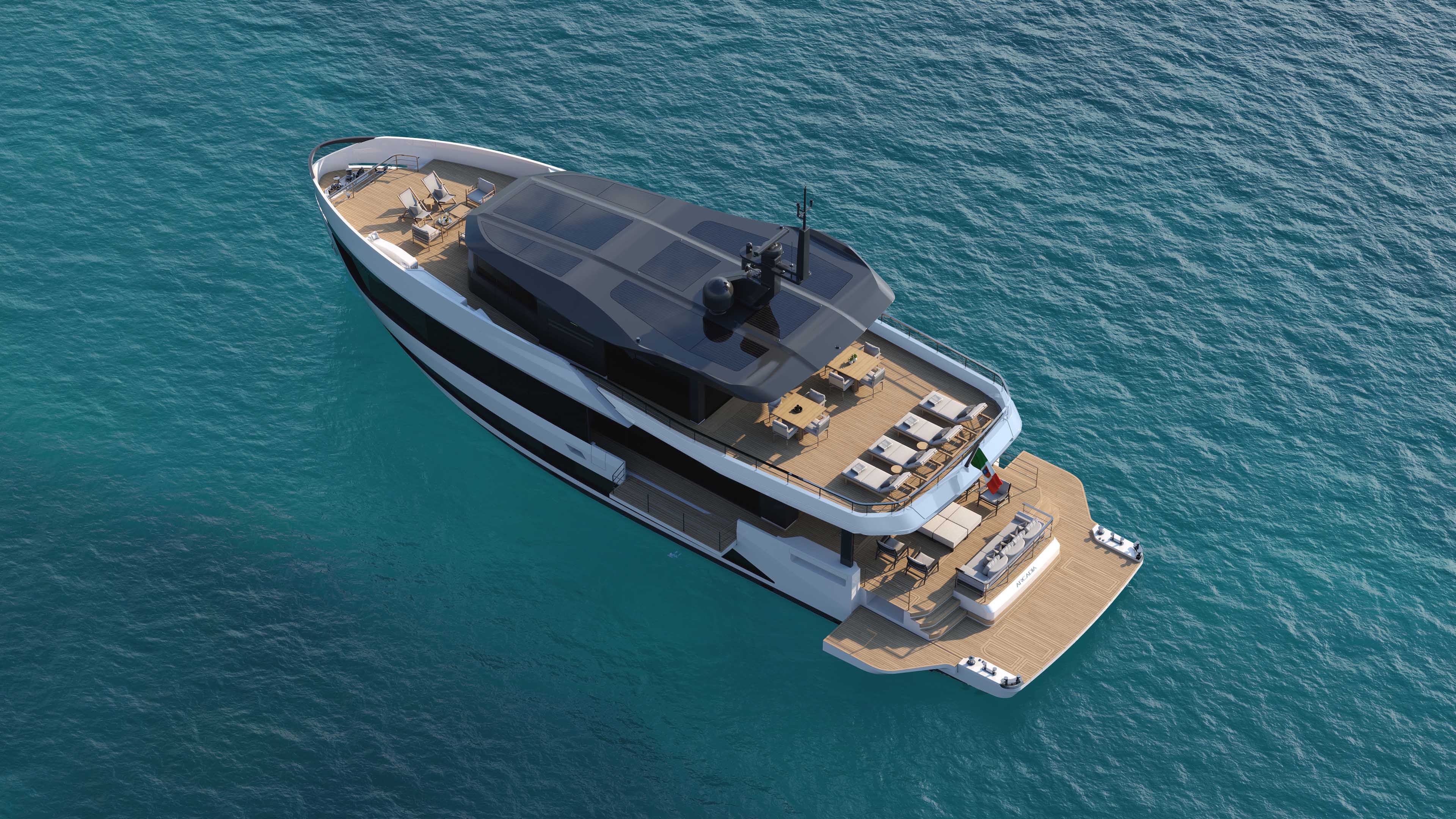 A96
Arcadia Yachts' order book provides eloquent confirmation of the brand's successful internationalization process, assigned in 2021 to sales manager Francesco Frediani, who is now completing the task with great determination. The main destinations of the most recent orders for these yachts, known worldwide for their eco-friendliness, include Turkey, the Balearics and Australia.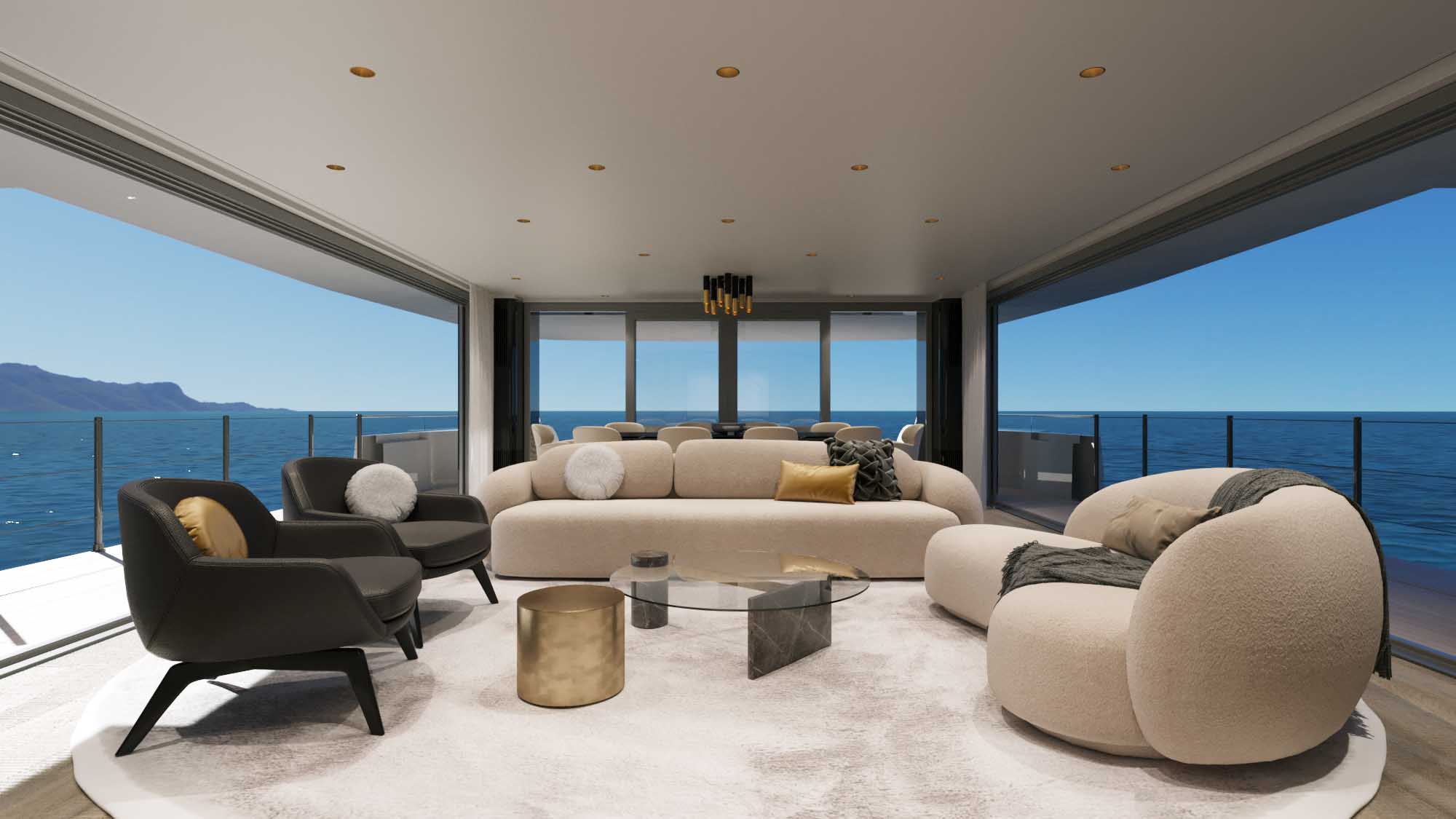 A96

Arcadia Yachts is based in Naples, Italy. Since 2008, Arcadia Yachts has been building semi-custom luxury composite yachts and has succeeded in perfectly integrating artisanal craftsmanship, modern technologies, attention to detail and to the surrounding environment. The Arcadia Yachts fleet has included two ranges since September 2016. The shipyard's first and most characterizing range is the A range, which includes four models (
A85
, A85s,
A105
and
A115
). The Sherpa range has a new model, the 24m Sherpa XL, which was launched at the 2019 Cannes Yachting Festival. The new model, A96, will debut at 2023 Cannes Yachting Festival.
Credits: Arcadia Yachts