On February 23, 2019 Italian shipyard Pershing (part of
the Ferretti Group
) has introduced its first aluminium 43,3-metre superyacht at the company's Ancona facility.
With Ferretti's Ancona yard designed for building super yachts of 40 metres and more, Pershing 140 is the first Pershing yacht built at the facility. Thus, this event marks a new step for the company, who has been recently famous for their smaller models, including
recent innovative carbon-fibre Pershing 8X
.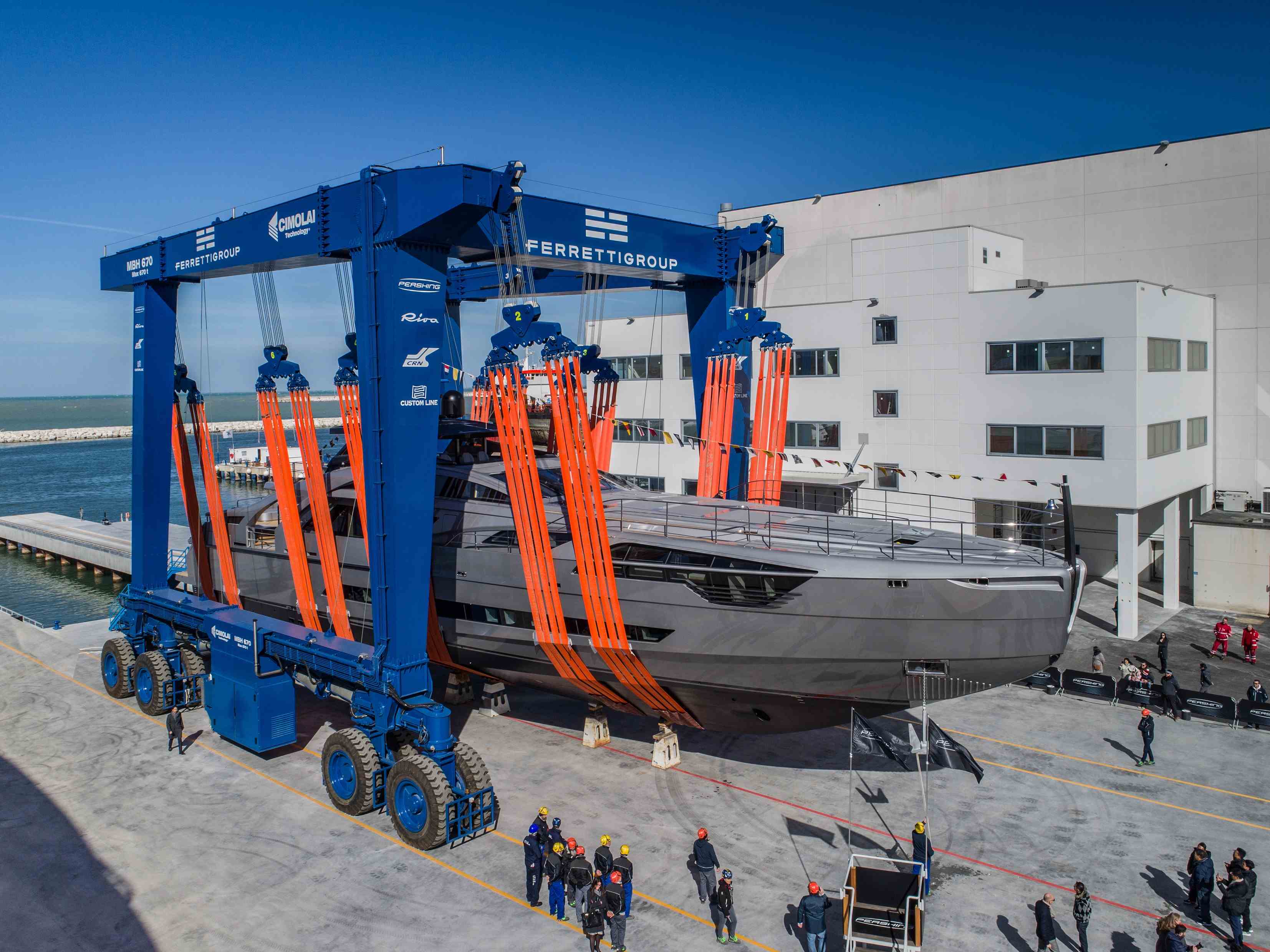 According to
the Ferretti Group
CEO Alberto Galassi, "the launch of this first unit marks a landmark moment for the history of Pershing and the commercial strategy of Ferretti Group". The new model is conceived to incorporate technological inventions into traditional Pershing design. The vessel has been devised in a collaboration of architect Fulvio de Simoni and the Feretti Group engineers headed by Piero Ferrari.
The new Pershing 140 is trademarked with an innovative format of the aft zone with a raised cockpit turning into a mezzanine level. This feature represents huge ocean-facing area ascending from the water up to the sun deck, covering the yacht's whole aft area. The bow zone also offers unwinding spaces, with an airy terrace with a panoramic view at the upper deck, flawlessly incorporated into the general profile.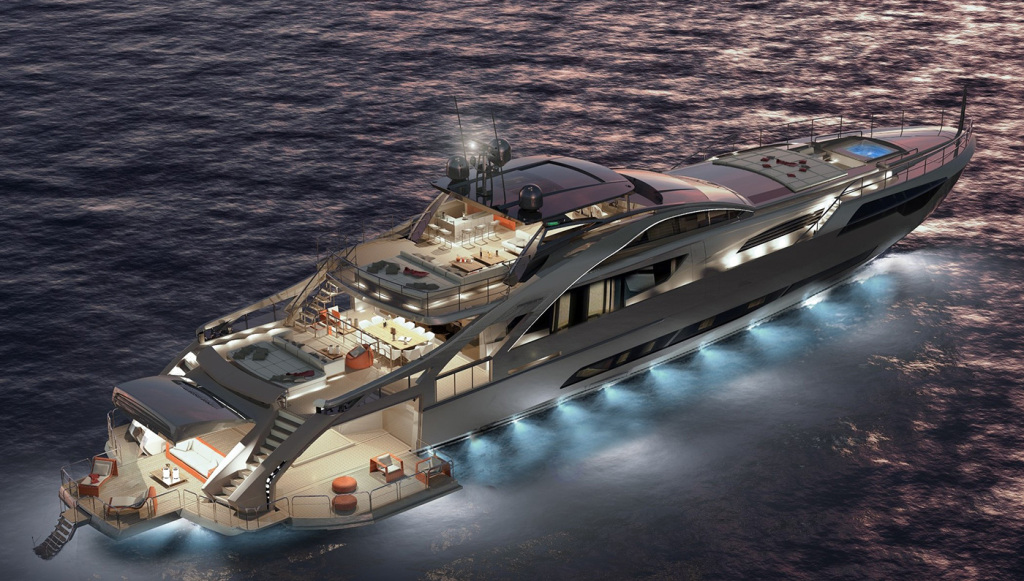 The design features some recognisable Pershing elements, for instance, two sidelong wings incorporated into the superstructure and attached to the gunwale and walkways. Meanwhile, the main deck is equipped with a vast entertaining zone, bar and dining area. Two VIP suites with king-size beds and two twins with single beds lay below decks.
The vessel will further be headed to Hong Kong, where she will be officially introduced to the public within several months.